What's in this article?
Rhode Island Heavy Equipment Shipping Services by A-1 Auto Transport
Shipping heavy equipment and machinery in Rhode Island is a specialized job that you can't leave up to just any logistics company. And that's where only one interstate operates A-1 Auto Transport comes in. We have years of experience shipping machinery and heavy vehicles of all types in Rhode Island.
Whether you want to ship heavy equipment to another job site across town, to another state, across the country, or even internationally, our expert drivers, heavy haul trucks, and experienced heavy haulers and logistics professionals will handle the entire process. Get a quote today by using our online form to get started.
Rhode Island Heavy Equipment Pricing & Time To Ship Examples
| Shipping To/From Rhode Island | Cost | Distance | Estimated Time In Transit |
| --- | --- | --- | --- |
| Rhode Island to Pittsburgh | $933 | 533 miles | 3 - 5 days |
| Rhode Island to Durham | $1148 | 656 miles | 3 - 5 days |
| Rhode Island to North Las Vegas | $4693 | 2682 miles | 6 - 8 days |
| Rhode Island to Scottsdale | $892 | 510 miles | 3 - 5 days |
| Huntsville to Rhode Island | $1909 | 1091 miles | 4 - 6 days |
| Yonkers to Rhode Island | $270 | 154 miles | 2 - 3 days |
| Fayetteville to Rhode Island | $1237 | 707 miles | 3 - 5 days |
| Oxnard to Rhode Island | $6267 | 3010 miles | 6 - 8 days |
Insurance For Hauling Heavy Equipment Transport In Rhode Island
When you ship heavy machinery from a primary airport in Rhode Island, we highly recommend that you purchase additional insurance, no matter which transportation provider you're using. This is because each individual shipper will carry a certain amount of insurance to meet federal regulations, but this may not be enough to cover the full value of your next shipment.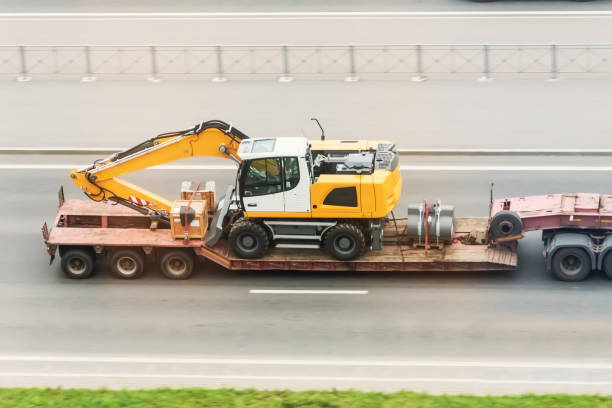 When shipping essential, expensive heavy equipment in Rhode Island, you need to make sure you're fully covered in case something happens in transit. So consider your options, and work with a provider like A-1 Auto Transport to make sure you purchase additional insurance for your shipping job
Types Of Equipment We Ship In Rhode Island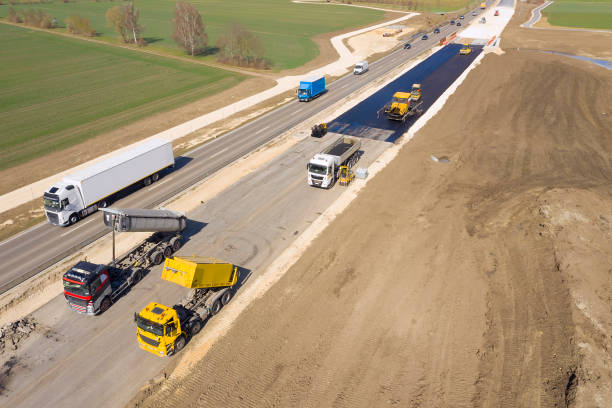 A-1 Auto Transport handles the shipment and hauling of a huge variety of equipment throughout Rhode Island and the rest of the US. From standard to oversize loads, we can carry just about any type of heavy machinery. We frequently transport:
Bulldozers
Excavators
Tractors
Combine harvesters
Forklifts
Engineering equipment
Industrial machinery
Engines
Track loaders
And more.
If you need to haul any kind of heavy equipment to a new location in Rhode Island, A-1 Auto Transport is here to help you get from Point A to Point B on time, on budget, and without any headaches or complications. Get a quote online now or contact us if you have any questions about our services.
Benefits of Choosing A-1 Auto Transport for Your Rhode Island Heavy Equipment Hauling Needs
When transporting construction and other heavy equipment in Rhode Island, look no further than A-1 Auto Transport for your shipping needs. We offer comprehensive services for Rhode Island's only interstate and East Providence Atlantic Ocean port, along with many other areas around the state.
Our team of reliable professionals is experienced in shipping construction equipment, tow trucks, and even large farm machinery from point A to point B safely and securely. Our unequalled experience has established a reputation for delivering construction materials quickly and efficiently for customers throughout Rhode Island.
We understand the complexities of transporting heavy construction and farm machinery, so we use the right combination of cost-effective strategies to deliver your goods on time and in perfect condition. As an added benefit to our customers in Rhode Island, A-1 Auto Transport offers specialized service packages tailored to fit individual needs while keeping their budgets in check.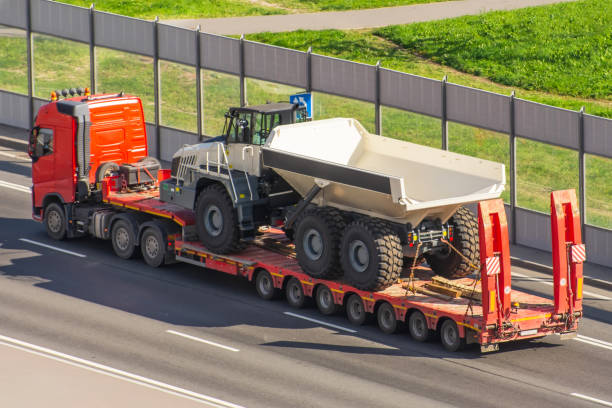 With our comprehensive solutions and expertise in Rhode island equipment hauling services, you can rest assured that your construction equipment will reach its destination safe and sound with us!
Factors to Consider When Selecting Rhode Island Heavy Equipment Transport Company
Whether shipping equipment across town or a construction project across the state, there are several important factors to consider when selecting a Rhode Island heavy equipment transport company. When choosing a shipping provider you should look into how busy their primary port, airport, and interstate shipping routes are in order to get the shipment where it needs to go as quickly as possible.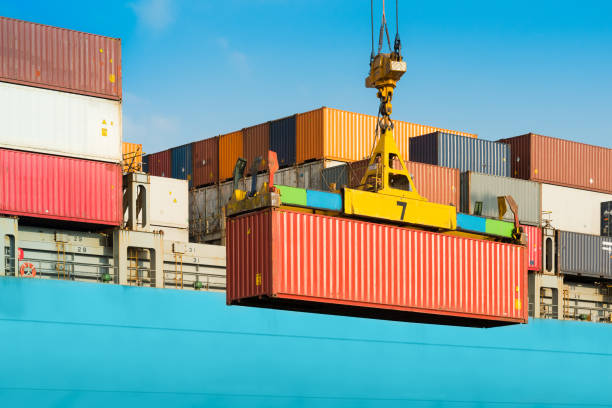 Additionally, inquire if they provide super load shipping services as this could be a more cost-effective means than shipping multiple smaller loads. Another factor that can save both time and money is inquiring if they offer online forms for next shipments - having this option at your disposal allows you to streamline the process and quickly follow up with related shipping services directly from their website.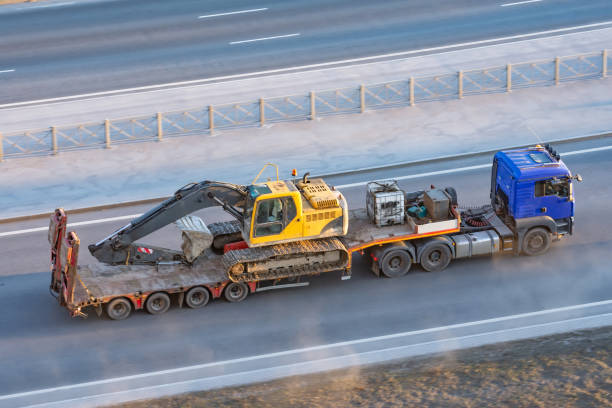 All of these details considered, making sure that the company you choose is reliable and reputable should come out on top of your list!