What's in this article?
Phoenix Heavy Equipment Shipping Services by A-1 Auto Transport
Need help shipping heavy equipment in Phoenix? A-1 Auto Transport is here for you. We offer reliable, reputable, and cost-effective heavy equipment shipping services for customers in a wide variety of industries – from construction to agriculture, engineering, public works and more.
We have the skills, tools, and expertise required to handle jobs of all types, including oversize loads. Request a quote for heavy equipment shipping in Phoenix now to get started with A-1 Auto Transport.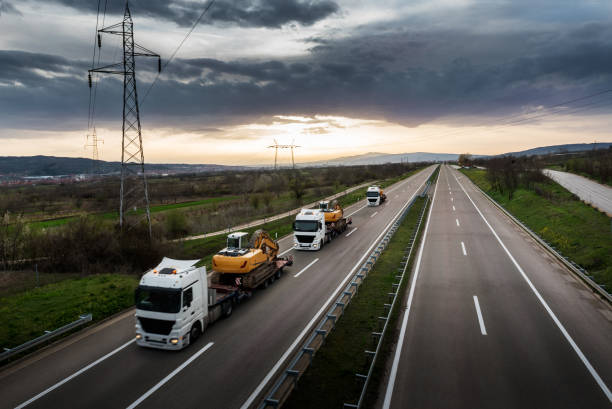 Phoenix Heavy Equipment Pricing & Time To Ship Examples
| Shipping To/From Phoenix | Cost | Distance | Estimated Time In Transit |
| --- | --- | --- | --- |
| Phoenix to Tampa | $3771 | 2155 miles | 6 - 8 days |
| Phoenix to Dallas | $1864 | 1065 miles | 4 - 6 days |
| Phoenix to Omaha | $2277 | 1301 miles | 4 - 6 days |
| Columbus to Phoenix | $3138 | 1793 miles | 5 - 7 days |
| Memphis to Phoenix | $2492 | 1424 miles | 4 - 6 days |
| Phoenix to Tacoma | $2518 | 1439 miles | 4 - 6 days |
| Phoenix to Boston | $4637 | 2650 miles | 6 - 8 days |
| Phoenix to Des Moines | $2511 | 1435 miles | 4 - 6 days |
Insurance For Hauling Heavy Equipment In Phoenix
All heavy equipment shipped by A-1 Auto Transport is covered by insurance up to the level required by federal law. However, valuable equipment may exceed these coverage limits. If this is the case, purchasing additional coverage for in-transit equipment is the best way to protect your organization in the rare event of damage, equipment loss, or other complications. Get a free estimate from A-1 Auto Transport now, and we can discuss your options for additional insurance coverage.
Types Of Equipment We Ship In Phoenix
Industrial and engineering equipment
Engines and generators
Trenchers and scrapers
Heavy diesel vehicles & trucks
Forklifts
Dump trucks
Backhoes and excavators
And more.
How to Prepare Your Heavy Construction Equipment for Shipping by Hauling Company
Having heavy construction equipment shipped to a new job site or back to the warehouse requires careful preparation, for both the safety of your shipment and for your wallet. Here are some tips on how to prepare your heavy construction equipment for shipping by an Arizona heavy equipment hauling company.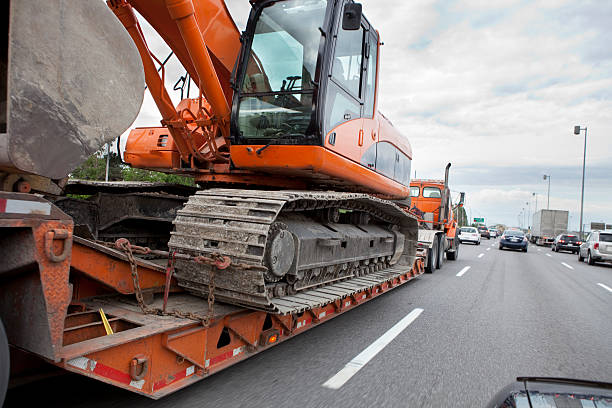 Have Accurate Paper Work
Make sure you have all necessary paperwork in order. This may include a bill of sale, title, registration and lien documents. Having this information handy will speed up the shipping process.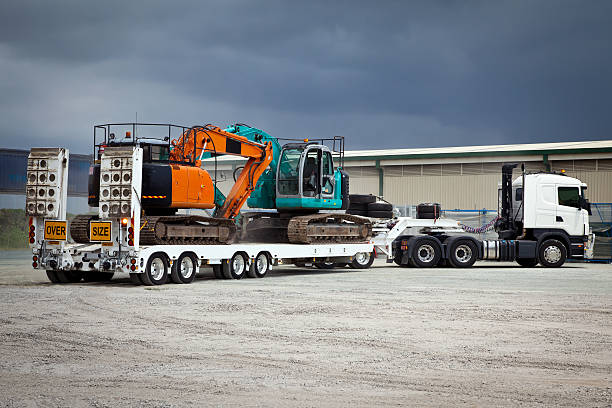 Snap Your Shipment
Take pictures of your construction equipment before it is picked up for shipping to provide proof in case damage occurs during transport. This can also be helpful if you need to make an insurance claim.
Drain all Fluid
Be sure to drain all tanks, such as fuel tanks and coolant tanks, before the equipment is loaded onto the hauler's truck. It's also a good idea to check for any loose pieces or parts that could become damaged in transit.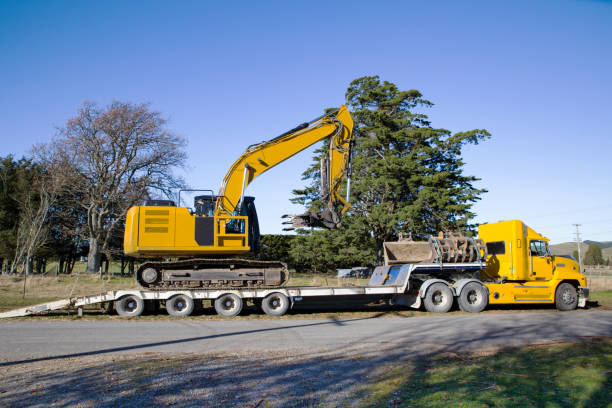 Protect Your Equipment
Make sure your construction equipment is properly secured on the hauler's truck. You may need additional equipment to secure the load and make it safe for travel.
Do Your Research
Before signing a contract with a hauling company, take some time to do your research. Make sure you are working with an experienced, reputable Az equipment shipping company that has insurance coverage in case anything goes wrong during transit.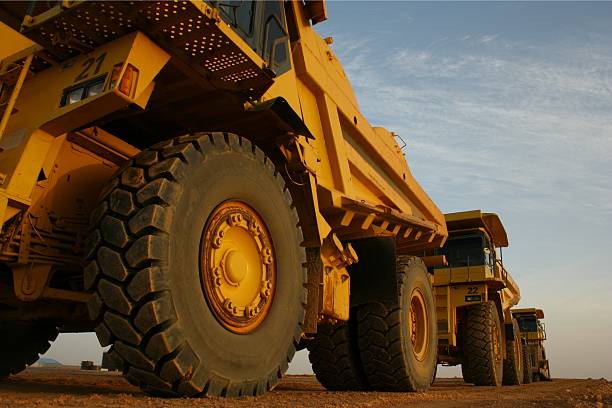 Types of Heavy Machinery Shipping Equipment
Open Deck Trailers: Open deck trailers are the most common way to transport heavy equipment. They offer a large carrying capacity, which makes them ideal for transporting bulky items like construction machinery and industrial machines. You'll also find that they are suitable for both short- and long-distance hauling needs. These trailers come in various sizes and can be loaded with cranes, forklifts, and other large items.
Drop Deck Trailers: Drop deck trailers are the go-to option when it comes to transporting heavy machinery that is too tall for open deck trailers. Like open deck trailers, they come in various sizes and can be used to transport equipment that is either too tall or too wide. They are also suitable for long-distance hauling needs and have a large carrying capacity.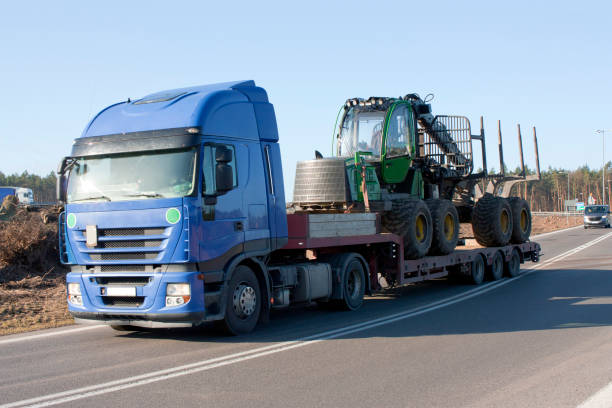 Lowboy Trailers: Lowboy trailers are designed to carry heavy loads at lower heights, usually around four feet or less. This makes them great for transporting items such as bulldozers, excavators, and other types of construction machinery. Lowboy trailers also offer a wider loading area than open deck or drop deck trailers, which makes them ideal for hauling multiple items at once.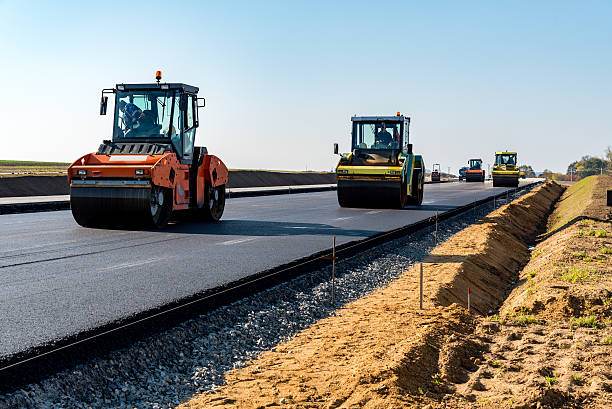 Specialized Trailers: Specialized trailers are designed to safely transport extremely heavy loads that cannot fit on standard flatbeds or lowboy trailers. These trailers are usually custom-made to fit the specific size and weight of your load. Some specialized trailers include extendable flatbeds, multi-axle lowboys, and double-drop decks.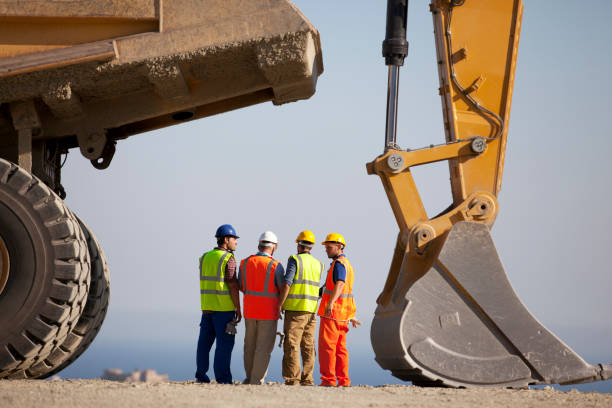 Enclosed Trailers: Enclosed trailers offer protection from the elements while you transport your heavy equipment. They also provide a more secure way to transport your load and help protect it from theft. You'll find enclosed trailers available in both standard and custom sizes, so you can choose one that is appropriate for the size of your load.
Benefits of Choosing A-1 Auto Transport for Your Phoenix Heavy Machinery Shipping Needs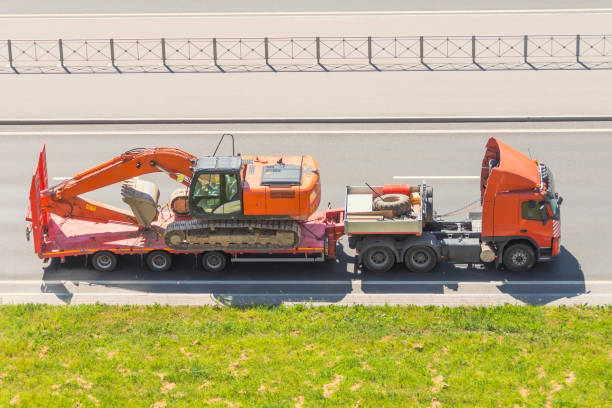 At A-1 Auto Transport, we understand that heavy machinery shipping needs in Phoenix can be complex, so why trust anyone else to handle your heavy haul shipment? Our team of experienced equipment shippers have the expertise and resources to get your heavy machinery where it needs to go on-time and on-budget.
From free estimates, to flatbed trailers and heavy equipment transport Arizona service, we have all your heavy machinery shipping needs covered!
Plus, our heavy haul specialists will help you select the optimal transportation method for a safe and secure delivery. With A-1 Auto Transport handling your job, you can feel confident knowing you are receiving superior quality service every time. Trust an industry leader with the experience and expertise for all your heavy equipment shipping needs. Contact us today for your complimentary az heavy equipment shipping quote.
What Methods of Shipment Will I Have to Choose From?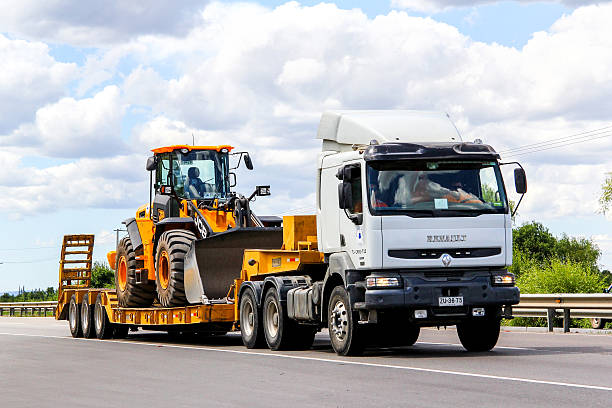 When shipping heavy equipment, it is important to choose the best shipping method for your specific needs, and that can often depend on where you're shipping from and to. In Phoenix, AZ for example, many heavy haulers use heavy haul shipping services to transport their goods. These hauling services offer a range of shipping options that are designed to get your products wherever they need to go safely and securely.
You will have the option of choosing either shipping containers or trailers as your method of transport services with each offering its own advantages - shipping containers being more secure at the expense of size while trailers provide more space with somewhat lesser security measures in place.
Ultimately, it all comes down to what suits your needs best when shipping heavyload equipment and materials.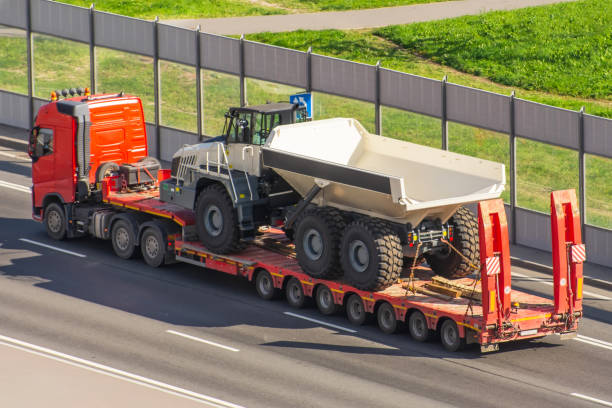 From smaller shipments to oversize loads, we're here to help with all types of heavy haul projects in Phoenix. Contact us online or give us a call at (888) 230-9116 to learn more about our services and get a quote right away. Our team is always standing by to assist you.