What's in this article?
Professional Auto Shipping: New Orleans Heavy Equipment Shipping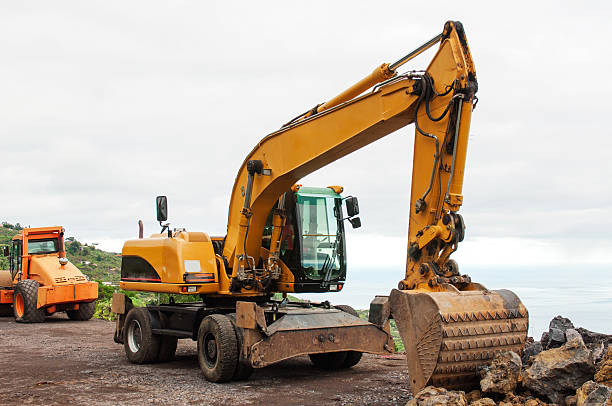 Are you a New Orleans company in need of heavy equipment shipping and hauling? Then you should look no further than A-1 Auto Transport.
As industry experts with decades of experience under our belt, we are ready to rise to any challenge and ensure your domestic and international transport will go smoothly.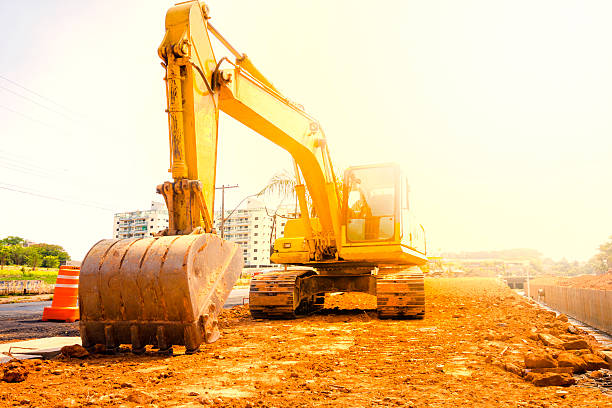 Are you curious about our prices? We promise that we have some of the best rates in the New Orleans, South Louisiana, San Antonio and the rest of the area. Get in touch right now to ask for a quote.
Need Help With the Louisiana Heavy Equipment to New Orleans? Contact A-1 Auto Transport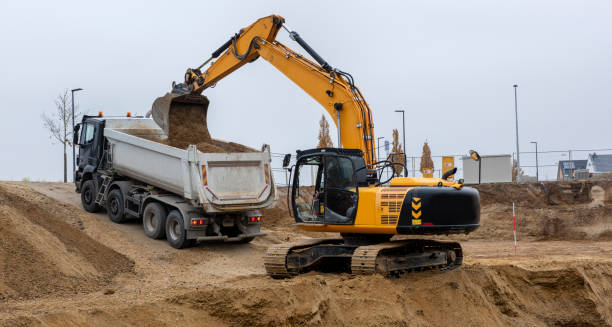 Planning a project in New Orleans that involves shipping heavy equipment? You should consider trusting A-1 Auto Transport for reliable shipping services. With access to at least thirty ports, we can deliver construction equipment of any size to anywhere within Louisiana, including major cities like Baton Rouge or even small towns.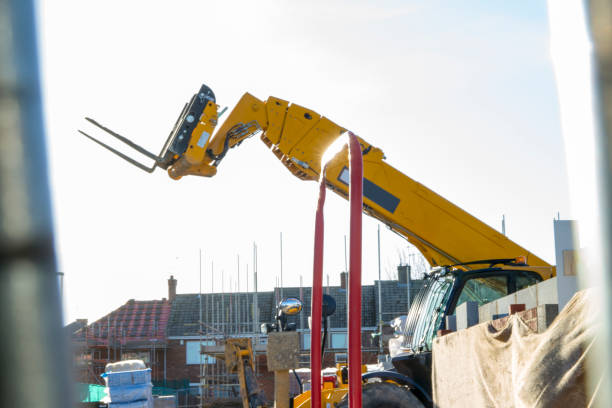 You don't have to worry about how your equipment will make it from point A to point B using the busiest shipping corridor, because we have over 30 years of experience shipping across all major spots across America such as the Mississippi River between Memphis and New Orleans. Contact us today and let us take control of your shipping needs before that big deadline arrives.
Types of Heavy Machinery Shipping Equipment
Heavy machinery shipping equipment is designed to safely transport large and heavy loads. It comes in many different types, each with its own purpose and application. Here are some of the most popular types of heavy machinery shipping equipment:
Flat Racks: Flat racks are open-top containers with walls on all four sides but no roof or floor. They are used to transport bulky items such as automobiles, construction equipment, and even entire houses.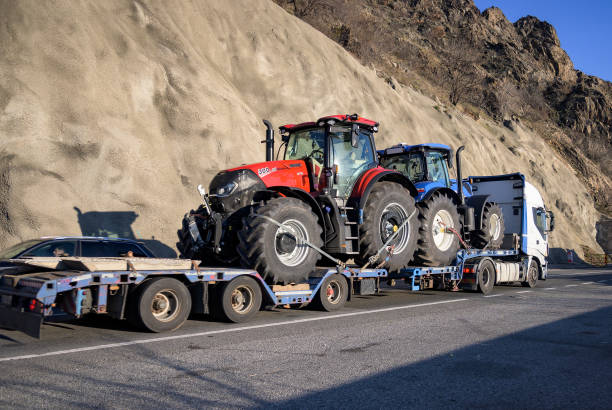 Low-bed Trailers: Low-bed trailers provide a lower center of gravity than regular flatbeds which makes them ideal for transporting heavy loads like construction equipment. They usually feature an adjustable bed height so they can be adjusted to fit the load.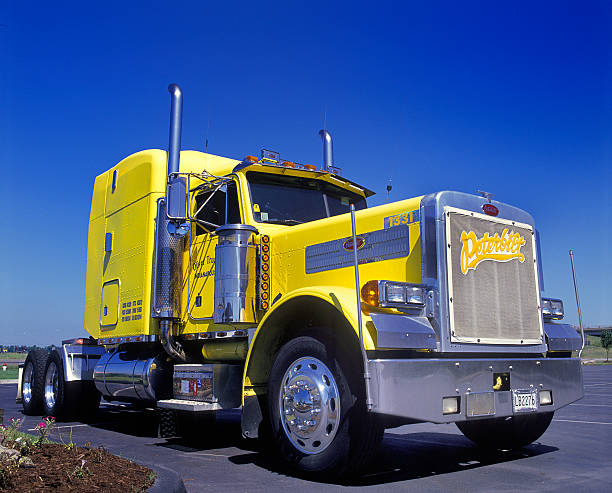 Forklifts: Forklifts are often used for loading and unloading heavy machinery, such as bulldozers or excavators. They have a hydraulic system that lifts and lowers cargo, helps to safely maneuver equipment, making them invaluable for moving large and heavy items from one location to another quickly and safely.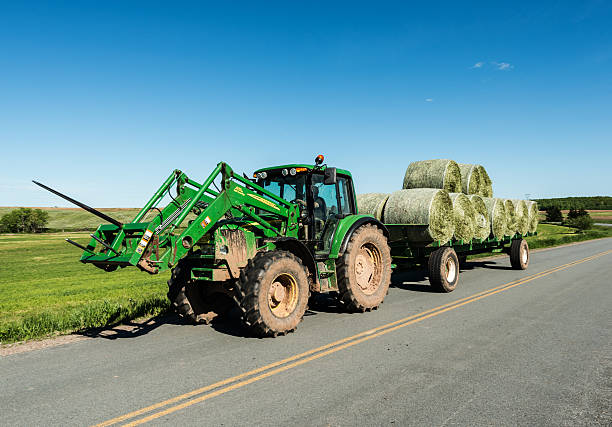 Drop Deck Trailers: A drop deck trailer is designed to transport heavy machinery and other items with a flat bed. The lower deck can be adjusted depending on the height of the load, allowing for easy access and secure transport.
Semi-trailers: Semi-trailers are a type of truck that has two sections - one in front, connected to a pulling vehicle, and one in the rear. They come in various sizes and types, and they're used to transport heavy machinery or other large loads.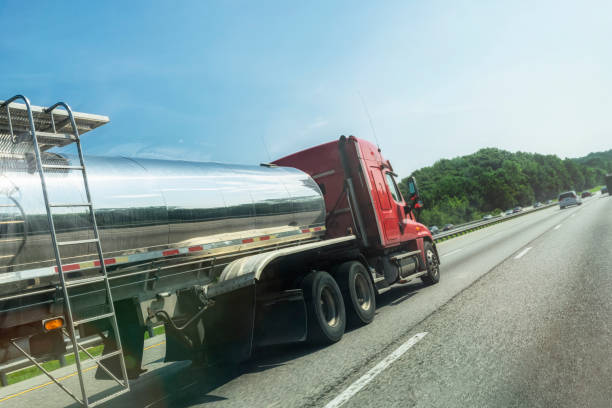 Heavy machinery shipping equipment is an essential part of many industries. From construction to manufacturing, this equipment is used to safely move large items from one location to another quickly and efficiently.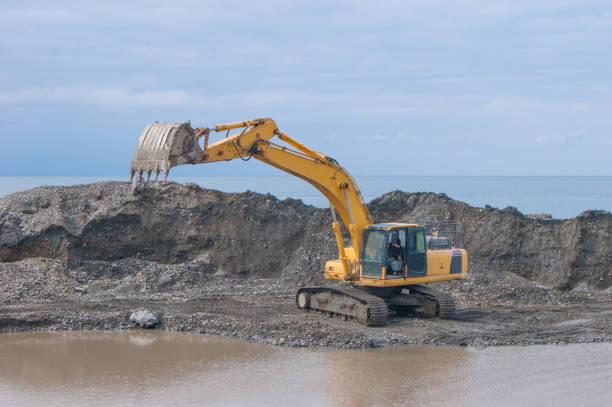 New Orleans Heavy Equipment Pricing & Time To Ship Examples
| | | | |
| --- | --- | --- | --- |
| To / From New Orleans, LA | Cost | Distance | Estimated Time In Transit |
| New Orleans, LA to Austin, TX | $914.94 - $1118.26 | 508.3 | 2 - 4 days |
| Washington, DC to New Orleans, LA | $1951.92 - $2385.68 | 1084.4 | 4 - 6 days |
| Jacksonville, FL to New Orleans, LA | $983.16 - $1201.64 | 546.2 | 2 - 4 days |
| New Orleans, LA to Fort Worth, TX | $971.46 - $1187.34 | 539.7 | 2 - 4 days |
| Columbus, OH to New Orleans, LA | $1636.56 - $2000.24 | 909.2 | 4 - 6 days |
| New Orleans, LA to Indianapolis, IN | $1474.02 - $1801.58 | 818.9 | 4 - 6 days |
| Charlotte, NC to New Orleans, LA | $1284.3 - $1569.7 | 713.5 | 4 - 6 days |
| New Orleans, LA to San Diego, CA | $3265.74 - $3991.46 | 1814.3 | 6 - 8 days |
| Seattle, WA to New Orleans, LA | $4701.6 - $5746.4 | 2612 | 10 - 12 days |
| New Orleans, LA to Denver, CO | $2338.74 - $2858.46 | 1299.3 | 5 - 7 days |
*Prices and times are estimated. They can vary depending on the season and what type of vehicle you are shipping.
A-1 Auto Transport Ships Worldwide.
Get a Free, No Obligation to Buy, Heavy Equipment Shipping Quote.
Get my free quote now
or call us to do it for you:
Insurance for Hauling Heavy Equipment in New Orleans
When you have the experience we have, you begin to understand very well what you can and cannot do. For example, we use state-of-the-art equipment and we will do everything we can to properly secure your machinery and minimize the risks. However, we cannot control the weather, for example, or how other drivers on the road behave.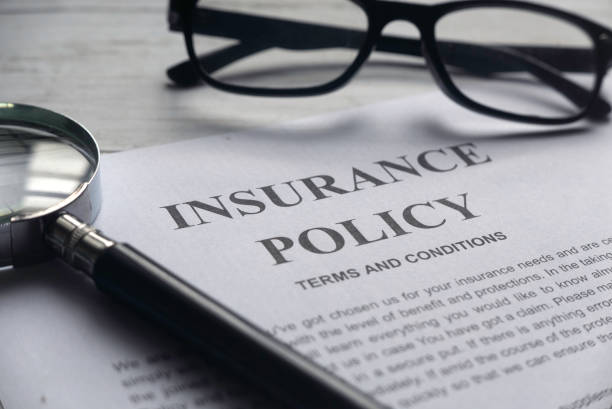 That's why we offer insurance to give you an extra layer of protection in case the unexpected happens.Not only that but shipping companies are required by law to carry insurance. So, if a company you are considering doesn't have it, they are probably not a legitimate business and it's not safe to work with them.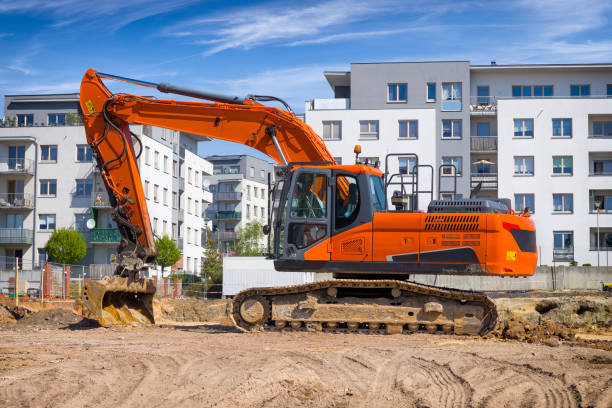 Types of Equipment We Ship
In our years of experience, we've shipped and hauled a wide variety of heavy equipment, including:
Backhoes and excavators
Engines heavy haul
Hydraulic equipment heavy haul
Track loaders & graders
And more!
If you are not sure whether we can ship your equipment, get in touch with us and our friendly customer service reps will give you all the information you need.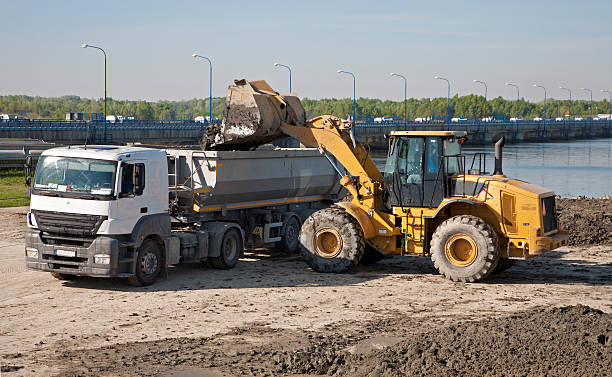 Get a Free Quote Now
Your heavy equipment is an essential part of your business and it will be in excellent hands with us.
Not sure we are the right team for you? Reach out and we will be more than happy to give you more details about our process and a free quote.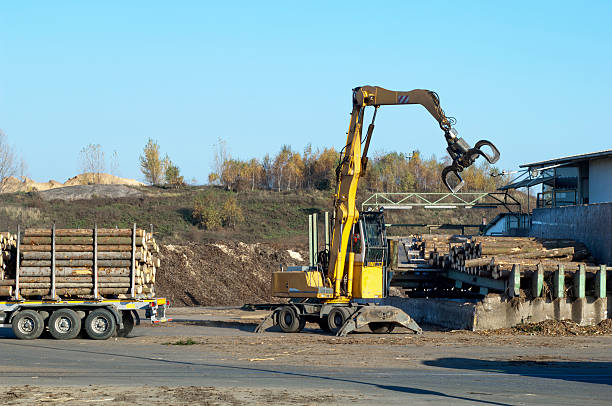 What Methods of Shipment Will I Have to Choose From ?
When it comes to shipping construction equipment, there are a number of options available. Depending on the size and weight of your load, you can choose from flatbed trucks, containerized freight, specialized trailers, or even air freight. Each option has its own advantages and disadvantages that should be carefully considered before making a decision.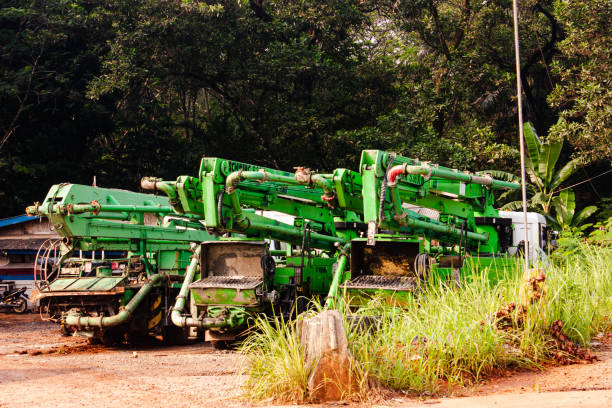 How Can I Prepare My Equipment for Shipping?
Before you ship your construction equipment, there are a few steps you should take to ensure it arrives safely. These include: • Remove any loose parts or attachments that could shift and cause damage during transport. • Drain all fluids from the machine. This includes fuel, oil, and coolant. • Inspect the machine for any signs of damage or wear and tear, and address them before shipping. • Securely attach any components that could move with straps, chains, or tie-downs. • Check your tires to make sure they are properly inflated before loading onto a trailer or flatbed truck.
Tips to Ensure Seamless Transportation When Transporting Heavy Equipment
When shipping heavy equipment, it is important to ensure a seamless transportation process. Keeping that in mind, here are six tips to make sure your shipping needs go as smoothly as possible. First, utilize an international shipping platform that can accommodate oversized equipment while being able to navigate the world's busiest shipping corridors.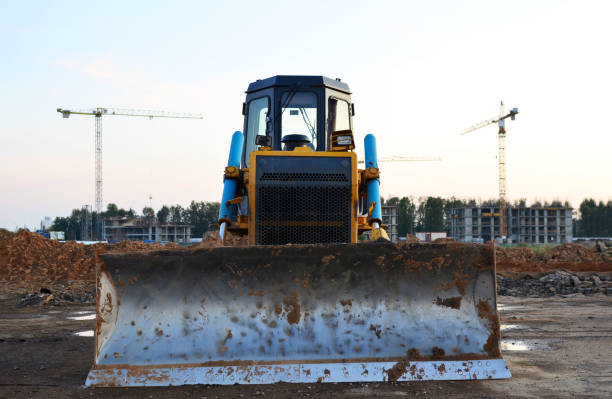 Second, choose an airport with a great range of shipping options such as New Orleans International Airport or a smaller general aviation airport like Lake Charles Regional Airport for help with shipping construction materials or other specialized items. Third, for long distances, opt for freight shipping services that provide tracking details and estimated time of arrivals.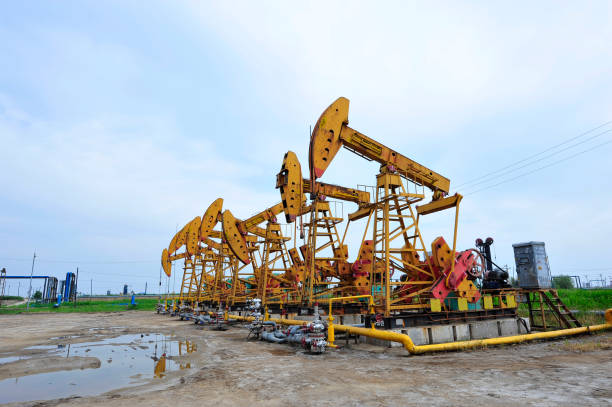 Fourth, research the rules and regulations associated with the type of shipping service you choose , so you know what can and cannot be transported during each shipment. Fifth, select carriers based on how they handle transportation safety protocols like ensuring safe maneuvering and secure packaging of oversized cargo.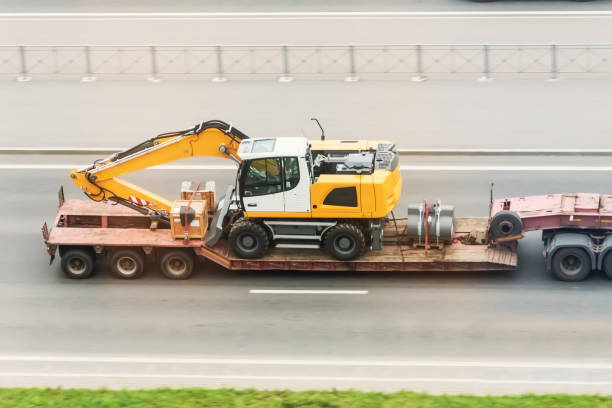 Finally, establish lasting relationships with reputable shipping companies so you have reliable support from start to finish when it comes to your heavy equipment transport needs.