What's in this article?
New Jersey Heavy Equipment Shipping Services by A-1 Auto Transport
A-1 Auto Transport operates throughout New Jersey and offers expert heavy shipping and hauling services in the area. Whether you need to send a piece of machinery or equipment locally to Cherry Hill in New Jersey, or you have to ship it across the country, our team is here to help.
With our expert New Jersey heavy equipment shipping and hauling services, you'll know that your valuable equipment is in good hands. Get a quote now, and see why people all throughout New Jersey and the US choose A-1 Auto Transport as their preferred heavy haul company.
New Jersey Heavy Equipment Pricing & Time To Ship Examples
| Shipping To/From New Jersey | Cost | Distance | Estimated Time In Transit |
| --- | --- | --- | --- |
| New Jersey to Montgomery | $1787 | 1021 miles | 4 - 6 days |
| New Jersey to Amarillo | $2966 | 1695 miles | 5 - 7 days |
| New Jersey to Salt Lake City | $3834 | 2191 miles | 6 - 8 days |
| New Jersey to Grand Rapids | $1340 | 766 miles | 3 - 5 days |
| Huntington Beach to New Jersey | $4853 | 2773 miles | 6 - 8 days |
| Cape Coral to New Jersey | $2133 | 1219 miles | 4 - 6 days |
| Sioux Falls to New Jersey | $2420 | 1383 miles | 4 - 6 days |
| Shreveport to New Jersey | $2487 | 1387 miles | 4 - 6 days |
Insurance For Hauling Heavy Equipment In New Jersey
When shipping heavy equipment in New Jersey, it's important to explore your options for insurance coverage. While all shipping companies will provide a certain level of coverage, this may not be sufficient to completely cover the value of your valuable machinery. A-1 Auto Transport can discuss your options for coverage and ensure you protect your investment during the shipping and hauling process.
Types Of Equipment We Ship In New Jersey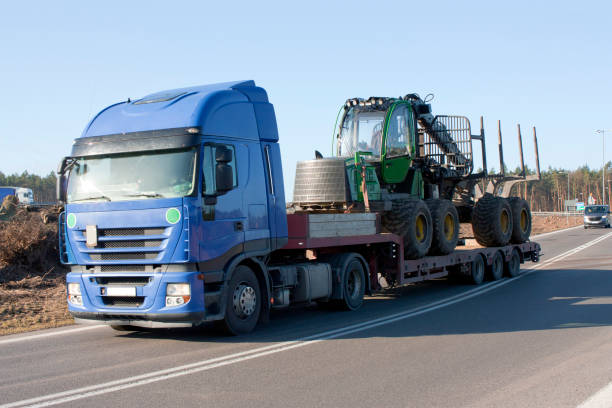 You name it, and we can ship it. At A-1 Auto Transport, we take pride in providing versatile heavy equipment shipping services in New Jersey, and we have the skills, shipping equipment, and expertise you need to ship your valuable heavy machinery safely. We commonly ship equipment including:
Backhoes and excavators
Bulldozers and dump trucks
Farm and agricultural equipment
Engineering equipment
Industrial equipment
Forklifts
Pile drivers
Trenchers and scrapers
Tractors and combines
And more. No matter what type of equipment you need to ship, we can help. From disassembled drop deck machinery shipped in separate vehicles to large, indivisible machinery that must be shipped as an oversize load, we can do it all. Get a quote for heavy equipment shipping in New Jersey now, or contact us online for a free estimate and if you have any questions for the team at A-1 Auto Transport about your heavy hauling before you get started.
How to Prepare Your Heavy Construction Equipment for Shipping by Hauling Company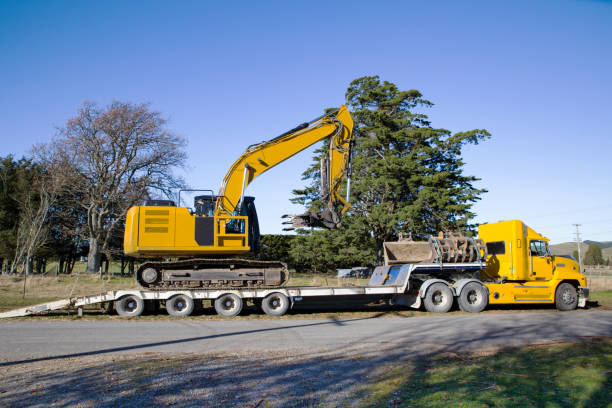 Preparing heavy construction equipment for shipping requires a lot of planning and know-how. Companies in Jersey City who specialize in heavy equipment hauling ensure that your oversized machinery, loads, or construction equipment arrives safely and on time. Some important points to consider when preparing oversize loads for transport is obtaining permits for oversized loads and traveling along the New Jersey Turnpike or other routes that accommodate their size.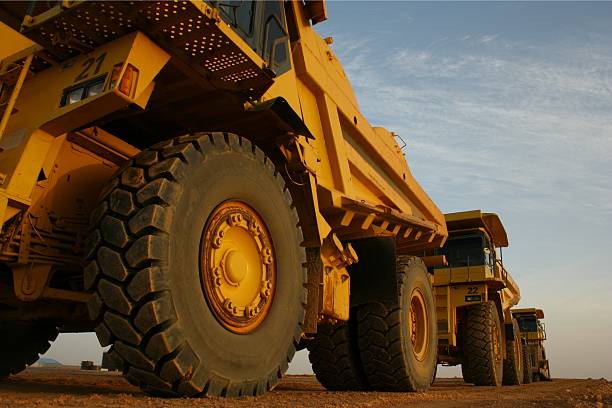 Companies such as these are armed with the best and most up-to-date practices pertaining to shipping heavy equipment – from loading to transport, unloading, service & maintenance experts and knowledgeable staff, providing you with support throughout the entire process.
Choosing an experienced heavy equipment transportation company guarantees efficient cargo safety while moving heavy items over long distances, from Delaware river to George Washington bridge; they're also better acquainted with cost effective solutions related to heavy load delivery documents and protocols. Leveraging heavy haulers will help you move forward confidently as they understand no two heavy equipment transport needs are exactly alike.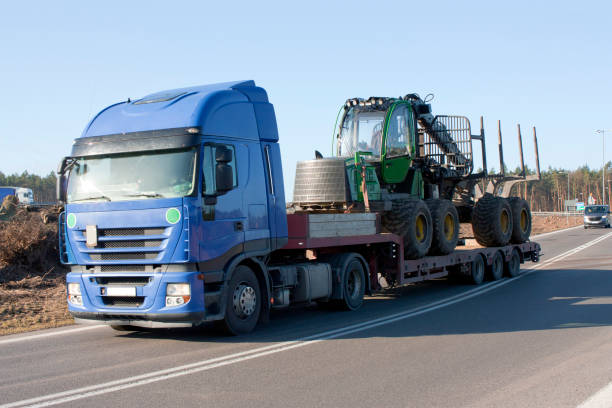 7 Factors to Consider When Selecting Pennsylvania Heavy Equipment Transport Company
Reputation
Reputation: The first factor to consider when selecting a New York Heavy Equipment Transport Company is the company's reputation. It's important to do your research and check reviews to make sure you're dealing with a professional and reliable service provider.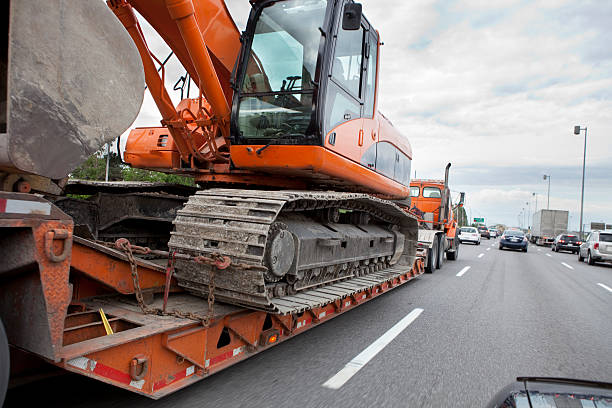 Cost
Cost: While cost should never be the only deciding factor, it is certainly important to consider. Look for a company that offers fair prices for their services.
Quality of Service:
Quality of Service: The quality of service provided by the transport company is another significant factor to consider when selecting a provider. Make sure they have adequate insurance coverage and provide reliable, safe shipping methods.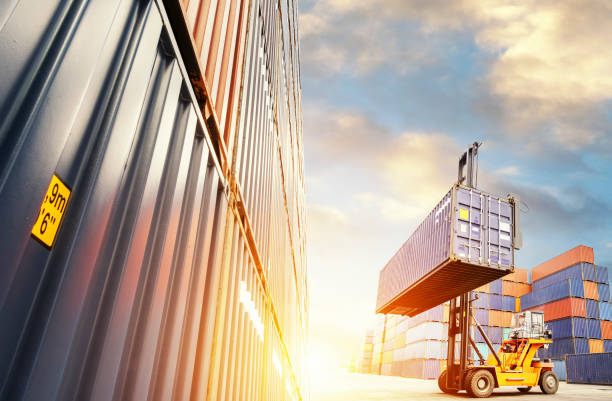 Delivery Times
Delivery Times: When it comes to moving heavy machinery, it's important to have an estimate of delivery times for your shipment. Make sure the company can provide you with a realistic timeline for when your equipment will be delivered.
Flexibility
Flexibility: Another factor to consider when selecting a provider is their level of flexibility in terms of accommodating special requests or changes in transit.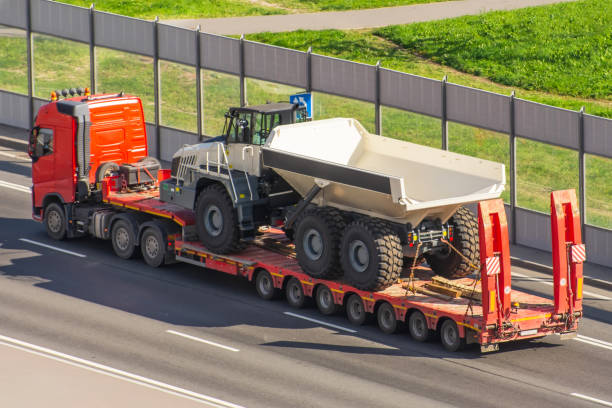 Support
Support: Good transport companies should also offer excellent customer service and support throughout the process.
Certification
Certification: Finally, you should look for a provider that is certified to transport heavy machinery, as they will have the necessary safety procedures in place to ensure your shipment is handled properly.