What's in this article?
Mississippi Long Distance Movers - Moving Business Company Close To You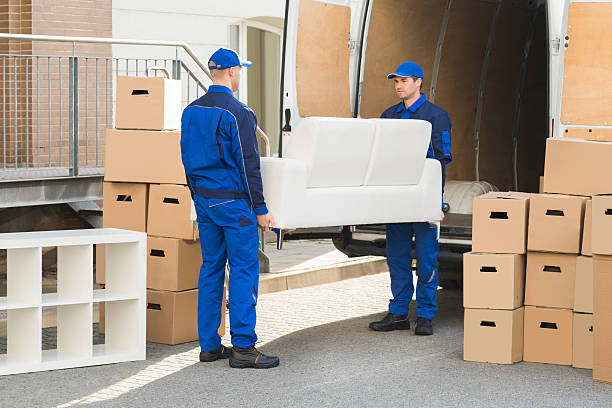 Hiring Professional Moving Company in Mississippi? Contact A-1 Auto Transport
Are you looking for reliable van lines, packing services, and storage solutions in Mississippi? Look no further than A-1 Auto Transport! As one of the premier moving companies operating in the state, we offer a wide range of services to help make your move as smooth and stress-free as possible.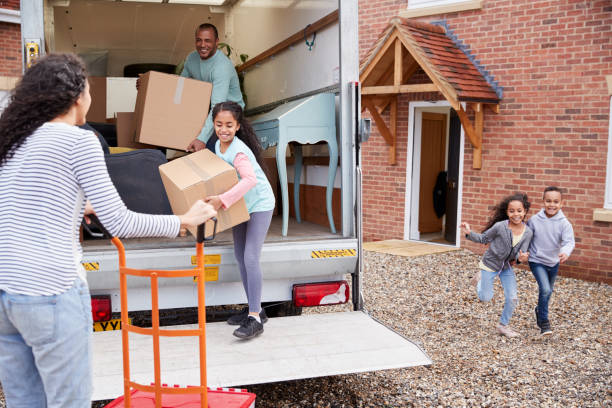 We understand that relocating can be a daunting task, so our team of experienced professionals is here to provide you with the highest quality moving services available. Our van lines are carefully designed to meet all of your needs.
Our fully-insured and bonded staff will pack, store, and transport all of your belongings safely and securely. We also offer packing materials such as boxes, packing paper and bubble wrap to ensure all of your items stay safe during the move. In addition, A-1 Auto Transport provides climate controlled storage units that are perfect for storing any large or bulky items you may not want to take with you.
Best Mississippi Long Distance & Interstate Business Movers Near Me
Everyone has a few of their own moving horror stories. The time that you couldn't figure out how to get that bulky piece of furniture that your mother in law insisted you have up the stairs and around the corner. There is the chunk of missing sheet rock in your hallway from your headboard. Then there are the many broken dishes and lost boxes.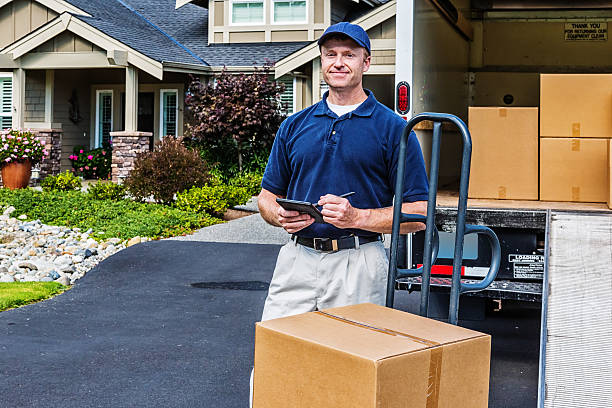 It is a nightmare. This time, you could consider hiring a professional moving company out of Mississippi to help. Mississippi movers can make the job so much easier, whether it is moving across town or across the country, we are one of the best local moving companies in Mississippi. Let someone else figure out how to get your furniture through the door without wrecking anything.
Close Moving Companies Helping With Your Mississippi Moving Services Near You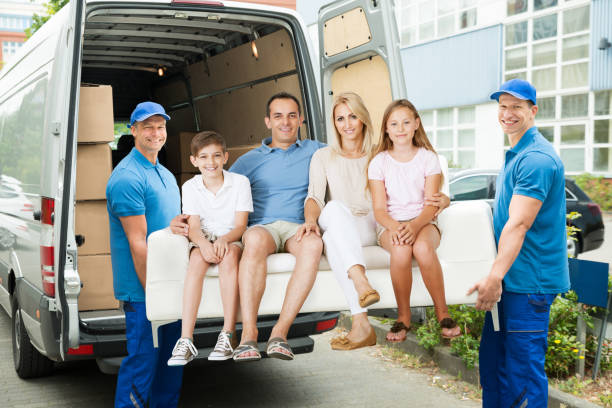 At A-1 Auto Transport, we understand how important your properties are to you. That's why we provide the highest quality moving services in Mississippi so that you can get your belongings from point A to point B safely and securely.
Here are some of the major advantages of choosing us for all of your Mississippi long distance move:
We offer door-to-door delivery movers
No matter where you are in Mississippi, we can pick up your belongings and deliver it directly to your doorstep.
We provide the best movers customer service
Our experienced team of professionals is always available to answer any questions or concerns you may have about your upcoming move.
Our movers prices are unbeatable
We offer competitive rates and discounts for a variety of services.
We are fully insured movers
You can be assured that your belongings are in safe hands with us!
Cost & Time Examples For Interstate Movers Near Me
| To/From | Distance | 2BR | 4BR | Days |
| --- | --- | --- | --- | --- |
| Jackson to Memphis | 206 miles | $2,139- $2,657 | $4,107- $5,900 | 2-4 |
| Atlanta to Jackson | 359 miles | $2,329- $2,904 | $4,510- $6,500 | 2-4 |
| Gulfport to Jacksonville | 456 miles | $2,433- $3,038 | $4,726- $6,816 | 2-4 |
| Asheville to Gulfport | 523 miles | $2,496- $3,121 | $4,862- $7,018 | 2-4 |
| Ohio to Mississippi | 858 miles | $3,008- $3,788 | $5,962- $8,668 | 3-5 |
| Jackson to Denver | 972 miles | $3,152- $3,976 | $6,269- $9,128 | 3-5 |
| Boston to Jackson | 1263 miles | $3,473- $4,394 | $6,958- $10,162 | 4-6 |
| Las Vegas to Gulfport | 1567 miles | $3,744- $4,745 | $7,525- $10,998 | 5-7 |
| San Diego to Jackson | 1573 miles | $3,802- $4,824 | $7,663- $11,214 | 5-7 |
| Gulfport to Seattle | 2125 miles | $4,420- $5,626 | $8,974- $13,167 | 6-8 |
*Prices and times are estimated. They can vary depending on the season and the contents of the home. Prices do not include packing.
Estimated Weight (based on home size):
1BR=2600 lbs - 3900 lbs
2BR=3900 lbs - 5200 lbs
3BR=6500 lbs - 9100 lbs
4BR=9100 lbs - 14300 lbs
5BR=11700 lbs - 19500 lbs
Out of State Movers Near Me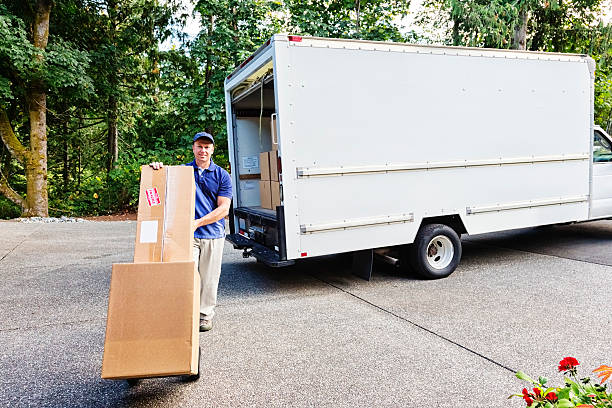 Cheap Movers Near Me
Looking for cheap long distance movers near you in Mississippi? If you have had enough of the hot Summers and are looking to shake up your environment and move to Maine, we can help. You're gearing up for a new adventure, and we know new adventures require some planning and strategy. A1 Auto Transport can help you plan your long distance and local move from start to finish.
We work closely with our clients to learn about their unique needs so we can deliver their items safely to their new location. We love what we do, and our teams take tremendous pride in their work.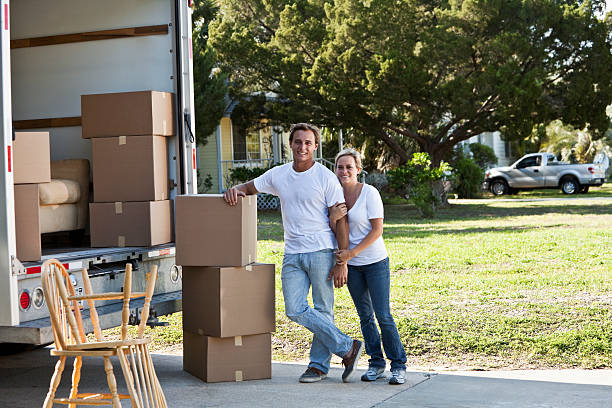 Before you decide to hire movers and spend a stack of hard-earned money on a commercial moving service, or before you throw the towel in and opt to do it all yourself, talk to us first. We have teams in your area waiting to work with you and get you to this new adventure as quickly and affordably as possible.
We have you covered from load in, to delivery, and can manage just about every aspect of your transport needs. This includes large items like a second car or motorcycle or the smallest of things like your kid's legos. Head to A1 Auto Transport to compare long distance movers with trucks in your area right now.
Choosing Your Mississippi Long Distance Movers & Moving Services
It is important to thoroughly research any company you are planning on doing business with, especially one that you have to trust with everything you own. Don't grab the first number in the phone book.
How long has the company been in business: You will want to make sure the company you are working with has the experience to do the job. If any problems were to arise, an experienced company will be better equipped to deal with them.
Check the reputation of the company: You should always check online to see what kind of reviews and testimonials are on sites like Yelp. They can help you gauge the level of professionalism of the company, and how they deal with issues.
Department of Transportation registration: Interstate movers must be registered with the Federal government and have a U.S. DOT number.
What kind of protection does the company offer for your belongings: The law only requires the company to have insurance on $0.60 per pound of your things. Some companies will offer more coverage. You should find out what kind of coverage you can expect.
Additional services and fees: Some companies offer various add ons and additional services such as vehicle transport or packing and unpacking services. Always find out what services are offered and the additional cost for each.
Ease of access: Can you get a hold of the movers in the event of an emergency? It is important to know before moving day. A company with a local office may be helpful.
A-1 Auto Transport can help you move your household goods nationwide. Call 888-241-3110 to get a free, no obligation to buy price quote on interstate moving services.
Moving Companies Services - Moving Company Near You
Residential apartment and house moving
Military relocations
State to state, coast to coast, local and long distance moving
Heavy and specialized furniture moving. Piano moving, pool table moving, etc.
Full service packing and unpacking, including packing materials
Door to door moving
Student moves
Commercial and office relocations
How Much Will It Cost To Hire My Mississippi Long Distance Movers?
It can be difficult to calculate how much it will cost to hire a moving company. The price can be affected by a number of different factors like the distance you are traveling, the weight of the load, and any additional services you have chosen. It is a good idea to call for free estimates and compare your quotes.
Before Signing the Mover's Agreement
Make sure all services and charges are spelled out clearly on your agreement.
Check all information to make sure it is correct. Ensure all addresses and phone numbers are right.
Look at your company's policy on damage. Will they pay you for the full replacement or do they only cover the minimum?
Helpful Hints on Long Distance Moving
Never stack all your boxes together in one place. Make sure they are all in the rooms they were packed in for the movers to grab on moving day.
Any valuables should be kept with you.
Request a copy of the mover's inventory list. Check the condition of the items noted on it. If you have any disagreements, be sure to bring it up with the company.
Some homeowner's insurance policies cover items damaged during a move. You should check if yours does.
Tricks to Reduce Your Mississippi Moving Services Estimate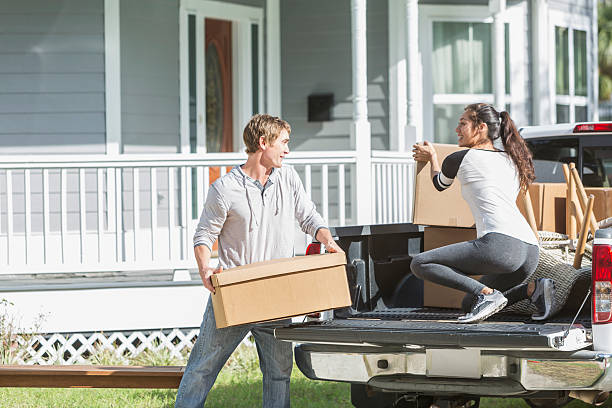 Shop Around for Quotes
The first trick to reducing your moving services estimate is to shop around for quotes. Reach out to several interstate movers, local moving companies, and the larger nationwide moving industry like A-1 Auto Transport. By getting a variety of quotes you can compare prices and find the best deal that aligns with your budget.
Be Flexible With Moving Dates
If possible, be flexible with your moving dates. By avoiding Saturdays and booking the move during mid-week or off season times, you will save money on your Mississippi moving services estimate. Advance planning is key for a smooth move so start comparing quotes early and adjust your timeline if needed in order to save some money.
Get Rid of Unnecessary Items
Another way to reduce your Mississippi moving services estimate is to get rid of unnecessary items before you move. The more stuff you have to pack and transport, the higher your estimate will be.
Take some time to go through all of your belongings and donate or sell anything that you are not using anymore, or just don't need. This will save you time and money.
Ask About Moving Discounts
When speaking with local movers, ask about any discounts they may offer. Some companies have special deals or offers for military personnel, seniors, or students so make sure to inquire about these when getting your quote. Additionally, some moving services provide loyalty discounts for returning customers.
Do Some of the Moving Work Yourself
If you are able to, do some of the work yourself. While it is still recommended to hire a professional mover for certain items like large furniture and appliances, there are plenty of other tasks that you can handle on your own. This includes packing, loading your smaller items into boxes, and even unloading them upon delivery.
Pack Smartly For The Moving Companies
Lastly, make sure to pack smartly in order to reduce your Nevada moving services estimate. Use smaller boxes for heavy items and use large suitcases or bags for lighter items. This will help you maximize the space of each box, saving you money on materials and allowing more items to be moved at once. Additionally, make sure to properly wrap delicate items in bubble wrap or packing paper.
By following these six tricks, you can reduce your Mississippi moving services estimate and save some money while getting the job done.
International Moving Services in Mississippi - Overseas Moving Business
Not everyone is in the physical shape necessary to lift furniture all day. You may also not want to put this work on your friends either. If so, our moving team can help you.
You may have problems organizing and packing your belongings. Not only is it a very lengthy process, but you'll need a lot of materials to get through it. If you prepare too few of them, you'll have to make another errand. Too many, and you'll be paying extra.
If you'd like to avoid all this trouble, call today. If you want to be sure we're not overbooked on the date you want to move on, it's best to contact us early.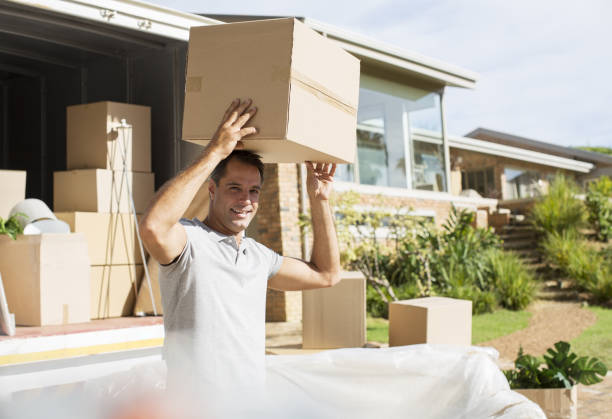 Mississippi Cross Country Movers for Hire
McCorquodale Transfer Inc.
425 W Capitol St.
Jackson, MS 39203
(601) 345-1936
Affordable Movers LLC.
Jackson, MS
(601) 977-8189
Armstrong Relocation- Jackson
1223 US-51 a
Madison, MS 39110
(601) 856-8504
Mississippi Storage Facility Companies Directory
Handy Lock Self Storage
4051 Gautier Vancleave Rd.
Gautier, MS 39553
(228) 497-7411
Tellus Self Storage- Florence
2307 US 49
Florence, MS 39073
(601) 939-2222
Frequently Asked Questions
What kind of liability coverage will be provided?

You won't have to worry about your products being harmed during delivery as long as you pick a shipping business carefully. This is due to the necessity of always making sure that each DOT-recognized professional transport company is insured.

Moreover, it is advised to take photos because it will help you prove that something was lost or damaged during the trip. This will help you prove your case if something is destroyed or lost during the trip. In that case, things become complicated because there might not be any supporting evidence. You and the movers will, at the very least, have an inventory list.

The state of Mississippi offers only a few protections in the event that home objects are damaged during a relocation, but you can also get more insurance. If your job compels you to move often, it might be a wise decision.
Should I choose Mississippi full-service movers or rent a truck and move myself?

Actually, the response is quite simple. A layperson cannot move a home alone without assistance. More people will still be required to load everything into the carrier, even if you rent a trailer and hire a driver. This article doesn't even mention the package itself.

Hiring full-service movers is preferable to handling everything yourself from start to end since packing possessions to limit damage during long-distance travel may be a time-consuming job.

Never hesitate to research businesses before making a decision. Never choose a company based solely on pricing; rather, weigh the benefits and drawbacks and find out if the company has any prior experience transporting goods to the state.
Are same-day moves possible?

Even if it costs extra, shipping firms do offer faster service. Depending on how much money you want to spend, you can drastically reduce the wait time.

It is now possible to complete a delivery that would have taken a week in just two or three days, but the cost will be greater because the company gave you priority over other orders. However, the distance will determine whether the trip can be completed in a single day.

In view of the fact that it generally takes 6 to 8 days to travel from Seattle to Gulfport, it stands to reason that the journey could not be completed in a single day. However, traveling from Memphis or Atlanta to Jackson in Mississippi within one to two days is feasible.
What are flat-rate moving companies?

The third common payment structure for transportation firms, after the per-mile and hourly payment models, is flat rates. To choose a corporation, you need to exercise caution when using this method.

There are specific factors, such as all associated costs, that a company takes into account when giving you a price quote. In addition to labor costs, gasoline prices, vehicle usage fees, and other costs, this also includes the entire logistical procedure that determines the driver's route.

Although it is a wise choice for shorter lengths, it might be devastating for longer ones because the corporation would also have to account for any unanticipated events at its end. You would therefore have to pay more than you would have if you had used other models.

With a flat cost, however, you also get the full price. Since you know it won't change, you can work it into your budget without worrying about any differences.
What are the dangers of hiring cheap Mississippi movers?

It is never a smart idea to choose inexpensive movers because it could have more effects than you know. Since you may lose all of your possessions without having a legal basis to fight for them if you're irresponsible, it's crucial to simply confirm the authenticity of the organization.

Make sure a company is registered before comparing its prices. Never work with cheap movers in Mississippi. Even while several reputable companies offer advantages, you'll notice that their prices typically tend to be identical.

This is because the elements that are considered in calculating the final cost of the delivery are always the same, assuming the resources are equivalent. If a moving company is extremely cheap, something is being sacrificed.

You could think of several aspects this includes, whether it's being fraudulent from the get-go or missing out on something important like insurance or safety precautions. These could lead to large damages on your part.
How long does it take Mississippi long-distance movers to move my stuff?

With so many factors affecting long-distance travel, it is impossible to provide a definitive answer. First off, even though they are both in Mississippi, the travel time will be longer due to the separation between the pick-up and drop-off sites.

You might not realize it, but things like the weather can cause delays, so they have a bigger effect than you might believe. Keep in mind regional holidays as well. The organization takes issues into consideration, but planning a route around them still takes time.

There are, however, other factors at work as well. A delivery that is made further inside the state may be quicker than one that is made locally but requires traveling on the highway because of border inspections. You'll receive a quote from the business you hire that gives you an idea of how much your order will cost.
I need help with an office move. Should I hire Mississippi commercial moving companies, or will any moving company work?

In order to assist you with an office transfer, a commercial moving company from Mississippi is the best choice. This is so because, as was previously mentioned, it is ideal to work with a business that is familiar with the location you will be moving to.

The person in charge must also answer to their employers. Thus everything must be securely wrapped and loaded while transferring an office. Many items need to be carried, so everything must be done carefully. When you make a wise business decision, you can relax.

If you're making arrangements with the movers, it's best if the other party is familiar with the place because they can assist you if you need it. This means you won't be frazzled during the process, so choosing a good company is crucial to a successful office move.
Why should I work with local Mississippi moving companies?

Working with an established business that handles international shipping should be your first consideration when choosing a moving company for your home. The rule "larger is better" isn't always true, especially when it comes to household goods, so keep that in mind.

Consider moving your possessions within Mississippi. The finest course of action is picking a neighborhood moving business. Even if your goods are coming from a more distant state, it is still advisable to find a company with a presence in Mississippi or expertise shipping there.

This is because a local company is more familiar with the laws that are in place, whether they relate to weight division or the buying of permits. The staff members will be in the area, so they can tell you extra things you need when moving to the state, including any registrations you might have missed in your research.
How are Mississippi shipping costs calculated?

When determining cargo costs, all transportation companies must consider the same factors. The first and most essential factor is the distance between your pick-up and drop-off locations. Whether your company bills by the mile, the hour or a fixed rate, the greater the distance, the more you'll spend.

The amount of fuel the truck needs to go is another important consideration when taking into account variables like the weather and traffic. Weight is crucial because it is difficult to generalize household objects. The cost of interstate transportation fluctuates with weight, and the average two- or three-bedroom house weighs roughly 7,500 pounds.

The logistics are more challenging during the busiest months, so you'll pay more. How much packing you'll need also affects the price, so make sure you get rid of any extra items before you start planning the move. This will help you save a lot of money in the long run.
How much do Mississippi movers cost?

There is simply no way to provide you with an exact cost for your delivery because the total price relies on a number of factors, including the particulars of your order. However, you can get a broad idea if you look at the normal rates in Mississippi.

As an illustration, despite the fact that the national average for normal delivery is between $800 and $2,500, the price within a state may vary greatly since there are simply too many dynamic factors for a firm to consider.

Prices in Mississippi normally range from $1250 to $3500, mostly dependent on the distance. If we compare Seattle to Gulfport in Mississippi, the distance is fairly great. A two-bedroom house will cost about $5,500 to transport, while a larger house may cost up to $13,000.