What's in this article?
Complete Guide to Louisiana Heavy Equipment Shipping
Hauling heavy machinery sounds simple in theory. After all, you only need to transport the equipment from point A to point B. But, when you get to the bottom of it, you quickly realize that it's a herculean job that requires careful consideration every step of the way.
If you are looking for a company in Louisiana that you can trust with transporting your heavy equipment, then the team at A-1 Auto Transport is ready to deliver. We will ensure that your heavy machinery will get to your destination safely and on time, every time.
Factors to Consider When Selecting Louisiana Heavy Equipment Transport Company
When selecting a Louisiana Heavy Equipment Transport Company, there are a variety of factors to consider.
Location of the Shipment
Where the shipment needs to be delivered should always be taken into consideration when selecting a shipping company. Louisiana has two international airports, New Orleans International Airport and Louis Armstrong New Orleans International Airport. There are also at least thirty ports located along the Mississippi River and connected waterways, including Baton Rouge and Lake Charles.
All of these locations can provide access to the busiest shipping corridors. Additionally, the state also has general aviation airports and a deep water port in Morgan City located in the far southeastern corner of Louisiana, these will make shipping equipment easier.
Expertise and Experience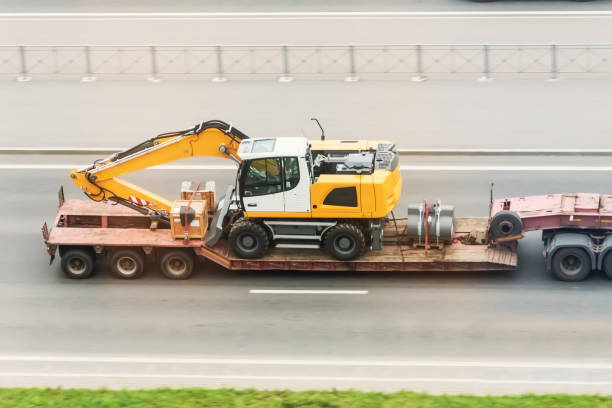 It is important to find a company with expertise and experience in the specific transport heavy equipment needs. Heavy haulers are equipped to safely maneuver heavy equipment, oversized loads and general freight. Most companies have access to specialized trailers that provide the best trailer option for each load. This can include step decks, flatbeds or other types of trailers. Some companies also specialize in freight that requires trailers longer than the max length of 53 feet.
Load Assistance
Load assistance is another factor to consider when selecting a Louisiana Heavy Equipment Transport Company. Load assistance can be provided either remotely or on-site, depending on the situation and size of the load. On-site assistance is often needed on large or oversized loads and can include winches, cranes, rigging and other tools.
Remote assistance may be more suitable for smaller shipments that only require equipment orientation or securement. It is important to find a company capable of providing the type of assistance necessary for your construction equipment.
Customer Review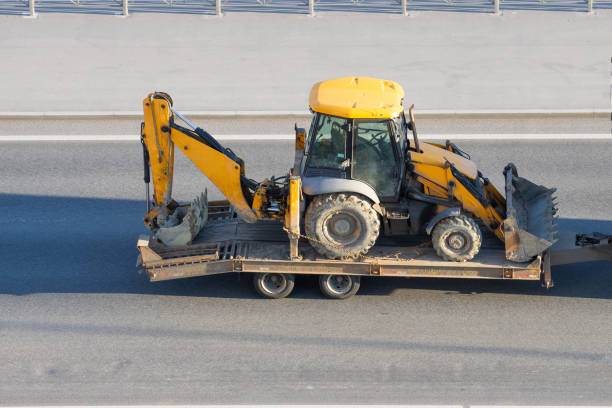 It is always a good idea to read customer reviews and research the company's reputation before selecting a Louisiana Heavy Equipment Transport Company. Online review sites are often a great resource for obtaining unbiased opinions from past customers who have used the company's services.
Cost Estimate
Many companies will provide free estimates for shipping services. A reputable Louisiana heavy haulers will provide an accurate estimate that takes into consideration the weight, size and other factors related to the shipment. It is important to get quotes from multiple companies in order to compare prices and services provided.
Insurance Coverage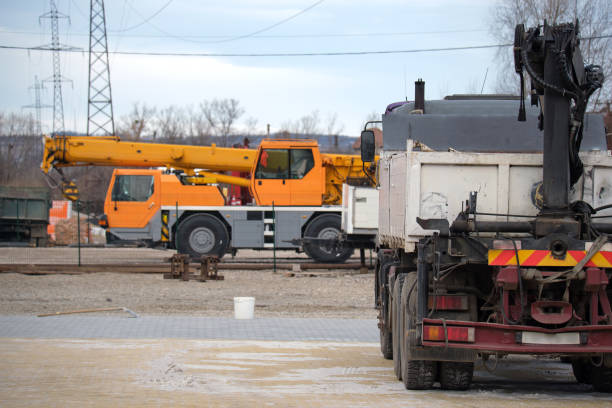 A reliable Louisiana Heavy Equipment Transport Company should have insurance coverage that meets or exceeds industry standards. This coverage should include cargo protection, liability protection and property damage coverage. It is important to make sure the insurance offered by the company is up-to-date and covers all aspects of the shipment.
Online Forms
A reputable Louisiana Heavy Equipment Transport Company should provide an online form for submitting a request for a quote or shipment information. Online forms are often more efficient than traditional methods and can be used to quickly obtain a quote or submit additional information about the shipment.
Certification
It is important to make sure the Louisiana Heavy Equipment Transport Company is certified with the proper authorities. Companies that are certified by the United States Department of Transportation and other regulatory agencies typically provide a higher level of service than non-certified companies. This can ensure your shipment will be handled in a safe and efficient manner.
Quality Service
The quality of service provided should be evaluated when selecting a Louisiana Heavy Equipment Transport Company. Quality customer service is essential for any shipment, and the company should be willing to answer questions throughout the shipping process. It is also important to make sure the company has a good reputation and experience in handling heavy equipment shipments.
Selecting a Louisiana Heavy Equipment Transport Company should not be taken lightly. By taking into consideration the factors listed above, you can ensure your shipment will be handled in a safe and efficient manner. With the right company, you can rest assured that your heavy equipment is in good hands and will arrive at its destination on time.
How to Prepare Your Heavy Construction Equipment for Shipping by Hauling Company
Shipping construction machines requires special preparation for shipping, you can count on the expertise of a professional hauling company when it comes to transporting and shipping your heavy-duty machinery. Below are some ways to prepare your machineries for shipping.
Drain All Tanks
Prior to shipping, make sure you completely drain all fuel and oil tanks. It's important that all tanks are empty when the machinery is being transported.
Secure Loose Parts
Once you have drained your equipment, check for any loose or missing parts. Secure any bolts, screws and nuts before your machine is loaded onto transport. Remove any unnecessary safety covers so that the hauling company can securely tie down your equipment.
Remove Batteries and Belts
Before loading the heavy loads onto a trailer, make sure to remove all batteries and belts from the machinery to prevent any damage during transport.
Tag Machinery
Make sure to properly label and tag your machinery before shipping. This will help the hauling company better identify your equipment and provide you with the proper documentation for delivery.
Inspect the Cargo
Once all of the above steps have been completed, inspect your cargo to make sure everything is in order before shipping.
Secure a Licensed Hauling Company
Make sure to choose a fully licensed and insured hauling company to move your heavy equipment. A professional hauling company will provide you with the best services to ensure that your machinery is safely transported and delivered on time.
Schedule Your Next Shipment
When booking a shipping service, be sure to determine the pickup and delivery locations as well as the estimated transit time so that you can plan your next shipment in advance.
By following these steps and using a professional hauling company, you can rest assured that your heavy equipment will be safely transported from one location to another. Whether you're shipping to or from Louisiana, Mississippi River, South Louisiana, Baton Rouge, New Orleans, general aviation airport or anywhere in between, the team at A-1 Auto Transport are here to provide you with reliable and efficient shipping services. We specialize in oversize loads, heavy haulers, step decks and more as we move your machinery throughout the busiest shipping corridor in the south.
Louisiana Heavy Equipment Pricing & Time To Ship Examples
| Shipping To/From Louisiana | Cost | Distance | Estimated Time In Transit |
| --- | --- | --- | --- |
| Louisiana to Columbus | $1690 | 966 miles | 3 - 5 days |
| Louisiana to Fort Worth | $672 | 384 miles | 3 - 5 days |
| Louisiana to Boston | $2802 | 1601 miles | 5 - 7 days |
| Louisiana to Indianapolis | $1487 | 850 miles | 3 - 5 days |
| Wichita to Louisiana | $1176 | 672 miles | 3 - 5 days |
| Henderson to Louisiana | $2719 | 1554 miles | 5 - 7 days |
| Buffalo to Louisiana | $2264 | 1294 miles | 4 - 6 days |
| North Las Vegas to Louisiana | $2747 | 1570 miles | 5 - 7 days |
Reach out for a free quote now.
Insurance For Hauling Heavy Equipment In Louisiana
We here at A-1 Auto Transport understand that your equipment is one of your most valuable assets and a crucial part of your business. At the same time, transporting heavy equipment is a complex job, from the most basic step, such as planning the route to the most technical one, such as dismantling the equipment. For these reasons, not only that we take all the precautions to ensure your cargo will get to your destination safely, but we also offer extensive insurance.
If you want to learn more about our coverage, get in touch with our customer service team. They will be more than happy to help you understand our plan and what goes into our insurance for hauling heavy equipment in Louisiana.
Types Of Equipment We Ship in Louisiana
We've been in this industry for many years and had the opportunity to haul different types of equipment. That's how we've learned what plan we need and how to execute it based on the type of equipment we have to ship.
So far, we've shipped equipment such as:
Forklifts
Dump trucks
Engines
Hydraulic equipment
Pile drivers
Track loaders & graders
Large trucks & heavy vehicles
And more!
If you want a company that will ensure your assets are transported safely, reach out to A-1 Auto Transport for a free quote.
Frequently Asked Questions
How much does it cost to ship heavy equipment to Louisiana?

Although it is impossible to provide a perfect response, asking your moving company for a price will offer you a close idea.

The size of your heavy equipment is one factor to take into account, though, when it comes to cost. A wide load is wider than 8.5 feet and weighs more than 46,000 pounds, which significantly increases the cost and complicates the process.

The first thing needed is labor to obtain the actual license. Then there are additional charges if you need an oversized load transported.

Other than that, the distance is undoubtedly a significant consideration, but fuel prices are also important. Based on the fuel price on the market at the time, the per-mile fee can vary significantly.
How long does it take to transport heavy equipment to Louisiana?

It's impossible to give consumers a specific time frame for transporting heavy equipment to Louisiana, just as it wasn't able to do so for the final cost. This is because numerous factors must be considered before a company determines the final cost, even though a quote based on prior deliveries will give you a good idea.

Distance is obviously the first factor to consider because it affects how long equipment arrives at pick-up and drop-off locations that are farther apart. But within this, the traffic and weather also play a role.

Inconvenient traffic will inevitably cause the truck to slow down, extending the delivery period. Every extreme is bad when it comes to the weather. Storms obviously cause delay, while heat makes the engine overheat more easily.

In addition, if your equipment qualifies as an oversized or wide load, the driver will need to use wide highways, which will prolong the delivery time if your destination is far away.
Will my heavy equipment be secure during the hauling process?

While there are some things the customer is accountable for, a reputable shipping firm will ensure that your heavy equipment is secured on the carrier before moving it.

Particularly if your delivery is going to another state, you must have the equipment cleaned by a professional. Removable batteries and other extraneous parts must all be removed. You should lock the wires and empty the fuel tank.

Your shipping company may be of assistance at this point, but you will have to pay extra. The equipment is then loaded into the carrier via a ramp. The loaders fasten it with chains or eyelet straps, giving close care to the main body.

If you've selected enclosed transport, most containers also have chain eyes to attach the ratchet straps. As long as you're careful when selecting the company, you won't have to worry about the equipment getting damaged.
Will my heavy equipment be insured?

Most reputable shipping companies focusing on transporting large pieces of equipment are covered by insurance to prevent potential losses.

Before booking your shipment, you must check insurance coverage with the shipping company to verify your equipment is protected. In this way, your equipment will be protected, giving you peace of mind in case something goes wrong during transportation.

You must be provided with a copy of the shipping company's insurance policy and any details regarding coverage limits, deductibles, and exclusions. Inquire with the shipping company if you have any insurance-related concerns.

Make sure your equipment is in excellent hands and that you are prepared with the essential precautions in case the unexpected occurs.