What's in this article?
Safe And Reliable Kansas Motorcycle Shipping Services By A-1 Auto Transport
Kansas is a state full of beautiful landscapes and farms. Vast farmlands can be seen nearly everywhere, regardless of what route you decide to take. Motorcyclists often travel these paved roads through the state for a little escape from reality. The Central Kansas Loop is one of the routes most traveled by motorcyclists for its 150 miles of solitude.
If you have decided to ship a motorcycle to Kansas, all you have to do is find a motorcycle transport company you feel you can rely on to get the bike there safely. With paying a little attention to ratings and reviews of these motorcycle shipping companies, you can find the right company with ease. Just take your budget into consideration and decide which motorcycle transport services method you prefer.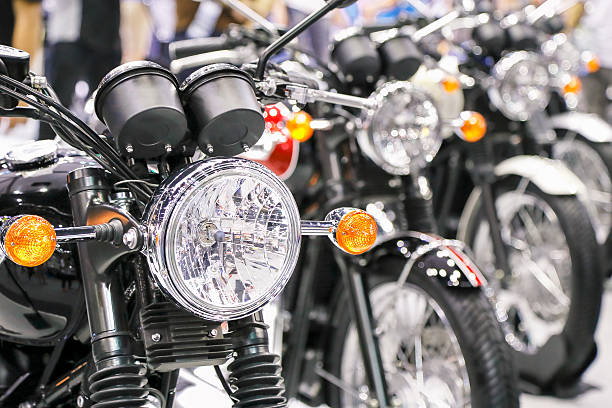 Types of Motorcycle Shipment
There are a variety of different shipping methods one will have to choose from when they have decided to ship a bike to Kansas. Some of them are safer than others, but all of them are great options. Many of the motorcycle transport companies will offer insurance to assure that your motorcycle is well cared for during shipment. Here is what you will have to select from:
Terminal to Terminal
Door to Door
Crated Shipping
Enclosed Shipping
Open Air Shipping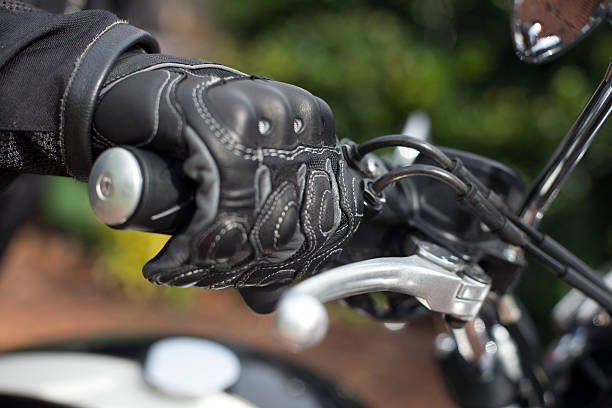 A-1 Auto Transport Ships Worldwide.
Get a Free, No Obligation to Buy, Motorcycle Shipping Quote.
Get my free quote now
or call us to do it for you:
How to Get the Motorcycle Prepared for Shipment
There are standard requirements that must be addressed prior to motorcycle shipment. These are the same for all shipment methods other than crated shipping.
If there is an alarm system on the bike, make sure to disable it.
Check all fluids, the tire pressure, and the battery.
The gas tank should not be above ¼ of a tank.
Inspect the bike for damage prior to shipping. Note any dents or scratches and take pictures for your own reference.
Remove any unnecessary items or anything loose.
Wash the motorcycle and make sure it is clean.
Motorcycle Shippers In Kansas
For those motorcycle enthusiasts who reside in or are traveling through Kansas, the process of shipping a motorcycle can be challenging. Few companies specialize in the secure transport that requires an assigned carrier and careful attention to specification regulations—motorcycle shippers in Kansas being one of them.
Through their online form, Motorcycle shippers Ks provides Colorado Springs, Las Vegas, Fort Lauderdale and all other areas within the Continental United States with reliable transport via air ride trailers. Professionals take strict measures to provide all customers with quality and secure shipping from researching and booking the most suitable route to transporting with side stand support services.
Customers can rest assured that their motorcycles will reach its final destination hassle free and without any hiccups whatsoever for just about all zip codes!
Various Motorcycle Transport Services Available
Motorcycle transport services are becoming increasingly popular given their convenience, affordability, and overall flexibility. Their purpose is two-fold: they can either transport motorcycles to destinations where owners cannot go themselves or provide a cost effective way to transport a motorcycle when the owner does not have access to the time or resources to do it on their own.
Motorcycle transport services typically offer different kinds of carriers designed specifically for safe transportation of motorcycles. Some offer partial container services which are generally more practical for smaller shipments, whereas other companies might provide full-container solutions for more significant loads.
No matter the service used, motorcycle owners seeking transportation should always ensure that the carriers selected for their bike have top safety standards certified by authorities. With all of these great options available, transporting your motorcycle just became much easier!
Motorcycle Shipment Companies in Kansas
Jayhawk Auto Transport
1690 W. 140th
N. Milton, KS 67106
(620) 478-2517
D&H Auto Transport
Wichita, KS
(316) 744-7100
Central Auto Transport Inc.
270 W. 53rd St.
N. Park City, KS 67204
(316) 838-4422
Auto Driveway- Kansas City
7930 State Line Rd. #203
Prairie Village, KS 66208
(913) 381-2125
Useful Links
Kansas Department of Transportation
Frequently Asked Questions
How much does it cost to ship a motorcycle to Kansas?

The same criteria must be taken into account by all shipping firms when calculating cargo costs. The first and most crucial issue is the distance between your pick-up and drop-off sites. Regardless of whether your business charges by the mile, the hour, or a fixed fee, your costs will rise as the distance does.

Another crucial factor, considering the weather and traffic patterns, is how much fuel the vehicle will require while in motion.

You will pay extra during the busiest months since logistics are more difficult. The cost also depends on your motorcycle type since the weight affects the cost. Most states have a 700-pound limit for motorcycles, so anything heavier may require a permit.
How long does it take to transport a motorcycle to Kansas?

Given the multitude of factors that affect long-distance travel, it is impossible to provide a definitive answer. The first is that even if both the pick-up and drop-off locations are in Kansas, the distance between them will lengthen the journey.

Things like the weather can cause delays, so they have a bigger effect than you might realize. Likewise, consider regional holidays. Even though the organization takes these into account, designing a route around them still takes time.

But there are also other factors at work. A delivery deeper inside the state may be quicker than one closer to the receiver due to border inspections, but it requires driving across many states.
Will my motorcycle be secure?

You won't need to be concerned about your motorcycle being secure as long as you pick a reputable business. Simple ratchet straps will fasten the car once your movers have used a ramp to drive it onto the carriage.

You could have to spend extra money if you want more protection and have a more expensive model. However, it is not typically necessary. Choose enclosed transportation if you appreciate the added security. You won't be concerned about the cost rising even if it does.

Even without the car, a capable company secures the vehicle during transit using a range of straps and eyelets.

Just make sure it's prepared properly. It needs to have its tank emptied.
Will my motorcycle be insured?

If you pick a shipping provider wisely, you won't need to be concerned about your things being harmed during delivery. This is a result of the necessity for every professional transport company with DOT approval to have current insurance coverage.

This suggests that the carrier will be accountable for any damage sustained while the products are on the truck as long as you pack them in accordance with the directions—both the client and the carrier value pre-travel inspections.