What's in this article?
Indianapolis Heavy Equipment Shipping Services by A-1 Auto Transport
At A-1 Auto Transport, we've been trusted by Indianapolis companies and organizations to handle heavy haul jobs of all types and sizes. With a fleet of heavy-duty trucks and trailers, expert drivers, and skilled logistics specialists, we can arrange for the transport and shipping of any type of heavy equipment – from forklifts to excavators, dump trucks and more. If you need heavy equipment shipping services in Indianapolis, don't wait. Contact A-1 Auto Transport to get a quote right away.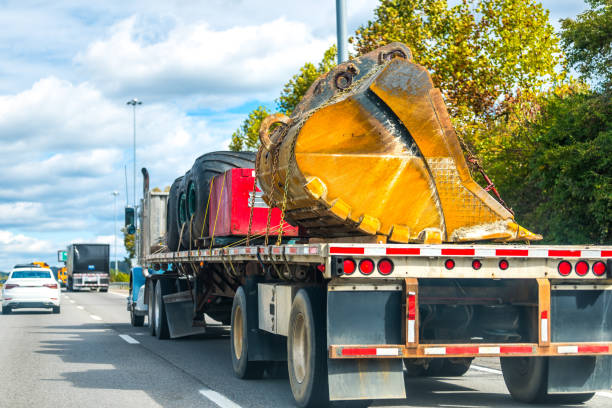 Indianapolis Heavy Equipment Pricing & Time To Ship Examples
| Shipping To/From Indianapolis | Cost | Distance | Estimated Time In Transit |
| --- | --- | --- | --- |
| Indianapolis to Phoenix | $2973 | 1699 miles | 5 - 7 days |
| Indianapolis to Fort Worth | $1629 | 931 miles | 3 - 5 days |
| Indianapolis to Albuquerque | $2245 | 1283 miles | 4 - 6 days |
| Riverside to Indianapolis | $3556 | 2032 miles | 6 - 8 days |
| Orlando to Indianapolis | $1703 | 973 miles | 3 - 5 days |
| Indianapolis to Glendale | $3615 | 2066 miles | 6 - 8 days |
| Indianapolis to Modesto | $3915 | 2237 miles | 6 - 8 days |
| Indianapolis to Salt Lake City | $2697 | 1541 miles | 5 - 7 days |
Insurance For Hauling Heavy Equipment In Indianapolis
All heavy haul companies must carry insurance coverage up to federal limits. However, these limits are often lower than the value of heavy equipment, which can easily be worth hundreds of thousands or even millions of dollars.
For this reason, securing additional insurance to cover your equipment while in transit is always a wise decision. While the risk of damage or loss is low, inadequate insurance could cause severe losses for your organization. We can discuss your insurance options in more detail after you get a quote at A-1 Auto Transport.
Types Of Equipment We Ship In Indianapolis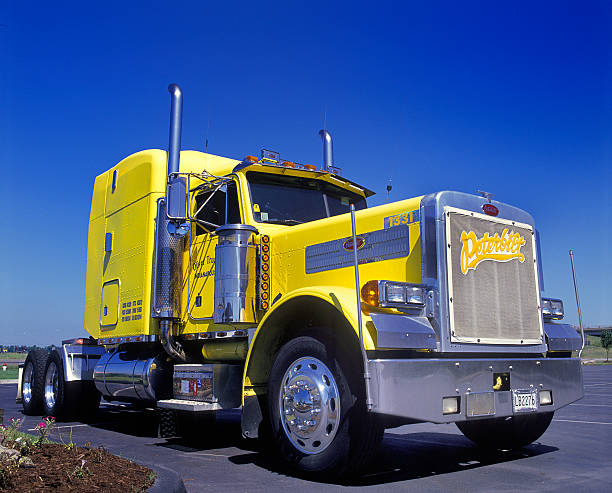 No heavy equipment shipping project in Indiana is beyond our abilities at A-1 Auto Transport. We regularly ship an enormous variety of heavy equipment in Indianapolis and throughout the US. From smaller shipments to oversize loads, we can handle machinery of all types, including:
Excavators
Backhoes
Combine harvesters
Tractors
Forklifts
Skid steers
Dump trucks
Engines
Generators
Hydraulic equipment
Pile Drivers
Heavy diesel trucks
And more. You can trust us to ship your valuable equipment with care, and we offer industry-leading rates and guaranteed delivery times. Contact us online or call now at (888) 230-9116 for more information.
Things to Look Out For When Selecting Indianapolis Heavy Equipment Transport Company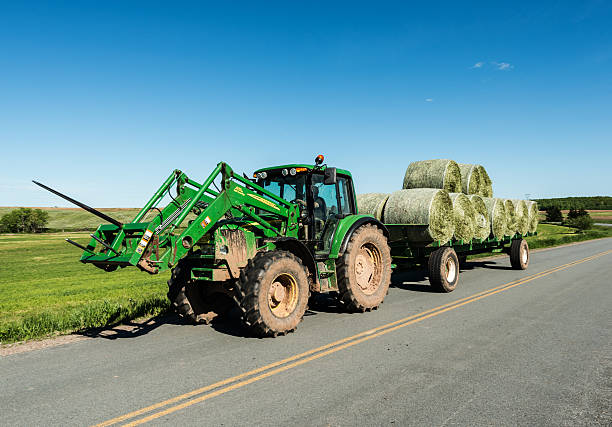 When selecting a heavy equipment transport company in Indianapolis, IN, the best place to start is to research which companies are in the area. You'll want to make sure they have a history of providing reliable services and can handle all sizes of heavy machinery. Check for reviews and customer feedback before making a decision. After narrowing down your selection, call each option and ask for a free estimate by inquiring about their prices, as well as any additional services they offer.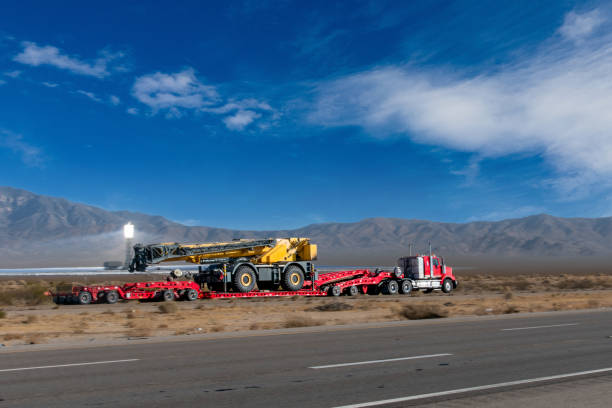 Another important factor to consider is their track record - look up their safety records online, and check if there have been any major accidents or incidences involving the companies in question. Finally, ask yourself whether you feel comfortable with the company's tone of voice when conversing over the phone - this will help you decide which Indianapolis Heavy Equipment Transport Company would be the best fit for you.
Why You Should Choose A-1 Auto Transport for Your Indianapolis Heavy Equipment Hauling Needs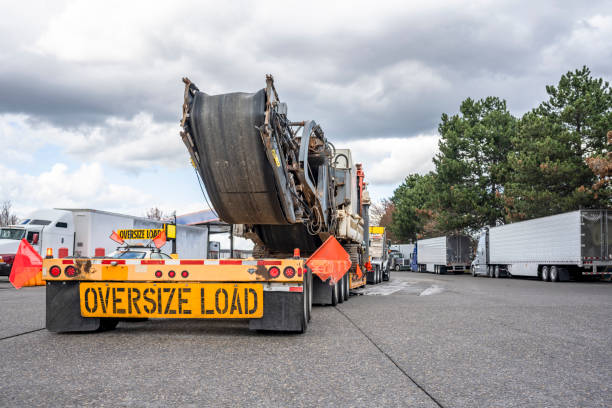 A-1 Auto Transport is of the best choices for Indianapolis heavy equipment hauling needs. They have more than 30 years of experience and a fleet of specialized trailers that are tailored to transport any kind of construction equipment with ease. Their staff of highly trained professionals can ensure the proper handling of your equipment during transit, no matter how heavy and difficult it may be to move.
In addition, they offer competitive rates, flexible scheduling, and customer service that goes above & beyond. All of which make A-1 Auto Transport the right choice for your heavy equipment hauling needs.
Types of Heavy Machinery Shipping Equipment
Open Deck Trailers: Open deck trailers are the most common way to transport heavy equipment. They offer a large carrying capacity, which makes them ideal for transporting bulky items like construction machinery and industrial machines. You'll also find that they are suitable for both short- and long-distance hauling needs. These trailers come in various sizes and can be loaded with cranes, forklifts, and other large items.
Drop Deck Trailers: Drop deck trailers are the go-to option when it comes to transporting heavy machinery that is too tall for open deck trailers. Like open deck trailers, they come in various sizes and can be used to transport equipment that is either too tall or too wide. They are also suitable for long-distance hauling needs and have a large carrying capacity.
Lowboy Trailers: Lowboy trailers are designed to carry heavy loads at lower heights, usually around four feet or less. This makes them great for transporting items such as bulldozers, excavators, and other types of construction machinery. Lowboy trailers also offer a wider loading area than open deck or drop deck trailers, which makes them ideal for hauling multiple items at once.
Specialized Trailers: Specialized trailers are designed to safely transport extremely heavy loads that cannot fit on standard flatbeds or lowboy trailers. These trailers are usually custom-made to fit the specific size and weight of your load. Some specialized trailers include extendable flatbeds, multi-axle lowboys, and double-drop decks.
Enclosed Trailers: Enclosed trailers offer protection from the elements while you transport your heavy equipment. They also provide a more secure way to transport your load and help protect it from theft. You'll find enclosed trailers available in both standard and custom sizes, so you can choose one that is appropriate for the size