What's in this article?
Safe And Reliable Indiana Motorcycle Shipping Services By A-1 Auto Transport
Indiana has many long roads that go through farming communities as found up north and Hillier forested areas down south. There is a variety of different landscapes to see and riding through them on a bike is the most ideal way. If moving to Indiana, consider having your motorcycle shipped with you.
Motorcycle shipment is simple when you can rely on the motorcycle shipping company that will be transporting your bike for you. A company with good reviews and ratings is more likely to be dependable for motorcycle shipment than one with poor ratings and reviews. Don't just select a company for its low rates or location. Make sure that it is one you feel comfortable with.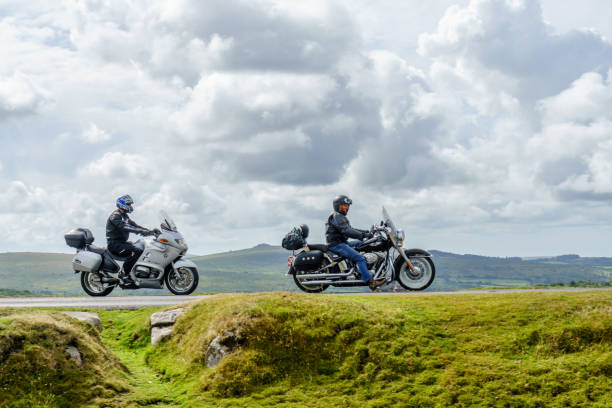 What Is Required for Motorcycle Shipment?
The requirements for motorcycle shipment aren't difficult to fulfill. There isn't too much one must do to prepare the bike for shipment, unless you have chosen crated shipping. Crate shipping will require that all fluids be drained from the motorcycle and the battery must be disconnected. People tend to select this method of shipment due to its ability to keep the bike safe. Other than that, the requirements for all other shipping methods are standard.
All fluids must be checked, as well as the tires' air pressure.
The motorcycle mustn't have any loose items attached or anything unnecessary on it.
Make sure there is ¼ tank of gas.
Wash the bike and make sure that there isn't any dirt or debris on it.
Check for damage. Be sure to note any scratches, dents, etc. Take pictures. This will help you to notice if any further damage to the bike was done during shipping after it reaches its destination point.
If there is an alarm system, make sure that it is disabled.
As long as you make sure that all of this is done prior to shipment and that a reliable shipping company was hired for the service, all should go over smoothly and your bike will arrive in the great state of Indiana safe and sound.
A-1 Auto Transport Ships Worldwide.
Get a Free, No Obligation to Buy, Motorcycle Shipping Quote.
Get my free quote now
or call us to do it for you: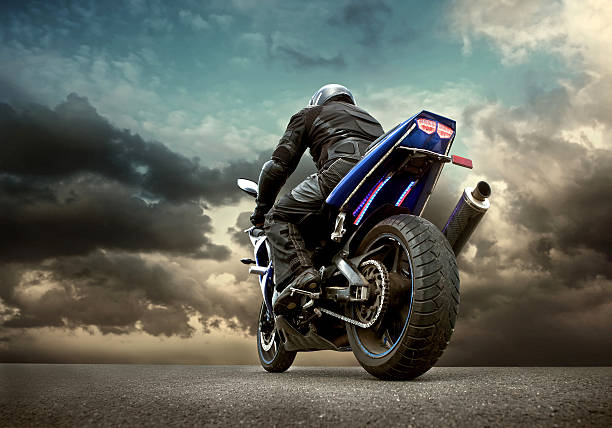 Indiana Motorcycle Shippers
Indiana Motorcycle Shippers specializes in providing motorcycle transport services throughout the continental United States. As motorcycle enthusiasts ourselves, we understand the safety and security demanded when transporting one's treasured vehicle. We provide free quotes and affordable motorcycle shipping options tailored to meet your unique shipping needs.
All you have to do is enter your zip codes and the final destination as well any personal belongings you may want shipped with your motorcycle in an online form or give us a call - it's that easy! With extensive experience servicing Colorado Springs and across the US, Indiana Motorcycle Shippers is the ideal partner for all of your motorcycle transport needs.
Motorcycle Shipment Companies to Consider in Indiana
Why Motorcycle Transport Services
Motorcycles are an extremely convenient and affordable form of transportation so it makes sense that motorcycle transport services have become a popular option. These companies provide safe, secure transportation for your treasured bike to virtually any location in the world. Many of these firms offer competitive, door-to-door pricing and multiple packaging options tailored to meet your transport needs.
Accommodating both single and multiple unit shipments, they even take extra measures such as shrink wrapping your bikes for additional protection. Their expert team carefully inspects the motorcycles before loading and during delivery, so you can sleep assured knowing your ride is in qualified hands.
With such flexible shipping options and attentive customer support service, motorcycle transport services offer a great solution for anyone who still wants to enjoy their bike even if it happens to be thousands of miles away from its home base!
Great American Auto Transport
Warren Indianapolis, IN
(317) 286-2127
CLR Auto Transport
8350 Whitcomb St.
Merrillville, IN 46410
(219) 795-1040
Interstate Auto Transport Inc.
10544 Indiana 39
La Porte, IN 46530
(219) 326-1000
Riviera Auto Transport
7518 Goshen Rd.
Fort Wayne, IN 46818
(260) 489-9895
Useful Links
Indiana Department of Transportation
Popular Destinations:
Frequently Asked Questions
How much does it cost to ship a motorcycle to Indiana?

In the end, it depends on the specifics of your order. Your shipping provider must be aware of your motorcycle's exact dimensions and weight up front. You can be charged more if your car weighs more than the standard threshold of 700 pounds.

It is obvious that distance has a considerable impact as well. The delivery price will increase if the locations for pick-up and delivery are farther apart. Contacting you will be more difficult if your facilities are spread out in a distant place.

The mode of transportation you select greatly impacts what you're willing to leave out. Travel in an open vehicle is much less expensive than transport in an enclosed vehicle, and the latter requires investing in additional security and parking your motorcycle inside.

Additionally, door-to-door and terminal-to-terminal delivery are both common options. The former indicates that the shipping company will come immediately to your home, while the latter requires you to ride your motorcycle to the terminal. It is now more affordable even though it is less convenient. Even if you live far from the terminal, the cost of fuel will still be added to the total.
How long does it take to transport a motorcycle to Indiana?

It is impossible to obtain an exact number in this case. Although these figures only relate to cross-country deliveries, the national average for an open carrier is $940, and the average for an enclosed carrier is $1,300. Consequently, they only apply to people who live outside of Indiana.

When you request a quote, your provider will ask you for specifics regarding your delivery in order to provide you with an exact estimate.

Usually, a business must consider many criteria before delivering your motorcycle. The weather, which might appear insignificant, impacts logistics significantly. Storms inevitably cause delays, and high temperatures force engines to overheat.

If your business used a large carrier, it might be less expensive, but the delivery would take longer because you would have to wait for your turn in accordance with the driver's schedule.

To find out when your order will arrive, you can follow it using the GPS system at A1 Auto Transport.
Will my motorcycle be secure?

You don't need to worry as long as your motorcycle being secure and you have a dependable firm. Just keep in mind that it's always preferable to be cautious and conduct thorough research before making a decision.

First, each state's official website has a list of all the licensed businesses that are registered there. Making a list of potential hazards is the next step, and prices are a crucial component.

The problem is clear if it is too high. If it's too low, though, it's terrible. This is so that they may realize what they're missing out on if their prices are much below what the market would bear.

Several potential causes range from failing to take the proper safety procedures when loading the motorcycle to a licensing issue.

Reviewing reviews should be done next. Going on independent websites is preferable, whether they are forums or social media platforms like Reddit and Facebook.
Will my motorcycle be insured?

If you pick a shipping provider properly, you won't have to worry about your things being damaged during delivery. This is because it's necessary for any professional transport business with DOT clearance to have up-to-date insurance coverage.

This implies that the carrier will be liable for any damage that occurs while the products are on the truck as long as you pack them in accordance with the instructions—both the client and the carrier value the pre-travel examination.