What's in this article?
Safe And Reliable Indiana Motorcycle Shipping Services By A-1 Auto Transport
Indiana has many long roads that go through farming communities as found up north and Hillier forested areas down south. There is a variety of different landscapes to see and riding through them on a bike is the most ideal way. If moving to Indiana, consider having your motorcycle shipped with you.
Motorcycle shipment is simple when you can rely on the motorcycle shipping company that will be transporting your bike for you. A company with good reviews and ratings is more likely to be dependable for motorcycle shipment than one with poor ratings and reviews. Don't just select a company for its low rates or location. Make sure that it is one you feel comfortable with.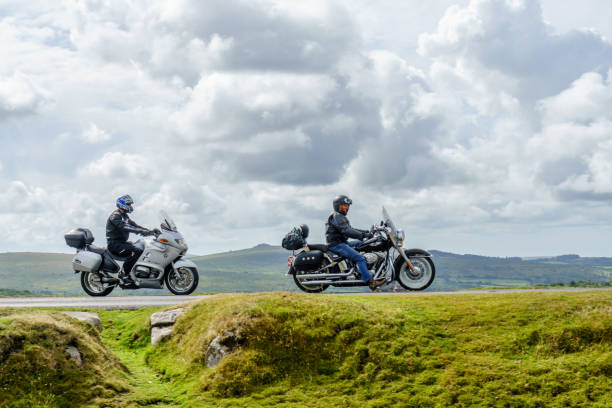 What Is Required for Motorcycle Shipment?
The requirements for motorcycle shipment aren't difficult to fulfill. There isn't too much one must do to prepare the bike for shipment, unless you have chosen crated shipping. Crate shipping will require that all fluids be drained from the motorcycle and the battery must be disconnected. People tend to select this method of shipment due to its ability to keep the bike safe. Other than that, the requirements for all other shipping methods are standard.
All fluids must be checked, as well as the tires' air pressure.
The motorcycle mustn't have any loose items attached or anything unnecessary on it.
Make sure there is ¼ tank of gas.
Wash the bike and make sure that there isn't any dirt or debris on it.
Check for damage. Be sure to note any scratches, dents, etc. Take pictures. This will help you to notice if any further damage to the bike was done during shipping after it reaches its destination point.
If there is an alarm system, make sure that it is disabled.
As long as you make sure that all of this is done prior to shipment and that a reliable shipping company was hired for the service, all should go over smoothly and your bike will arrive in the great state of Indiana safe and sound.
A-1 Auto Transport Ships Worldwide.
Get a Free, No Obligation to Buy, Motorcycle Shipping Quote.
Get my free quote now
or call us to do it for you: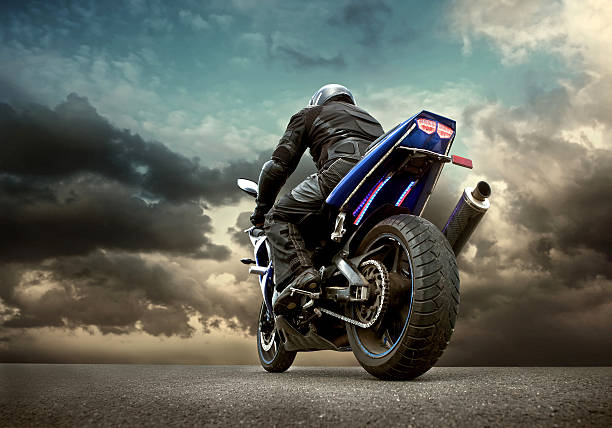 Indiana Motorcycle Shippers
Indiana Motorcycle Shippers specializes in providing motorcycle transport services throughout the continental United States. As motorcycle enthusiasts ourselves, we understand the safety and security demanded when transporting one's treasured vehicle. We provide free quotes and affordable motorcycle shipping options tailored to meet your unique shipping needs.
All you have to do is enter your zip codes and the final destination as well any personal belongings you may want shipped with your motorcycle in an online form or give us a call - it's that easy! With extensive experience servicing Colorado Springs and across the US, Indiana Motorcycle Shippers is the ideal partner for all of your motorcycle transport needs.
Motorcycle Shipment Companies to Consider in Indiana
Why Motorcycle Transport Services
Motorcycles are an extremely convenient and affordable form of transportation so it makes sense that motorcycle transport services have become a popular option. These companies provide safe, secure transportation for your treasured bike to virtually any location in the world. Many of these firms offer competitive, door-to-door pricing and multiple packaging options tailored to meet your transport needs.
Accommodating both single and multiple unit shipments, they even take extra measures such as shrink wrapping your bikes for additional protection. Their expert team carefully inspects the motorcycles before loading and during delivery, so you can sleep assured knowing your ride is in qualified hands.
With such flexible shipping options and attentive customer support service, motorcycle transport services offer a great solution for anyone who still wants to enjoy their bike even if it happens to be thousands of miles away from its home base!
Great American Auto Transport
Warren Indianapolis, IN
(317) 286-2127
CLR Auto Transport
8350 Whitcomb St.
Merrillville, IN 46410
(219) 795-1040
Interstate Auto Transport Inc.
10544 Indiana 39
La Porte, IN 46530
(219) 326-1000
Riviera Auto Transport
7518 Goshen Rd.
Fort Wayne, IN 46818
(260) 489-9895
Useful Links
Indiana Department of Transportation
Popular Destinations: