What's in this article?
Indiana Heavy Equipment Shipping Services by A-1 Auto Transport
A-1 Auto Transport isn't just a pro when it comes to shipping vehicles! We are here to support you with pristine heavy equipment shipping and hauling services in Indiana and we can deliver as far as Lake Michigan and across Ohio river!
Everything you need to get this job done right, we can provide. Get a free quote from us now, and let's see how we can help.
Indiana Heavy Equipment Pricing & Time To Ship Examples
| Shipping To/From Indiana | Cost | Distance | Estimated Time In Transit |
| --- | --- | --- | --- |
| Indiana to Worcester | $1286 | 735 miles | 3 - 5 days |
| Indiana to Tacoma | $3932 | 2247 miles | 6 - 8 days |
| Indiana to Scottsdale | $3019 | 1725 miles | 5 - 7 days |
| Indiana to Fort Wayne | $166 | 95 miles | 2 - 3 days |
| Lincoln to Indiana | $1172 | 670 miles | 3 - 5 days |
| Newark to Indiana | $1277 | 730 miles | 3 - 5 days |
| Virginia Beach to Indiana | $1328 | 759 miles | 3 - 5 days |
| Detroit to Indiana | $1459 | 834 miles | 3 - 5 days |
Insurance For Hauling Heavy Equipment In Indiana
One of the most important factors to consider when looking for professional haulers and movers for your oversize loads is insurance. While it is mandatory at a federal level, companies can offer different layers of protection, so it's important to check insurance options before you sign the contract.
A-1 Auto Transport has been around for more than a decade would be happy to offer you more information about our great insurance options. We understand that you need to feel protected at this type, as heavy equipment is expensive and having it out of commission even temporarily is not ideal.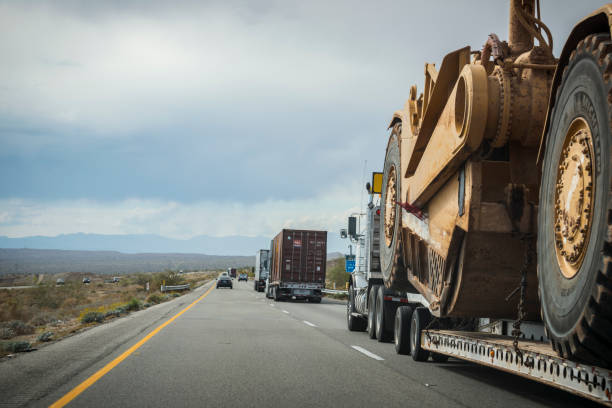 Types Of Equipment We Ship
We at A-1 Auto Transport have experience in almost every corner of the shipping industry. When it comes to heavy equipment shipping, we've handled every from:
Backhoes and excavators
To bulldozers
Forklifts
Engines
Pile drivers
Trenchers & scrapers
Engineering & agricultural equipment
And more!
Heavy equipment shipping and hauling is not a one-size-fits-all solution. It's important to take into account all the specific characteristics of the piece of equipment in question and ensure it is properly handled, secured on the truck, and transported to its desired destination.
A-1 Auto Transport will be with you every step of the way and provide your extensive knowledge to help you make the right decision. Let us support your Indiana business and assist you in transporting your heavy equipment safely!
Reach out to our team now to find out more about our Indiana services and how we can help you.
Indiana Heavy Equipment Transport Services by A-1 Auto Transport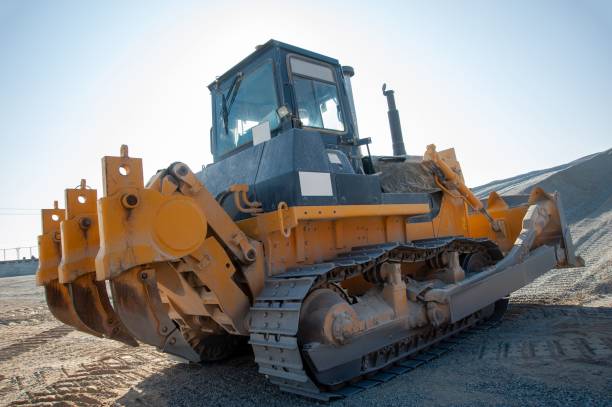 A-1 Auto Transport's has been providing shipping construction and industrial equipment transport services for years. Our experienced drivers are well trained in handling heavy haul trucking of any commercial or construction machine from small construction equipment to large industrial machinery. We can arrange multiple means of transport like flatbed trailers, rollback carriers, special lowboy trailers and more.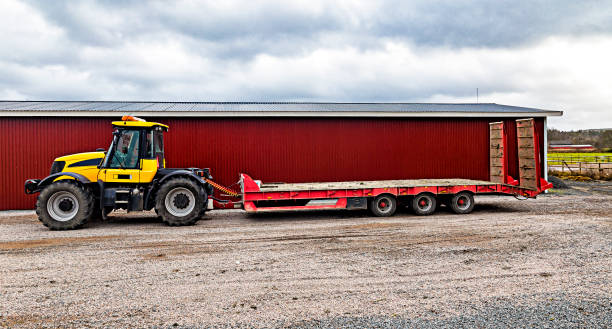 With our cross country network of interstate highways crisscrossing the state, we make sure our heavy haulers provide your shipment on time and with minimal fuss. We also provide free estimates so you can get an idea of how much the heavy equipment transport job done would cost you. We understand that different equipment require different kinds of heavy hauling flatbeds and specialized trucks; so if you're ever looking for a heavy duty towing company, give us a call and let us take care of it all!
How to Prepare Your Heavy Construction Equipment for Shipping
Moving heavy construction equipment can be a demanding job. But with the right preparation you can move it safely and securely. A-1 Auto Transport has been helping customers ship their heavy machinery for over a decade. We also give you free estimate based on the transportation requirements of your job and help you coordinate an effective move with our well maintained shipping equipment.
From putting together shipments for transit across the eight interstate highways, cross Indiana to loading oversized items onto custom shipping containers. A-1 Auto Transport has the experience to navigate any construction or industrial trucking projects. Contact us today for more information and free transport estimates on our Indiana-based heavy transport services!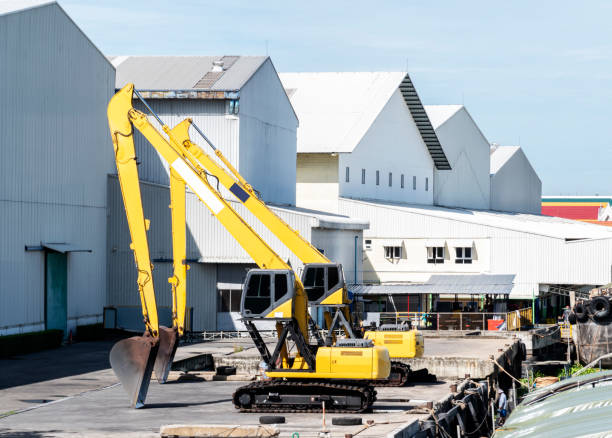 Frequently Asked Questions
How much does it cost to ship heavy equipment to Indiana?

As there are so many factors to take into account before responding to you, a corporation can't provide you with a precise number. Therefore, it's advisable to request a quote. Given that you'll actually provide some information regarding your delivery, it will provide a close estimate.

Naturally, distance is the most important element. The longer the driver takes to deliver your heavy machinery, the higher it is. Fuel prices increase as a result, increasing the cost.

Additionally taken into account is the fuel market price, which might differ from state to state and occasionally even be greater than typical. This explains why the price per mile fluctuates throughout the year. Avoiding months with holidays like Christmas is also advised.

Because excessive loads necessitate permits and additional fees, the dimensions of the equipment are particularly important.
How long does it take to transport heavy equipment to Indiana?

Because there are many things to consider, a shipping company cannot respond immediately. Nevertheless, if you request a quote, you can obtain an estimate; nevertheless, there are a few considerations.

Your pick-up and drop-off locations will affect the time to start. Terminal-to-terminal shipping instead of door-to-door shipping is a common strategy to reduce delivery time but remember that you'll still need to pick it up. Furthermore, a flatbed trailer must be rented separately if it carries heavy equipment.

The weight of your equipment also affects the time. Although it might seem unrelated, heavier loads are moved more slowly. Additionally, the driver must exercise caution if it weighs over 46,000 pounds or is wider than 8.5 feet.

If your destination is farther away, the carrier will take even longer to get there because even the route he can take depends on the width.
Will my heavy equipment be secure during the hauling process?

You won't need to worry because any reputable shipping firm guarantees your equipment is securely fastened before transport.

Simple tasks like comprehensive equipment cleaning and the removal of any excess components comprise the first stage. If present, the fuel tank should be only 1/4 full, and any batteries or wires should be unplugged and secured.

Depending on the weight of the equipment, a ramp is placed up against a flatbed trailer or whichever carrier the business chooses so that it may be pushed on.

The main body must be fastened with chains or strong ratchet straps to ensure that nothing moves during the travel. Most containers also include chain eyes on the sides to facilitate the procedure.
Will my heavy equipment be insured?

Most professional shipping services specializing in transferring large pieces of equipment have insurance that protects them against potential losses.

Before scheduling your shipment, you must review insurance coverage with the shipping provider to protect your equipment. Your equipment will be safeguarded in this way, giving you peace of mind in the event that something goes wrong while being transported.

You should be given a copy of the shipping company's insurance policy and any coverage limits, deductibles, and exclusions information. Ask the shipping firm if you have any queries or worries about insurance coverage.

Make sure your equipment is in excellent hands and that you are prepared with the essential safeguards in case the unexpected occurs.