What's in this article?
Searching for heavy equipment hauling and shipping services in Illinois? A-1 Auto Transport is ready to step in and provide you with access to some of the best shipping services in the entire industry!
Contact the A-1 Auto Transport team right now to get a free quote and find out more about our shipping services.
Illinois Heavy Equipment Pricing & Time To Ship Examples
| Shipping To/From Illinois | Cost | Distance | Estimated Time In Transit |
| --- | --- | --- | --- |
| Illinois to Jacksonville | $1995 | 1140 miles | 4 - 6 days |
| Illinois to Fort Worth | $1575 | 900 miles | 3 - 5 days |
| Illinois to Albuquerque | $1998 | 1142 miles | 4 - 6 days |
| Illinois to Toledo | $719 | 411 miles | 3 - 5 days |
| Nashville to Illinois | $625 | 357 miles | 3 - 5 days |
| Raleigh to Illinois | $1650 | 943 miles | 3 - 5 days |
| Aurora to Illinois | $754 | 432 miles | 3 - 5 days |
| New Orleans to Illinois | $1664 | 951 miles | 3 - 5 days |
Insurance For Hauling Heavy Equipment In Illinois
A-1 Auto Transport is a very recognizable name in the industry, and we're proud to call ourselves leaders in the game. We've built this solid reputation by placing a heavy focus on the safety of everything we ship, no matter its size or value. When it comes to heavy equipment, we understand that the stakes are high.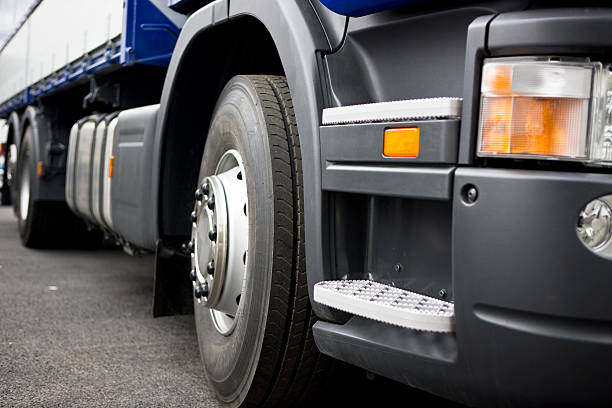 Any damages it could potentially suffer mid-transport can end up disrupting your business processes, so A-1 Auto Transport takes the necessary steps to make sure that doesn't happen.
We are fully insured and the team is trained to handle the particularities of your heavy equipment successfully!
Types Of Equipment We Ship
Heavy equipment can mean a lot of different things, so you may be wondering if A-1 Auto Transport can rise to the occasion and help you transport yours.
Here's a small preview of the types of equipment we've dealt with before:
Tractors, combines & farm equipment
Industrial equipment
Dump trucks
Hydraulic equipment
Track loaders & graders
Large trucks & heavy vehicles
Engineering & agricultural equipment
And more!
Available Methods for Shipping Heavy Equipment
When it comes to shipping heavy equipment, you have several options at your disposal. At Arlington Heights based A-1 Auto Transport, door-to-door services are available for items that won't fit into a shipping container, including oversize loads.
Our extensive fleet and over a decade of experience allows us to specialize in door-to door equipment shipments that cover local and Illinois highways along with regional terminal transport.
For those looking for port-to-port or terminal-to-terminal services we make use of the most reliable and cost effective step deck trailers. Whether it's building supplies or selling equipment in Chicago IL, A-1 Auto Transport is your go to source for great results.
Factors to Consider When Choosing Illinois Heavy Equipment Shipping Company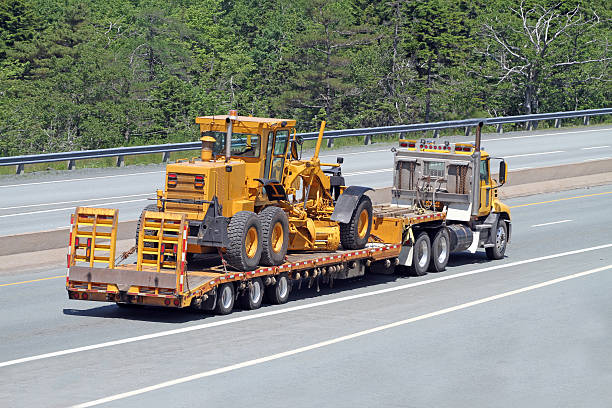 When it comes to shipping heavy equipment in Illinois, there are several factors to consider when choosing the right Illinois heavy equipment transport company. It is important for customers to research which heavy equipment companies have the most experience transporting construction equipment and heavy machinery, as well as which companies can offer reliable heavy equipment hauling services at the most competitive rates.
Shipping heavy equipment requires precision in detailing the size and weight of the item, along with selecting local or international shipping options. Customers should ensure they select a reliable company that can ensure safe delivery of their heavy equipment shipment.
Heavy Equipment Shipment Requirements
If you're looking to ship heavy equipment in Illinois, look no further than a heavy equipment transport company. Their heavy machinery hauling services are second to none and are perfect for your heavy equipment shipping needs.
Whether you're moving construction equipment or transporting heavy machinery, a heavy equipment hauling company will provide the safest and most efficient way of getting your shipment where it needs to be.
With their professional team of experts and shipping equipment available at all times, you can rest assured that your heavy equipment shipment requirements will be handled quickly and with first-rate service.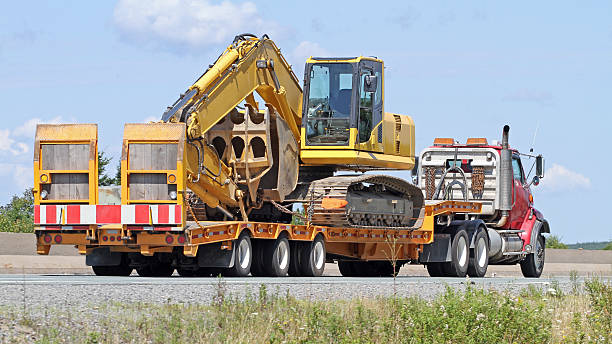 Tips on Heavy Equipment Transport Services in Illinois
Heavy equipment transport services in Illinois are increasingly becoming a reliable means of shipping heavy equipment and other items such as building materials and shipping containers.
To ensure that your heavy components or heavy hauling needs are met on time and safely, users must utilize heavy haul trucking companies with flatbed trailers or heavy-duty equipment that's specifically designed for heavy equipment transport services in Illinois.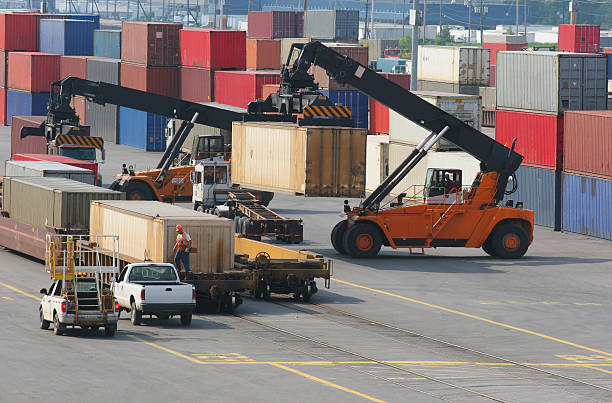 In addition to having the right heavy hauling truckers, you'll also need an experienced driver who has extensive experience managing the difficult logistics involved in transporting these large objects. By working with a company that specializes in heavy haul trucking, customers can rest assured knowing their heavy equipment shipment will be delivered efficiently and safely.
A-1 Auto Transport has extensive experience in shipping a variety of heavy equipment types and plans the transports based on the particularities of your equipment, by taking into account its size, weight, shape, and more.
If you're still not sure how A-1 Auto Transport can support your Illinois business with its shipping needs, reach out to us directly for a chat, and ask for a free quote.
Frequently Asked Questions
How much does it cost to ship heavy equipment to Illinois?

Since there are so many factors to take into account before responding to you, a corporation can't provide you a precise amount. As a result, getting a quote is ideal. It will give a close estimate as you provide information regarding your delivery.

Naturally, distance is the main consideration. Your heavy equipment must be transported by the driver for a longer distance the higher it is. Because of this, fuel prices increase.

Fuel market prices are also taken into account because they can differ from state to state and occasionally even be greater than typical. This explains why different seasons of the year have greater per-mile costs. Additionally, months with national holidays like Christmas should be avoided.

The size of the equipment is important since large loads call for permits and additional fees.
How long does it take to transport heavy equipment to Illinois?

Due to the numerous aspects, it must take into account, a shipping firm cannot respond immediately. But if you request a quote, you can receive an estimate; just keep these points in mind.

For one, the time varies on your pick-up and drop-off locations. Selecting door-to-door shipping over terminal-to-terminal shipping is a typical strategy to reduce delivery time, but keep in mind that you'll still need to go pick it up. Additionally, a flatbed trailer must be rented separately for heavy equipment.

The time also depends on your equipment's weight. It might seem irrelevant, yet bigger loads are conveyed slowly. And if it's over 46,000 pounds or more than 8.5 feet broad, the driver must be careful.

Even the path he's able to take relies on the breadth, so if your destination is farther away, the carrier will take even longer to reach you.
Will my heavy equipment be secure during the hauling process?

It would help if you didn't worry because any reputable shipping firm will ensure your equipment is securely fastened before transit.

The first stage is simple actions like thoroughly cleaning the apparatus and removing excess parts. After that, any batteries or wires should be disconnected and secured, and the fuel tank, if it has one, should be only 1/4 full.

For the equipment to be pushed onto a flatbed trailer or the company's chosen carrier, a ramp is placed against the vehicle.

The main body must be fastened with chains or strong ratchet straps to guarantee that nothing moves during the trip. For added convenience, most containers also include chain eyes on the sides.
Will my heavy equipment be insured?

The majority of trustworthy shipping companies will have insurance protection to prevent any losses or damages that may occur during the shipment of heavy gear. 

However, the particulars of the insurance coverage may alter based on the shipping firm and the type of equipment being delivered.

Basic insurance protection may be included in the usual services supplied by some shipping companies. However, more complete coverage may be available for an additional cost. In reality, additional limits exist on what insurance a corporation must have while carrying heavy equipment.

To make sure you understand what is covered and what is not, it is necessary to carefully check the insurance policy and ask any questions you may have.