What's in this article?
Safe And Reliable Idaho Motorcycle Shipping Services By A-1 Auto Transport
To travel the long docile roads of Idaho can be quite enjoyable for motorcyclists. There is a lot of untouched terrain with maintained roads cutting right through. If you would like to enjoy the open roads of Idaho, consider motorcycle shipment.
Motorcycle shipment to Idaho can be done with the help of a reliable shipping company. Take advantage of great shipping methods, guaranteed to keep the bike safe. Crated shipping is a popular choice due to the safety benefits, as well as the lower price tag. However, the requirements for shipment with this method are different than the other shipping methods offered.
Crated shipping requires that the vehicle is free of all fluids. The battery must also be disconnected. The bike is then placed atop a wooden pallet and put inside of a container.
Requirements for Shipping a Motorcycle
In order to have your motorcycle shipped to Idaho, make sure that all requirements are addressed. The motorcycle must be prepared properly or shipment won't be allowed to occur until the issues are corrected.
Clean it. Make sure there is no dirt on the bike.
Remove any loose or unnecessary items from the bike.
Check the gas tank and make sure that it isn't above a ¼ of a tank.
Check all other fluids.
Take photos and inspect the bike for damage before shipment occurs. Keep documentation and proof for yourself just in case.
Check the battery and the tires.
If the motorcycle has an alarm, please make sure that it is disconnected.
A-1 Auto Transport Ships Worldwide.
Get a Free, No Obligation to Buy, Motorcycle Shipping Quote.
Get my free quote now
or call us to do it for you:
Methods to Consider When Choosing Idaho Motorcycle Shipping Company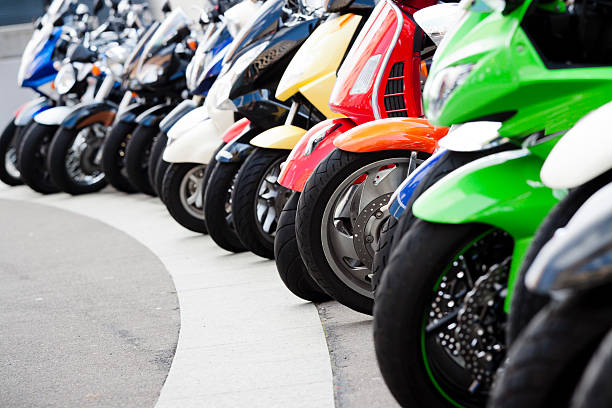 Whether you're shipping a motorcycle to or from Idaho, it's important to take some time and consider your options for motorcycle shippers. The best way to make sure your bike safely arrives at its destination is by finding the right company with the right services. There are four main methods of motorcycle transport worth considering:
Door-to-Door
With door-to-door shipping, riders can have their motorcycle picked up and dropped off wherever they like for the most convenient service.
Terminal-to-Terminal
Terminal-to-terminal service requires the biker to deliver the vehicle and retrieve it themselves at pickup and drop-off locations determined by the carrier. This service typically comes with lower rates than door-to-door.
Enclosed Carrier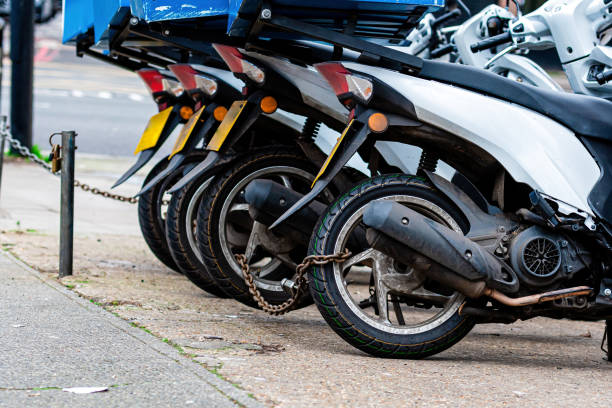 Enclosed carriers provide additional protection from the elements in case of bad weather during longer trips as well as from theft; however it comes at an additional cost above standard types of transport.
Crated
Crated shipping is ideal for bikes in need of repair, since customers won't be able to ride them but will instead have them shipped in an enclosed crate.
To find a great Idaho Motorcycle Shipping Company offering all these services, fill out an online form or get an instant quote to compare leading companies across the advanced network and get the best price on shipping your ride today!
You can also call us at A-1 Auto Transport or request a free quote online - we're here to help your Idaho motorcycle arrive safely with our comprehensive selection of transport services!
Factors to Consider When Choosing Idaho Motorcycle Shipping Company
When it comes to selecting an Idaho motorcycle shipping company, there are numerous factors you must consider.
The Shipping Rate
The shipping rate or cost for the service is essential; research various companies and compare their rates online or request an instantaneous quote. Online forms offering a free quotation of your shipment is highly recommended to avoid the tediousness of gathering quotes from various companies.
Advanced Network
Check out each motorcycle shipper's advanced network and their operating locations; make sure they can transport your motorcycle safely to its destination in Idaho Falls or any other part of the country such as Fort Lauderdale, Florida or Colorado.
Customer Reviews
Check out customer reviews to know if other riders have been satisfied with a particular company's services.
Timely Delivery
Keep an eye on timely delivery and top-notch customer service; look at how up-to-date their trucks are when transporting across the country to ensure riders' peace of mind.
Available Services
Contact the company for special requests or customized transport solutions for your bike; some customers may want door-to-door deliveries, packages buffing and storing capabilities in New York (NY) or long trips abroad.
Assurance Policies
Firms offering assurance policies and best price options should be monitored closely so that customers can rest assured knowing they have hired a reliable motorcycle transport service provider within their budget range.
Idaho Motorcycle Shipping Companies
GT Auto Transport Inc.
2422 12th Ave. Rd.
PMB 232
(866) 727-4530
Coast to Coast Auto Transport
2440 N. Locust Grove Rd.
Kuna, ID 83634
(208) 922-9297
D&J Auto Transport
1433 E. Commercial Ave.
Meridian, ID 83642
(208) 895-0967
Kerr Auto Transport
1013 W. 400
S Heyburn, ID 83336
(208) 678-1684
Popular Destinations:
Auburn
Bedford
Beech Grove
Cedar Lake
Danville
Decatur
Greensburg
Greenwood
La Porte
New Castle
St. John
Vincennes
Warsaw
Frequently Asked Questions
How much does it cost to ship a motorcycle to Idaho?

The specifics of your order will decide this in the end. Your shipping company must get your motorcycle's precise measurements and weight at the beginning of the shipment process. You will be charged extra if your car is heavier than the standard limit of 700 pounds.

It is obvious that distance has a considerable impact as well. Your pick-up and drop-off locations must be within a certain distance of one another. Otherwise, the delivery cost may increase. This is valid if either of your locations is located in a remote area because it will be harder for the company to contact you.

The mode of transportation you pick greatly determines what you're willing to leave out. The cost of transportation by open vehicle is much lower than that of an enclosed vehicle, and the latter includes purchasing additional insurance and parking your motorcycle inside.

Deliveries from terminal to terminal and door to door are additional common options. The former means the shipping company will come immediately to your home, while the latter needs you to ride your motorcycle to the dock. It is now less expensive but less practical. Furthermore, even if you live far from the terminal, the cost of fuel will be added to the total.
How long does it take to transport a motorcycle to Idaho?

Given the wide range of elements that influence long-distance travel, it is impossible to give a clear response. Even if the pick-up and drop-off sites are both in Idaho, the overall distance will increase.

The weather, for example, can have a bigger effect than you might think because of the possibility of delays. Consider regional holidays while planning. The organization does consider issues, but it still takes time to create a route around them.

The situation is complicated, though. Depending on how close the delivery is, yet necessitates driving on the highway due to border inspections, a delivery further inside the state may be quicker than one closer. Any business you employ will provide you with an estimate.
Will my motorcycle be secure?

If you have a trustworthy company, you don't need to be concerned about your motorcycle being secure. But remember that it's always better to be safe than sorry, so do your research before you decide.

First, each state's official website will provide a list of registered businesses operating within it. The next step is to compile a list of potential hazards, and prices are an essential factor.

If it's too high, there's obviously a problem; however, if it's too low, it's worse. This is because a company is missing out if it charges significantly less than the going rate in the market.

Anything from failing to take the proper safety procedures when loading the motorcycle to a licensing issue could be the cause.

After that, you ought to read reviews. It's important to visit independent websites, whether they are forums or social media platforms like Reddit and Facebook.
Will my motorcycle be insured?

If you choose a shipping company wisely, you won't need to worry about your items becoming damaged during delivery. This is because any DOT-recognized professional transport company must continually have its insurance status verified.

Taking pictures is also encouraged because the pre-trip inspection is crucial for supporting your legal case if something is lost or damaged while traveling.

If not, things get tricky because there could not be any supporting data. At the absolute least, the movers will be there with an inventory list for you.