What's in this article?
Florida Heavy Equipment Transport Services by A-1 Auto Transport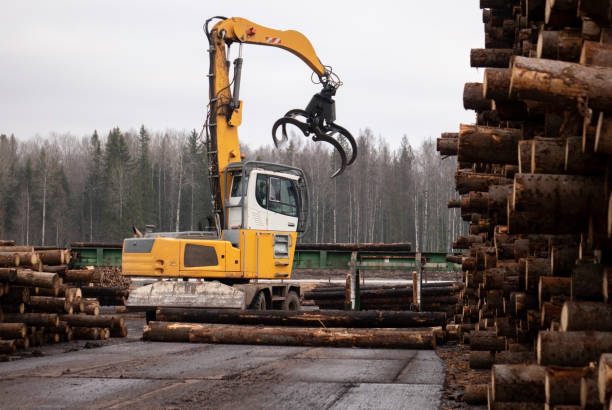 Are you in need of high-quality shipping and hauling services in Florida? A-1 Auto Transport is happy to lend a hand and make sure your assets are transported safely!
We're an industry-leading transporter with a strong reputation for getting the job done right with our shipping equipment. If you want to work with us, start by getting a free quote!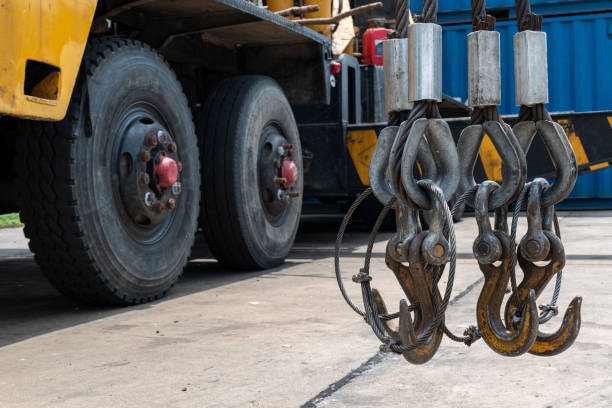 A-1 Auto Transport provides heavy equipment transport services to and from Florida. Whether you're transporting heavy equipment from Daytona Beach to the Atlantic Ocean port or heavy machinery from West Palm Beach, A-1 Auto Transport's team of professional heavy haul transport specialists can accommodate your heavy equipment shipping needs with confidence.
The company has access to heavy haul shipping options that can help you save on time and labor costs, ensuring smooth and efficient heavy equipment hauling across Florida. With their fleet of semi trucks specially designed for heavy machinery hauling and state-of-the art tracking systems, A-1 Auto Transports is the best choice for reliable Florida heavy equipment transport services.
Florida Heavy Equipment Pricing & Time To Ship Examples
| Shipping To/From Florida | Cost | Distance | Estimated Time In Transit |
| --- | --- | --- | --- |
| Florida to Charlotte | $1333 | 762 miles | 3 - 5 days |
| Florida to Dallas | $1270 | 726 miles | 3 - 5 days |
| Florida to Los Angeles | $4839 | 2765 miles | 6 - 8 days |
| Florida to San Diego | $4704 | 2688 miles | 6 - 8 days |
| Boston to Florida | $2681 | 1532 miles | 5 - 7 days |
| Mesa to Florida | $4190 | 2394 miles | 6 - 8 days |
| Saint Paul to Florida | $3171 | 1812 miles | 5 - 7 days |
| St. Louis to Florida | $2184 | 1248 miles | 4 - 6 days |
Insurance For Hauling Heavy Equipment In Florida/heavy-equipment-shipping-estimate/
A lot of people may not be aware of this, but shipping companies are required by federal law to carry the right insurance to protect the cargo they are transporting. As a result, insurance becomes one of the main criteria to guide you on your search for finding shipping companies.
Especially when it comes to heavy equipment, which comes attached with some hefty price tags, it's essential to make sure the shipping companies can do everything they can to protect your assets. The A-1 Auto Transport team is properly trained and insured to do just that.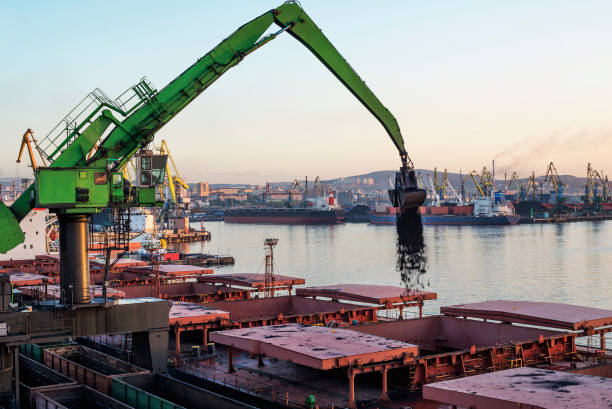 Why Should I Ship My Heavy Equipment?
If you need to ship heavy equipment, the best choice could be A-1 Auto Transport Florida heavy haulers. With a dozen international airports nearby, Fort Lauderdale is the perfect hub for Florida shipping. Our Florida experts will transport your heavy equipment safely and securely, no matter where your oversize loads needs to go.
Whether it's domestic or international movement, our experienced team of Florida hauling specialists are fully equipped with the latest transport solutions available and can manage all of your oversize load requirements from start to finish. Every shipment is tracked and monitored by GPS systems so you'll always stay updated while we help make sure your cargo arrives safe and on-time.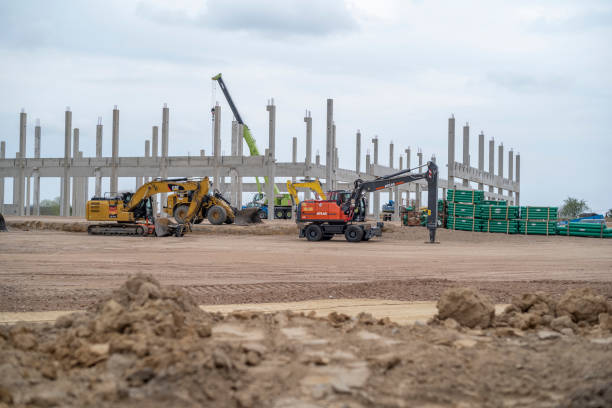 Shipping your heavy equipment with A-1 Auto Transport Florida heavy haulers means you're entrusting professionals who are committed to providing top-notch service with convenience and cost savings to boot!
Types Of Equipment We Ship in Florida
Aren't sure we can help transport heavy equipment to Florida? Here are just a few of the different types of heavy equipment we at A-1 Auto Transport have successfully transported in the past:
Dump trucks
Forklifts
Hydraulic equipment
Engines
Track loaders & graders
Pile drivers
Large trucks & heavy vehicles
And more!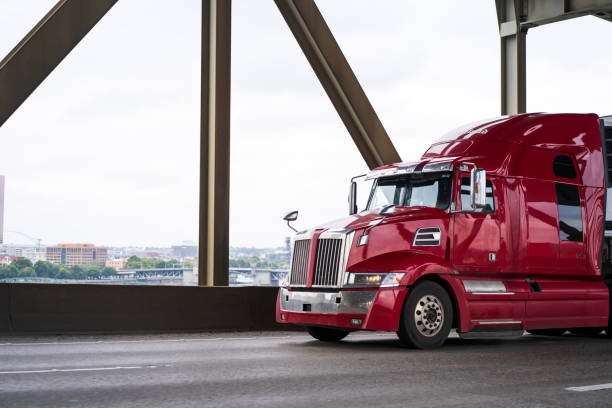 The easiest way to find out if and how we can help with your heavy equipment shipment is to reach out to us directly. Our team can take you through our process Florida heavy haul, and provide you with a free quote to get a better sense of how much budget you'll need for the job.
A-1 Auto Transport is happy to assist Florida businesses with shipping and hauling their heavy equipment efficiently, so you can rest assured your assets are in good hands.
Reach out to us now to find out more about us.
7 Factors to Consider When Selecting Florida Heavy Equipment Transport Company
When it comes to finding the right Florida Heavy Equipment Transport Company to help securely move construction equipment, many factors should be taken into account. The experience of the Florida heavy equipment haulers, their pricing and availability, insurance coverage, customer service quality and safety ratings are all important when evaluating which company is best suited to your needs.
Additionally, one should research the drivers' qualifications and expertise in handling Florida semi truck shipping as well as how often they inspect the transport equipment before and after every shipment. All of this information can be used to weigh each firm's merits and make an informed choice that will ensure a satisfactory result for you.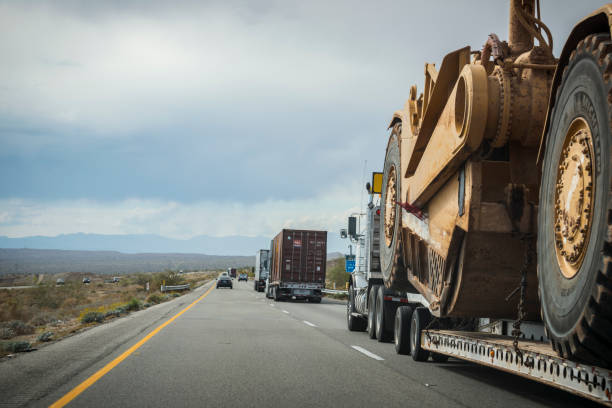 Frequently Asked Questions
How much does it cost to ship heavy equipment to Florida?

The price of transporting large pieces of equipment to Florida will vary depending on several variables, including the equipment's weight and size, the travel time between the origin and destination, and the chosen shipping method.

It is advisable to contact a reliable shipping firm specializing in moving big machinery if you want an exact quote. Based on your unique demands and specifications, they can give you a quote that is specially tailored.

It is significant to remember that shipping heavy equipment can be costly; thus, comparing quotations from various businesses is advised to get the best rate. While choosing a shipping provider, you should also take into account elements like the company's experience and reputation, insurance coverage, and client testimonials.
How long does it take to transport heavy equipment to Florida?

The amount of time it takes to send heavy equipment to Florida can vary based on several variables, including the distance between the origin and destination, the kind of equipment being shipped, and the transportation method chosen.

For instance, moving the equipment over a considerable distance can require several days or weeks, and moving the equipment locally will take a few days.

The amount of time required for transportation also depends on the type of equipment being moved. The need for special permissions and route planning for oversize or over-dimensional equipment might delay the shipping procedure.

To make sure that your equipment gets to its destination on time, it is recommended to discuss the anticipated transportation time with the shipping firm before scheduling your shipment.
Will my heavy equipment be secure during the hauling process?

Shipping companies take several measures to ensure your heavy equipment is secure during hauling.

Firstly, they will use specialized equipment such as flatbed or lowboy trailers specifically designed for heavy equipment transportation. These trailers have features such as ramps, winches, and tie-down points that make loading and securing your equipment easier.

Secondly, they will use high-quality tie-down straps, chains, and other equipment to secure your equipment to the trailer. These will be fastened in a way that distributes the weight of the equipment evenly and ensures that it doesn't shift or move during transportation.

Choosing a reputable company specializing in heavy equipment transportation is important to ensure that your equipment arrives at its destination safely.
Will my heavy equipment be insured?

Most reliable shipping firms specializing in moving heavy equipment carry insurance to cover any damages that might happen while the shipment is being transported.

To make sure that your equipment is insured, it's crucial to discuss insurance coverage with the shipping firm before scheduling your shipment. You may rest easy knowing that your equipment is secure in case something goes wrong during shipping.

A copy of the shipping company's insurance policy and any information on the coverage limitations, deductibles, and exclusions should be made available to you. Do not hesitate to contact the shipping firm with any queries or worries you have regarding the insurance coverage.

Ascertain that your equipment is in capable hands and that you have the essential safeguards in place if something unanticipated occurs.