What's in this article?
Connecticut Heavy Equipment Shipping Services by A-1 Auto Transport
A-1 Auto Transport offers high-quality heavy equipment hauling and shipping services for Connecticut companies! If you are looking for a reliable team to help you plan this process and see it through successfully, we would be happy to assist you.
Connecticut Heavy Equipment Pricing & Time To Ship Examples
| Shipping To/From Connecticut | Cost | Distance | Estimated Time In Transit |
| --- | --- | --- | --- |
| Connecticut to Warren | $836 | 478 miles | 3 - 5 days |
| Connecticut to Elizabeth | $800 | 457 miles | 3 - 5 days |
| Connecticut to Dayton | $1237 | 707 miles | 3 - 5 days |
| Connecticut to Coral Springs | $2368 | 1353 miles | 4 - 6 days |
| New Haven to Connecticut | $1542 | 881 miles | 3 - 5 days |
| Norman to Connecticut | $1500 | 857 miles | 4 - 6 days |
| Allentown to Connecticut | $283 | 162 miles | 2 - 3 days |
| Arvada to Connecticut | $3246 | 1855 miles | 5 - 7 days |
Reach out to A-1 Auto Transport now for a free quote and more information about our shipping services.
Insurance For Hauling Heavy Equipment In Connecticut
A-1 Auto Transport is your reliable choice of company as we understand your heavy equipment is an essential part of your business operations, and its transfer must run smoothly to ensure your processes don't have to halt because of needless delays, or even damage to your equipment.
It's why you can rest assured we take all necessary precautions to plan every transport and focus on safety above all else. Not just that, but we are also fully insured so that the cargo is protected in the event that something happens that's out of our team's control.
Our customer service team is at your disposal to provide more information about our insurance, and safety measures.
Types of Equipment We Ship
Heavy equipment may be a bit more difficult to ship than other types of cargo or even vehicles. Such pieces of machinery can differ greatly in terms of weight, size, and shape, which in the end can influence how you plan the entire shipping and hauling processes.
But with A-1 Auto Transport on your side, you can rest assured your heavy equipment transport will successfully be conducted from point A to point B. Here's just a glimpse of the type of equipment we've handled in the past:
Hydraulic equipment
Engines
Construction equipment
Track loaders & graders
Trenchers & scrapers
Engineering & agricultural equipment
And more!
Reach out to the A-1 Auto Transport team now to find out more about how we can help, and get a free quote.
Benefits of Choosing A-1 Auto Transport for Your Pennsylvania Heavy Equipment Hauling Needs
When you need reliable heavy equipment hauling services in Pennsylvania, A1 Auto Transport is the perfect choice. Our team of experienced transporters are licensed and insured to safely move construction and shipping equipment, as well as any heavy loads on flatbed trailers nationwide.
We understand that construction projects require oversized loads for different heavy machinery and our heavy haulers are qualified to handle large containers, semi trucks with long-haul capacity, and open carriers for your heavy stuff. With affordability given top priority A-1 Auto Transport offers quick pick up from north haven and offer lower rates than most standard heavy haul shipping companies. So if you're looking for construction or heavy stuff transport contact A-1 Auto Transport now and get your shipment moving!
Tips on Transporting Construction Equipment When Using a Shipping Company
Here are some tips on transporting construction equipment using motorcycle shipping services:
Choose an experienced and reliable company that has a good reputation when it comes to moving heavy machinery. Look for companies that have major interstate highways and access to the New Haven, West Hartford, East Lyme and Rhode Island .
Have your shipping partner provide you with a free quote including all costs associated with transporting the construction equipment, such as fuel charges and additional fees if the equipment is transported over state lines. Make sure to understand all of the terms and conditions before signing any contract.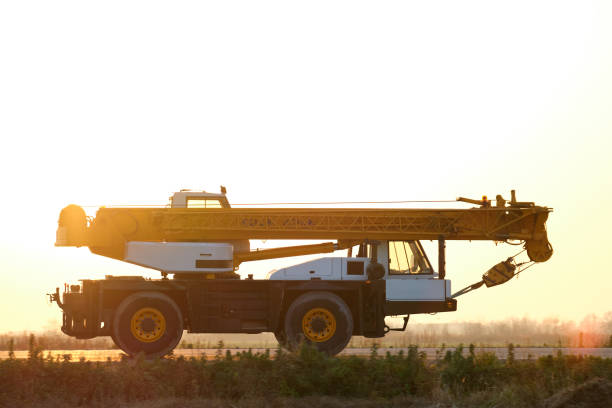 Research the transport industry for additional services or features your chosen company may offer, such as satellite tracking or insurance coverage for your cargo.
Prepare the construction equipment prior to shipping by ensuring that fluids are at safe levels and all loose items are securely attached. You should also verify that the equipment is in good working condition prior to shipping.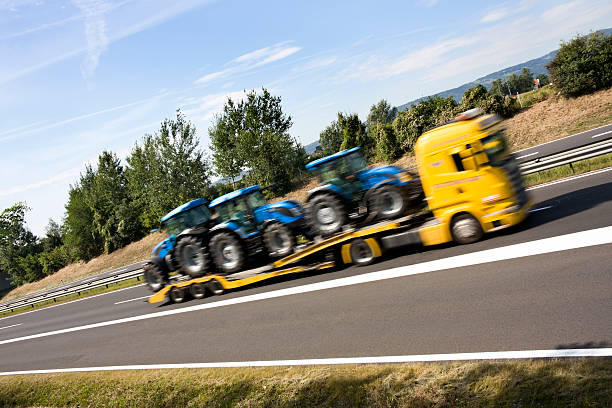 Make sure the company you work with has a valid license from the Federal Motor Carrier Safety Administration, which regulates transportation services across state lines. This ensures that your cargo will be transported by a reputable carrier who follows all safety regulations.
Frequently Asked Questions
How much does it cost to ship heavy equipment to Connecticut?

Heavy equipment transportation to Connecticut is expensive depending on a number of variables, including the equipment's weight and size, the travel time between the origin and destination, and the shipping method chosen.

The best course of action is to contact a reliable shipping company that specializes in moving big machinery to receive an accurate quote. Based on your unique demands and specifications, they can offer you a specially tailored selection.

It is crucial to keep in mind that shipping heavy machinery can be pricey; thus, it is recommended to check quotations from various businesses to find the best offer. While choosing a shipping provider, you should also take into account elements like the company's expertise and reputation, insurance coverage, and client testimonials.
How long does it take to transport heavy equipment to Connecticut?

Many variables, including the distance between the origin and destination, the kind of equipment being transported, and the shipping method, affect how long it takes to move heavy equipment to Connecticut.

For instance, moving the equipment can take several days or even weeks if it is far away, and it won't take long if the equipment is being transported locally.

The amount of time needed for transportation also depends on the type of equipment being moved. The need for special permissions and route planning for oversized equipment may delay the shipping procedure.

To ensure your equipment gets to its destination on time, reviewing the projected transportation time with the shipping firm before scheduling your shipment is recommended.
Will my heavy equipment be secure during the hauling process?

Shipping companies take many precautions to guarantee the security of your heavy machinery during transport.

Initially, they will make use of specialist vehicles like lowboy or flatbed trailers that are made especially for moving large pieces of machinery. Ramps, winches, and tie-down points are features of these trailers that make it simpler to load and secure your stuff.

Second, they will fasten your equipment to the trailer using high-quality tie-down straps, chains, and other tools. They will be secured by evenly distributing the equipment's weight and preventing shifting or movement during shipment.

To ensure that your equipment reaches its destination safely, selecting a trustworthy business specializing in moving heavy equipment is critical.
Will my heavy equipment be insured?

The majority of reliable shipping businesses with a focus on moving large pieces of equipment are covered by insurance in case any harm happens while being transported.

Before scheduling your shipment, be sure your equipment is covered by insurance by speaking with the shipping firm about it. In the event that something goes wrong during shipping, you can rest easy knowing that your equipment is secure.

The shipping business should meet your request for a copy of the shipping company's insurance policy and any information on its coverage limits, deductibles, and exclusions. Do not hesitate to contact the shipping firm if you have any queries or worries about the insurance coverage.

Assure the safety of your equipment and that you have the essential safeguards in place in the case something unanticipated occurs.