What's in this article?
Arizona Heavy Equipment Shipping by A-1 Auto Transport
Arizona companies in need of good heavy equipment shipping and hauling services can turn to A-1 Auto Transport and have all their needs met!
We're not just in the shipping business to transport vehicles. Our extensive services also cover a wide array of heavy equipment shipping and hauling, providing you access to some of the best transport services in the entire industry.
Arizona is home to many construction and other heavy equipment companies, meaning that transport services in the region are essential. When choosing a reliable and reputable company to transport your heavy equipment, there are several factors you should consider for a successful shipment.
Factors to Consider When Selecting Heavy Equipment Transport Company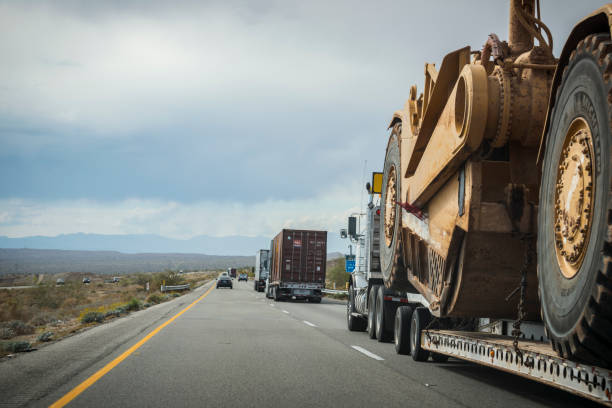 Below are some factors to consider when choosing Arizona heavy equipment transport company for shipping equipment such as construction equipment.
Heavy Haulers
Look for an experienced company with heavy haulers capable of transporting large, oversize loads. A company with flatbed trailers and other specialized equipment will ensure that your cargo is transported safely and efficiently.
Load Assistance
The right heavy equipment transport company can provide load assistance to ensure a safe delivery of your shipment. This service may include securing the load, tying down machinery, or providing guidance regarding oversize loads.
Shipping Containers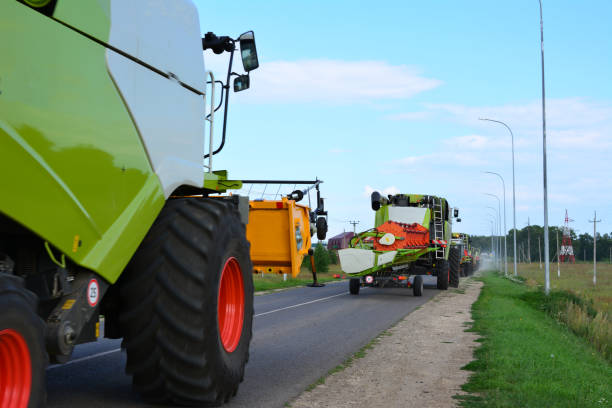 If you're shipping heavy equipment across state lines, check that your transport company offers shipping containers to protect the cargo during transit. The right container can help maintain the quality of your cargo and provide added protection against theft.
Free Estimate
Many reputable companies will offer a free quote when you first contact them. This allows you to get an idea of the cost and timeline for your shipment before committing to the service.
Online Form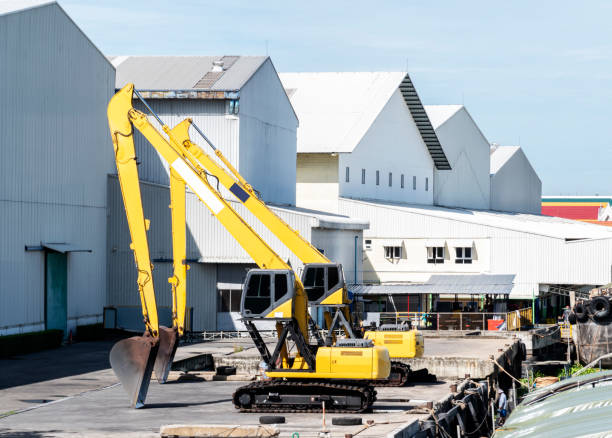 Opt for a company that offers an online form or other convenient ways to request a shipping quote, so that you can quickly start the process without having to call the office.
Area of Coverage
If you're located in the northern portion of Arizona or near the state border, look for companies that offer services to New Mexico, California, Utah and other nearby states. This will save you time and money as compared to shipping across long distances.
Total Length
When requesting a shipping estimate, consider the full length of your shipment as well. The heavier and larger the equipment, the longer it will take to reach your destination.
Finding a reliable heavy equipment transport in Arizona can seem like a daunting task, but with these seven factors in mind, you'll be able to ensure that your shipment is in good hands. From Phoenix, AZ to Tucson and Scottsdale, no matter your location or the size of the job, there's a company that can assist you with transporting your heavy machinery. Start today by requesting a free shipping estimate online to get started on delivering your cargo safely and efficiently.
When it comes to shipping heavy equipment such as large agricultural machinery across the country, you need to ensure your items will be properly prepared for transport. This can help reduce the chances of any damage or delays during transit. Hauling companies are experts in this field and can provide you with superior services and assistance. Here are five tips to help you prepare your heavy items for shipping via a professional hauling company:
Prepare Your Heavy Equipment for Shipping by Hauling Company
You should ensure that your equipment is well prepared for shipping, this can be achieved by doing the following:
Measure the Dimensions and Weight of Your Item
Accurate measurements are essential when it comes to transport of large items. You need to know the exact weight and dimensions of your item so that the carrier can provide you with an accurate quote, as well as arrange for the right type of trailer and vehicle to accommodate your item.
Select the Right Trailer
When selecting a trailer, it is important to consider the weight, size, and shape of your item when choosing the best trailer. Trailers come in many sizes and shapes, so you want to make sure that you select one that will adequately accommodate your item.
Pack Your Item Securely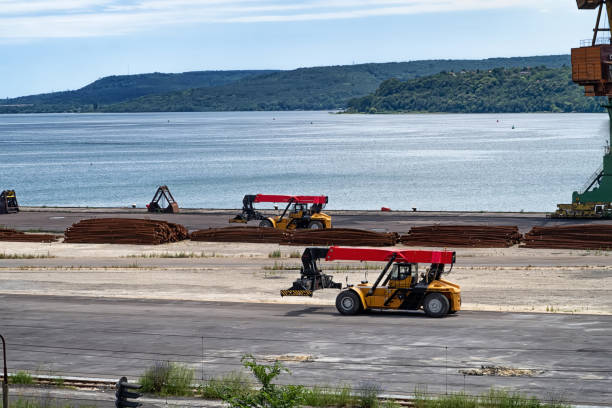 Proper packing is essential when it comes to shipping heavy equipment such as agricultural machinery, so make sure to pack it securely with the right materials and tools. This will help minimize the chances of any damage during transit.
Take Pictures and Note the Condition of Your Item Before Shipping
Taking pictures and noting down any existing damage on the item before shipping will help ensure that you can prove the condition in which it was shipped, in case there is any damage when it arrives.
Choose a Professional Hauling Company
To ensure that your item is transported safely and securely, it is important to select a professional hauling company that specializes in heavy haul shipping. Professional companies such as A-1 Auto Transport Company Phoenix, Arizona USA will provide you with the best services and ensure that your item reaches its destination safely and on-time.
Repair & Inspect Your Item
Repair any broken parts and inspect your item for proper functionality before shipping. This will help ensure that the item is up to par and ready for transport.
By following these tips, you can ensure that your heavy equipment such as agricultural machinery is securely prepared for shipment via a professional hauling company.

Arizona Heavy Equipment Pricing & Time To Ship Examples
| Shipping To/From Arizona | Cost | Distance | Estimated Time In Transit |
| --- | --- | --- | --- |
| Arizona to Montgomery | $2903 | 1659 miles | 5 - 7 days |
| Arizona to Worcester | $4644 | 2654 miles | 6 - 8 days |
| Arizona to Huntsville | $1339 | 765 miles | 3 - 5 days |
| Arizona to Boise | $1718 | 982 miles | 3 - 5 days |
| Winston–Salem to Arizona | $3694 | 2111 miles | 6 - 8 days |
| Fort Wayne to Arizona | $3278 | 1873 miles | 5 - 7 days |
| Madison to Arizona | $3019 | 1725 miles | 5 - 7 days |
| Saint Paul to Arizona | $2956 | 1689 miles | 5 - 7 days |
Contact A-1 Auto Transport for a free quote!
Insurance For Hauling Heavy Equipment In Arizona
Companies are a bit weary when it comes to transporting heavy equipment, and for good reason. These machines don't come cheap, and any damages can end up costing the company a lot more than just the repairs. Sometimes, you can end up losing a lot of potential profit.
However, shipping with A-1 Auto Transport is safe and reliable. Our team is properly trained and insured and knows exactly how to best handle your heavy equipment and secure it on the truck to minimize any potential risks. Not only that, but we also offer great insurance options for Arizona companies, which can kick in and protect your assets if needed.
Our team can provide more details about our insurance options, and how they work.
Types of Equipment We Ship
A-1 Auto Transport can rise to the occasion and help you transport a variety of different types of heavy equipment. Here's just a glimpse of what we can help you haul and ship:
Hydraulic equipment
Track loaders & graders
Trenchers and scrapers
Bulldozers
Engines
Backhoes and excavators
Large trucks & heavy vehicles
And more!
We encourage you to get in touch with us if you have any more questions, as a lot of the details of the transport are established based on the specific needs of our clients.
Reach out for a free quote and more information!
Benefits of Choosing A-1 Auto Transport for Your Arizona Heavy Machinery Shipping Needs
When faced with the challenge of transporting heavy machinery, you want to make sure it's in good hands. A-1 Auto Transport provides professional and reliable equipment shipping services across Arizona, Georgia, New York, Colorado, Florida and the rest of the United States. We are your trusted source for all types of heavy machinery transportation needs.
At A-1 Auto Transport, our highly trained and experienced drivers guarantee a safe and secure delivery of your heavy machinery. We use specialized carriers to transport your equipment, which are tailored to the dimensions and weight of your shipment.
All trucks are regularly maintained in order to ensure they are up-to-date with safety standards. We also offer full-service delivery, which means your equipment will be delivered directly to its destination.
A-1 Auto Transport understands that no two shipments are the same, and we are happy to accommodate individual requirements. We can provide multiple pickup and delivery options, as well as door-to-door transportation services for added convenience. We also take extra care when handling and loading equipment, taking into account the specifications of each item.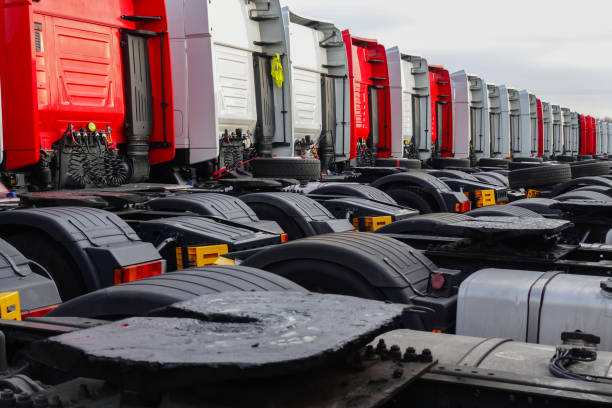 Additionally, all shipments are covered with comprehensive insurance to ensure you are financially protected in the unlikely event of an accident or loss. We provide up-to-date tracking information so that you can monitor your shipment from pickup to delivery. Our customer service team is always available to answer any questions you may have throughout the shipping process.
At A-1 Auto Transport, we make sure your Arizona heavy machinery shipping needs are taken care of in a professional and efficient manner. Contact us today for more information or to get started on your shipment.
Frequently Asked Questions
How much does it cost to ship heavy equipment to Arizona?

The price of transporting heavy machinery to Arizona can vary based on a number of variables, including the equipment's size and weight, the distance to be traveled, the mode of transportation, and the urgency of delivery.

As an estimate, the cost to ship heavy equipment from a major city on the west coast, such as Los Angeles or San Francisco, to Phoenix, Arizona, could range from $1,500 to $3,000 or more, depending on the size and weight of the equipment. 

Costs for air freight can range from $5 to $20 per pound, but they can also change according to the size, weight, and urgency of the shipment.

To obtain a more exact cost based on your unique demands and specifications, it is advised that you get in touch with a reliable shipping firm that specializes in transporting heavy machinery. Based on the details you give them, such as the size, weight, and pick-up and delivery locations of the equipment, they will be able to provide you with an accurate price.
How long does it take to transport heavy equipment to Arizona?

Several variables, including the manner of transportation, the distance to be traveled, the type of weather, etc., might affect how long it takes to move heavy equipment to Arizona.

Depending on the ports of departure and arrival and the shipping schedule, the transit time for a shipment by sea can be anywhere between 7 and 14 days. This could, however, take longer if there are unforeseen transportation problems or delays brought on by the weather.

It is crucial to organize ahead of time and engage with a trustworthy shipping business with expertise in sending large pieces of equipment to Arizona. They will be able to provide a comprehensive timetable of the transportation procedure and point out any potential delays or difficulties that might occur throughout the shipment.
Will my heavy equipment be secure during the hauling process?

Shipping firms place a high premium on protecting your heavy machinery while it is transported. To make sure that your equipment is securely fastened and protected throughout shipment, they will take several precautions.

Using chains, straps, and other specialist equipment, your heavy equipment will be safely attached and lashed to a trailer or other transportation equipment during the hauling procedure. The transportation business will have knowledgeable staff that is trained to handle large equipment and make sure it is securely fastened and sturdy throughout shipment.
Will my heavy equipment be insured?

Most respectable shipping companies that transport heavy equipment have insurance to guard against any losses or damages that might happen during transit. However, the insurance coverage's parameters may change depending on the shipping business and the type of equipment being shipped.

Some shipping firms may provide standard insurance protection, while more comprehensive protection may be available upon request and at an additional cost. It is crucial to carefully read the insurance policy and ask any questions you may have to ensure that you are aware of what is and is not covered.