What's in this article?
Alaska Vehicle Transport
Car Transport Alaska (AK) Near Me
When many people think of Alaska, they think of snow, ice, and extremely frigid temperatures. However, this extreme northern state is also home to some of the most stunning expanses of wilderness in the country as well as a diverse population that includes indigenous townsfolk and transplants that wouldn't choose to live anywhere else.
While Anchorage is the most populous city in Alaska, the state has its fair share of tourists who visit smaller port towns like Dutch Harbor and Thorne Bay to experience America's Last Frontier as the locals do. Whether it is participating in the hunts of the North Slope or to say they've walked on a glacier, having personal transportation is essential for those with a thirst for exploration. This, in turn, makes Alaska car transport a much-needed service for those planning to visit the state.
Cost & Time To Ship Your Car Examples
| Shipping To/From | Cost | Distance | Estimated Time In Transit |
| --- | --- | --- | --- |
| Anchorage to Seattle | $1130 | 2261 miles | 6 - 8 days |
| Portland to Anchorage | $1217 | 2434 miles | 7 - 9 days |
| Alaska to California | $1270 | 3176 miles | 7 - 9 days |
| Las Vegas to Anchorage | $1346 | 3364 miles | 7 - 9 days |
| Illinois to Alaska | $1436 | 3589 miles | 7 - 9 days |
| Alaska to Houston | $1638 | 4096 miles | 7 - 9 days |
| New York to Alaska | $1735 | 4337 miles | 7 - 9 days |
| Alaska to Miami | $1979 | 4924 miles | 7 - 9 days |
*Prices and times are estimated. They can vary depending on the season and what type of vehicle you are shipping.
Car Shipping Companies Near Me - Best Shipping Company to Alaska
Looking for vehicle shipment companies near you in Alaska? Vehicles shipped from Alaska will rack up thousands of additional kilometers. During the way, you'll have to cross some rough terrain, which could slow you down or even make the trip impossible. Working with a transportation firm with excellent safety standards who make the Alaska car transport experience easy is preferable than driving yourself or choosing an independent driver whose credibility is unclear. We can transport your car from anywhere in the United States to your preferred spot in Alaska, be it the southern port of Dutch Harbor or the northern port town of Barrow.
Tips For Using Alaska Vehicle Transport Companies -
Since many people use their vehicles to tour this state, there are several options to keep in mind when it comes to Alaska car transport services.
Plan your travel itinerary ahead of time: This allows you to have a clear idea of where you might be headed, so that when you schedule your Alaska car transport, you can choose the locations from which you plan to start on your adventures with the trucks (enclosed or open-air trailers) and licensed drivers you want. You don't want to pick up your car hundreds of miles away from where you plan to start your sightseeing excursions if you don't have to.
Make sure your Alaska car hauling company of choice ships to Alaska: No, it's not the edge of the world, but many parts of the state are fairly remote. So, when you consider Alaska auto transport, make sure that the company you are interested in using can provide direct service to the city destination of your choice before planning out the rest of your trip. Check reviews of the company you are considering transporting car with - the internet online is always a great place to start. Make sure they have the required amount of insurance for your shipments at the pricing which fits into your budget. Ask for seasonal discounts and specials. You can count on A-1 transport for stateside trucking since we service the major ports in Alaska and every state nationwide!
Prep your car ahead of time: Alaska auto

shipping

involves taking your car through some fairly cold conditions if you are transporting in one of the cooler months. Make sure your car is not only prepared ahead of time for transport through colder climates but also make sure that it is ready for you to drive through rather inclement weather if you are traveling at a time of year when the state is seeing regular snowfall.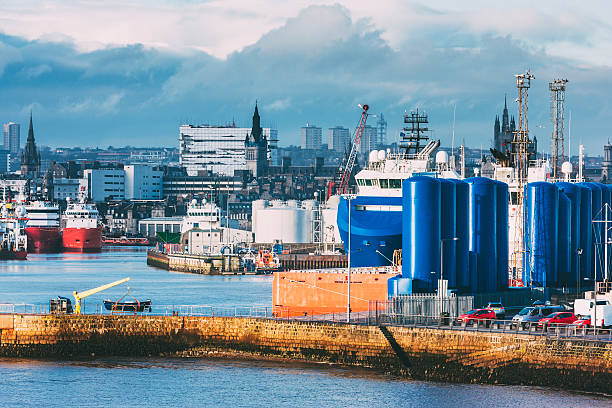 Alaska car transport allows you the opportunity to see all that this beautiful northern locale has to offer without incurring the expense and downright inconvenience of renting. Spend the time in the car in which you are familiar with seeing the sights without having to learn to navigate an entirely different automobile through what can sometimes be challenging terrain. This is part of what makes Alaska car transport one of your best options if you plan to travel to the state soon.
Visit the Travel Alaska Department of Transportation website for more information on transporting your automobile, auto ship services, shipping rates, and how to transport your car in Alaska.
Long Distance Auto Transport to/from Alaska
There are several ways A1 Auto Transport can transport your vehicle to Alaska:
With an open carrier: This is a cheaper car transport option, though the delivery may take some time.
With an enclosed carrier: Though more expensive, it is considered a safer car hauling service, and the speed of delivery is also increased.
Terminal to Terminal/ Port to Port: You can save money by driving your car to a nearby terminal. There, it will be picked up by our company and transported to a terminal or port near the place you need it delivered.
Door to Door transportation: Door-to-door transport is the most convenient, hassle-free method to transport your personal belongings, though it attracts an additional fee.
A1 Auto Transport also offers door-to-terminal and terminal-to-door services, so you can benefit from a customized car transport service.
International Car Transport
We can transport your car not only to another state but to another country as well. The steps you'll have to take are the following:
Contact our company;
Discuss and decide on the best car transportation arrangement, then sign the agreement;
Prepare your car for hauling and the required documentation;
Hand over your car to our staff at the discussed time and location;
At the drop-off point, check its state to ensure it was delivered safely and damage-free, then sign the remaining documents.
You can begin the process right now with a single call to our office.
Cheap Alaska Car Transport Options - Cheapest Way To Ship Car to Alaska
There are several ways in which you can reduce your transport costs. Using terminals is one such method. When the carrier has to provide direct service, meaning pick up your car from your home, he will usually have to take a detour, which requires more time and fuel.
However, if you drive your car to one of our numerous terminals, this extra trip is no longer necessary, so the vehicle transport price is lower as well. For optimal results, your car may be delivered to a suggested location at another terminal near your destination.
Remember to use an open trailer if you wish to cut down transportation costs. These are bigger and in higher numbers, so the transportation cost is lower.
If the time of your shipment is not an issue, we recommend taking advantage of our seasonal offers. You may be eligible for other discounts as well. For more details, phone us today. Our professional staff is more than happy to help you explore all available options.
Shipping Luxury and Classic Automobiles
Shipping antique or luxury automobiles to Alaska can be difficult as various factors can endanger them along the way. Road debris can damage the paint or make dents in the body. Snow and rain are also problems that classic and luxury car owners may want to avoid.
Fortunately, exotic cars are fully protected from the weather and any other external factors when shipping a car in enclosed carriers. They are also guarded against potential thieves since the contents of the truck remain confidential during transportation.
Vehicle Transport Special Discounts
Seniors and students who need Alaska vehicle shipping services get a guaranteed discount when choosing our car shipping services. Military members benefit as well from a discount. Repeat customers or first-timers might also receive a special offer since seasonal discounts are available at times.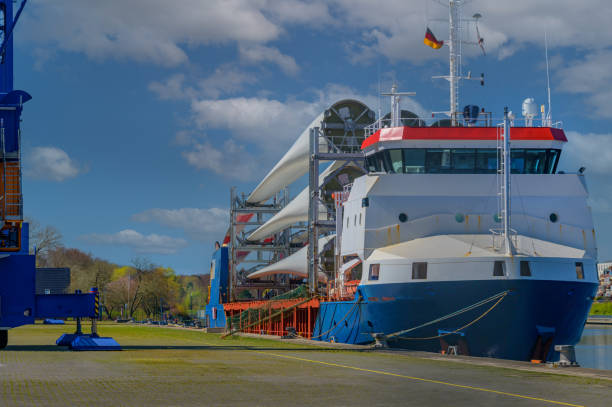 Alaska Car Shipping Safety Measures
Every vehicle transportation company makes the vehicles' safety its top priority. Before handing over the car to one of our qualified drivers, he will inspect it thoroughly. He will take pictures and ask you to sign a document confirming its state at the pickup point.
We recommend you check the automobile yourself to make a comparison when it arrives at the delivery location. If you spot any extra dents or scratches, you can report them to be compensated for your loss.
It's in the company's interest to deliver the vehicle as they've received it. Both open and enclosed carriers are designed to strap each car in place, so they cannot move and bump into others while on the road. Beams and other measures protect them from the elements, so there's almost no chance of something happening during transport. And even if it does, you'll be compensated for the damage.
A-1 Auto Transport Ships Worldwide.
Get a Free, No Obligation to Buy, Auto Shipping Quote.
Get my free quote now
or call us to do it for you:
How to Request a Price Estimate for Auto Shipping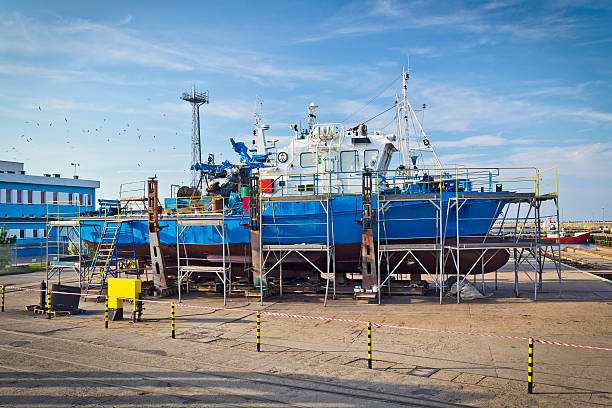 It can be up to 15% cheaper, in the long run, to phone our company directly. We are available 24/7 at the number written at the top of the page.
To receive a price estimate online, we recommend you use our "Get an Instant Quote" form placed at the top of the website as well for your free quote. Follow our instructions and you'll get a speedy response.
AK Auto Transport Companies Directory
Alaska Marine Lines
This barge company offers vehicle, motorcycle, boat, and heavy equipment transport to various ports, including bi-weekly vehicle shipping service to Juneau specifically. This Alaska company is fairly diverse, offering a vast array of transport service options for those that need to get large items transported to the Juneau area. The company also offers transportation services for inoperable vehicles at an additional charge.
100 Mt. Roberts Street, Juneau, AK 99801
907-586-3790
Northland Services
Situated in Juneau, this is another option for those that need car transport services in and out of Juneau. This company has a number of docking options around the state, making it ideal for travelers that may end up in any number of places in the state and the Washington area.
6700 W. Marginal Way SW, Seattle, WA 98106
206-763-3000
*On November 1, 2013, Northland joined the Lynden family of companies and is now a service of Alaska Marine Lines.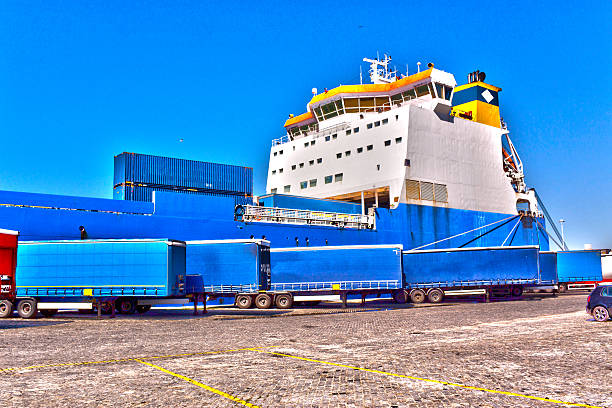 Totem Ocean Trailer Express
Shipping vehicles in and out of the state? This is a good choice if you need an AK vehicle shipping company that can offer service around the state and in the Washington state area as well.
2511 Tidewater, Anchorage, AK 99501
907-452-1022
Northern Air Cargo
The beauty of this AK vehicle transport company is that it can get your car out of Anchorage and transferring it to any point in Alaska with an airstrip of at least 3,500 feet.
3900 Old International Airport Road, Anchorage, AK 99502
907-243-3331
Alaska Auto Transport
Serving the entire state, nationwide, and beyond, this company has all of the necessary tools to have your automobile delivered to any point of interest.
4600 Gambell Street, Anchorage, AK 99503-7408
907-222-6666
Wrightway Auto Carriers
This car shipping organization has served the state for roughly 60 years and can ship vehicles in and out of the state. In fact, Wrightway has terminals designated around the state for ease of access for customers needing to get their car shipped.
904 Aurora Drive, Fairbanks, AK 99709
907-452-7342
Car Registration Procedure
The DMV requires residents of Alaska to register and title their vehicles, which you can accomplish via mail if certain pre-requisites are met, or in person. Based on the vehicle type, car registration may involve a fee and may not be completed by phone or online.
New Residents
Note: You can register via mail if an Alaska DMV location is more than fifty miles from your place of residence. If not, you must complete the registration in person. Please refer to below.
New residents must title and register their vehicles at the AK DMV office in person. You must complete this within ten days of employment or when starting your residency in Alaska.
Using an updated out-of-state vehicle registration, visitors to Alaska are permitted to drive their automobiles for a maximum of sixty days.
At your local AK DMV office, follow these steps to title and register your vehicle:
Submit your car title.
Present a copy of the title if your auto has a lien on it and is currently on hold offshore.
DMV issuance of registration is only provided for vehicles with titles outside of AK.
Prepare Form 812 (Title and Registration Application)
If you're confirming on the automobile owner's behalf, or if your car is leased, present a notarized POA (Power of Attorney)
Have a DMV-authorized inspector perform an inspection on your VIN.
Submit titling/registration payments for taxes and fees.
Refer to AK Registration Penalties and Fees below.
Private Seller-Bought Vehicles
Auto Registration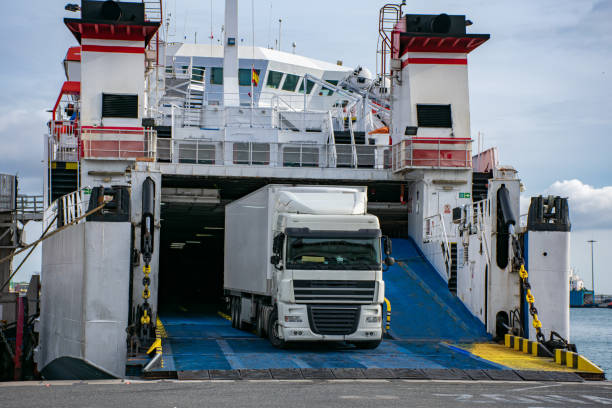 You must register and title your vehicle at the Alaska DMV office in person within thirty days of purchase. Alaska vehicle titles cannot be requested via mail.
Starting 15th of January 2014, residents who have a disability and/or are over sixty-five years old will be provided with permanent license plate tabs/stickers for their car registration.
Dealer-bought vehicles: After purchasing a car from a dealer in Alaska, he usually submits the registration/titling documents to the Alaska DMV office.
If your dealer is out of state or does not volunteer to put the documents forward, you need to visit the DMV office in your area as this the coast guard regulation and:
Complete Form 812 (Title and Registration Application);
Submit a signed vehicle title or Manufacturer's Affidavit of Origin;
If required, present your VIN to a DMV-authorized inspector for inspection;
Settle payment for relevant titling/registration taxes and fees.
For additional information, see Alaska Registration Penalties and Fees. For transfers of license plates, below is the section for Transferring License Plate in Alaska for additional information.
Private Seller-Bought Vehicles
If a private seller sold you the vehicle, he must endorse the title and sign it over to you prior to titling and registration.
Once ready, you must submit the following to your nearest DMV office:
An accomplished Form 812 (Title and Registration Application);
Your signed/endorsed title;
If required, present the following:
A certified POA,
An odometer acknowledgment statement,
A release of claim/lien;
The preceding registration;
A DMV-authorized inspection of your VIN;
Payment for any relevant vehicle titling and registration fees;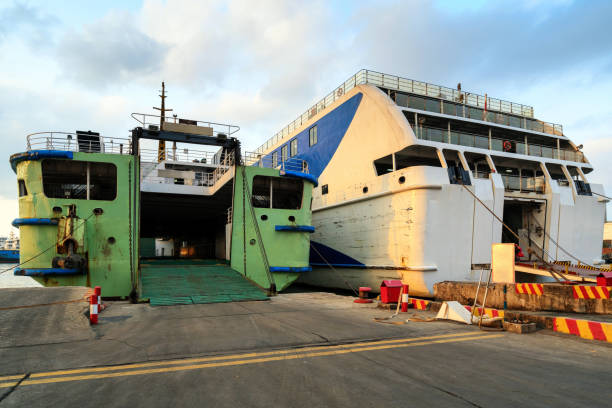 Remote Areas
If you're a resident of Alaska, and an Alaska DMV location is more than fifty miles from your place of residence, you can mail your Alaska vehicle registration documents.
NOTE: The AK DMV office will return your documents if they are determined to have been mailed from a location with a nearby DMV office. You will need to accomplish in person the vehicle titling/registration to your nearest Alaska DMV location.
To mail in your car registration documents, you must include:
A Form 812 (Title and Registration Application);
Proof of Purchase, such as:
Manufacturer's origin, for dealer-bought vehicles, Undersigned title, if sold by a private seller;
Prior registration;
If needed, the documents below:
An odometer acknowledgment statement. Information on lien holder;
A DMV-authorized inspection of your VIN;
Payment for any relevant vehicle registration and titling fees.
For detailed fee information, refer to AK Registration Penalties and Fees.
Transferring License Plates
Procedures to follow when transferring an AK car license plate from a car you own currently to a recently bought vehicle:
A completed Form 812 (Title and Registration Application);
Request for a license plate transfer in the affirmation or affidavit section;
Provide the license plate number;
Include the vehicle's registration documents or present a letter that has the car description and serial number;
If applicable, submit a $5 payment fee with a money order or personalized check.
Note: Installation of the plate must be done only after you have completed the new vehicle's tabs and plate registration.
Vehicle Registration for Non-Residents and Military Personnel
Whether stationed out-of-state or in Alaska, several registration options are available for Alaska military members depending on station location.
AK military personnel in active duty: If you're an Alaskan resident and stationed within the state, follow the steps presented above for Vehicle Registration.
Aside from the documents listed above, present the following documents when transporting and registering an offshore automobile into Alaska.
An up-to-date Statement of Earnings and Leave with Alaska stated as your origin of record;
For vehicles shipped from outside of the US, present Military shipping documentation.
Military personnel stationed outside Alaska: If you're a member of the military and an Alaskan resident serving outside of the state, you may title and register a vehicle you have purchased while on duty within the state you're currently stationed in. Upon your return, you are required to complete the registration and title transfer to Alaska.
You have the option to send your registration and the title paperwork of your new vehicle via mail to the Alaska DMV office. Aside from following instructions in the Remote Areas section above, provide the following additional documents:
An up-to-date Statement of Earnings and Leave with Alaska stated as your origin of record;
For vehicles shipped from outside of the US, present the Military shipping cars documentation;
Your present address where your title, car registration documents, and license plate will be mailed;
Make sure to have your address updated with the Alaska DMV to continue receiving renewal notifications of your registration.
The application process will take approximately eight weeks to be completed.
Note: The AK DMV requires no proof of emissions testing if you give an address outside of Alaska. You must, however, fulfill the test requirements in the state where you're currently stationed.
Alaska military personnel who are non-residents: As a military non-resident of AK, if you're stationed in the state and if you own a vehicle registered outside of AK, you must first register it in your own state before you can legally drive it in Alaska.
The section New Alaska Residents above outlines the instructions you need to take for vehicle registration. A completed Form 828 (Military Affidavit) is also required to obtain registration fees or tax exemptions for every individual vehicle.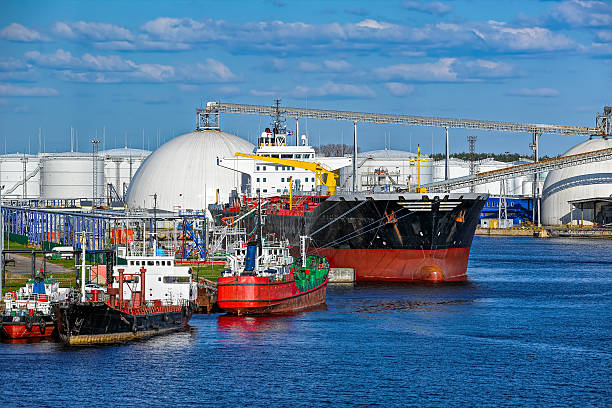 Vehicle Registration Penalties and Fees
In Alaska, vehicle registration fees differ by type of vehicle:
$100: Passenger vehicle,
$100: truck or van 10,000 lbs or less,
$60: Motorcycle,
$5: Transfer of Plates,
$15: Applicable title fee,
$15: Recording of lien,
$15: Copy of Title,
$2: Copy of registration,
$5: License Plate duplicates.
Important note: The MVRT is assessed in certain boroughs and municipalities. For a comprehensive index of registration penalties and fees, visit AK DMV's page. MVRT and registration fee exemptions are extended to residents and veterans with disabilities.
Starting with the 15th of January 2014, residents who have a disability and/or are over sixty-five years old will be provided with permanent license plate tabs/stickers for their car registration.
Refunds for AK registration: Your registration fees may be refunded if, after having left Alaska, you've completed a vehicle registration in your current or new state before the start of your last Alaska registration period. Along with your AK vehicle tabs, you have to complete Form 853 (Client Refund Request) and send it to the mailing address provided in the form.
Other Alaska Resources
Alaska.gov - official government website.
Alaska Wikipedia Page - everything you need to know about the state.
Alaska Marine Highway System - official site of the State Ferry.
Alaska.com - travel, jobs, homes, fishing, hiking, and more...
Related Information
Frequently Asked Questions
How do I prepare my car for transport to or from Alaska?

Follow these tips for preparing your vehicle for transport to or from Alaska:
Clean out your personal belongings and personal effects from your car unless you plan to ship some inside the vehicle. If so, you are limited to 100 lbs, and they must be in the car, so they don't block the driver's view.
Make sure your fuel level is ¼ tank before transportation per coast guard regulation (for all vehicles going over water to Alaska, Hawaii, or overseas locations, otherwise the tank will be drained at the port at your expense)
Take pictures of your car at pick up. Show any dents, dings, or scratches. You'll use these pictures to compare the condition of your car during delivery.
Alaska has a colder climate, so when transporting in or out of Alaska, you should consider talking with your mechanic about the best steps to prepare your car for cold weather transportation. For example, include making sure your fluids don't freeze, that your tires are in good shape for when your vehicle reaches its destination.
How do I ship my car to or from Alaska?

There are two ways to ship and two ways to deliver:

Pick Up and Delivery Methods – 
Door to Door – While this is the most convenient, it is also more expensive than the terminal option.
Terminal to Terminal – This method involves driving your car to a terminal close to you. There, your Alaska vehicle transport company will pick it up and deliver it to a terminal near your final destination.
Shipping Methods - 
Open carriers– This way of delivery takes longer, but it is the least expensive option.
Enclosed carriers – This way is considered safer because your vehicle is "enclosed," the speed of delivery is quicker, but it is more expensive.
How does insurance work when transporting my car to or from Alaska?

Ensure your Alaska car transport company has the proper insurance to protect your car against any damages your vehicle may incur during transportation. Primarily because of the weather in Alaska, i.e., ice, snow, freezing temps, you want to make sure you have the insurance you need when shipping a car.

Federal law dictates strict commercial vehicle insurance requirements for vehicles that ship passengers or goods interstate.

To learn more about detailed insurance coverage to the Federal Motor Carrier Insurance page.
How do if an auto transport company is legitimate?

It's wise to be prudent about the legitimacy of your car transporter or broker when shipping a car. To learn more about what to keep in mind, visit the Consumer Advisory About Automobile Transporters on the FMCSA (Federal Motor Carrier Safety Administration) website.

In addition, whether you're using an vehicle transporter or auto broker, if they operate interstate, they are both required to be registered with the FMCSA. As a result, they are both issued a six-digit "MC Docket" number. Additionally, auto transporters are given a seven-digit "USDOT" number. You can check whether your transporter or broker is legitimate by doing a "carrier search" for their MC Docket number here.
How are Alaska car shipping prices calculated?

There are a few factors considered in Alaska when calculating the price of shipping cars. They include:
Where is the pickup location?
Where is the delivery location? What is the total mileage?
What type of vehicle?
Are there one or more vehicles?
In what condition is the car? Is it running? Is it inoperable?
What kind of transport? Open trailer? Enclosed trailer?
Get a free quote with our "Get Instant Quote" form at the top of the page to give you a general idea of how much you'd pay!
How do I file a complaint with the Department of transportation in Alaska?

Suppose you have a less-than-desirable experience with either the company, the driver, or anyone associated with shipping a car, including fraud or theft. In that case, you can do so by filing a complaint.