What's in this article?
Alabama Motorcycle Shipping Services By A-1 Auto Transport
What's the first thing that everyone thinks of when the state of Alabama is mentioned? Yes, those crimson-clad collegiate athletes in the photo directly below. Well, maybe everyone doesn't think of the Alabama Crimson Tide as being synonymous with the state itself, but it's fair to say the team would be ranked high on a good many lists. Obviously, the nationally-acclaimed college football team is just one of the great things about the state of Alabama.
The state like a few continental United states enjoys more than 50 miles of beautiful coastline, contrasting with the mountainous region to the north, it enjoys warm Gulf Coast summers, it has award-winning restaurants, and it has some great outdoor life, including many championship golf courses. Inhabitants who must leave the state for some reason always hate to depart, while those who are just discovering the many advantages of Alabama life are thrilled to be arriving.
Whether you and your motorcycle are departing or arriving, you may find the information including shipping options in this discussion about motorcycle shippers useful in preparation for that move.
Things to Keep in Mind for Alabama Motorcycle Shipping
This information should be understood to apply to all powered sports vehicles, such as motorcycles, scooters, All-Terrain-Vehicles, and high-performance motorcycles.
You'll want to confirm with your shipper of choice that they actually pick up the motorcycle from your home before transporting (known as door to door shipping). If not, then you may need to ride the motorcycle to their offices before shipping (terminal to terminal). This also means that pickup and delivery points must be accessible by a tractor-trailer, or else the on-load/off-load points will need to be arranged specially.
Most likely you will want to have your motorcycle shipped in an enclosed container for best service, so as to avoid any possible damage during transit, but if you wish to keep costs down, open shipping is often available as well.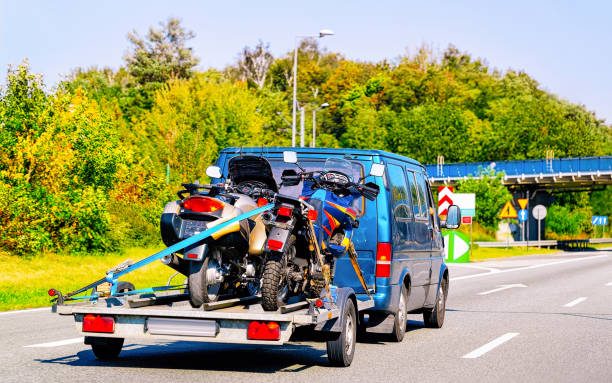 The cost of motorcycle transport services will depend on the distance it is being transported, the cities of origin and destination, the size of your motorcycle (because of the space it occupies on a truck), the method of shipping (tie-down straps or closed container), and whatever the prevailing cost of fuel is at the time of shipment.
If your motorcycle or sports vehicle exceeds weight limitations (usually 700 lbs), there could be an additional charge.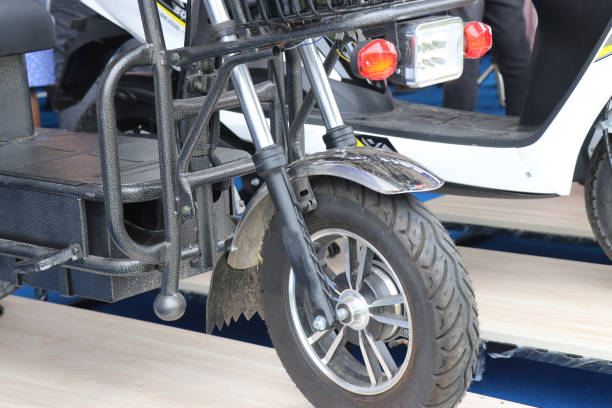 Most motorcycle shipping companies carry insurance in their online form for any vehicle they ship, but you should check with your shipper to determine if the coverage is sufficient for your particular motorcycle.
During transit, all fluids must be drained out of the motorcycle and the battery should be disconnected.
A-1 Auto Transport Ships Worldwide.
Get a Free, No Obligation to Buy, Motorcycle Shipping Quote.
Get my free quote now
or call us to do it for you:
Alabama Motorcycle Transport Companies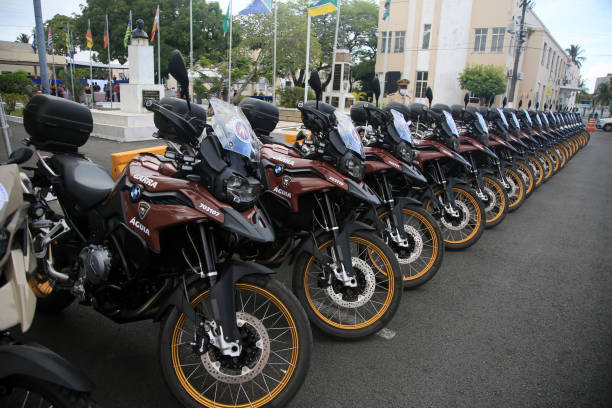 Below are listed some of the best motorcycle transport companies in Alabama with competitive rates. You would do well to select any of these shippers in your surrounding area as the company you trust to move your bike in Alabama, but as noted above you should go over some of the details associated with shipping a motorcycle so there are no nasty surprises.
Car Shipping America
308 44th Pl N Birmingham, AL 35212
1 866-589-4866
Nation Transport
Serving Tuscaloosa, Huntsville, Birmingham
(877) 409-4104
Rite Way Auto Transport
Serving Tuscaloosa area
(877) 688-8801
Road Runner Auto Transport
Serving the Birmingham area
(888) 777-2123
Useful Links
Alabama Department of Transportation
Popular Destinations:
Frequently Asked Questions
How much does it cost to ship a motorcycle to Alabama?

It really depends on the specifics of your order. First, you'll need to provide your shipping company with your motorcycle's exact measurements, including its dimensions and weight. A standard limit is 700 pounds, and you'll have to pay extra if your vehicle is any heavier.

Next, the distance is obviously a major factor. If your pickup and dropoff points are further apart, it'll drive up the delivery's cost. This also applies if either of your locations is in a remote area since it's harder for the company to reach you as well.

The types of transport you go for are also a major factor, which ties into what you're willing to leave out. If you choose open transport, it's much cheaper than enclosed transport. The latter means your motorcycle will be in an enclosed container, and the extra protection costs money.

There are also two common delivery options; door-to-door and terminal-to-terminal. The former means the shipping company will come directly to your door, while you'll have to take your motorcycle to the terminal for the latter. This makes it cheaper but less convenient. And if you live far from the terminal, the fuel cost will close the final number together anyway.
How long does it take to transport a motorcycle to Alabama?

It could be difficult to have an exact amount. While the national average is $940 for an open carrier and $1,300 for an enclosed one, these numbers are for a cross-country delivery. So they only apply if you live farther away from Alabama.

When you ask your company for a quote, they ask you for specific details about your delivery so you can get a close estimate.

Usually, a company has to factor in several aspects before your motorcycle is delivered. Things like the weather might seem small, but they greatly affect logistics. Extreme heat causes engines to overheat, while storms mean obvious delays.

If your company used a large carrier for your order, it might cost less, but it'll also take longer to get delivered since you'll have to wait your turn according to the driver's route.

You can use A1 Auto Transport's GPS System to track your order so you know when it'll reach you.
Will my motorcycle be secure?

As long as you choose a trustworthy company, you don't need to worry about whether your motorcycle is secure. Your movers will simply push the vehicle onto the carrier using a ramp and secure it using ratchet straps.

If you have a more expensive model, you might have to pay extra if you want more security. But it usually isn't needed. If you feel the extra protection is necessary, select enclosed transportation. While it'll be more expensive, you won't be worried about it.

Even without it, a good company uses several eyelets and straps to make sure the vehicle doesn't budge during the journey.

All you must do is make sure you prepare it well. You have to remove all extra parts, empty its tank, and have it cleaned. It'll be ready to be shipped after that.
Will my motorcycle be insured?

Any legally registered company will be insured, which means you'll be compensated for any damages to your motorcycle.

It's also why you should always choose your company carefully. You shouldn't choose a firm that is too cheap, since if their rates are less than others, they're skipping something.

It might be insurance, which means you'll suffer damages in case of an accident. You can easily check Alabama's state website for a list of all the licensed companies, so choose well.