What's in this article?
Car Transport Indiana Near Me
The state of Indiana, or the Hoosier State, is well-known for its correlation to the world of professional racing, with the infamous Indy 500 taking place within the borders of the state. However, there is much more than meets the eye to this northern Great Plains destination.
The largest city, Indianapolis, along with other major cities in Indiana like Fort Wayne, Gary, Terre Haute Evansville, and South Bend is home to several prominent universities, major sports team franchises, and countless entertainment options. When living in Indiana, having a car is a must, so you'll need to ship your car to your destination. For this, you will need reliable Indiana auto transport services.
Cost & Time To Ship Your Car Examples
| Shipping To/From | Cost | Distance | Estimated Time In Transit |
| --- | --- | --- | --- |
| Indianapolis to Columbus | $175 | 175 miles | 1 - 2 days |
| Detroit to Indianapolis | $299 | 299 miles | 2 - 4 days |
| Fort Wayne to Philadelphia | $463 | 617 miles | 3 - 5 days |
| New Orleans to Indiana | $645 | 860 miles | 3 - 5 days |
| Indiana to Florida | $641 | 1069 miles | 4 - 6 days |
| Texas to Indiana | $666 | 1110 miles | 4 - 6 days |
| Indiana to Colorado | $712 | 1187 miles | 4 - 6 days |
| Phoenix to Indiana | $1042 | 1737 miles | 5 - 7 days |
| Indiana to Las Vegas | $1121 | 1869 miles | 5 - 7 days |
| Los Angeles to Indianapolis | $1034 | 2067 miles | 6 - 8 days |
| Oregon to Indiana | $1057 | 2114 miles | 6 - 8 days |
*Prices and times are estimated. They can vary depending on the season and what type of vehicle you are shipping.
Car Shipping Company Near Me
Looking for auto transport services near you in Indiana? People are moving in and out of the Hoosier State every day. If you're moving or planning to attend one of the many major events held in Indiana this year, like the Indianapolis 500, our team of professional drivers can help get your car transported to your door.
Tips For Handling Indiana Car Transport Companies
When you are looking to book Indiana car shipping services, keep a few things in mind.
Time of year: If you plan to move or ship a car during high peak times of the year when you are sure to get a driver and lower rates, then you might want to plan just a little further ahead than usual. This ensures that you get your auto transport services shipping request through in time.
Affordability: When you are shopping for Indiana car transport quotes, you want to be sure to find something that fits your budget. Auto shipping companies can quote you a range of prices depending on the type of shipping services in which you are interested.
Background info on your chosen Indiana auto transport company: For example, if the Indiana auto transport company in question doesn't have a solid record of customer service, you want to know it BEFORE you book Indiana car shipping services. Do some research to make sure that the Indiana car shipping service you choose is the best one to fit your particular needs. Read BBB accredited reviews online, and see what past customers are saying about their driver, if their car arrived safely, and general information about the services they received.
Whether you're planning a trip to Indianapolis to watch NASCAR's finest race around the track of the Indy 500 or you want to explore some of the cultural heritage of the areas like Fort Wayne, South Bend, and Terre Haute, book your auto transport services so you can have your vehicle to explore wherever you would like to.
Visit the Indiana Department of Transportation website for more information on Indiana auto transport services.
Long Distance Auto Transport to/from Indiana
Driving your car across the country is cumbersome, regardless of whether you're moving for a new job, school, or to a new house. You may rely on us for long-distance auto transport throughout Indiana, as A1 Auto Transport operates nationwide.
We provide terminal-based and door-to-door services throughout Indiana for open and enclosed car shipping. Our dependable vehicle transport infrastructure and carriers that ship a dozen at once allow us to provide rates significantly cheaper than $500. You can save both time and money by using a car shipping service instead of driving the vehicle yourself.
International Auto Transport Services from/to Indiana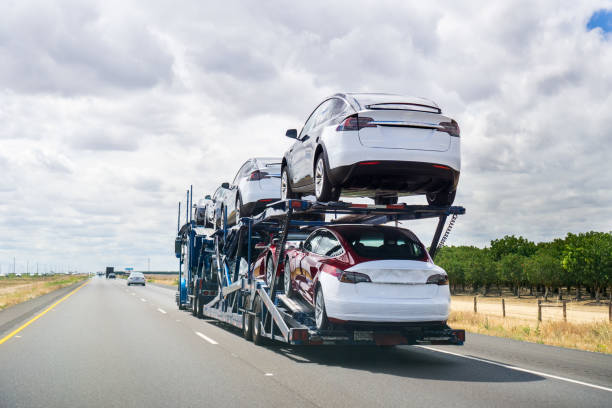 International auto shipping can be a stress-free experience once in the hands of A1 Auto Transport. We'll deal with customs for you, prepare the necessary transport and take care of the shipment itself.
All you have to do is provide some basic information about your circumstances, documentation, like an id, the car's registration, whether you can transport household goods etc. for customs clearance purposes.
Cheap Auto Transport Options in Indiana
Thanks to a well-constructed system, our discounts, and our seasonal offerings, our auto shipping services are affordable to most citizens. If you want to opt for our cheapest Indiana auto transport services, here are the ones that will keep costs to a minimum: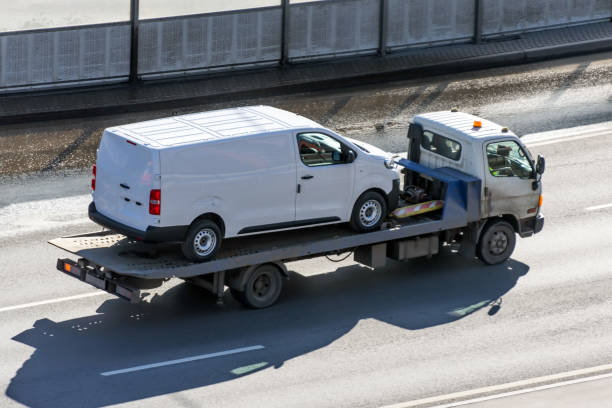 Our terminal to terminal auto transport service is reasonably priced. This is because the driver can pick up all the cars at one central location, and drop it off at another. Since it saves us time, we offer this service at a discount. Those in major cities like Fort Wayne, South Bend, and Indianapolis qualify can pick up their vehicle from a driver at a terminal.
When opting for a low cost, we recommend you ship your car with our open carriers. The larger carrying capacity of the carriers enables us to reduce prices considerably. When combined with our terminal system and our discounts, everyone can benefit from our auto transport services regardless of income.
Luxury and Classic Car Auto Shipping in Indiana
Shipping luxury or antique automobiles to Indiana requires special attention. Of course, you may also transport them the normal way, on an open trailer. But if money is not a problem and you want to ensure they're fully protected, then enclosed carriers are a better delivery option.
Certain weather conditions such as snow, wind, or rain can damage an exotic or classic car's body if it's left exposed. However, in an enclosed carrier this problem is eliminated. Such trucks enable easy loading for low ground clearance cars, so the chances of them getting damaged are minimized. As the owner, you will also receive daily updates from the truck driver regarding your car's current location from anywhere in the country. You will also be notified as soon as delivery is made to its destination in Fort Wayne or South Bend or wherever it is headed.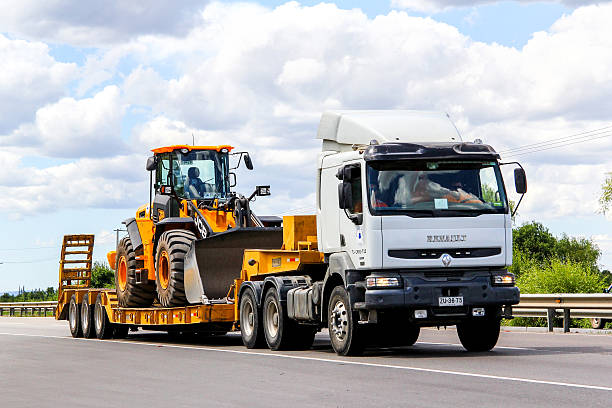 Indiana Auto Transport Special Discounts
Military members using A1 Auto Transport's services benefit from a special discount. Similar price reductions are given to student and senior customers. If you wish to reduce auto transport costs as much as possible, we recommend you call regarding our seasonal offerings. They're available during certain times of the year (eg memorial day) and can be used by everyone when transporting to a major city like Fort Wayne, South Bend, or Terre Haute.
Auto Transport Safety Measures in Indiana
Accidents during auto transport are a very rare occurrence. Due to technologically advanced carriers and proper safety procedures, a bump or scratch caused by a flying pebble is the most you should expect. Try to get a free car wash before handing it over so you can spot any changes right away.
Cars cannot move while on the trailer and the surrounding beams limit the area exposed to the elements. Also, after you hand over your vehicle to the truck driver, its safe delivery becomes our responsibility. This means in the event a pebble does leave a scratch on your new paint job, you can ask for compensation.
Services And Information
A-1 Auto Transport Ships Worldwide.
Get a Free, No Obligation to Buy, Auto Shipping Quote.
Get my free quote now
or call us to do it for you:
How to Request a Price Estimate
Most of our potential customers use the online free quote form due to its convenience and privacy. You can find it on any page, and it's very easy to complete. Make sure you follow the instructions to the letter to get the right instant quote for the services you require.
If you wish to make contact with us through the phone, you can easily do so through the number listed above. This method is more direct and can save time on both ends. Also, during the discussion, we may be able to arrange cheaper car transport for you. Some of our customers have saved up to 15% after speaking to us.
Indiana Auto Transport Companies Directory
The auto transport industry in Indiana is spearheaded by:
Auto Driveaway
Serving the greater Indianapolis area and nationwide beyond the United States, this Indiana car shipping logistics business provides both local and national car transport service to those looking to move into the Indianapolis area or out of it. Offering door to door and terminal to terminal deliveries. Ship everything from cars, trucks, vans, SUVs, motorcycles, boats, heavy equipment, and more. Licensed, bonded, and insured business. Get a free quote today online, by phone, or by email.
2559 East 55th Place
Indianapolis, IN
317-259-7060
Guaranteed Auto Transport
Just as the name says, this car shipping company guarantees a solid customer service experience and a wide array of shipping options, depending on specific needs. Each trained, professional driver ensures delivery in the best possible condition. They only own a couple of auto transport carriers, so book your shipment early. Ratings of this trucking and hauling business are generally good.
6121 North College Avenue
Indianapolis, IN
317-205-9077
Guaranteed Auto Transport
Vehicle Registration in the State of Indiana
Indiana state law requires the registration of every vehicle at the BMV in order for them to be legally operated by a driver on the roadways.
Vehicle registration may be realized either online or personally at the office. Regardless of the way of transmission, the following documents are mandatory: title, driver's license, car insurance proof, payment of the registration fee. In addition to the documentation, take note that emission inspections are due from 2 to 2 years for all vehicles in the state, and new residents must provide proof of completion for a VIN inspection as well.
If you own a legally registered Indiana state vehicle, make sure you keep the plates and registration current by getting informed on the registration renewal policies.
All new Indiana residents have a period of 60 days to complete the registration of their vehicles at a local branch office of the BMV.
However, to apply for a registration, you must own a car title issued in your name by the Indiana state. Make sure to get informed on the policies of transfer for vehicle titles.
Steps to be Taken for Registering an Indiana Car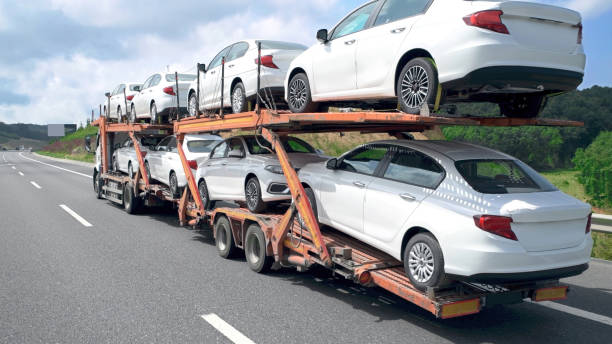 Dealership-bought: All car dealerships handle the registration and title processes for their clients, as well as collecting the fees for registration - the two being part of the purchase process.
Private Party-bought: You are required to register in person any vehicle purchased from individuals. It can be done:
Online – by meeting 2 requirements: having already submitted your title application and the purchase not being older than 60 days
In-person at the office – if the purchase is older than 60 days
Note that you can apply for the title of the vehicle also by mail.
Online Vehicle Registration
Online registration is only possible if the purchase date is not older than 60 days and you already have a title from Indiana on your name.
During the online registration process, you have to provide:
The number of your driver's license issued by the state of Indiana;
The title information of the vehicle;
Proof of payment for the fees of registration.
In case 60 days have passed since the acquisition date, you must be present in person at the office of the Indiana BMV to register the vehicle in your name.
In-Person Vehicle Registration
For purchases older than 60 days or for vehicles that are not titled in the state of Indiana on the name of the new owner, the following documents must be submitted in person at any local BMV office:
The owner's Indiana issued driver's license;
The vehicle's title documentation;
If the vehicle is not titled in the name of the new owner, additional documentation submission will be required in order to transfer the old title in your name.
Documentation of car insurance recognized in the state of Indiana;
Proof of payment for all taxes and fees regarding the registration.
Mail ordered car title: Even though you can't register your car in the state of Indiana by mail, you have the option to apply for a car title from outside the state. After the titling of the vehicle, you get the option of registering it online through the remote registration process.
Vehicle registration transfer in Indiana: Indiana state authorities give you the means to transfer the title of your old car onto a newly acquired vehicle up to 45 days from the purchase date by paying a small fee. The sole condition is the car's title must be on your name. If it's not the case, please take into consideration that you can apply for both the title and the registration on the same day.
Non-resident and Military Vehicle Registration in the Indiana state
The car registration process differs depending on your status:
1) Indiana stationed military without being a resident: If your vehicle is properly registered and insured in the state where you have your residency, you don't have to register your automobile with the Indiana BMV.
However, if you claim residency in Indiana state, you'll have to submit yourself to the process of registering a car in it.
2) Indiana stationed military residents: The same terms and process of car registration as civilians applies
3) Military residents stationed outside the state: Apply for care registration by using the online portal of the BMV. If you're having trouble registering your out-of-state car, contact the BMV Call Center for help and support to find proper guidance.
Fees of Car Registration
The amount of fees and taxes you will have to pay to have your car registered in Indiana depends on car type, its price, age, and county of residency.
Note that Indiana's fees for passenger cars are standardized, but the fees for truck registration vary depending on the vehicles' weight.
In the complex registration process, you will find multiple types of taxes, each applicable to different situations: transfer of license plates, late registration, the release of duplicate for the registration document, release of duplicate for the license sticker or plates, change of the type of the license plates, change of the information for the car registration, etc.
Excise tax: The price and the age of your vehicle might determine you to pay an excise tax as well at the moment of registration.
Indiana stationed Military members that do not reside in this state but have their vehicles registered within benefit from an exemption of the excise tax when they renew their registration.
Wheel tax and surtax: Their variation depends on the owner's county or city of residence.
Car Inspections in the State of Indiana
To keep your car legally circulating in the state of Indiana, you have to submit it to an emissions test once every two years. This inspection is not required at the moment of registration.
However, if your vehicle has never been issued a title in state, a VIN inspection is mandatory. These inspections can be issued by an officer of the law or by the BMV office.
To keep your car legally circulating in the state of Indiana, you have to submit it to an emissions test once every two years. This inspection is not required at the moment of registration.
However, if your vehicle has never been issued a title in state, a VIN inspection is mandatory. These inspections can be issued by an officer of the law or by the BMV office.
Indiana Wikipedia Page - everything you need to know about the state of Indiana.
University Of Indiana - a major multi-campus public research institution, grounded in the liberal arts and sciences, and a world leader in professional, medical, and technological education.
Frequently Asked Questions
Will my car be insured during shipping?
The federal government requires that all car shipping companies carry insurance on their cargo, which means that if your car is damaged during transportation, you should be covered by that policy.
In addition to having insurance, we recommend looking over your car once it's been delivered to check for any damage. This will allow us to get a claim started for you right away.
If you have an expensive car, we recommend investigating additional coverage. The amount of coverage available under the average carrier policy will probably not be enough to cover the full value of your car and having an additional policy could help to cover any shortage in the event of damage.
Do I qualify for any discounts?
Possibly! A-1 Auto Transport offers a number of discount programs for the various services. Senior citizens, students, and military personnel usually qualify to receive a discount, and we frequently offer seasonal discounts. If you are looking for additional discounts, please do not hesitate to call and ask.
Who is responsible for regulating Indiana's car shipping companies?
While Indiana does not have specific restrictions for car shippers, the Indiana Department of Transportation (INDOT) does regulate all commercial and freight trucks. The agency is responsible for issuing permits to companies based in Indiana and decides on restrictions regarding the size and weight of a truck.
Interstate car shippers also need to be licensed by the Federal Motor Carrier Safety Administration (FMCSA). This department maintains regulations for all interstate shipping companies, including auto transporters, and issues unique USDOT numbers to help keep track of each company's safety records.
Can inoperative vehicles be transported in Indiana?
Legally, the answer is yes, however, there are many auto transport companies in Indiana that will not transport inoperative cars. You need to ensure that the company you select offers this service.
An experienced transport company, such as A1 Auto Transport, will know that your vehicle needs to roll, steer, and brake. It is essential that you understand and communicate the condition of your car before shipment. This may require a visit to the mechanic for a final inspection report before transport if you are unsure of the vehicle's condition.
How can I file a complaint?
The best way to file a consumer complaint against an Indiana-based auto transport company is to go through Indiana's Office of the Attorney General. As a part of the Consumer Protection Division, they're tasked with addressing all consumer complaints.
If other problems or issues come up with an auto shipping service in Indiana during transit or you notice damage after your car arrived at its destination, contact the U.S. Department of Transportation (USDOT) and the Federal Motor Carrier Safety Administration (FMCSA). If you feel the business has committed fraud, submit a complaint with the FMCSA by phone at 1-888-DOT-SAFT (1-888-368-7238). If the car shipping company provided poor service, you can also file a complaint with the FMCSA's National Consumer Complaint Database.
Do Indiana car shipping services provide real-time tracking for my car's journey?
Many Indiana car shipping services offer real-time tracking for your car's journey. This allows you to stay updated on the location and progress of your vehicle during transportation. It provides peace of mind and transparency throughout the shipping process.
What preparations should I consider for my car before utilizing an Indiana auto transport service?
Before utilizing an Indiana auto transport service, there are a few preparations you should consider for your car. 

1. Clean your car: Before shipping your car, clean the interior and exterior. This will allow for a thorough inspection and ensure that any existing damages are documented.

2. Remove personal belongings: It is recommended to remove all personal belongings from your car before shipping. This includes any loose items, accessories, or valuable items. Auto transport companies are not responsible for any lost or damaged personal belongings.

3. Check for leaks and mechanical issues: Before shipping your car, check for any leaks or mechanical issues. If there are any, it is important to get them fixed before transporting your car. This will help prevent any further damage during transit.

4. Take detailed pictures of your car from different angles before shipping it. This will serve as evidence of the condition of your car before transportation in case any issues arise during transit.

5. Disable car alarms: If your car has an alarm system, it is important to disable it before shipping. This will prevent any unnecessary disturbances during transportation.

By following these preparations, you can ensure a smooth and hassle-free experience when utilizing an Indiana auto transport service.
How much does shipping a car from Seattle to Indianapolis cost?
The cost to ship a car from Seattle, Washington, to Indianapolis, Indiana, will vary depending on several factors, including the type of car, the time of year, and the shipping company you choose. However, you can expect to pay between $900 and $2,500 for this service.
Here are some of the factors that can affect the cost of shipping a car:
Type of car: Larger cars and cars with special features, such as luxury cars or sports cars, will typically cost more to ship.
Time of year: Shipping rates are often higher during peak season, such as summer.
Shipping company: Different shipping companies have different rates. It is important to compare quotes from multiple companies before you choose one.
To get an accurate estimate of the cost to ship your car from Seattle to Indianapolis, you can use a car shipping calculator. These calculators will consider all relevant factors, such as the type of car, the time of year, and the shipping company you choose.
Are there any hidden fees or surcharges I should know when getting a quote for Indiana auto transport?
When getting a quote for Indiana auto transport, it is important to inquire about any potential hidden fees or surcharges. Some standard fees to be aware of include:

- Fuel surcharge: Some auto transport companies may add a fuel surcharge to cover the cost of fuel during transportation.
- Insurance fee: It is important to clarify if the quote includes insurance coverage for your vehicle during transport. If not, inquire about the cost of adding insurance to your shipment.
- Terminal fees: If you choose to drop off or pick up your vehicle at a terminal, additional fees may be associated with this service.
- Expedited shipping fees: If you need your vehicle transported within a specific timeframe, there may be additional fees for expedited shipping.
- Accessorial charges: These are additional services or requirements that may incur extra fees, such as door-to-door delivery, special handling, or storage fees.

To avoid surprises, ask for a detailed breakdown of all potential fees and surcharges when obtaining a quote for Indiana auto transport.
How long in advance should I book a service for Indiana car transport?
It is recommended to book a service for Indiana car transport as soon as you know your desired shipping dates. This will ensure you have enough time to research and compare different auto transport companies, get quotes, and make a reservation. It is especially important to book in advance during peak seasons or busy times, as availability may be limited. You can secure your preferred dates by booking early and avoiding any last-minute stress or delays.
How to save on car shipping in Indianapolis?
To save on car shipping in Indianapolis, consider the following tips:

1. Compare quotes: Obtain quotes from multiple auto transport companies to compare prices and services. This will help you find the most affordable option.

2. Choose open transport: Open transport is typically less expensive than enclosed transport. If your car doesn't require extra protection, opting for open transport can help save money.

3. Plan: Booking your car shipping service in advance often lowers prices. Last-minute bookings may be more expensive due to limited availability.

4. Be flexible with dates: If you are flexible with your car shipping dates, inquire about discounted rates for off-peak periods. Some companies offer lower prices during less busy times.

5. Consolidate shipments: Consider consolidating shipments if you know others shipping their cars. This can reduce costs by sharing the transportation expenses.

6. Remove unnecessary items: Before shipping your car, remove any items from the vehicle. Extra weight can increase the cost of shipping.

7. Research discounts: Some auto transport companies offer discounts for certain groups, such as military personnel or students. Research and inquire about any available discounts that you may qualify for.

By following these tips, you can save on car shipping in Indianapolis and ensure a cost-effective transportation experience.