Shipping your vehicle a long-distance is not an everyday occurrence for most people. You might be wondering what happens after you get your quote, make your reservation, and pickup day comes for your vehicle. A professional auto transport company is not going to expect you to know every aspect of the car shipping process. That is why, at A-1 Auto Transport, our team of experts keeps you in the loop during the entire experience. 
Researching and Quoting Companies
Hopefully, the need to transport your vehicle is not a spur of the moment circumstance, and you have time to research the companies you wish to get quotes from properly. Not all auto transport companies offer full transparency, like A-1 Auto Transport. To properly look into transport companies, you may want to begin a few weeks to even a month before the actual shipping date.
Preliminary Investigations
The first thing you need to do when you find a company you are considering is looking into their licensing. You should be able to easily obtain their USDOT (United States Department of Transportation) number and their FMCSA (Federal Motor Carrier Safety Administration) licensing. If you are having trouble obtaining these, move on to the next contender.
Start calling these companies that you have verified through their USDOT and FMCSA licensing and ask for a quote. When you are obtaining your quote, make sure you are asking the person on the other end of the phone questions. It is entirely within your right to demand information from potential auto transport companies. After you have conducted these preliminary investigations into your top choices, choose the one that you are most confident about and feel you would have a pleasant experience.
At this initial step in your shipping process, you need to make sure you choose wisely. In the back of your head, the adage "you get what you pay for" should weigh heavily on you. Prices that seem like they may be too good to be true generally are. You should be looking for competitive pricing, but not something that doesn't fit within your budget
Detailed Quoting Process
When you call to set up a shipment, you need to have some information readily available. The process of shipping a vehicle isn't quite like mailing a letter or sending a package. There are a lot more details and procedures that have to be completed by the company and on your end.
Make sure that you know the specifics of your vehicle when you call in for your detailed quote. Cars of different makes and models have different weights. A specialist will be able to determine the weight of your vehicle, which is a factor in your shipping price, based on the information you provide. Make sure you are also disclosing any special modifications that the car may have, these could impact the weight.
After you have given all the vehicle information, logistics specialists will begin discussing shipping dates with you. Try to have more than one in mind because depending on the method you choose for transport, and you may not be able to get your first option without a higher price tag.
Once you and the transport company have picked a specified date and time for pickup, you will want to work out the terms of payment for the shipment. The paperwork is probably the least fun part for everyone involved, but to provide safety to you and your vehicle, it must be done. This paperwork will include the contract, payment terms, insurance information, and mutual contract information.
Prior to Scheduled Pickup Date
The shipping company will provide you with a list of expectations for your car before they pick it up from you. These are simple procedures that will not only help you reduce costs but ensure that your vehicle is safe during transport. Failure to follow the specified procedures could result in an insurance claim not being paid if something happens to your car during the transport process.
Wash and Clean Your Car (Inside and Out)
The accumulation of dirt or dust on your car can hide dents, scratches, and dings. These are all things that you and the driver of the transport trailer will discuss before loading the vehicle. It will be difficult to accurately make a note of these pre-existing damages if your car is dirty. Your driver may even require that you wash it before they load it on to the trailer due to that reason.
If you are having your vehicle transported across international borders, like into Canada, you will have to make sure that it is free of debris and dirt. The United States and Canada both require that any vehicle entering their country be free of foreign dirt and soil.
During the transport, your car will endure some natural movement that could upset anything that is not securely anchored down. To avoid damages or a mess on the inside of your vehicle, it is recommended that you remove all items that could move around during transport. Things like spare change, charging cables, air fresheners, and any interior item that is not a permanent fixture should be removed.
Disable the Alarm
There is nothing more embarrassing than finding out that your car alarm was going off while the transport truck was driving down the road. Make sure that before pickup, you have disengaged the alarm so that your battery is not dead upon arrival, and your truck driver isn't angry.
Check Fluids but Refrain from a Fill-up
A general rule of thumb for the gas tank during transport is to leave as little fuel as possible in the tank. No more than a quarter of a tank of gas should remain in your vehicle during the transport process. The only time your car is going to be driven is onto and off of the truck. A full tank adds unnecessary weight to your vehicle, which not only affects your price but could potentially cause danger within the trailer.
On the reverse end, make sure you fill up all of your other fluids in your vehicle. This will be the easiest way for you to spot a leak. If you look under your car and notice a leak (not from running the air conditioner), you will want to have it repaired before the company picks the car up for transport. If the leak is bad enough and you do not fix it, the company may refuse the shipment. You wouldn't want someone else's car leaking fluids on your vehicle during transport, so don't allow yours to do it either.
Check Tire Pressure and Remove Customizations
Tires have just as much potential of being damaged during transport as they do if you were driving if they are not cared for properly. Having under- or overly-inflated tires during loading and unloading of your car could cause extensive damage to the tire or even the rims. That is why you should always be aware if you have properly inflated tires.
Customizations to your vehicle, like spoilers, should be removed from the car and placed in the trunk. Items added onto a car, like a spoiler, make for an awkward size difference, which could cause them to be broken during transport. If you have a large antenna, it may not be a bad idea to remove it as well to be on the safe side.
Pickup Day
On pickup day, you and your driver should inspect your vehicle. Part of the vehicle shipping process is a Bill of Lading. The Bill of Lading allows the driver to identify any pre-existing damage to your car in writing. Once this is completed, you and the driver (or transport company representative) will sign the paper stating that you agree with the findings. For added protection, you may want to take photographs of your vehicle before loading. That way, you have additional proof if something happens during transport. After your car is loaded, make sure you lock it. There should not be a reason for it to be unlocked again until it is delivered.
During Transport
Depending on where your car is being shipped to, it could be on the road for a little while. Vehicles are big investments, and sometimes our nerves can get the best of us waiting for it to get where it needs to go. More and more professional shipping companies, are offering GPS tracking on their trucks. This allows you to get real-time information about where your shipment is at any given time. 
If you find that you have more questions after your vehicle has already been loaded and on the road, you can call the company you are using and ask them. You are a customer, and sometimes you can't think of all your questions at one time. A1 Auto Transport understands that. Our experts are available to answer your questions, and we stand behind our experience of over 30 years in the automotive transport industry.
Delivery Day
Depending on where your vehicle was going and the type of transport you chose, the delivery day has finally arrived. When you meet the driver and unload your car, both of you will do another inspection. This inspection is to certify that your car did not sustain any damage during its transport. A lot of vehicle owners will also retake photographs, in the presence of the driver so that it can be verified should any new scratches or damage has turned up.
If Damage Occurred During Transport
Sometimes accidents happen. Truck drivers cannot always anticipate the driving habits of other drivers on the road. So if you get your vehicle back and there is new damage on it, there are some additional steps you will need to take before the driver or shipping representative leave.
Take a photograph of the new damage, preferably from the same angle the "before" picture was taken at. 
Make sure the new damage is documented on the Bill of Lading. Since most of these forms have detailed diagrams for cars, it should be easily accommodated. Make sure that the driver or the representative of the shipping company have acknowledged this new damage in writing and have signed the paperwork.
Visit your mechanic or dealership to get an estimate of repairing the damage to the vehicle. Get a written or a copy emailed to you so that you can present it to the shipping company.
Make sure when you send the estimate to the shipping company that you are also accompanying it with any inspection paperwork, like the Bill of Lading, and photographs documenting the damage. The shipping company will need this information for their insurance company in their claim. If you have to get a rental vehicle, make sure you keep receipts for reimbursement purposes with the shipping company's insurance.
What happens if the shipping company won't pay?
Hopefully, you won't have to deal with a shipping company that won't pay out the claim on your vehicle that was damaged under their supervision. If you do, filing a complaint with the Better Business Bureau may be a solution to all your problems. The BBB has mediators that can step in and work toward a solution that both parties can agree with. 
If the problem is still not solved, you can try reaching out to the insurance agent of the shipping company. You should have been given all that information in your original contract. They may be able to come up with a solution and get your car fixed.
Experts You Can Trust
There are a lot of auto shipping companies claiming to be experts in the auto transport field, yet not quite as many have been around as long as A-1 Auto Transport. Offering over 30 years of expert service and transport across the world, A1 Auto Transport is a prime example of expert service at a competitive price. Our company takes pride in being completely transparent with our customers, which means you won't have to worry about hidden charges or fees. We make sure you know how much it will be to get your car where it needs to be shipped to. If you need expert car shipping service, call A-1 Auto Transport today.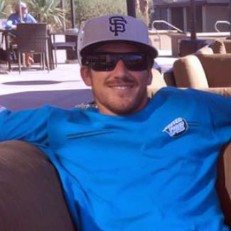 Joe Webster began his journey in the auto transport field by attending the University of Southern California (USC), where he graduated with a Bachelor of Business Marketing.

After college, he started his career in the auto transport industry from the bottom up and has done virtually every job there is to do at A-1 Auto Transport, including but not limited to: Truck Driver, Dispatch, Sales, PR, Bookkeeping, Transport Planner, Transport Manager, International Transport Manager, Brokering, Customer Service, and Marketing. Working with his mentor Tony Taylor, Joe Webster has learned the ins and outs of this industry which is largely misunderstood.

With over 30 years experience in the industry, we've been helping people ship their vehicles, motorcycles, RV's, heavy equipment, household goods and more across the country or overseas without a hitch. Ask us anything.