Transport companies have a lot of different options when it comes to transporting your vehicle or shipping heavy equipment. Whether you need it taken down the block or across the country, most of your transport companies, like A-1 Auto Transport, offer a variety of transportation solutions to fit your budget. Professional transportation specialists will be able to provide you with the right trailer to accommodate your vehicle or heavy machinery so that it makes it to the destination in the same condition it was in when you left it.
Why are there so many different trailer options?
Transporting a 2005 Mazda is not the same as transporting a 2020 Tesla. Personally, if I were paying $85,000 for a brand new vehicle, I wouldn't want to ship it exposed to the elements. That is why options for different types of cars exist. The same applies for oversize equipment, and you wouldn't put it on a trailer designed to ship a motorcycle, it doesn't make sense. So for these reasons, auto transport companies offer various types of trailers to fit the need of you and your vehicle.
Flatbed Trailer
Flatbed truck trailers are the most commonly used trailer in the transport industry. There are several different kinds of flatbed trailers that can accommodate multiple load types. The standard configuration for a regular flatbed trailer is 48 to 53 feet in length, although the most common length is 53 feet.  These trailers are also around 60 inches high, which allows for the accommodation of freight that is tall. Loads can be as tall as 8 feet 6 inches and still pass under bridges and overhead wires.
These types of trailers have an open truck bed and typically no sides when being used in car transport. It can haul anywhere from one to four cars at one time. Some transport companies offer the retractable curtain or Conestoga style flatbed trailers. These flatbeds have optional coverage that can easily be put into position over freight to help protect it. The curtain used is frequently a softer style covering, not as protective as an enclosed transport.
Gooseneck Trailer
A gooseneck trailer is a type of flatbed trailer that earns its name from the style of hitch used. The point of connection between the truck and the trailer looks like a goose's neck. These types of trailers are for the more proficient towing specialist. The trailers themselves are more expensive than your typical flatbed, and they have a more complex set up than your standard ball and hitch. Most of your gooseneck trailers will be used for larger cars, vans, and commercial equipment. The reason behind this, the gooseneck hitch makes the trailer and the load-hauling more stable on the open road. 
Open Car Trailer
When you think about cars being transported to a car lot, most of those cars are transported by an open car auto transport trailer. An open car trailer is considered the "workhorse" of the automotive transport industry. These trailers have the capacity to carry multiple cars at one time, which makes them extremely cost-efficient. Auto transport companies often pass down additional savings to their customers. 
The downside to the open car trailer is that whatever vehicles get hauled are exposed to the elements. This means that rain, snow, and random gravel flying from the road has the potential of dinging a car riding on the trailer. Not that this happens very often, but the potential is there.
Wedge Trailer
The best way to describe the wedge trailer is by combining a gooseneck trailer and an open car hauler, only on a smaller scale. The hitch resembles the gooseneck, and the wedge part of the trailer looks like one level of an open car hauler. Unlike an open car hauler, a wedge trailer can only accommodate three to four cars, depending on the length of the trailer. Wedge trailers are best pulled by trucks that are at least 1 ton.
Drop Deck Trailer
Drop deck trailers are also known as "step decks" or "lowboy" trailers. These trailers start as a platform semi-trailer with open sides but have two different flatbed deck levels. The first level of the deck is used for standard-sized vehicles or equipment, but the dropped portion is good for taller equipment that cannot be transported on a typical flatbed trailer. The changes in the two different heights of the deck make for more effortless loading and unloading.
Enclosed Trailer
Enclosed transport trailers are typically used for higher quality vehicle transports. You will often find that owners of convertibles, exotic, and classic cars opt for an enclosed trailer option when transporting their vehicle with a professional auto transport company. An enclosed vehicle trailer helps protect the vehicles being transported from the elements that mother nature can throw at us. These enclosed trailers can hold anywhere from one to eight cars at any given time. It is a more expensive transport choice.
How to Pick the Best Trailer for Transport
An auto transport specialist will be the one to ultimately help you decide on which transport trailer will accommodate your vehicle the best. You can be informed before receiving a list of quotes by understanding what each option means. Deciding on the method that will not only fit your budget, but your needs will be an essential part of the process.
Choosing Open or Enclosed Transport
 The first step that you have to take when getting quotes for vehicle transport is to decide if you are going to require an open carrier or enclosed transport. There are a lot of different reasons why people choose open carriers over enclosed transport trailers, but you have to make the decision that is best for your wallet and your vehicle.
Reasons to choose open carrier vehicle transport trailers

Shipping using an open method of transport can be faster
More budget-friendly options
Lighter than an enclosed trailer, creating more fuel-efficiency

Reasons that might deter you from choosing an open carrier

Because an open carrier is open, this means that your vehicle is going to be exposed to nature's elements.
You may be required to wash your car as soon as you get it back because of the exposure of such elements.
Try to request having your car on the top row of the open carrier. This will help protect your car from flying road debris and possible fluids leaking down from the above vehicles.

Reasons to choose an enclosed trailer for vehicle transport

Your car is shipped using a trailer that is closed on all sides. This protects your car from weather and road debris that could otherwise cause some trouble for your vehicle.
Drivers who haul enclosed trailers are often more experienced with the trailer and equipment.
Some auto carriers will offer white glove services with the reservation of an enclosed transport trailer. These services often include things like more personal attention to your vehicle during transport, constant communication, and updates, a higher level of insurance coverage, and a single-car enclosed trailer.

Reasons that might deter you from choosing enclosed transport

Because fewer cars are moved at one time in an enclosed transport trailer, the cost is often a lot higher than with open carrier transport.
Enclosed carrier transport is less fuel-efficient due to the heavy nature of the trailer, which can make fuel costs more expensive.
Deciding on the Right Kind of Trailer
You have been given information on all the different types of trailers that could be used for transporting an automobile. Still, some are more popular among auto transport companies than others. When deciding upon an open-air transport, there are three main types of trailers that may be utilized.
Two-level, multi-car trailers

These are the most cost-efficient trailer with the highest level of popularity. These are the trailers that you will see when you are driving down the interstate with two levels and packed full of cars.

Single-level, multi-car carrier

The single-level multi-car trailers are going to be the ones reminiscent of a wedge trailer. These are most commonly used with open-air transport of sports vehicles or luxury automobiles. A lot of transport companies may also use them for their expedited delivery requests.

Single-level tow trailer

Think basic hotshot flatbed trailer. These trailers are best used for shorter distance deliveries and only hold a few vehicles at a time. You may see a trailer like this used when car lots are moving a vehicle from one end of a large town to the other.
Should you decide that enclosed transport is the only way to go, there are two different types of trailers to accommodate your needs.
Multi-car enclosed trailer

These are considered the most economical choice when choosing to transport via enclosed trailer methods. These trailers can hold up to seven cars at one time, which may make it a more cost-efficient version of enclosed transport.

One- or two-car trailers

When shipping a vehicle of extreme value, a one- to two-car trailer will be the option you want to go with. Although they are the more expensive option, you will have more peace of mind that your vehicle is safe. You will often find most white glove services offered with this trailer type than with any other.
Additional Factors to Consider When Choosing a Trailer
The method you choose to ship your vehicle is not going to be the only thing that costs you. Several other factors play into the price you will pay for a transport company to ship your vehicle. When getting a quote, you will need to make sure that your final price is all-inclusive and includes every possible scenario so that you are not blindsided later on. Companies like A1 Auto Transport offer full transparency and competitive pricing.
Distance
The distance the shipment needs to go will always be the most expensive part of the automotive transport experience. The cost per mile is often cheaper the longer the distance, but with fuel costs added in, the price can add up. Since the shorter distance mileage is more expensive, after adding in fuel, you may see the same price for a short distance shipment as you would for a cross-country transport. 
Vehicle Make and Model
Your vehicle's make and model can tell an auto transport specialist a lot about it. Some vehicles are smaller and light-weight, think Smart Car, while others are bigger and heavier, like a Hummer. The weight of your vehicle is going to play a role in not only the cost of your shipment but the trailers that you have available to choose from.
Vehicle Condition
If you are shipping a non-operational vehicle, there will be costs associated with loading the car onto the transport trailer. These vehicles are often moved by a forklift or a crane to get them into position on the trailer. Having to use such extra equipment can add to the cost of your transport.
Origin and Shipment Destination
If you require a shipping company to do door-to-door transport, and you live in a rural area, you may be looking at a much higher price. Some rural areas are harder for trucks of this size to maneuver through. A terminal-to-terminal shipment may be more cost-efficient in a situation where you live outside of a larger city. Door-to-door transports can also take a little longer to execute due to loading and unloading a single vehicle for a separate delivery.
Trailer Type
The cost of trailers has been noted multiple times up to this point. Your cheapest option for vehicle transport is the open-air trailer that ships numerous vehicles. This is exceptionally efficient and cost-effective if you can wait a little longer for your delivery. There are circumstances where you don't want to wait, or you can't wait. Then an expedited method may be the right solution. Either way, knowing what type of trailer you want and the kind you can afford is essential.
You Aren't Alone
Trying to navigate the automotive transport industry on your own may seem a little overwhelming. Specialists at A-1 Auto Transport know that which is why you are paired with an expert from the moment you call to receive your quote. We believe that knowledge is power in this industry, so if you already have a basic understanding of the trailers we offer, that is great, but it isn't a requirement. 
If you have a vehicle that you need to ship, whether it be a local move or an international shipment, let A-1 Auto Transport extend our safe and reliable vehicle shipping services to you and your family. With over 30 years of experience in the automotive transportation industry, we know you want competitive pricing that fits your budget.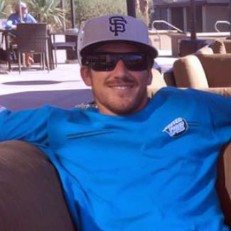 Joe Webster began his journey in the auto transport field by attending the University of Southern California (USC), where he graduated with a Bachelor of Business Marketing.

After college, he started his career in the auto transport industry from the bottom up and has done virtually every job there is to do at A-1 Auto Transport, including but not limited to: Truck Driver, Dispatch, Sales, PR, Bookkeeping, Transport Planner, Transport Manager, International Transport Manager, Brokering, Customer Service, and Marketing. Working with his mentor Tony Taylor, Joe Webster has learned the ins and outs of this industry which is largely misunderstood.

With over 30 years experience in the industry, we've been helping people ship their vehicles, motorcycles, RV's, heavy equipment, household goods and more across the country or overseas without a hitch. Ask us anything.