The 2008 economic crisis almost led to many financial institutions collapsing. Banks were bailed out by governments and the stock market took a downturn. It led to key businesses failing and to lower consumer wealth which resulted in normally popular commodities, like textiles, electronics, etc. losing their appeal. Raw materials, such as iron ore, ended up piling in African and South American mines due to the lower demand for finished goods.
Although the ashipping industry operates on a global scale, the economic crisis affected it too. Due to plummeting freight shipping rates, many ships either stopped sailing entirely or left ports half empty.
Banks also stopped issuing loans. Because credit letters were no longer given, nervousness and mistrust appeared in trading. These payment guarantees were critical to global trade.
Up to this point, the shipping industry was booming, and the international transport of goods was increasing constantly. However, the global crisis brought things to an abrupt stop. 
In 2013, UNCTAD explained that although there were noticeable improvements in the market, this sector kept experiencing lower freight rates. It was caused by surplus capacity in the worldwide fleet as a result of the downturn which followed the crisis. Weak economies, an oversupplied market, and the steady increase of new buildings brought heavy pressure to freight rates.
This article will explain the challenges and prospects facing container shipping after the crisis, and how shipping automobiles using containers can be used to address the downtrend. Shipping automobiles using containers is already common practice. However, it can be used to resolve the container fleet's overcapacity problem if the excess is used to transport vehicles while using the scaling capacity of containerization. 
What will be covered
The article will consider the following points:
Profiling an auto shipping carrier's main features, and trading using containers to fill up the ship without taking away from more conventional transport methods like RoRo.
The effects this method will have on the supply chain of automobiles.
Whether there is room for further discussion towards opening new ports for the transport of automobiles thanks to the large reach of containerized trade which can extend the car carrier's reach by extension.
We will focus on discovering different ways to optimize ships' surplus capacities caused by too many newbuildings in a market that was already oversupplied. 
Analysis of the transport industry
The WSC considers transporting items in the form of a service using ocean going, high capacity ships which follow fixed schedules and regular routes to be linear shipping. RoRo or container ships are usually used for this service. 
Linear shipping is responsible for the transport of around 60% of the global transport of goods each year. In terms of efficiency, it's the best way to transport goods. More than 200.000 containers can be moved by a big container ship per year. A container ship's average size is around 8.000 TEUs. PCCs or pure car carriers can transport almost 8.000 automobiles per trip, some more.
To transport the cargo that can fit in one such vessel, hundreds of planes, rail cars extending for miles, and/or numerous trucks are necessary. Today, we can transport any commodity using containers including cars, textiles, meat, minerals, electronics, vegetables, fruits, gaseous or liquid dangerous cargo, etc. Pallets, bags, or bales were used for their transport before containers were introduced. Automobiles were and are still shipped with the RoRo method.
World seaborne trade overview
Now, more than 50.000 ships are moving 90% of items worldwide (in terms of volume). Quantifying seaborne trade using money is difficult, but UNCTAD estimates the amount in US dollars to be around 380 billion. This would amount to around 5% of all global trade.
Thanks to the market's competitive rates, the continuous expansion of seaborne trade will bring numerous benefits to consumers. Until 2030, it's estimated that the world seaborne trade, world population, and world GDP will continue to rise slowly. ICS (increased economic liberation) and shipping's growing efficiency is making this possible.
Basically, seaborne trade worldwide is outperforming even the world economy. The increase in domestic demand from China and the intra Asian trade has led to this growth. Worldwide, numerous ports have handled more than 9 billion tons of merchandise. The tanker trade (gas, petroleum, etc.) amounts to around 33%, while dry cargo covers the rest of the share.
However, despite the steady growth of seaborne trade, in 2012 UNCTAD reported the risks of a global economy downside make it vulnerable. The following operating landscape and elements of global shipping are affecting it the most:
The crisis' continued effect on global demand, finance, and trade.
Production pattern structural shifts on a global level.
Modifications to mineral resource funding, subsidies, and to comparative advantages.
Traditional growth centers are losing their economic influence.
In developing areas, the population is growing fast, while advanced economies have an ageing population. These demographics affect consumption patterns and global production.
The introduction of technological advances related to transport like container megaships.
Climate change and natural calamities caused by global warming.
Environmental sustainability and energy costs.
In 2013, UNCTAD stated that although these factors influence global seaborne trade, the future would bring other opportunities and challenges, such as:
Deeper cooperation in the south and regional integration.
Supply sources will diversify thanks to efficient transport methods and technology.
New patterns in trading will emerge, and new markets will be accessed thanks to cooperation agreements and growing trade.
Sea routes are introduced and expanded, like the Arctic routes and the Panama Canal.
Africa, Southeast Asia, and other economies that are currently developing have increased their presence. This led to the value chain rising in certain sectors like China.
The emergence of national banks in developing countries. They may fund future investments for transport infrastructure.
Worldwide demand has increased noticeably due to an increase in the global population and the rise of the consuming category (the middle class). This suggests a shift in consumer patterns that affects the need for commodities.
The global container fleet's overcapacity
Containerization has led to global production getting fragmented and to globalization in general. In 2012, it accounted for 16% of seaborne trade according to volume. It's grown the fastest out of all the various market segments. 
Containers can now be used to transport any commodity. Much of the economic globalization of this century has been the result of containerization. Out of the world's industrialized countries, 22 were examined. The results showed that bilateral trade from these nations increased by 320% within 5 years of using containers and by 790% within 20 years of usage. Containers lead to an increase in trade in small products, like accessories and auto parts, but they also increase the transport of automobiles.
UNCTAD has noticed the worldwide usage of container vessels. While ships have gotten larger, the companies operating them have decreased. This will definitely affect competition, especially small nations who wish to engage in international trade. 
In 2013, UCTAD explained that volatile and low freight rates continue to be felt due to the financial crisis and the market's collapse in 2008. Due to very low freight rates, the earnings of carriers have sometimes been lower than the costs of operating their business. This happened due to the volatile and high price of bunkers in particular.
To resolve the problem, carriers have started applying various strategies. Some newbuilding deliveries were cancelled or postponed, ships were placed in layup, some were scrapped, etc.
RoRo and PCC auto carrier trade overview
The 2008 economic downturn hasn't affected the PCC trade much as opposed to other maritime sector segments. Transporting automobiles using RoRos and PCCs has increased in usage. When the crisis began, there was a small PCC overbook, so the sector was positioned better than others that had large overbooks of newbuildings.
The auto carrier trade has been hurt by the recession leading to underutilizing its capacity. Operators of ships avoid taking on tonnage over longer periods, opting instead for using the tonnage they already own to its full capacity. 
The demand for transportation will be faced easier now that very few newbuilds are entering the market. Even in cases of excess, an operator's capacity will not lower in case the economy takes another downturn.
In the following 15 years, the motor vehicle global trade is estimated to increase by around 4%. However, due to the bases used for production shifting to Asia, things become a bit complicated. The sea trade will be somewhat suppressed by this transition towards regionalized production. However, seaborne trade with vehicle parts in containers will increase.
Although the production base is heading eastward, the auto carrier trade's former ballast leg may now optimize the cost of voyages. India is trying to become the 3rd largest producer of automobiles in the world, after South Korea and Japan, so it's investing in infrastructure like terminals and ports.
Automobile production and export
In 2014, Japan produced around 900.000 units, lower than the previous year by more than 15.000 units. The same report has stated that more than 400.000 cars were exported by manufacturers from Japan. 
In the 1980s, car manufacturers from Japan invested in the EU extensively in order to build automobiles in places where the demand was significant. There are now 16 development and research centers as well as 14 production plants created by automobile manufacturers from Japan. These plants build more than a million vehicles each year. 2 thirds of Japanese automobiles that were sold in the European Union in 2013 were built in these plants. 
More than 200.000 vehicles were exported globally. However, new centers for development and research had the primary purpose to meet the EU market's needs.
Current problems in the auto transport industry
The current environment related legislation is one of the most important problems the auto transport industry faces. For example, Sweden and most EU members are committed to making Europe a low carbon, energy efficient economy.
Their goal is to progressively cut back the emission of greenhouse gases until 2050. European Union members prior to 2004 agreed to reduce their emissions below what was experienced in 1990 by 8% or more. This goal was scheduled to be accomplished by 2012. In 2012, the average emissions in the EU were lower than the 1990 level by 15.1%. 
As such, the initial Kyoto target was successfully achieved. These efforts continue, and every industry must adapt including shipping. 
Costly measures have been taken by ships that are traveling in ECAs and SECAs. Among them, we name expensive fuel grades that are low in sulfur, and retrofitting auxiliary machineries and propulsion to reduce sulfur emissions.
However, in an ISS lecture, it has been pointed out by the Secretary General of the IMO that the cost and burden of meeting environmental regulations must be shared by society as a whole and not just suffered by the shipping industry. 
Nonetheless, legislations meant to reduce CO2, SOx, and NOx emissions will likely intensify. These are now covering electric cars as well. However, the cost of such vehicles is very high. Because of this, Norway is giving incentives to people who own an electric car (ex. various tax incentives and not having to pay parking fees). Other countries are likely to follow with similar measures.
Automobile manufacturers are researching electric cars. Prototypes are being tested, and some vehicles have already been released to the market.
Identifying problems
Earlier, we've mentioned that auto shipping using containers was used ever since the container was invented. However, it's currently only utilized in 2 markets: For the transport of high end/luxury cars or for second hand vehicles. 
In 2010, Kahn and Dave mentioned in a study they've conducted that there's a demand for durable goods and safe/efficient transportation equipment. Both of these depreciate in time. This desire is shared by underdeveloped and developed nations alike, but due to income and the differences in operation cost, underdeveloped nations usually opt for affordable and lower quality items.
The study further shows that there are gains to be made from trading durable but used goods between developed/rich countries to nations currently under development. Due to this pattern, shipping second hand cars is already a niche sector of the shipping industry, and it's most practical to move them in containers.
The study covered legislation's effects on trade between the US and Mexico. The European Union is soon to join the second hand auto trade using containers.
Similarly, luxury vehicles are also best moved in containers. Shipping containers can protect them from pilferage or theft, which is very important considering the commodities' high values. Vehicles are hidden from view, so potential pilferers or thieves won't be tempted.
Because luxury vehicles are few in numbers, it's more practical for consignees or owners to transport them in containers. This way, they'll have the automobile available for use as soon as possible instead or waiting for a RoRo or PCC ship which travels far less frequently. 
Furthermore, the container will protect the automobile from risks such as weather elements. There's a good chance automobiles transported with RoRo or PCC ships will have to wait for their arrival in exposed car parks.
TESLA ships all of its automobiles using removable racking systems and containers. This method is justified as there are 3500 cars built at TESLA every year, each one costing more than $57.000. Also, car yards aren't ideal for storing their vehicles over long periods of time due to the special batteries they use. Despite the shipping volume being low at the moment, it does indicate a trend in shipping new, medium or small automobiles using containers. 
Auto damage when using containers
If damage by exposure is minimized or eliminated and the ability to stack containers is maximized, then container shipping can be a very appealing option for transporting vehicles. The biggest difficulty faced in convincing shippers and automobile manufacturers to use containers as opposed to the RoRo or PCC methods is the cars' exposure to damage.
The more a vehicle is handled and moved, the higher the chances of it getting damaged. During the shipping process, cars can get damaged in the following situations:
When the car comes out of the manufacturer's plant.
When it is taken to the loading port's car yard.
When it's loaded on the RoRo or PCC ship.
When it arrives at the discharge port.
While it's taken to the receivers.
While it's moved to the dealership.
Damage can take the form of scratches from the car handlers, dents, and paint chip damage caused by loose stones and gravel hitting the car while it's being moved on land. As such, it's vital that shippers take measures to minimize or eliminate these damages before a client receives the vehicle.
To achieve this, numerous safety measures are taken. For example, while the car is moved on the sea, any crew member working near the cargo must wear safety shoes and non-static coveralls with reflectorised strips that don't have metal attachments, zippers, or accessories.
Toyota Logistics Services, located in Sweden, has confirmed through their Quality Specialist that these measures are implemented and the chances of an automobile leaving Japan only to arrive with damages are very low. The common number is at most 0.2% per vessel. This is achieved through a strict set of standards the ship's personnel adhere to.
These being said, when considering containers for auto transportation, we must take into consideration the additional damages an automobile can suffer within it. The container is designed to protect the cargo from weather exposure, jolts, or sudden bumps. However, factors like poor handling, stresses put on the ship while on the ocean, or stresses put on the container itself during the journey, are noteworthy risk factors.
Dynamic and static forces may deform the side or end frame of the container resulting in what is known as racking. If the transverse dynamic forces caused by the ship's movement are likely to go past the racking limit of a standard container, a horizontal restraint is necessary. The higher the stacks, the more racking forces affect the lower level containers. Those in charge of the lashing system must be aware of this and take measures.
If the ship goes through strong rolling motions, containers can pivot on their lower edge and overturn. This is called toppling. Fortunately, it's a problem that can be controlled with vertical lashings and twist-locks.
When a container's structural components separate, the situation is called a local structural failure. Usually, it occurs through the side rails' end separating from the corner casting. To stop such a problem from occurring, corner casting load limits must be lashed.
Finally, if the loads placed on the structural members in the vertical corner or on the corner posts exceed the allowed limit, it will lead to a container collapse. In a stack, the upper containers' weight must be limited and lashing must not be over-tensioned to avoid this type of failure.
By using proper securing and stowing procedures, these problems can be eliminated or at least minimized. Nonetheless, the container can get damaged not only when it's moving over water, but also when it's handled at the terminal or while undergoing discharging and loading operations on the vessel.
A port's productivity and a shipping operation's profitability are dependent on how long cargo operations take. Loading/unloading must be sped up to shorten the time needed for cargo operations. Containers are very appealing because they create a single cargo for shipping lines and shippers to handle. 
The speed of handling a container is much higher than alternatives. Containerization is also very specialized. It is given storage space appropriate for this method and specific handling equipment. The speed of containerization is one of its greatest advantages. However, it also deters some auto shippers from using them for their vehicles.
In 2013, an article listed the top 100 terminals that handled containers in the world. The first on the list was China which moved 96 containers on average per hour. Because of this high operations speed, it's highly likely that fatigue will catch up to operators leading to mistakes and damaged containers. Containers may also be dropped into cargo hold cell guides forcefully. The jerks caused by these maneuvers can damage the automobile carried inside especially if it isn't secured and lashed properly.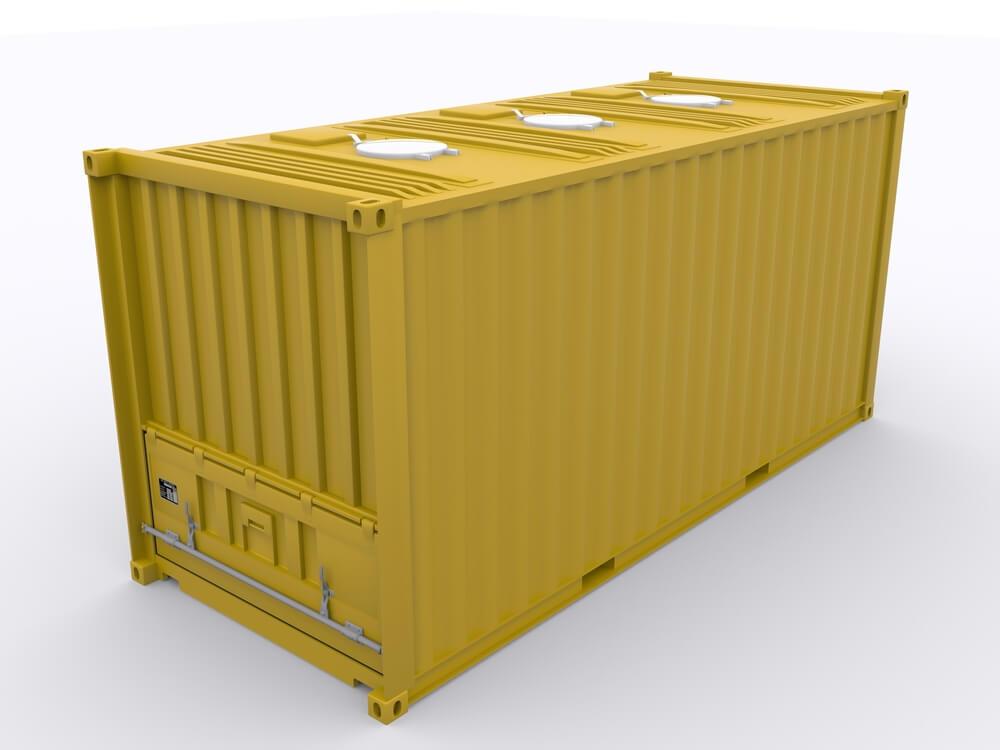 Containers' unused space
Regardless of the advantages of using containers for auto transportation, the fact remains that a lot of space is wasted inside. Ideally, if we want to use containerization to its fullest potential, we need to minimize wasted space.
According to the head of the automotive sector of Maersk Line, they're always trying to transport high volumes of cargo, and automobile transport provides steady work. Therefore, it shouldn't be hard to reach high volumes of shipments.
Mr. Kastrup also mentioned that manufacturing plants tend to shift to different places to reduce costs. While a vehicle may originate from Europe or North America according to its brand, the parts it was made from can be created in South Korea and then assembled in Russia.
The shipment volume is a deciding factor of which shipment mode the car manufacturer will use according to the kind of manufacturing process that will follow. Therefore, vehicles can be moved as CBU (completely built units), SKD (semi knocked down), or CKD (completely knocked down). 
A CKD car is an automobile that was assembled locally with technology, components, and major parts imported from another country. The components and parts (around 8.000 in number) are shipped in boxed pallets placed in containers. 
For example, General Motors has its base in Michigan. However, the components, engine, and spare parts come from South Korea. After manufacturing, these items are put in containers and sent to assembly plants in Africa, Latin America, or Russia. Manufacturers should ideally build factories near countries with high demand.
SKDs are automobiles built from units that were assembled partially before being placed in containers. These parts would them arrive at assembly plants at the selling point or in a close country.
Whether to ship a car using SKD or CKD depends on the quality and effectiveness of the assembly plant. If the assembly plant is well established and sophisticated, then the manufacturer will likely use CKD transportation. If the assembly plant can handle it, then CKD is the best way to transport automobiles, since it allows containers to be filled fully.
As long as there is a high enough volume of automobiles that need to be shipped, the manufacturer will be incentivized to create an assembly plant and use the CKD method.
A different approach is the CBU, a vehicle that's already assembled and will now be exported as a complete unit to another country. When it arrives, it can be driven immediately. Normally, either RoRo or PCC vessels are used to transport them.
However, if you transport CBU automobiles in containers, there will be extra space left over. With a racking system, it can be used to its maximum capacity.
For example, around 400 Mercedes Benz cars are shipped to Argentina every year by the Daimler group. This low volume would not be enough to warrant a PCC ship, so containers are used instead.
According to Lars Kastrup, head of Maersk line's automotive sector, one container of parts used in a CKD transport is equivalent to 3 cars transported in a 40 ft. container. However, with the help of a racking system, a CBU shipment can fit 4 cars in a 40 ft. container. 
Therefore, the main difference between using a CKD or CBU option is the taxes a company must pay when importing a vehicle and the car's quality when it's at the export spot. This is because the vehicle's quality is highly dependent on the plant's quality control.
Lead time and dealing with delays
One more thing to consider when using containers for auto transportation is the necessary/lead time. Lead time is considered the delay between an order's initiation and its completion.  Because, in logistics, lead time is seen as a form of delay, companies try to minimize it when possible. 
Auto container shipping and its impact on PCC transportation
Our purpose in writing this article is to find an appropriate solution for shipping lines that offer the following 3 services: logistics, PCC, and containers. The innovation process can be disruptive, because it tries to solve the overcapacity problem by turning automobiles into normal cargo. This uses a ship's capacity, but it can also cause problems to current RoRo and PCC fleets.
The affect on the PCC market is meant to be temporary. If transporting cars in containers is proven efficient and weakens the PCC model, shipping lines will still have sufficient time to exit this strategy or take alternative actions. Containers are meant to be an alternative for today's depressed market if the trend continues. It will use an already proven product mix.
Data gathering and methodology
We will now compare discharging and loading operations of cars in the containerization process with loading the same cars on a PCC vessel. We will also study both methods' process flows, as well as their effects on the supply chain.
Data will be used to check the validity of the following:
Filling a container with cars must be at least as fast as preparing it at the plant while discharging and loading containers with normal cargo. Ports have a discharging and loading rate that stays constant regardless of the container. However, the necessary time to fill and empty a container varies depending on what commodity is used.
Shipping automobiles inside containers will have a competitive cost compared to loading them on PCCs.
Container shipping will lead to more damaged vehicles than the PCC method.
Most likely, the factor that will play the biggest role in whether people adopt containerization on a wider scale in the future is the last one. Due to the issue's sensitivity and impact on shipping lines, gathering accurate data on the damage cars suffer during transport with containers or PCCs will be the most difficult to acquire. 
The number of damaged cars that were transported in containers is reported to be significant. However, quite a few damage reports have been disclosed for the PCC shipping industry.
Collecting data
There is a lot of data that must be collected and analyzed to see if containerization is needed for the auto shipping industry, and if it can be an alternative to resolve the excess capacity on container ships. We need to compare aspects regarding the operations of containers and the auto carrier trade.
We will use the export and production data of Japan to see if there is sufficient trade coming from Asia to necessitate an alternative auto transport means.
More than 400.000 units were exported worldwide in July of 2014. Around the same number was recorded in July of 2013, the increase being just 0.1% or 375 cars. The US exported a little over 139.000 units in 2014, registering a significant increase from the previous year.
PCC and containerized trade routes
Because Japan's NYK Line has the 3 shipping segments mentioned above (logistics center, PCC, and container), it will serve as an example. PCC trade is considered a tramp service instead of a liner one unlike container trading. For an Asian loading port, we will use Nagoya in Japan. For a European discharging port, we will use Zeebrugge in Belgium.
The most important difference between the 2 types of transport is that there are no fix routes for PCC trades. Worldwide, there are numerous RoRo and car carriers. However, unlike container ships, PCC vessels don't visit them on a regular basis. 
The sequencing or order of the discharge and loading ports' positions on the globe is called a port rotation. This concept will be important, since it will determine a vessel's turnaround time and the cars' delivery time. 
The supply chain of automotive transportation 
The supply chain for auto transportation experiences process flow modifications which need to be taken into consideration. The cargo's shipper may want to use this method at a port where the manufacturer's plant may be located.
Normally, the supply flow of auto transport starts with the production phase and ends with the customer. Finished cars are kept at a compound before they are shipped to an auto carrier terminal located at the port. 
The supply chain must adapt according to the market's conditions through a process called synchronization. This process is meant to regulate the risk of owning excess or too little inventory and missing opportunities in the market.  It's accomplished through IT systems, organization, and governance.
Port rotation
Normally, a PCC port rotation within the trade between Asia and Europe depends on how many cars are booked and the manufacturers who booked their transport. Every manufacturer has one or more loading ports based on how close the manufacturing plant is to the car berth or yard. 
Furthermore, there are discharging ports used by manufacturers according to their proximity to their dealer hub or assembly plant (depending on whether it's a CBU, SKD, or CKD)
There is no fixed rotation at the discharging ports. Because we're not dealing with a fixed service, there are auto carriers that may go by some ports once but no on future transports. This happens when the automobile volume is too low.
Shipping lines may take on a shipment of automobiles in small numbers if the manufacturer's need is very high. However, they will transport the automobiles to a nearby discharging port from where a sea service will take them on for the rest of the distance. 
The costs incurrent from this arrangement will fall on the shipping line. Any costs incurred between the loading port and the final destination are the shipping line's responsibility. The relationships established in this business are important since there a few car manufacturers operating internationally. 
Discharging ports are Bremerhaven, Emden, Rotterdam, and Zeebrugge, where the first 2 can be considered loading ports as well. They're used to optimize the cost of the return trip to Japan. 
This is known as the ballast voyage, and it's a huge cost on this kind of trade. Usually, it doesn't provide the shipping line with any revenue, so it's important to keep costs to a minimum. While a ship is in Bremerhaven or Emden to drop off automobiles from Japan, it may partially load some cars heading for the USWC, USEC, and Southampton. 
After dropping off cars in USWC, the ship must travel back to Nagoya from Los Angeles across almost 5.000 nautical miles. After discharging vehicles on the east coast of the US, it can also load automobiles from there (usually pick-up trucks and SUVs), then head for Jeddah in Saudi Arabia using the Suez Canal. The ballast journey from Jeddah to Japan is more than 7.000 nautical miles long.
Rotating container ports: Liner trade's main advantage is its time frame which is much more predictable. Traders can plan the transport of their commodities much better and keep inventories in check.
Vehicle loading rate in PCC operations
It's very important to keep the time a vessel stays within a port as low as possible, regardless of the shipping operation. According to the shipping terms, the more time is needed for port operations, the more the trips will cost. This must be taken into account when transporting any type of cargo, including automobiles.
Auto carrier shipping is extremely efficient when it comes to discharging or loading cars without damaging them. There are 3 berths in Nagoya's port used for auto shipping operations. 2 of them can be used 24 hours/day. This information affects how long cargo operations can be carried for and how long a ship must stay in a port.
Around 65 cars/per gang are loaded in Japan every hour. A gang is made out of 5 drivers. How long a ship will remain in the port is dependent on how many gangs are available for the operation. If 4.000 cars must be loaded on a ship, at most 2 days will be needed. This is achieved if 5 gangs are used on the first day, with the number progressively decreasing to 2 in the following days, so the risk of damaging cars due to congestion is reduced.
Why use containers to transport commodities
Containers are accepted worldwide as a great method to transport commodities. Thanks to their standard sizes, they can be loaded into airplanes, trains, or trucks. They can be stowed in cargo hold cells and stacked. Because they permit a seamless transport of items between ports and can be transported in a variety of ways, shipping lines and shippers consider them a prime mode of transportation.
According to the WSC, Drewry reported in 2012 a worldwide fleet of containers of more than 32 million TEU. 93% of them are dry containers (special and standard versions). The other 7% are tank containers and insulated reefers (0.75% tank containers and 6.25% reefers). As such, the global fleet of dry containers was around 29 million TEU in 2012. There are a little over 2 million TEU of reefer containers and a quarter million TEU in the form of tank containers.
The uniformity of containers and their standard nature makes them a common choice. Most things being traded around the world can be sent within a container. The process of containerization follows these steps:
A certain seller needs to replenish his stock. The commodity's supplier speaks to a freight forwarder and makes arrangements for a transport starting from the plant where the commodity was manufactured.
Trucks will go to the plant and load the commodities that were ordered into 40 ft cube containers. After the container is loaded, it's closed and a secure seal is fitted on it. Afterwards, the container won't be opened until it gets to the warehouse in the destination country. In some cases, customs officials may open it before that for inspections.
The origin port is determined by the freight forwarder and a shipping line is contracted. The line will send documentation about the transport to the government in the importing and exporting countries. Information about the carrier, importer, exporter, and contents of the container appears within the "manifest data."
A container ship picks up the cargo and takes it to the discharge port.
Before arriving at the discharge port, the ship's captain must report information regarding the ship, cargo, and crew to the destination country's government.
A clearance will be issued by the government, so the ship can enter and dock at the port where it can unload the commodities and the containers.
For the process of discharging containers, cargo equipment operators, clerks, lashers, crane operators, and dockworkers collaborate.
The port's customs officials evaluate each container.
After customs clears it, a container will be picked up by a truck which will send it to a distribution center.
After the center is reached, workers will open the container. The items inside will be sorted and prepared for transportation to various individual stores.
Port storage
Auto terminals are very spacious places, especially if they're meant to be used for PCCs which can bring 7.000 cars at a time. In such cases, containers are more advantageous. They can be stacked, so the land area they need is much smaller.
1800 cars would need a little over 2.600 square meters if they were shipped in containers. Without containerization, more than 11.000 square meters would be needed instead (77% more land). 
Of course, this consideration only accounts for the place needed to park the automobiles. Access roads and space to maneuver the automobiles will also be necessary. During PCC operations, the distance between bumpers must be 30 cm, and the side to side distance 10 cm. 
Transshipping automobiles: The condition in which vehicles are transshipped must be examined. Containers are a safer way to transship cars than doing it with an open trailer that may expose them to risks. Damage concerns go up as the number of transshipments increase.
Securing cars in containers
The removable racking system is vital for shipping cars inside containers. It enables quick and easy loading, as well as safe handling while the cars are in the container. It also permits the usage of the inside space in the most efficient way possible. Therefore, the carrier, shipper, or manufacturer will have to invest in a racking system if they want to use containerization.
Its purpose is to lift a car safely within a container, so another one may be driven underneath. Using it, up to 4 medium size sedans will fit inside. Using a pod, the racking system is assembled so it will match the automobile that will be loaded. It allows the rear and front wheels to be parked, secured, and elevated at the right height. To fit 4 cars in a 40 ft container, one will need 2 pods, so 2 cars can be lifted.
A pod costs around $1200 US if the securing and lashing system is included. Its usage period is up to 8 years taking into account wear and tear, as well as depreciation.
If a trading trip between Asia and Europe takes around 77 days, then we can use a pod almost 5 times per year and a total of 33 times during its usage period. As a result, the owner of a pod would spend around $36 for each time they use it.
Repositioning pods and containers
In terms of exports, the trade volume from Europe to Asia is not the same. More trade is coming from the East towards Europe than vice versa. In terms of container trade, Asia has exported more than 91 M TEUs while Europe only slightly over 29 M TEUs in a year. 
This creates a problem for carriers, since they need to carry as much cargo as possible on their return trip to Asia in order to not lose money. Unfortunately, quite a few containers return to Asia empty. If containers start being used to transport Japanese cars, then the same situation will appear. However, if this practice becomes popular, car manufacturers from Europe may also use it to send cars to Asia. 
When it comes to repositioning pods, they must get back to the shipping point as soon as possible. A significant amount is needed if automobiles are to be shipped inside containers on a weekly basis. The design of the racking systems and pods allows them to be repackaged and sent back inside containers. If they're re-packed professionally, up to 60 can fit inside a 40 ft container. 
Freight
The money someone pays a shipping line or a ship-owner to transport cargo is defined as freight. It can include discharging and loading costs or just the cost of transporting cargo over the ocean. 
Container freight or the price of transporting a container is not determined by calculated the volume the cargo occupies. The container's size determines the freight.  Basically, the space taken by the container is calculated instead of the one taken by the items inside it. Whether the cargo being transported is light or heavy, cheap or expensive, it will not affect the cost.
Growth opportunities
In the past, containers could only carry 3 cars. Wooden scaffolds and supports were used instead of modern methods. 
Thanks to good quality and lightweight alloys, as well as modern engineering, up to 6 containers can be shipped inside a single container today. They'll be safer and more secure as well.
Companies can tap into new markets and send their products to places where RoRo or PCC terminals aren't available with the help of containerization. With a modern racking system, shipping cars inside containers is bound to expand. 
Analytical implications and conclusions
Both automobiles and ships have to deal with ever stricter legislation regarding gas emissions. The EU is planning to reduce greenhouse emissions further, but new legislation designed to make this possible may also deter auto usage. 
However, at least so far, people show no sign of reducing the buying rate of fossil fuel run cars. Furthermore, we can still own automobiles, but we can reduce their usage. Governments are giving various incentives to move around in more environmentally friendly ways. 
You can still register a vehicle even if it's been used for a while if the engine meets emission standards and the car is roadworthy. Owners of vehicles that do not meet these standards will get incentives from the state to scrap them.
Automobile imports won't be affected much by legislations that aim to reduce greenhouse gas emissions. Therefore, it's worthwhile to adopt containerization, since there will be a continuous demand for it in the future. 
To implement such a system, auto shippers and manufacturers must take this mode into consideration as another option for moving vehicles. Whether this method succeeds or not depends on the worldwide containerization system. Fortunately, it has already been proven to be reliable. 
A removable and compatible racking system can ensure the following:
Safety for the cars being transported inside containers.
Ease and speed of stuffing cars into the container.
A maximum use of available space inside the container.
To procure a racking system, shippers, carriers, and/or manufacturers will have to make an additional monetary investment. The market already contains numerous racking system designs. Now, all that's needed is to promote them to carriers, shippers, or to manufacturers. Players that are ready and able to invest in such a system must be encouraged to enter the auto transport market.
According to Maersk Line's Lars Kastrup, due to the liner market already being depressed, he would find it difficult to allocate money towards investing into CBU shipping using containers with a racking system. Instead, he believes that the racking system's owner/designer should initiate the investment. It should be either him/her or the car shipper/manufacturer.
Repositioning the racking system after it was used is another important consideration. The used pods can be fitted in 40 ft. containers and sent back. For their use to be possible, companies will need a sufficient inventory. 
Taking pod costs into consideration, they must be monitored continuously and returned to their origin after being used. Just like building container inventories took time and effort when they were first introduced, this method of shipping vehicles will take time as well.
Some manufacturers are already shipping vehicles inside containers. For example, TESLA builds around 25.000 vehicles each year. These volumes are still small, but it is a sign that racking systems and containerization may soon be adopted on a wider scale in the auto transport industry.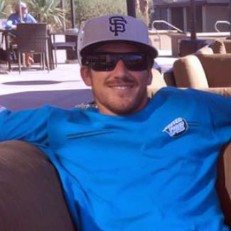 Joe Webster began his journey in the auto transport field by attending the University of Southern California (USC), where he graduated with a Bachelor of Business Marketing.

After college, he started his career in the auto transport industry from the bottom up and has done virtually every job there is to do at A-1 Auto Transport, including but not limited to: Truck Driver, Dispatch, Sales, PR, Bookkeeping, Transport Planner, Transport Manager, International Transport Manager, Brokering, Customer Service, and Marketing. Working with his mentor Tony Taylor, Joe Webster has learned the ins and outs of this industry which is largely misunderstood.

With over 30 years experience in the industry, we've been helping people ship their vehicles, motorcycles, RV's, heavy equipment, household goods and more across the country or overseas without a hitch. Ask us anything.