Poland is a country that is located within central Europe and is divided into 16 administrative subdivisions. The capital of Poland is Warsaw, which is also the largest metropolis in Poland. Poland shares borders with the Baltic Sea, Russia's Kaliningrad Oblast, Lithuania, Belarus, Slovakia, Ukraine, Germany, and the Czech Republic. Poland is the fifth-largest member of the European Union, with a population of around 38.5 million people. Despite the number of people who already live here, many Americans either relocate or take extended trips to Poland and Europe. 
Should You Take Your Car With You on Your Trip To Poland?
The length of your trip should determine if you have your car shipped to Poland. If you are only visiting, you will likely choose to rent a car. You will need to research which will cost you less in the long run.
There are several reasons that someone may go to Poland. They may be going on vacation, to do the infamous backpacking across Europe while taking a year off of college cliché, or being relocated to Poland for their job. Different circumstances require a different response to the shipping you may require in Poland. 
If you plan on using your car regularly, but will only be in the country less than a month, you might be better off renting a vehicle while you are there. Your United States driver's license will allow you the ability to do so. If you are going to be in Poland for six months or longer, you should seriously consider shipping your vehicle for personal use.
How Much Does Shipping My Car To Poland Cost?
The amount that you will pay to ship your vehicle can average between $2,900 and $4,600. The amount you will pay for shipping will vary based on numerous factors. Your shipment will be determined mainly by the car and the method of transport you choose. The time of year and the requested delivery time may factor in as well.
Keep in mind that when you ship your car overseas to Poland, the vehicle itself will have to go from one port to another, using a ship to transport it. Sure, air freight is available and takes less time, but you would need to be prepared to pay thousands more than the highest shipping price by sea. 
The weight of your car plays a significant role in your shipping price. The heavier the car, the more you can expect to pay. You would spend more shipping a Hummer than you would a Smart Car. That is why when receiving a quote for a vehicle shipment, these carriers ask you for the make, model, and year of your car. It is typically easy to determine the approximate weight of a car based on this information.
The season and the time frame you expect for your vehicle shipment play a role. Vehicles that are shipped during busier seasons tend to cost a little more than those in off-seasons. You will want to keep in mind that the earlier you make your arrangements, the easier it will be to accommodate the delivery time you want.
What Are The Shipping Methods?
The most popular shipping method for transporting a car overseas is roll-on/roll-off (RoRo) and container. RoRo is a cheaper option than a container. Still, many people prefer to ship using containers because of added security.
There are two types of transport methods that are utilized most often when shipping a vehicle. Roll-on/roll-off (RoRo) and containers are the most commonly used types of transport. The RoRo method is the cheapest and functions the way it sounds. Your vehicle is driven onto the boat and driven off when it gets to the destination port. The RoRo method does leave your car open to the elements while on the open sea. 
Container shipping is slightly more expensive, but your vehicle will be secured inside of a shipping container. The shipping container is then loaded onto the ship with a crane where it will be transported and unloaded in the same manner. Your car does not get exposed to the elements inside of a shipping container, nor does it have to be driven at all during the shipping process.
One of the most significant concerns with shipping a vehicle, especially RoRo, is the potential for theft to occur. In some foreign situations, American license plates are considered collectibles. People will steal these off of vehicles that are openly being transported, along with anything else they can easily take off the car. As a precaution, you will want to take these items with you when you ship your vehicle.
What Documents Will I Need For Poland?
Documentation will be your golden ticket in Poland. To get your car imported and to be able to use it in the country. The best thing you can do is hire a professional transport company for your vehicle. That way, you know all documents and requirements are met in advance before shipment.
The thing that customs wants you to do is to prove that you have sole ownership of the vehicle you are trying to import. You will need to make sure you present the following items to prove that you can import the vehicle into Poland:
Registration from the country in which you are bringing it from
The bill of sale or purchase invoice
Title of the vehicle
Passport
Proof that you own the vehicle
Residence permit for new Poland address
Declaration forms (for used vehicles)
Inventory list
Preparation for Shipment
A professional shipping company will prepare you for the shipment by giving you a list of items you will be responsible for before you turn the car over to the transport company. Different countries will have different requirements for the import of your vehicle. If you do not comply with the requests of the country, your vehicle could be quarantined or even shipped back to the United States.
Most countries will require that the vehicle be steam cleaned before it enters the country. The reasoning behind this is to make sure that no foreign materials are brought into the country like soil or pests. Vehicles have to meet specific standards of cleanliness to be permitted as an import to another country.
The inside of the vehicle will also need to be cleaned. This measure is to ensure that nothing is being brought into the country that shouldn't be. Many people will have their cars professionally steam cleaned inside and out and then have protective coverings put on the interior of the car, like plastic seat covers. 
On the list you receive from the transport company will be things like checking your vehicle's tire pressure, keeping the gas tank fill to around a quarter of a tank for transport, and checking all fluids. You will also need to make sure you remove all items from the vehicle that can alter the shape. These items often include spoilers and antennas.
Do I Have To Pay Poland To Import My Car?
Yes. You will be required to pay import duty and a value-added tax (VAT) on your vehicle. There are ways around the import duty, though, if you meet the exemption requirements.
When you bring your car into Poland, you will not only be required to pay import duty, but also a value-added tax (VAT) on your car. Currently, the VAT that Poland issues is 22% of the cost, insurance, and freight value.
There is a possibility to be exempt from paying these taxes. The VAT exemption will be up to Poland's customs authority. To be exempt from paying the import duty, you must meet these requirements:
You lived outside of Poland or the EU for at least 12 months prior to import
You owned the vehicle for at least six months during that time
You and the vehicle should enter the country on or around the same time
You will be required to use this vehicle for the next 12 months without selling or changing it
You must produce a registration from the country of origin for the vehicle
Unfortunately, even if you can claim an exemption for these, you will still be required to pay the excise tax on your vehicle. The excise tax will be assessed on your vehicle based on the engine and when your vehicle was manufactured. Poland's excise taxes can range from as low as 3.1% to as much as 65% for your vehicle. To find out more, you may check with Poland's customs authority prior to importing your car.
Why Do You Need An Auto Transport Company?
Professional auto transport companies have experience handling international and overseas shipping. Most of these companies don't just offer vehicle transport, but shipping for your household items, too.
There are many steps required to get your vehicle into another country. Professional auto transport companies who have experience with international and overseas shipping, know this already. These companies will be able to handle your international or overseas shipping, including the paperwork and the details involved in getting the vehicle where it needs to go.
How Do I Choose An Auto Transport Company?
There are criteria that you should use when finding your shipping company. These criteria should look at the dependability of the company and the price that they charge for shipping. You want to find one that has the experience required to ship your car or your belongings safely.
You don't want to trust just any auto transport company with your vehicle. You will begin your process by obtaining quotes from multiple shipping companies. Bonus points should be applied if the company can ship your car and your belongings internationally. If you find one company to fulfill both roles, you will not only have less stress, but you will have a cheaper solution than paying two companies.
After you get quotes from the companies you find, begin narrowing it down to your top contenders. These top contenders would be the ones who were easy to talk to, seemed to offer the things you need, and had a competitive price. These are the companies you should begin researching.
It is not enough for these companies to have proper phone etiquette and nice promotions. The company that you entrust your vehicle and possibly your belongings need to be reputable and dependable. You should look at the reviews of the companies and safety reviews using the Department of Transportation numbers and Motor Carrier numbers. Another reputable source to learn about a transport company is the Better Business Bureau. A company like A-1 Auto Transport should have a grade and be accredited by them. You know you can trust these companies.
When Should I Hire The Transport Company?
You should make your decision and hire a transport company at least six to eight weeks before moving day. If you can hire them even earlier than this for an international or overseas move, that would be better. A lot goes into these types of moves, and both parties will need to make sure specific things are done before the moving day.
There are a lot of behind the scenes things your transport company will do that you won't see. They may inform you that they have done these things as a part of your service, but they take care of many things, so you don't have to. The point of hiring a professional company like A-1 Auto Transport is so that you get experienced professionals making your move and auto transport simple.
Why Should You Hire A-1 Auto For Overseas Shipping?
A-1 Auto Transport has over 25 years of experience handling the overseas transport and shipping needs of customers all across the United States. They understand that when you are making a relocation overseas, it can be overwhelming. That is why they want to handle the stress for customers who are trying to move overseas.
A-1 Auto Transport offers free quotes for your international or overseas relocation. They offer services that not only transport your vehicle but ship your household belongings. If you are looking for one company that can do it all, A-1 Auto Transport is waiting to take your call.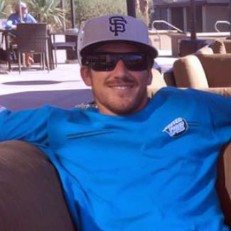 Joe Webster began his journey in the auto transport field by attending the University of Southern California (USC), where he graduated with a Bachelor of Business Marketing.

After college, he started his career in the auto transport industry from the bottom up and has done virtually every job there is to do at A-1 Auto Transport, including but not limited to: Truck Driver, Dispatch, Sales, PR, Bookkeeping, Transport Planner, Transport Manager, International Transport Manager, Brokering, Customer Service, and Marketing. Working with his mentor Tony Taylor, Joe Webster has learned the ins and outs of this industry which is largely misunderstood.

With over 30 years experience in the industry, we've been helping people ship their vehicles, motorcycles, RV's, heavy equipment, household goods and more across the country or overseas without a hitch. Ask us anything.