One might think that importing a car into Canada from the United States is an easy process, but trying to do so on your own might almost be impossible. A-1 Auto Transport won't leave you hanging when we transport your car across the Canadian border. We prepare you and make sure all your information is where it needs to go before taking your vehicle across the border or moving there permanently.
Import to Canada and Export from the United States
When you are bringing your car into Canada from the United States, you will have to undergo an import process for Canada and an export process for the United States. These steps don't have to be complicated if you have the right help available. Teaming up with a professional transport company can make exporting from the United States and importing into Canada a breeze.
Can my car be imported to Canada?
Canada has particular rules when it comes to importing vehicles. To make sure your car is considered importable, you will need to check with the Registrar of Imported Vehicles (RIV). Most of the regulations that Canada has on importing vehicles match up with the ones for the United States, but there are a few differences.
A lot of cars and motorcycles can be brought into Canada as-is. Some will need to have slight modifications made. The most common changes are metric odometers and daytime running lights. These are regulations in Canada.
Luckily, cars that are 15 years or older are exempt from the regulations and can be brought in without checking the Registrar of Imported Vehicles. It means that if your classic car is being carried across the border, it doesn't matter if it is on the list or not.
The Title is Vital
The title to your car will be an essential piece of paper involved with your import. To import a vehicle into Canada, you will have to prove that you are the legal owner of the vehicle. The title must also be what is called a clear title. You cannot bring a vehicle into the country that has a salvage or rebuilt title. Without a title for your car, the country will not recognize you as the owner.
The 72-Hour Export Rule
To import a car into Canada, it must first be exported from the United States. That is where the 72-hour rule comes into play. The rule requires that a digitally scanned copy of your vehicle title, front, and back, be sent to the EXACT border crossing where the vehicle will be exported from. You will also need to send your Internal Transit Number.
Internal Transit Number
A long time ago, anyone could import a vehicle into Canada using proof of ownership, proof of how much the vehicle cost, paying the taxes, and showing a passport. Things are not as simple as they once were. Now exporting and importing requires an internal transit number (ITN).
To get an ITN, you will either need to be a professional or go through a transport company. A-1 Auto Transport handles all of your ITN needs when shipping your car to Canada. To obtain this, we need a digital scan of the front and the back of your title, the value of the car, your new Canadian address, a phone number, and your Canadian passport number. 
After acquiring all of this information, it will get sent to the United States border. You will need to have this done before being able to carry out the 72-hour rule obligation. A-1 Auto Transport can help keep all of your information in order so that you won't have to stress over it.
Completing Exportation from the United States
After you have called and made sure information was received at the border crossing, you have your clean title, and ITN paperwork in hand it will be time to begin exporting the vehicle across the United States border. Something to keep in mind is that not every border crossing has an export office. You will need to make sure you use a border crossing that has an office and where it is located. Luckily, A-1 Auto Transport has handled several deliveries over the United States border into Canada, and we know where all these offices are located.
Importation and Taxation
Now that the exportation process has been completed, you can now begin importing your car into Canada. When your vehicle reaches the Canadian border, the guard will be informed that a car is being imported. The guard will direct you to a customs building where you will turn over your paperwork and pay the taxes.
Before you can bring a car into the country, you will need to pay the taxes that are due for the vehicle. These taxes are based on the price of the vehicle. You will need to bring proof of what was paid for the car. The amount on the bill of sale should be provable. The taxes paid will be a Goods and Service Tax. This may also be paired with a Harmonized Sales Tax depending on which province you enter when you cross the Canadian border.
There are some fees when you bring in your car. A flat fee of $100.00 is issued for a vehicle that has air conditioning. A $200 flat fee applies to any vehicle that is 15 years or newer. Once the car is in Canada legally, there is a 45-day period where you must take it to a registry to plate and register it.
Exporting a Vehicle into the United States from Canada
A different criteria applies when importing a car into the United States from Canada. A-1 Auto Transport knows all of the different methods of car importation and exportation to make things easier for you. Hiring a professional transport company to get your vehicle over international borders should not be a complicated process. Let us take the wheel, literally.
Two to Three Weeks Before Import
For any vehicle that is less than 25 years old, proof will be required showing that it meets the United States safety and emission requirements. If the vehicle is older than 25 years old, it is exempt from this requirement.
A few weeks before the importation, a letter will be required. This letter must come from the manufacturer of the vehicle. The letter must specifically identify your vehicle by the Vehicle Identification Number (VIN). Make sure you look over this letter very carefully to ensure it has all the information.
There are a couple of scenarios you could face with this letter:
The letter from the manufacturer may state that your vehicle meets the requirements of the United States safety and emission requirements. In this case, you won't need other information since the safety level has been verified.
If the manufacturer's letter states that your car meets the requirements except for a few minor issues, you may be able to fix these with an authorized dealer. You can then present the letter and the invoice of the fixed items to the United States customs agents.
If substantial safety items are listed in the letter, it might be necessary for you to use a Department of Transportation-Registered Importer who can fix and modify the vehicle. Doing this is only worth it if the vehicle is expensive or new. The cost of these modifications can be costly.
If the manufacturer's letter states that the vehicle is not safe, you may have to pay extra and have an independent commercial importer to handle your vehicle. These types of importers are not a cheap solution.
All of the required documentation is required to be with you when you bring your car to the border crossing. This paperwork will include:
Bill of sale
Manufacturer's Letter
Vehicle title

This will prove ownership

Temporary license plate
Temporary insurance from a Canadian province
Be prepared to pay the Goods and Services tax. You should not be required any other Canadian taxes as a non-provincial resident.
Duties and Taxes
The next step of the process to get a car home from Canada is to pay the taxes and duties required. Most of the vehicles that are made in Canada or the United States do not require duties to be paid. Foreign manufactured vehicles are subject to duties in the amount of:
Cars- 2.5%
Trucks- 25%
Motorcycles- No Charge or 2.4%
As a United States resident who is returning to the country, you can apply for customs exemptions on behalf of yourself or any person you are traveling with that is family. This exemption equals $400 per person, which can be applied toward the vehicle. 
After this exemption has been applied, a flat rate of 10% is applied to the next $1,000 of the vehicle's value. The rest is subject to standard duty rates. For you to qualify for this, three things must happen. You must drive the vehicle across the border, the vehicle has to be for personal use, and you must have bought the vehicle during the trip.
"Gas-Guzzler" Tax
Some vehicles that enter the United States may be subject to something referred to as a "gas-guzzler" tax. This tax gets applied to vehicles that have a combined EPA fuel-economy rating of fewer than 22.5 miles per gallon. The EPA rating may differ from the fuel economy rating listed by the manufacturer.
Vehicle Inspection
Part of the customs process at the United States border is the inspection of the vehicle. From the time you take your paperwork inside and fill out the necessary forms for importing the car, you should spend close to half an hour with customs if there are no problems. This time will include the inspection of your vehicle.
Bringing foreign soil into the United States from another country is forbidden. The United States Department of Agriculture requires the undercarriages of all vehicles entering the United States to be inspected. The reason behind checking the undercarriage and stopping soil from entering is to stop the spread of pests that may not be native in the United States. Before shipping your vehicle, you should have the undercarriage and wheels steam-sprayed to ensure it is compliant with the United States Department of Agriculture's requirements.
After Importation
After you have successfully imported your car into the United States, you will need to register it. Registration requires that you have the proper insurance on your car. Even if you had insurance from a Canadian province, you would want to get this changed to your United States address. 
Take all of your paperwork from customs and go to the Department of Transportation office in the state you live in. Here you will supply the paperwork for the vehicle and begin the registration process. At the Department of Transportation office, you will pay the state taxes you are required to pay and any fees that are required for the license plates.
Some states may require that your car undergo a smog emissions test. This test will have to be completed before the registration can be issued. The smog emissions test may consist of a visual inspection of emission control components, the function of the engine light, exhaust gas recirculation, fuel evaporation system, and the gas cap.
Once you have completed all the requirements at the Department of Transportation, your registration and new license plates will be sent to you in the mail. It may take a couple of weeks for you to receive these items in the mail.
Reasons to Use a Professional Shipping Company
Unless you import cars across international borders regularly, choosing a professional car transport company to ship your vehicle may be the only logical solution. There are a lot of different factors that have to be executed at precisely the right time, or the entire process can take longer than it needs to.
A-1 Auto Transport has been in the car transport industry for over 30 years, making it easy for customers to ship their vehicles anywhere in the world. Our experts know exactly what paperwork and criteria are needed to get your car where it needs to go. When you need to get your vehicle to Canada from the United States, or vice versa, make sure you go with the team that will get you there quicker. A-1 Auto Transport can help make your international transport process easier.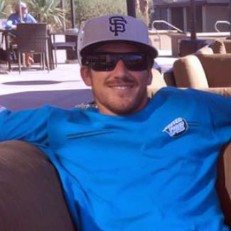 Joe Webster began his journey in the auto transport field by attending the University of Southern California (USC), where he graduated with a Bachelor of Business Marketing.

After college, he started his career in the auto transport industry from the bottom up and has done virtually every job there is to do at A-1 Auto Transport, including but not limited to: Truck Driver, Dispatch, Sales, PR, Bookkeeping, Transport Planner, Transport Manager, International Transport Manager, Brokering, Customer Service, and Marketing. Working with his mentor Tony Taylor, Joe Webster has learned the ins and outs of this industry which is largely misunderstood.

With over 30 years experience in the industry, we've been helping people ship their vehicles, motorcycles, RV's, heavy equipment, household goods and more across the country or overseas without a hitch. Ask us anything.
Email me - info@a1autotransport.com