What's in this article?
Richmond Hill Heavy Equipment Shipping Services by A-1 Auto Transport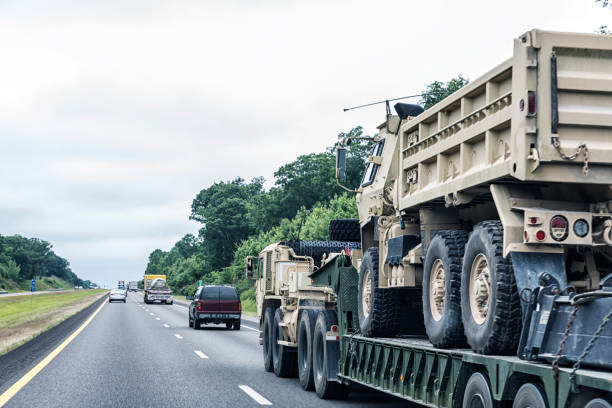 Hauling and shipping heavy equipment can be quite a challenge. You need to find a company that uses modern technology, has a team of expert and experienced riggers and haulers, is up to date with the latest rules and regulations, and so on. And, that's not easy at all!
But, your search can soon be over because A-1 Auto Transport is here to help Richmond Hill businesses and individuals ship their heavy equipment without a worry.
Call us at 1-888-230-6512 and we can start discussing what you need.
Richmond Hill Heavy Equipment Shipping Pricing & Time To Ship Examples
| | | | |
| --- | --- | --- | --- |
| To / From Richmond Hill, GA | Distance | Cost | Estimated Time In Transit |
| Richmond Hill, GA To Provo, UT | 2132 miles | $3,837.60 - $4,690.40 | 6 - 8 Days |
| Fort Smith, AR To Richmond Hill, GA | 927 miles | $1,668.60 - $2,039.40 | 3 - 5 Days |
| Richmond Hill, GA To Great Falls, MT | 2287 miles | $4,116.60 - $5,031.40 | 6 - 8 Days |
| Lansing city, MI To Richmond Hill, GA | 946 miles | $1,702.80 - $2,081.20 | 3 - 5 Days |
| Richmond Hill, GA To Roanoke, VA | 460 miles | $828 - $1,012 | 2 - 4 Days |
| Alexandria, LA To Richmond Hill, GA | 755 miles | $1,359 - $1,661 | 2 - 4 Days |
| Richmond Hill, GA To Chicago, IL | 970 miles | $1,746 - $2,134 | 3 - 5 Days |
| Hartford, CT To Richmond Hill, GA | 927 miles | $1,668.60 - $2,039.40 | 3 - 5 Days |
| Richmond Hill, GA To Fairmont, WV | 624 miles | $1,123.20 - $1,372.80 | 2 - 4 Days |
| West Fargo, ND To Richmond Hill, GA | 1618 miles | $2,912.40 - $3,559.60 | 5 - 7 Days |
*Prices and times are estimated. They can vary depending on the season and what type of vehicle you are shipping.
Insurance For Hauling Heavy Equipment In Richmond Hill
Another challenge when looking for a heavy equipment shipping company is finding one that offers the right type of insurance. Of course, all heavy equipment shipping companies are required by federal government law to provide a certain level of insurance, but that amount may not be enough for you.
A lot of companies are not very open about their insurance plans, but that's not going to be an issue with A-1 Auto Transport. Since we know that's a key part of choosing the right service, we will be upfront about all the costs and what we cover when we take over your equipment.
Types Of Equipment We Ship In Richmond Hill
We've been active in the industry for long enough and have shipped all sorts of heavy equipment, including but not limited to:
Tractors and combines
Trenchers and scrapers
Agricultural equipment
Engineering and industrial equipment
Track loaders, graders
Tracked excavators
Bulldozers, dump trucks, and forklifts
Large trucks, heavy vehicles
And more!
If you live in Richmond Hill or San Diego and are looking for a heavy equipment shipping company, we are happy to let you know that your search is over. Head over to our contact page and fill out the online calculator and we will get back to you with a free estimate.
How to Prepare Your Heavy Construction Equipment for Shipping by Hauling Company
Having heavy construction equipment shipped to a new job site or back to the warehouse requires careful preparation, for both the safety of your shipment and for your wallet. Here are some tips on how to prepare your heavy construction equipment for shipping by a hauling company.
Have Accurate Paper Work
To ship heavy equipment, make sure you have all necessary paperwork in order. This may include a bill of sale, title, registration and lien documents. Having this information handy will speed up the shipping process.
Snap Your Shipment
Take pictures of your construction equipment before it is picked up for shipping to provide proof in 6case damage occurs during transport. This can also be helpful if you need to make an insurance claim.
Drain all Fluid
Be sure to drain all tanks, such as fuel tanks and coolant tanks, before the equipment is loaded onto the hauler's truck. It's also a good idea to check for any loose pieces or parts that could become damaged in transit.
Protect Your Equipment
Make sure your construction equipment is properly secured on the hauler's truck. You may need additional equipment to secure the load and make it safe for travel.
Do Your Research
Before signing a contract with a hauling company, take some time to do your research. Make sure you are working with an experienced, reputable company that has insurance coverage in case anything goes wrong during transit.
Heavy Equipment Operator Jobs
Heavy equipment operator jobs typically require manual labor and operating other machines alongside heavy equipment. This type of job is ideal for those who want a hands-on career path or may not have a high school diploma. There are many employers looking for reliable heavy equipment operators to join their team and work on various job sites.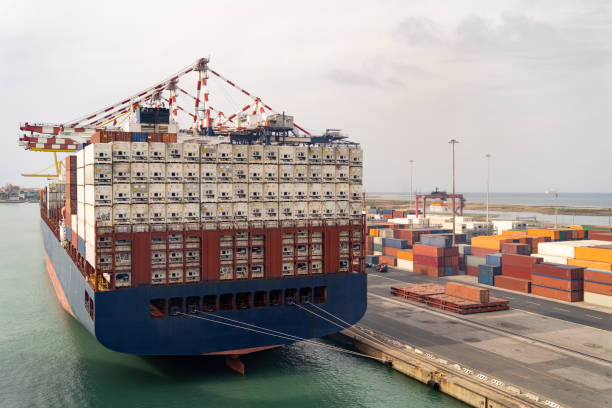 As a heavy equipment operator in Virginia Beach, you will be tasked with hauling large and heavy goods from one place to another using powerful machines. For safe operation, your employer will also provide traffic control devices that you'll use to ensure the safety of everyone on-site while transporting the heavy stuff.
With strong demand for reliable operators, getting the necessary training to become a professional operator can open up several wonderful opportunities in this field.
10 Tips to Ensure Seamless Transportation of Heavy Equipment and Machinery
For those looking to transport heavy equipment and machinery, it's important to use the right heavy equipment shipping services.
Here are 10 tips to ensure a seamless transportation experience:
Choose a reliable company with an established track record of success. Look for companies that have been in operation for many years and offer a range of transport solutions.
Ask around for references, read reviews and check customer feedback before making a decision.
Understand the requirements of your specific shipment and find out what type of service is best suited to meet them.
Consider the size and weight of your machinery or equipment, as well as its estimated value, when selecting a transport service.
Make sure that the provider offers full insurance coverage in case something goes wrong during transit.
Check to see if any special preparation is needed before packing and transporting the machinery or other equipment.
Pay attention to the estimated delivery times and be aware of any potential delays that could arise.
Ask if the provider offers tracking services so you can monitor the progress of your shipment.
Ensure that all paperwork is complete before shipping, including any necessary permits or certificates.
Make sure that you and the transport service agree on a payment plan ahead of time, and be prepared to pay for any additional costs that may be incurred along the way.
By following these 10 tips, you can ensure a smooth and efficient experience when transporting heavy equipment or machinery using a reputable shipping service.
Tricks to Reduce Your Industrial Equipment Shipping Cost
Industrial equipment can be expensive and difficult to transport, but with a few tricks you can reduce your shipping costs. First, organize all of the materials that need to be shipped ahead of time so that everything is ready for pickup when it arrives.
Second, use a specialized heavy haul shipping services that offers discounted rates for bulk orders. Third, research different shipping providers to make sure you are getting the best rate available.
Fourth, package and secure your items properly to avoid any damage while in transit. Finally, look into whether or not the freight shipment can be consolidated with other shipments going to the same destination in order to reduce the overall cost.