What's in this article?
Safe And Reliable Pennsylvania Motorcycle Shipping Services By A-1 Auto Transport
Pennsylvania motorcycle shipment is simple when you choose to go with one of the many reliable motorcycle shipment companies available in the state. With winding roads through mountains and valleys, forests and more, a motorcyclist will find plenty of scenic routes to travel throughout PA.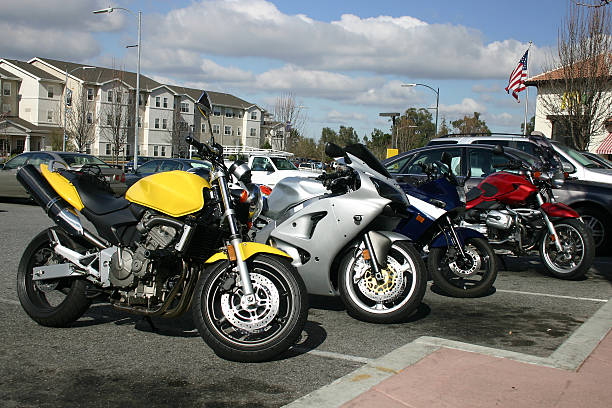 To ship a motorcycle to Pennsylvania, one must find a shipping company that they feel they can trust. This can be done by paying attention to a company's reviews and ratings from other customers. The company will also offer insurance if they are trusted enough to get the motorcycle to the state of Pennsylvania safely.
A-1 Auto Transport Ships Worldwide.
Get a Free, No Obligation to Buy, Motorcycle Shipping Quote.
Get my free quote now
or call us to do it for you:
What Methods of Shipment Will I Have to Choose From?
When it comes to motorcycle shipping, there are a variety of ways to choose from. Of course, this also depends on the shipping company you choose to go with. Some methods are seemingly safer than others which might mean they will cost a bit more, but if the safety of your motorcycle is important than spending the few extra bucks is worth it.
Enclosed Shipping - this is one of the safest methods of shipment. The motorcycle is placed in an enclosed container for shipment.
Open Air Shipping - this is when the bike is placed on an open trailer or flatbed. Poor weather and road conditions might cause damage to the bike.
Crated Shipping - this form of shipment requires that the bike is drained of all fluids and the battery must be disconnected. The bike is then placed on a wooden pallet and put into an enclosed container.
Terminal to Terminal - this is the most cost effective method. It requires that the owner of the motorcycle drop it off at a terminal and then retrieve it from another terminal. The terminals might not be near your destination or place of residence so this could be inconvenient.
Door to Door - door to door shipping is when the company comes to retrieve the bike from a specified address and then drops it off wherever necessary.
Factors to consider when choosing Motorcycle Shipping Services
Motorcycle shipping services can be an invaluable asset for motorcycle enthusiasts across the continental United States, and especially for those who need to ship their bike from Pennsylvania to Colorado Springs or Florida to Denver. When selecting a service, there are several factors that should always be considered.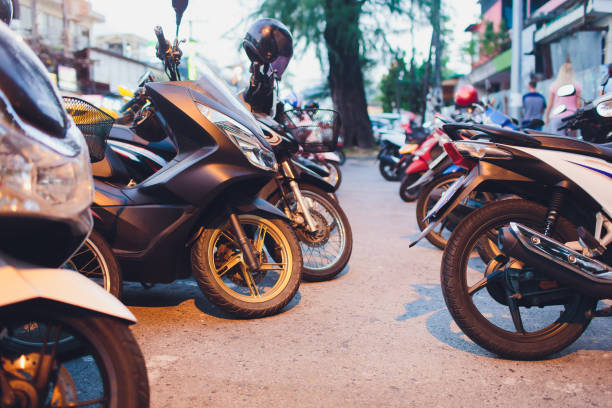 Reliability of the company is of utmost importance - you want assurance that your motorcycle will arrive safe and sound in its destination city. Online reviews and word of mouth from trusted friends can help determine a credible shipper.
Shipping options available - some companies may offer open road transport while others specialize solely in enclosed carriers. Inquire whether the service includes door-to-door pickup when looking at options so you know exactly what you're getting.
Ask any motorcycle shipping company you're interested in if they have motorcycle pickup sites or convenient drop off areas - this can make all the difference when it comes time to actually ship your bike.
Shipping rates beforehand so you can compare them to other companies' costs or find out if discounts are available depending on where the shipment is going.
Check that they serve states like Pennsylvania (the Keystone State) and major cities like Philadelphia and Pittsburgh as well as distant places such as Orlando, Miami, Tampa, Jacksonville and more.
Consider asking around for referrals from fellow motorcycle owners or from reputable message boards as due diligence before choosing a shipper.
Lastly, be sure each motorcycle shippers gives a free quote and complete satisfaction guarantee – these points should not be overlooked!
All of these considerations will help ensure great service when shipping your motorcycle with any taxi peak motorbike transport Colorado Springs or motorbike delivery Philadelphia based companies.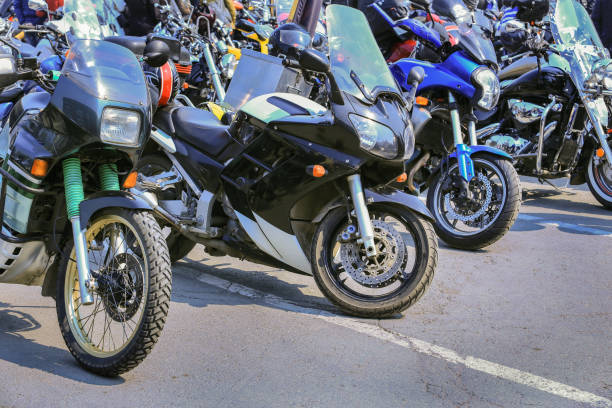 Advantages of Pennsylvania Motorcycle Shipping Services By A-1 Auto Transport
Riding a motorcycle in the Keystone State is an iconic experience. Whether you are visiting or moving to Philadelphia or York, you may need motorcycle shipping services to transport your bike between cities. A-1 Auto Transport offers excellent motorcycle shipping services to help riders get their bikes from one location to another quickly and safely.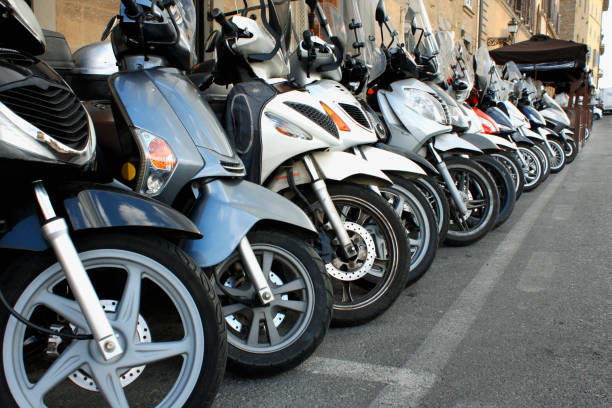 Our expert shippers provide great service every step of the way from getting a free quote and completing an online form through to preparing the bike for shipment and delivering it to your desired destination, whether that be in Pennsylvania or all the way down in Florida, or up north towards Denver and Colorado.
We understand the importance of getting your bike safely between Jacksonville, Orlando, Miami, Tampa Bay, Pittsburgh or anywhere else around the country.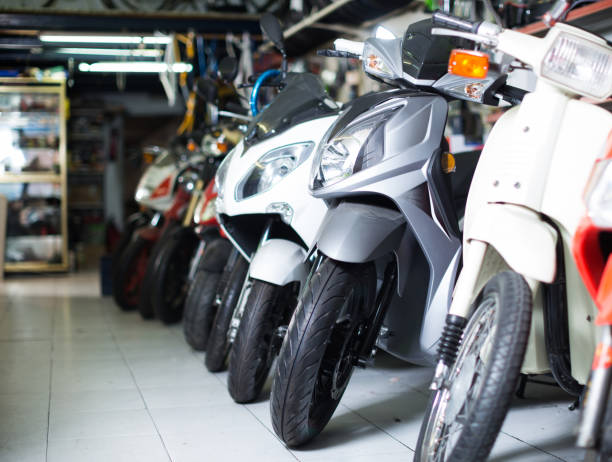 With our efficient open road service you can count on your motorbike reaching its new home without any delays. If you need assistance with shipping your motorcycle within Pennsylvania or across the country then turn to A-1 Auto Transport – riders have trusted us for decades for our dependable transportation services throughout America's great roads.
Motorcycle Transport Companies in Pennsylvania
Carmoza Auto Transport
2001 Stone Ridge LN.
Villanova, PA 19085
(888) 708-0880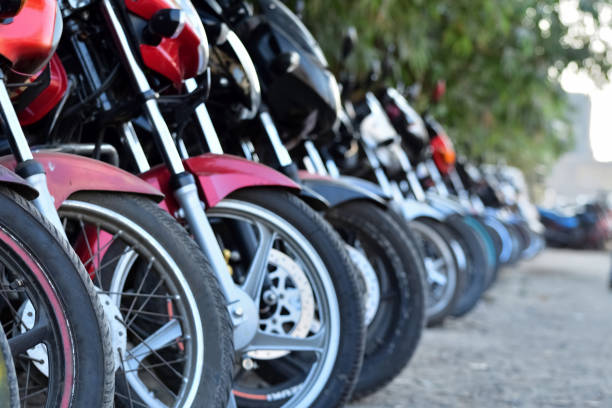 United Road Services: Twin Oaks
329 Bethel Avenue
Twin Oaks, PA 19014
(610) 485-3299
West Chester Auto Transport Inc.
708 E. Union St.
West Chester, PA 19382
(610) 696-8096
S&S Auto Transport
1999 Frankstown Rd.
Johnstown, PA 15904
(814) 536-2249
Popular Destinations:
Frequently Asked Questions
How much does it cost to ship a motorcycle to Pennsylvania?

This will depend on the specifics of your request. The shipping provider must first receive a detailed description of the dimensions and weight of your motorcycle. You will be charged more if your car weighs more than the standard limit of 700 pounds.

Without a doubt, distance is another important aspect. Your delivery will cost more if your pick-up and drop-off locations are farther apart. This still holds true if either location is remote because getting in touch with you will be more difficult.

What you opt to exclude depends on the method of transportation you choose. Even though there won't be much space for your motorcycle, covered transit is more expensive and far less accessible than open transportation.

Furthermore, door-to-door and terminal-to-terminal delivery are both popular delivery methods. In the first case, the shipping business will deliver the box to your door right away; in the second, you'll need to take your motorcycle to the terminal.

It is still less priced even though it is less convenient now. Also, the cost of the fuel will equal the total amount even if you live far from the port.
How long does it take to transport a motorcycle to Pennsylvania?

In this situation, it is impossible to get a precise figure. The national average for open carriers is $940, while the average for enclosed carriers is $1,300.

Nevertheless, because only cross-country deliveries are included in these data, they only apply to persons who reside outside of Pennsylvania. Your provider will ask you for delivery information when you get a quote so they can provide an exact price.

A company must often consider a number of factors before delivering your motorcycle. Even seemingly unimportant factors like the weather greatly impact logistics; storms often cause delays, while extreme heat overheats motors.

The delivery would take longer if your company utilized a large carrier, even though it could be less expensive because you would have to wait for your turn in line with the driver's timetable.

You may track your order using the GPS technology at A1 Car Transport to learn when it will arrive. This may seem like a small difference, but it helps you plan ahead.
Will my motorcycle be secure?

You really don't have to worry about your motorcycle's safety as long as you pick a respected business. Your movers will merely use a ramp to push the car onto the carrier and then secure it with ratchet straps.

You could have to pay extra if you want a more expensive model with additional security. However, it is not usually required. Use enclosed transportation if you believe additional security is required. Although the price will increase, you won't be bothered.

The vehicle won't move during the trip even without it because a good manufacturer employs many eyelets and straps. You only need to make sure you prepare it properly, that's all. It must first be cleared of all unnecessary parts; then, the tank must be emptied and cleaned.
Will my motorcycle be insured?

Any company that is legitimately operating will have insurance. As a result, your motorcycle will be insured in case of damage.

It also emphasizes how crucial it is to choose your business wisely. If a business charges less than competitors, it must be making concessions, and thus, you shouldn't pick them.

If it is insured, you may incur losses in the event of an accident. Consult the state website for Pennsylvania for a list of all the authorized businesses to help you make a wise choice.