Professional transport companies are in the business of transporting objects, both big and small. Some companies only specialize in items like vehicles and other forms of small transportation. The same applies vice versa, and some companies only handle things that are considered oversized or overweight. A-1 Auto Transport is the perfect combination of them both, offering transport no matter what the size of the load is.
What is considered an oversized or overweight load?
An oversized or overweight load is one that exceeds the standard or legal size and weight limits for a truck to transport. These types of loads often have to have state-level permits issued that indicated the time and route that travel is permissible.
In transport, the word oversized and overweight is often interchangeable. Some will confuse these types of transports with the wide-load trucks that you will see on the interstate. In most circumstances, there is a load per axle limit. The number of axles helps to distribute the weight of the shipment evenly among the trailer. This distribution of weight becomes extremely important when factoring bridges into the travel routes.
Examples of oversized and overweight loads include:
Construction machinery
Pre-fabricated homes
Elements used in construction

Generators
Windmill propellers
Bridge beams
Rocket stages
The Federally mandated maximum weights for the National System of Interstate and Defense Highways are:
80,000 pounds for gross vehicle weight
20,000 pounds for a single axle
34,000 pounds for tandem axle weight
The axle spacing also plays a part in these guidelines. The Federal bridge weight formula is applied to commercial vehicles to determine if they are compliant with the Federal weight regulations.
What is the Federal Bridge Weight Formula?
W=500(LN/N-1 + 12N +36)
W is equal to the overall gross weight on any group of two or more consecutive axles and is rounded to the nearest 500 pounds. L is equal to the distance in feet between any group of two or more consecutive axles. N is equal to the number of axles in the axle group under consideration.
The purpose of the Federal bridge weight formula is to help preserve bridges. If you have ever driven over a bridge and see the weight limit sign on them, that is what the formula is there to protect.
How do permits for oversized and overweight vehicles work?
Permits for oversized and overweight loads are issued on the state level, and the Federal government does not control these. For every state that the load is passing through, a permit must be obtained. These permits often dictate the dates of travel and the route that the truck can use.
There are a few common ways that transport companies or independent contractors can obtain these permits. Since these have to be done for every state that the truck and the load will pass through, it can become a costly process.
Obtaining the permit directly from the state

By ordering the permit yourself directly from each state, you can save the trouble of paying extra with a service fee.

Using a permit service to obtain a permit

There are companies available that will assist in obtaining these types of permits for you. These companies are well versed in the rules and regulations for oversized and overweight transported loads. They will complete the forms based on your information, but they do require you to pay a service fee for this service. These fees typically vary.

If the state has added the availability, ordering the permit on their website

Many states are now creating the ability to obtain these permits over the internet. Drivers or transport companies simply put their information in and order the permit over the internet.
How much does a permit cost?
Each state charges for their permits. These permits vary in price from $8 up to $135. A lot depends on the state you are traveling through.
To find out the cost of a permit, take the State Permit Fee + the Service Fee = Total Permit Fee
The totals below include a service fee of $15 (around average). These estimated prices should be valid as long as the dimensions do not exceed 80 feet long by 12 feet wide by 14 feet and 6 inches tall.
Alabama- $40

Arizona- $30

Arkansas- $37

California- $150

Colorado- $45

Connecticut- $45

Delaware- $39

Florida- $36

Georgia- $46

Idaho- $43

Illinois- $55

Indiana- $45

Iowa-- $25

Kansas- $35

Kentucky- $75

Louisiana- $45

Maine- $40

Maryland- $70

Massachusetts- $55

Michigan- $65

Minnesota- $32

Mississippi- $25

Missouri- $30

Montana- $25

Nebraska- $30

Nevada- $40

New Hampshire- $40

New Jersey- $40

New Mexico- $45

New York- $100

North Carolina- $56

North Dakota- $50

Ohio- $80

Oklahoma- $57

Oregon- $23

Pennsylvania- $51

Rhode Island- $60

South Carolina- $45

Tennessee- $75

Texas- $77

Utah- $45

Vermont- $65

Virginia- $35

Washington- $25

West Virginia- $51

Wisconsin- $40

Wyoming- $33

 
How can a permit service make an oversized and overweight transport easier?
If you or your transport company require oversized or overweight transport permits, there are trucking service companies that can obtain these permits for you. These companies that often offer services like this offer others as well for a fee. 
Some online permit services offer more than one type of permit for professional transport companies. If you aren't sure if you need an oversized or overweight permit, one may be required if any of the following apply:
The overall height of the load exceeds 13-feet and 6-inches
The overall width exceeds 8-feet and 6-inches
The length of the trailer exceeds 53-feet
The overall length exceeds 80,000 pounds
To apply for your oversized and overweight permit, you will need to gather some information to give to the permit service. Some states may have other requirements, but the person preparing the permit will let you know. Here are the items and information you need:
US DOT number or Federal ID number
Vehicle information (make, model, and year)
Unit number
License number and state
Serial number
Type of trailer
Trailer length
Number of axles
Load description
Load dimensions (length, width, weight, and height)
Combined length, width, weight, and height
Number of pieces
Individual axle weight when loaded
Exact origin (address or junction, city, and state)
Individual axle spacing
Exact destination (address or junction, city, and state)
Complete routes
Some of the permit services can get the permits for oversized and overweight loads in as little as 3 to 4 hours after submitting them.
Will my oversized shipment require an escort?
The requirements vary based on state, but for most oversized or overweight transports, a pilot car will be required. These escorts cost extra and should be added to the transport expenses. You should check your contract to see if this service is included in your quote.
The types of escorts available for oversized or overweight transport include:
Civilian Escorts

Civilian escorts are people who are hired by a private company to drive with these oversized and overweight loads. The private company is then contracted by the government, in this case, the state where the transport is passing through, to accompany the vehicle.

Police Escorts

When a specific load size or route may be problematic because of the area, police escorts may also accompany the civilian escorts.

Pilot Car

When a load is over the height requirement, a pilot car may be required. The car travels in front of the transport vehicle to check and see if the load can clear physical structures or power lines.
Most of these escort vehicles (beside police escort) will often be equipped with a fade-resistant sign that is yellow and bolted to its front bumper. The sign reads OVERSIZE LOAD. Some of these escort vehicles work in tandem using a front and rear pilot car. These cars work together to navigate the oversized load.
What is the responsibility of the front pilot car?
The front pilot car is responsible for making sure that an oversized load can clear a physical structure or low hanging wires. The car drives a half-mile to a mile ahead of the truck and trailer to check the road ahead.
The front pilot car is equipped with a pole attached to the front of the vehicle. This pole imitates the height of the load being hauled, especially in cases where the height exceeds recommended limits. If the driver of the car encounters low hanging wires or a physical structure, like a bridge, that it cannot clear, the driver of the pilot car knows that the truck's load will not clear it.
If the truck cannot clear the upcoming structure, the pilot car will radio to the truck driver and let them know that they must seek an alternative route or change their lane for better passage. Additional responsibilities of the pilot car driver might include:
Surveying the route before the truck and trailer begin their transport to ensure nothing is going to obscure the path they may take
Curb their pilot car to help act as a flagger and direct traffic
Order the load to stop for any reason that they may deem necessary
Use the pilot car to help stop traffic from passing the load
What is the responsibility of the rear vehicle?
The rear pilot car that follows behind the oversized load helps indicate to the driver of the truck and trailer when it is safe to change lanes and also helps block traffic. Due to the oversized load on the trailer, the truck driver often cannot see around it. The rear pilot vehicle is their eyes behind the trailer.
The way the rear pilot car works is by taking their cues from the driver of the truck unless the lead pilot car indicates some problem up ahead. When the driver needs to change lanes, they will indicate to the rear pilot car with their turn signal. The rear pilot car will then enter the lane the truck wants to enter, preventing vehicles from blocking the path. 
After falling back far enough for the driver to see, the rear pilot driver will flash their lights, indicating that the road is clear for the truck and trailer to move. The two vehicles will perform the same actions when moving back to the original lane.
What hazards can an oversized and overweight load cause?
One area of concern that oversized and overweight loads bring is to bridges. Particularly truss bridges due to their vulnerability. 
The oversized and overweight loads not only cause potential danger to physical structures, but they also bring dangers to the road. Not all people behind the wheel of a car know the etiquette when driving around an oversized truck. That is why pilot car drivers are hired to help increase the safety of the truck driver pulling the trailer. 
How can I be sure my quote includes permits?
If you want to be sure that your quote includes the cost of your oversized and overweight permits (and any other permit you may require), make sure you ask your transport service. A-1 Auto Transport keeps your permits and other needs in order when you transport items of all sizes and shapes.
Getting a oversized load shipping quote from a professional auto transport company helps you find out how much your transport is going to cost. You can get endless numbers of free quotes, which will allow you to make an informed choice. It is essential to find out how the company obtains its permits for oversized and overweight loads. This could be what makes or breaks your budget.
A-1 Auto Transport makes sure you know all of your fees before you sign your contract. Our transparency shows you just what every part of your transport costs so that you will never be surprised by any hidden charges. When you are looking for a professional transport company who has experience in moving oversized and overweight loads near or far, call A-1 Auto Transport for a quote today.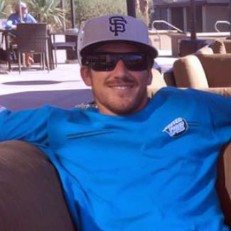 Joe Webster began his journey in the auto transport field by attending the University of Southern California (USC), where he graduated with a Bachelor of Business Marketing.

After college, he started his career in the auto transport industry from the bottom up and has done virtually every job there is to do at A-1 Auto Transport, including but not limited to: Truck Driver, Dispatch, Sales, PR, Bookkeeping, Transport Planner, Transport Manager, International Transport Manager, Brokering, Customer Service, and Marketing. Working with his mentor Tony Taylor, Joe Webster has learned the ins and outs of this industry which is largely misunderstood.

With over 30 years experience in the industry, we've been helping people ship their vehicles, motorcycles, RV's, heavy equipment, household goods and more across the country or overseas without a hitch. Ask us anything.
Email me - info@a1autotransport.com