Did you get into an accident while away from home? Even if you are familiar with this situation, it can still be intimidating especially when on foreign territory. Indeed, the process of transporting your wrecked automobile is more complicated than shipping your regular, functional car. Fortunately, some auto hauling companies have specialized equipment and staff to help with the shipping of non operable cars, paperwork, and any other relevant assistance. Below is a guide to keeping a cool head after a collision in another state, knowing what to do after a crash, and shipping your damaged vehicle back home. 
What To Do After An Out-Of-State Car Accident
Steps you take after an accident are always important, with the precautions becoming even more critical if you are in a different state. They can have a direct impact on your health and ability to receive compensation. You might feel disoriented right after an accident, which is absolutely normal. This is why it's highly recommended to prepare beforehand by reviewing and understanding what to do in such cases. Below are some simple steps that may protect you from an unnecessary headache. 
Check on Yourself and Other Passengers. If you are injured, contact 911 yourself or ask a bystander to do it. If you are seriously hurt, avoid moving and wait for emergency personnel. If you are not too injured, check on other occupants of your vehicle and the other vehicle. Even if you are fine, do not wait to see a doctor. Ideally, you shouldn't put it off until you get back to your home state. You won't know for sure if you have internal injuries, which are incredibly common and easy to overlook, if you do not see a medical professional. Delaying going to a hospital can jeopardize your well-being and your ability to file injury claims in the future. 
Report the Accident. Even if you are not injured, call 911 and report the accident as soon as possible. Most states in the U.S require that you report all collisions and injuries. It is crucial that the police record the accident and provides you with access to their report with documented details about the crash. Observe the accident scene to see if there are any high-risk factors like leaking gas or electric gas. 
Document the Accident. For maximum protection, take the following precautions: 
1. Identify the officers, get their names and badge numbers.
2. As mentioned above, ask for a copy of the collision report. Your insurance company can ask for it when you begin to file an auto insurance claim. 
3. Jot down the names and addresses of all parties involved, including any passengers. 
4. Take photos of the scene of the accident, specifically:
The original location and vehicle positions 
Automobiles from all sides, showing the damages
License plates of other cars
Any other damage at the scene
Evidence of debris on the road
Weather 
Traffic signs and signals in the area
Roadway
Break marks
5. Approach Witnesses. See if there are any witnesses and talk to them. Ask them for their contact details and to remain at the crash scene so they can offer their statements to the police. Take a look for any surveillance cameras that could have captured the collision.
Refuse Early Settlements. Insurance companies' rules vary from one state to another. Before you agree to anything, make sure you fully comprehend all of your options and rights. Avoid negotiating and signing a settlement before that.          
Contact a Lawyer. Contact your trusted lawyer and seek legal advice as soon as you can. A lawyer can explain your rights, how the case can unfold, handle communication with an insurance company, and determine the best way to move forward. 
Call Your Insurance Company and Begin the Claims Process. You can call your insurer right away. If you are still at the scene, they can advise you on the information and proofs they'll need to process a claim as well as on further steps and realistic expectations. When you speak with your insurer, let them know you are in a different state. Depending on your coverage, the company may cover additional fees such as a tow truck, if applicable. 
Now that we've covered basic steps to take after an accident, let's review when a car is considered unsalvageable and how you can transport your vehicle back to your home state. 
Transporting a Wrecked Car Back
When Is A Car Considered Totaled? Generally, an automobile is considered totaled when the repair charges exceed the car's value. The specifics vary from one state to another. Some states have laws that define a wrecked car by specific thresholds. For example, in Alabama, a vehicle is deemed totaled when the damage costs over 75% of its value. This means that if a car costs $6,000 and the repair comes up to $4,500 and over, the car would be considered wrecked. 
Depending on the company, your insurer can take a look at your damaged vehicle and declare it unsalvageable. In this case, fortunately, your insurance coverage will likely authorize a payout that equals the value of your vehicle before the crash minus the deductible on the comprehensive or collision coverage. In other cases, insurers offer owners a replacement car with equal value instead of a payout. 
The reason insurance companies are willing to declare a car totaled is that they know that damaged vehicles will not last long, marking them unreliable and uneconomical for business. 
Do I Have To Agree to Compensation and Deem My Car Unsalvageable? No, you don't. Once insurers declare your car totaled and take possession of it, they will sell and transport your old automobile to a salvage yard. You can choose to refuse the offer and keep your car. Maybe you want to fix it or sell it for parts? In this case, your insurance company will pronounce the car wrecked and issue a compensation nevertheless. However, you will be able to purchase it back from the provider for the same price that a scrap yard would have paid. Then, you will need to arrange the shipment of your vehicle. How do you ship it, then? Can you even ship a car that's not operating? Yes, you can. Most inoperable vehicles that are shipped are semi-functional. If an automobile can roll, be steered, and has working breaks, then it will be fairly easy to transport it on a carrier. Shipping a wrecked car is a more complex process that calls for special trucks, equipment, safety procedures, and trained personnel. Every wreckage is different and so is every shipment. 
Fortunately, many auto hauling companies offer a interstate towing service to cars after a crash. It will require special handling, however, which will result in higher charges than if you shipped a perfectly well-working car over the same distance. Below, we'll walk you through some basic information you need to know if you need to ship your wrecked vehicle.
Special Equipment for Salvage Car Shipment When shipping a regular car, all you need is a moving carrier and a spare set of keys. This is not the case with wrecked automobiles since they cannot easily drive on and off a hauling truck. Sometimes, they cannot even roll which would require a forklift to pull them onto a flatbed truck. Below are a few examples of special equipment that can be necessary:
Forklift
Flatbed truck
Winch
Trailer
Rollback tow truck
As mentioned, every salvage car is unique so every situation will also be different. Some professional shipping carriers that provide classic car or salvage vehicle service will probably have the necessary equipment available. Others will need to outsource it which will result in high charges. Furthermore, prepare to wait longer; flatbed shippers are not so ubiquitous and it may take some time to book a transportation date. One thing to bear in mind is that special equipment will also be required at delivery as well as pickup.
Explaining the Increase in Costs 
As with any other type of shipping, the cost to ship a car depend on several factors including distance, pickup and delivery locations, vehicle size and model, transportation method, and the difficulty of shipping. If your car is inoperable, anticipate an extra charge of a minimum of $100. If your vehicle endured more structural impairment and requires special equipment, the charges will increase further. 
Another reason for a higher charge is the knowledgeable staff. You will need drivers who know how to work with totaled automobiles, operate special equipment, and follow the necessary safety precautions. Salvaged cars may have dangerous leaks and other hazards, so special handling is a must, hence the price surge. 
Preparing Your Vehicle for Shipment  
The main thing to do is to give your car shipping representative as many details as possible about your automobile. What's wrong with it? Can it break, roll, or steer? Is it bent out of shape? Is there any gas or fluid in the tank? You want to be as accurate and precise about your car's condition so that the transporter can do the necessary preparation. In addition, that will allow the shipping company to tell you upfront if they can take on the car, what equipment they will need, how they plan to proceed, and how all of it will affect the price. 
Finding the right auto hauling company is very important. Make sure you do your research by reading reviews, asking for registration and insurance proofs, and talking to representatives. You can ask for quotes from several companies before you pick one – just bear in mind that it may be more complicated to receive instant quotes that in regular cases since every damage and salvaged car are unique. It may be enticing to select the company that provides the cheapest estimate but remember that it should never be your main factor. Look for a reliable auto shipping company that is experienced, knowledgeable, reputable, and offers good rates. 
Last but not least, do your prep. You can speak with the shipping agent for a detailed list of steps to take. It usually includes removing personal items, draining fluids (only if you can do so safely; if you are not sure, leave it to a professional), and getting your insurance paperwork and condition report in order. 
Can I Ship My Wrecked Car Myself? 
Hiring a transporter looks complicated, time-consuming, and expensive, so now you're thinking about calling a few pals and pushing the car onto a standard truck yourself? Yes, that is an option but there are good reasons why it is not recommended. Parts of a wrecked automobile being dragged around a flatbed (or any other kind of truck) can result in considerable and exorbitant damage. It is unsafe for vehicles and people, and the costs of damage may well exceed the shipping fees. This is why, even if your car is totaled and inoperable, it is best to hire professional, qualified people to do the job.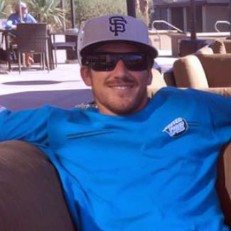 Joe Webster began his journey in the auto transport field by attending the University of Southern California (USC), where he graduated with a Bachelor of Business Marketing.

After college, he started his career in the auto transport industry from the bottom up and has done virtually every job there is to do at A-1 Auto Transport, including but not limited to: Truck Driver, Dispatch, Sales, PR, Bookkeeping, Transport Planner, Transport Manager, International Transport Manager, Brokering, Customer Service, and Marketing. Working with his mentor Tony Taylor, Joe Webster has learned the ins and outs of this industry which is largely misunderstood.

With over 30 years experience in the industry, we've been helping people ship their vehicles, motorcycles, RV's, heavy equipment, household goods and more across the country or overseas without a hitch. Ask us anything.