Are you moving to Canada from the US? Or are you planning to visit and intend to ship your car with you? 
Before you finalize your arrangements, it is important to get to know the Canadian import rules and regulations so that you can prepare in advance and ensure an efficient and hassle-free auto shipping process. To help you with this task, we've prepared this brief guide to assist you in better understanding of different requirements, steps, and options. 
Meeting Import Requirements: Verifying Your Car's Admissibility 
Several government agencies regulate the import of cars to Canada, which is a multistage procedure. Your automobile — whether commercial or recreational of any kind — needs to meet requirements of the following organizations: 
Canada Border Services Agency (CBSA) 
Transport Canada (TC) 
Canadian Food Inspection Agency (CFIA) 
Environment and Climate Change Canada (ECCC) 
U.S. Customs Border Protection (CBP) 
Once you have ensured that your vehicle successfully passes all prerequisites, you need to confirm your car is included in Transport Canada's list of approved car models. You can access the list of permissible makes here. 
Should your automobile need modifications, contact the Registrar of Imported Vehicles (RIV) and Transport Canada to ask for the applicable list. Your car must pass the RIV's inspection prior to the shipment to avoid undesirable and expensive delays. 
We advise you to contact the RIV and collect as much information about their program, vehicle admissibility and exemptions, recall clearance information, and other relevant details. This may seem like a very complicated process, but it is easier than it sounds. 
Besides, hiring a professional auto transport company means your shipping agent will assist you from beginning to end so you don't have to do everything yourself. 
Regulations on Foreign Vehicles Vehicles manufactured for sale in Canada and the United States undergo a pretty similar standard when it comes to auto importing and exporting, which makes the process simpler. Generally, foreign car imports to Canada need to meet special requirements, which are not unlike other countries' auto regulations. In most cases, you can receive an exemption from the RIV if your car is any of the following: 
More than 15 years old 
A bus assembled before January 1st, 1971 
Its class is not regulated (for example, mobile homes) 
A Canadian compliant vehicle that's being reimported back 
An American compliant vehicle originally owned in the United States 
Let's have a quick look at automobiles less than 15 years old. Unless your car was originally manufactured in the U.S. or Canada, your vehicle may be prohibited from entry. Even cars produced in the U.S. need to pass strict importation regulations and may need modification work to adhere to the RIV requirements. 
It is crucial to look into the vehicle eligibility in advance so you have enough time to make the necessary arrangements. For more information about import regulations, visit Canada Border Services Agency's website or consult with your auto shipping agent. 
Temporary Imports 
If your visit to Canada is temporary, even if this entails a temporary residence, your automobile does not need to adhere to Motor Vehicle Safety Regulations. In fact, a different set of looser rules is applicable to visitors and can be located in the CBSA Guide on this document. 
Temporary auto shipments may call for Carnet de Passage arrangements which would prevent you from paying Canadian customs such as import duties and taxes. Required Documents To make sure the shipment of your vehicle goes smoothly, you'll need to prepare the following documents and pass them on to your auto transporter: 
Original Title
Manufacturer's Statement of Origin
Certificate of Origin or Certificate of No Title
Bill of Sale
Recall Clearance Letter
NAFTA
Copies of Export Certificate and Invoices
Manufacturer's statement of compliance affixed to the car (if applicable) 
 EPA label affixed to the car 
Registration Certificate
Copy of the photo page of your passport 
Insurance 
You must obtain auto insurance prior to shipping cars to Canada. Foreign car insurance plans may be expensive but you can discuss your options with insurance brokers. You can also request quotes from different companies and compare policy details and costs. 
A trusted auto shipping company will provide in-transit coverage. Make sure you familiarize yourself with the details and purchase an additional plan to cover what's left out. It's better to be safe than sorry and obtain comprehensive coverage for the entire shipment and your stay in Canada. This can prevent exorbitant costs and headaches in the future. 
Proof of Clearance 
Contact your manufacturer and ask for a proof of recall clearance which certifies that your car's potential defects identified by the manufacturer are not considered to pose a serious risk to the driver. 
Once you receive the copy, which is valid for 30 days prior to the import to Canada, submit it to the RIV. As with other steps in the process, if you are hiring a reliable and experienced shipping company, your representative will be able to provide considerable assistance with this. 
Contacting Customs 
Once you have made sure you meet the necessary import requirements, it's time to contact U.S. and Canadian customs. Reach out to the U.S. Customs Border Protection at least 3 business days before your vehicle's import. Submit your certificate of title and verify they have received it to begin the export checks. 
Note that you will need to supply your automobile and the original documents to the U.S. Customs at the port of export in person. Fill out the importation forms in their entirety at the Canada Border Services Agency (CBSA) or prepare the document beforehand and submit a printed copy. You can find the forms on the RIV website. 
Alternatively, you can also arrange for a shipping agent to act on your behalf which would be a much more convenient option. 
Pay the RIV registration fee. The amount will depend on your car's features. You can call the Registrar beforehand to receive an estimate. If you're importing your car via a broker or a shipping company, you can discuss the steps with the representative. 
Usually, you would receive an email from the RIV which confirms your vehicle's arrival to Canada and includes a link to submit your payment. 
Finishing the Import Process 
Once you've imported your automobile you'll need to pass inspection. Fill in the second importation form, which you will have received in the mail, and bring it along with your car and Form 1 to an RIV inspection center where the agency staff will inspect your vehicle to ensure all importation requirements are properly met without any unauthorized modifications. 
Once you pass the inspection, your Form 2 will be stamped and your car will be ready for registration. Next, license your car. 
Submit your importation forms, certificate of title, certificate of insurance, and recall clearance letter to a licensing center. Pay your sales tax and receive a Canadian license plate. You should then receive your certification label in the mail within the next several business days. You can affix the label onto your car and drive away! 
Bear in mind that regulations, vehicle registration fees, and procedures in Canada depend on the area where you'll be registering and using the vehicle. It is, therefore, advised to contact the appropriate provincial vehicle registration office prior to transporting your automobile and find out if there are any additional paperwork requirements in your intended province. 
Another thing worth mentioning is that you need to keep all your records on file. In fact, all records of importation must be kept with the importer for six years. 
Shipping Cars to Canada 
You can see that importing a foreign vehicle to Canada is a complex and multistage process. To relieve you of the stress of moving, you can hire a professional auto shipping carrier to transport your vehicle to Canada and handle the import and customs procedures. 
Yes, the shipping service can cost you extra but it will, nevertheless, provide you with free time and spare you lots of headaches. Plus, experienced shippers are very well-versed and well-connected in the areas of transportation, import, and export, so you can rest assured the process will go as smoothly as you can imagine. 
Shipping your car via an auto hauling company is always a convenient and safe decision. 
Roll-off/Roll-on (Ro/Ro) 
If you are shipping your car on a Ro/Ro you can expect to pay lower destination charges since you don't need to use the port crane equipment to unload a container from the vessel or container unloading services. 
Instead, your vehicle is driven off the Ro/Ro and transferred to a secure area for customs clearance. However, your car has a higher risk of suffering damage and you won't be allowed to load personal belongings into the automobile for the duration of the shipment. 
Container Shipping 
Transporting your automobile in a container provides extra protection for your vehicle and permits you to ship personal and household items together with your car. The packed goods are stowed onto a pallet and loaded separately into a container. 
This is a great option if you want to simplify your move. A-1 Auto Transport offers such a comprehensive moving service which can make your life a lot easier. Bear in mind that container shipping will result in higher destination fees.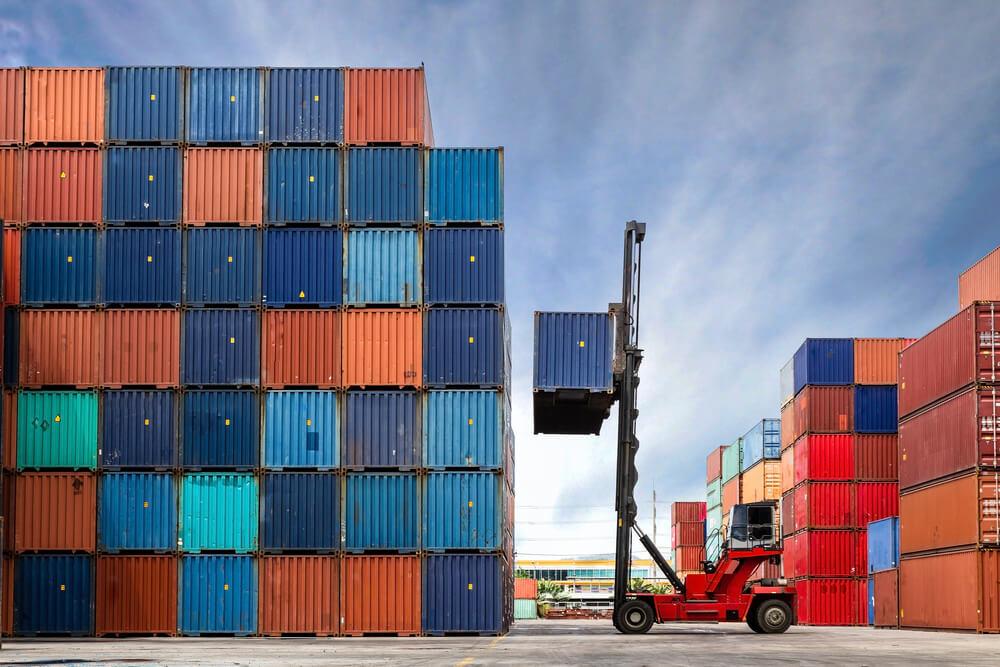 More Than One Car? 
If you're shipping more than one car or have a lot of goods you want to transport, you can book a 40-ft container. Alternatively, you can request to book space in a shared 40- ft container which will save you money at destination. 
Port Charges 
Once your automobile reaches its destination port, shipping line charges will be applied. You will also need to pay for the receiving agents and unloading services, handling your vehicle at the port, and completing customs clearance. 
For more information on the estimates, contact us to speak to a representative and receive a quote. 
Preparation 
Conduct a full checkup of your vehicle. For better results, hire a mechanic to inspect your car and fix any issues. It's important to make sure your breaks are operating well, the battery is charged, and the fuel tank is a quarter full. 
Clean your automobile's exterior and interior; make sure all surfaces are spotless. This will facilitate a more accurate inspection. Remove all items and accessories from your car before the shipment. Take photographs of your car's condition. Disable your alarm and prepare a spare set of keys to give to your agent. 
A shipping representative will examine your car during drop off and pick up. If possible, be present and attentive during the inspection and check that everything is noted correctly on the Bill of Lading before signing. 
Importing your car to Canada can be complicated and time-consuming especially for first-timers. A growing pile of various documents, lots of research, and payment of taxes — all of it can be quite overwhelming and confusing, especially if you need to tackle other parts of your move simultaneously. 
Your best solution would be to hire a professional, well-trained shipping company. A-1 Auto Transport is fluent in the ins and outs of international auto shipments, custom paperwork, and scheduling. Furthermore, our logistic experts and agents can provide considerable assistance throughout the journey. It's worth every dollar and takes considerable pressure off you.