Professional auto shipping companies can help you with internationally shipping your vehicle. If you move across international borders, like to Germany, these companies know what it takes to get your car to the destination. A-1 Auto Transport offers services that help you get your car overseas in the event you relocate to Germany. Paperwork and other necessary criteria won't be guesswork when you hire a professional to ship a car to Germany. 
Where is Germany?
Germany is a country that is located in western and central Europe. Germany borders Denmark, Poland, Czech Republic, Austria, Switzerland, France, Luxembourg, Belgium, and the Netherlands. The Baltic Sea and the North Sea lie to the north of Germany, and the Alps border the south.
Germany is where you will find the super-fast highway called the autobahn. Driving is much like driving in the United States, which means vehicle modifications for driving is not necessary. You will be required to follow a specific set of protocols and pay fees when importing your vehicle into Germany. Luckily, a professional transport company can help you with all of these.
Currency in Germany
Germany is one of the countries that is a part of the European Union (EU). Since 2002, Germany has been using the official currency of the EU, the euro. The euro is depicted by € as its symbol. The symbol will go in front of the required payment; for example, €150 would be 150 euros.
Currency exchange rates fluctuate all the time, but a rough exchange rate for US currency to euros would be $1.16 for €1. That means that a fee you need to pay would be approximately $1.16 per euro owed.
Importing Your US Car into Germany
If you are trying to import your car into Germany, there will be documents that you will have to provide. You will also be required to pay taxes on the vehicle when bringing it into the country. There are ways to bring a car into the country free, but you have to meet specific criteria for this to apply. A professional auto transport company can help you with your required documents and procedures for importing your car into the EU.
Documentation Required For Import
To ship your vehicle to a European country, you will be required to have specific documentation. Just like when you ship a vehicle to any other place internationally, you have to prove your ownership. You will want to make sure you have the following available for your trip to Germany with your vehicle in tow:
Bill of Sale
The purchase invoice for your vehicle (bill of sale) should include all of the following information:
Buyer(s)
Seller
Vehicle Manufacturer
Vehicle Type
VIN (Vehicle Identification Number)
Vehicle Year
Price
Date
Signature
You are going to need to fill out a Declaration of Goods when bringing a car into any European country. This declaration is used to identify if the car shipment includes airbags, gasoline, car batteries, extra paint, etc., anything that could be considered a potential danger. 
A Shipper Export Declaration is also required for the United States Census Bureau. They require this for any item that is valued at over $2,500 or for items requiring a license.
Title or Certificate of Origin
All American cars have a Certificate of Title. In most circles, these are just called a title or a pink slip. You should never purchase a car without a title. The title has the following identifying pieces of information:
Identifying information about the vehicle

Make
Model
Year
VIN (Vehicle Identification Number)

License plate number
The technical information about the vehicle for taxing purposes

Gross vehicle weight
Power
Purchase price when it was new

Name and address of the purchaser or the registered owner
If there is financing on the vehicle, the lien holder will be listed on the title
If a car is brand new, it may not have a title. Instead, it will have a Manufacturer's Certificate of Origin. This document is similar to a title, but regardless of the document you have, you must have one to import a car to Europe.
Registration
A registration or registration card is issued to vehicles that can legally be driven. The valid registration should be carried in your car at all times. You can get your registration at your local DMV (the name varies by state) and have your vehicle registered, and this must be done if you are driving to the port. The registration process can vary from state to state. You will need to call ahead to see what you need to bring with you to register the vehicle if it has not already been done.
License Plate
License plates, or number plates, are another way that vehicles and owners are identified. Some states have one license plate that follows the car for the entire lifespan. Other plates are owner specific and get transferred or replaced with each vehicle. Whatever the circumstance, your vehicle is going to need a license plate.
It is recommended that after everything is done with customs, you take the plate off and carry it on you. American license plates are often sought after as souvenirs, making it possible it could be stolen. You are also advised to have several copies of all your paperwork available.
Shipping Your Car From The US to Germany
There are many different ports that your vehicle shipment can occur from if using a sea vessel for transport. These ports are found along the shorelines of the United States and include:
Charleston, SC
Baltimore, MD
Houston, TX
Chicago, IL
Miami, FL
NYC, NY
Norfolk, VA
Wilmington, DE
Savannah, GA
Oakland, CA
San Francisco, CA
You can choose to bring your vehicle to the port of your choice if you live close enough. You may want to have your professional overseas shipping company transport your vehicle to the port for you. Once leaving the port, east coast originated shipments take approximately ten days and west coast up to 20 days to complete.
Roll-on/Roll-off
The cheaper method of shipping your boat is the Roll-on/Roll-off (RoRo) method. With this method, your vehicle is driven on and off the boat. RoRo eliminates the need for special equipment to move your vehicle. Many vehicle owners will use RoRo for vehicles that do not fit into shipping containers. The vehicle will be in an open transport style situation, so it will be exposed to the elements. 
Not all ports offer the RoRo method of transport. You will want to make sure that you are finding out if it is a possibility from the port you choose ahead of making your arrangements. You will also not be able to use your vehicle as a means of transporting other items when using RoRo.
Container Shipping
The charges for using container shipping with your vehicle are higher, but there are some perks to using this type of shipping. Vehicles in a container can be used to transport belongings, cutting down on the shipping of your personal belongings. Your vehicle is also protected from the elements.
Two container sizes are most commonly used, the 20-foot and the 40-foot containers. The larger of the two are often used to combine vehicle shipments into one container, allowing vehicle owners to split the shipping costs of the container. 
Container shipping requires the use of specialized cranes and other equipment used to load and unload the containers. These containers are stacked on the boat on top of one another. This method makes shipping multiple objects more secure.
Lucky enough, no matter which way you choose to ship your vehicle, you can track it using the name of the boat it is loaded onto.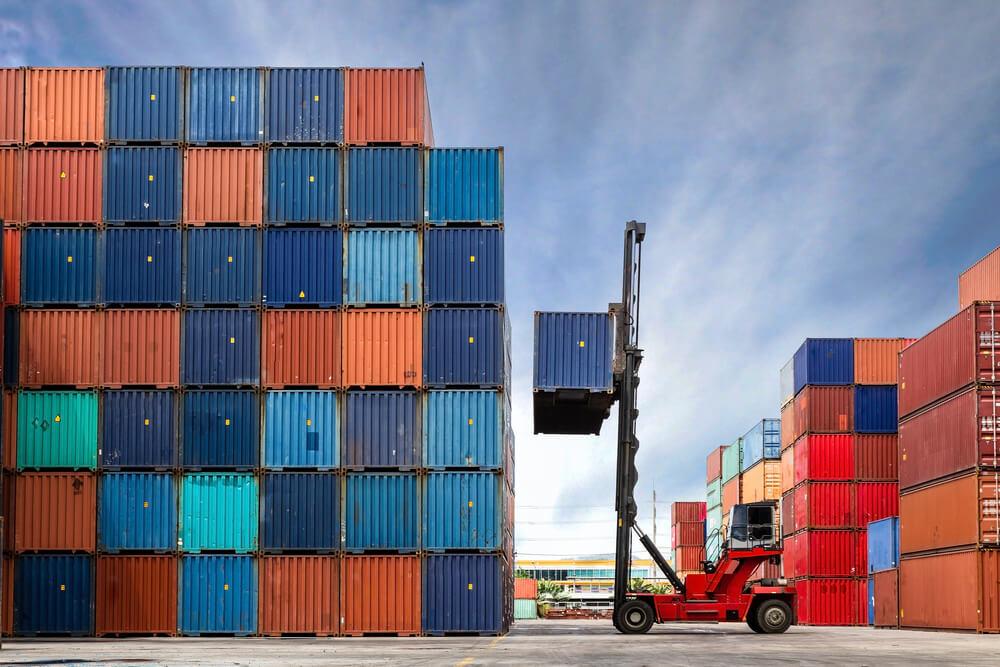 The Cost of Shipping
The prices involved in shipping your vehicle to Germany can vary in price depending on numerous factors. These factors include:
Method of shipment
Make, Model, Year of vehicle
Weight of vehicle
If you are putting belongings in your vehicle
Extras
You can expect that a port-to-port shipment can run anywhere from $900 to $1,300 depending on your car's size and the method you choose (RoRo or container). These amounts do not factor in the transport to the port from the vehicle's origination point and destination point from the port. 
You will need to factor in the amount of the taxes, duties, and fees that will be required when you import your car into Germany. You will also want to look into the options available for extra shipping insurance just to make sure your car is covered.
What Are Taxes, Duties, and Fees?
Duties, taxes, and other fees are assessed by customs based on the value of the imported items. Every country has its own regulations regarding their fee schedules. 
When importing a car into Germany, the car must have a clear title with no lienholder on it. You will have to pay a 10% customs tax and a 19% VAT (value-added tax) if you are a German citizen, and you are importing a car into the country. 
If you import a car in Germany, but it is not the country of your final destination, the duty charge that will be assessed is 30% of the car's value. This duty will be refunded to you when it is registered in the country of destination. There will be a destination handling charge of €150.
If you are a United States citizen that is moving to Germany permanently, it is possible that you can import your personal vehicle and even some of your other belongings without having to pay the import fees.
Importing Duty and VAT Free
If you are a United States citizen who is moving to Germany permanently, you may be able to avoid paying the import duty and the VAT. These rules will also apply to any of the other 28 member states of the EU. You must meet specific qualifications to receive this opportunity. To import tax-free:
You must have resided outside of Germany or the EU for at least 12 continuous months
You must have owned the vehicle you are importing for at least six months outside of Germany or the EU
You and the vehicle must enter into Germany or the EU at close to the same timeframe
You are required to continue using this vehicle for the next 12 months while living in Germany or the EU, without selling it or trading it in
When entering into Germany or the EU with this vehicle, you will want to make sure you have the following so that you can qualify:
Copy of your original passport or green card
Copy of your original United States vehicle registration card
Copy of your original United States vehicle de-registration confirmation
Copy of your original United States vehicle title
Copy of proof of your previous United States address
Proof of the duration of your residence in the United States (supporting documents should reflect the 12 consecutive months to qualify for tax-free entry)
The address in Germany (or the EU) where you plan on living
The documents that support your anticipated moving date
Completed POA (power of attorney) form
These documents will need to be filed before making your crossing into Germany. Your professional auto transport company should help you with filing the paperwork and filling out any additional documentation that may be requested.
Professional Vehicle Transport and Germany
Professional vehicle transport companies are skilled at helping customers move their belongings and their cars across international borders. These companies have experience in working with customs and the required duties and fees that a country may require. 
A vehicle transport company like A-1 Auto Transport will be professional and courteous when handling your international automobile transport. By obtaining a free quote, A-1 Auto Transport provides you with complete transparency on the pricing you will receive when you choose to transport internationally. You will rest assured that your vehicle is in the safest hands possible when you choose A-1 Auto Transport. Call today to find out how A-1 Auto Transport can make your international relocation stress-free.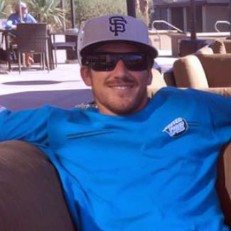 Joe Webster began his journey in the auto transport field by attending the University of Southern California (USC), where he graduated with a Bachelor of Business Marketing.

After college, he started his career in the auto transport industry from the bottom up and has done virtually every job there is to do at A-1 Auto Transport, including but not limited to: Truck Driver, Dispatch, Sales, PR, Bookkeeping, Transport Planner, Transport Manager, International Transport Manager, Brokering, Customer Service, and Marketing. Working with his mentor Tony Taylor, Joe Webster has learned the ins and outs of this industry which is largely misunderstood.

With over 30 years experience in the industry, we've been helping people ship their vehicles, motorcycles, RV's, heavy equipment, household goods and more across the country or overseas without a hitch. Ask us anything.