For a professional transport company, their trucks are a critical piece of equipment in their business structure. These trucks are what pull the trailers, transporting things from vehicles to household belongings. To keep these trucks running efficiently and safely, drivers and transport companies have to make sure they follow a strict schedule providing maintenance to their trucks.
Most schedules are broken down based on the mileage on a truck. Trucks providing vehicle transport services are built to go for many hundreds of thousands of miles before mechanically they need to be replaced. The categories for maintenance are broken down as "normal" and "high mileage". The higher mileage, the increments for maintenance that should be done are smaller and closer together.
Federal Regulations For Transportation
The Federal Motor Carrier Safety Administration is the part of the Department of Transportation that was created for the supervision of motor carriers and the regulations governing them. The point of the regulations is to hold each carrier and driver to a specific set of standards that are uniform across the industry.
Electronic Federal Code of Regulations Title 49 Part 396
The Electronic Federal Code of Regulations Title 49 has to do with transportation. Part 396 is regarding inspection, repair, and maintenance. The point of the section is to make sure that all motor carriers follow uniform maintenance requirements in the transport and shipping industry. Proper maintenance can help keep everyone on the roadways safe.
The Regulations of Part 396 for Motor Carriers
The regulations under Title 49 Part 396 apply to every motor carrier and intermodal employee who is in charge of motor vehicles or equipment used in the transportation process. These employees must be knowledgeable about maintaining the motor vehicles or equipment and have the understanding to comply with the rules regarding it.
§396.3 Inspection, Repair, and Maintenance

Motor carrier and intermodal employees are required to perform systematic inspections, maintenance, and repair to any motor vehicles or equipment under their control.
All parts and accessories must be in safe and proper working order at all times. Additional parts and accessories that must be in a safe working condition include but are not limited to:

Frame and frame assembly
Suspension system
Axles and the attaching parts
Wheels and rims
Steering system

Emergency equipment must be tested at least every 90 days
All motor carriers (except nonbusiness carriers for passengers) are required to maintain records for each vehicle or intermodal equipment, and must include:

The identification of the vehicle with make, model, serial number, year, and tire size. If not owned by the motor carrier, the name of the owner must be included in this section.
An indication of the various maintenance and inspections with nature and date to be performed.
A full record of previous inspections and maintenance with the date and actions taken during that encounter
A record of tests conducted on the emergency equipment

These records must be retained for a period of one year while being housed or maintained by the motor carrier and for an additional six months after the carrier is no longer in control of the vehicle or equipment

§396.5 Lubrication

Every motor carrier shall ensure that the motor vehicle is adequately lubricated and free of oil and grease leaks.

§396.7 Unsafe Operation

A motor vehicle cannot be operated in a condition that is likely to cause the breakdown of the vehicle or accidents.
A vehicle may remain in operation if it is en route to the nearest facility to have it fixed unless it is safer for the public to have the vehicle remain on the roadway.

§396.9 Inspection in Operation

Any agent of the Federal Motor Carrier Safety Administration has the authority to enter and perform inspections of vehicles in operation. The form used will be the Driver Vehicle Examination Report. 
If a vehicle or any intermodal equipment is deemed unsafe, a sticker will be used, indicating that it is out-of-service.
These out-of-service vehicles and equipment may not be used until the required repairs are made. The sticker cannot be removed until the required work has been completed.
Within 15 days of notification from the inspection, a motor carrier or intermodal equipment provider must certify that all violations have been corrected and return a completed copy of a roadside inspection.

§396.11 Driver Vehicle Inspection Reports

A motor carrier shall require a driver to complete a vehicle inspection report at the end of each day on each vehicle they operated. This report must contain:

Brakes including the trailer brake connections
Parking brake
Steering mechanism
Tires
Lighting devices and reflectors
Windshield wipers
Horn
Coupling devices
Rear-view mirrors
Wheels and rims
Emergency equipment

The driver must identify the vehicle and note any defect or deficiency. The driver is also required to report the deficiency and sign the report.
Vehicles with a defect must be repaired before it can be driven again. The paperwork on these reports must be retained for three months from the date of the report.
All intermodal equipment operators must provide a report with the following inspected items:

Brakes
Wheels, rims, lug nuts, tires
Lighting devices, lamps, markers, etc.
Air line connections and hoses
Rails or support frames
King pin upper coupling device
Tie-down bolsters
Sliders and sliding frame lock
Locking pins, clamps, hooks

The report must include the name of the carrier responsible for the operation and any damage or defects of the equipment. The United States Department of Transportation number for the motor carrier must be included in the report.
Corrective action of the report must be done, and a report of the fixes completed and returned. These documents must be retained for three months from the date of completion.
Intervals for Truck Maintenance
Trucks that handle transport can often go for 750,000 miles or more before needing a major rebuild. There have even been transport trucks that go well over 1,000,000 miles in their life. The way to ensure that these trucks last up to their potential is to keep up on their maintenance. 
Types of Routine Maintenance for Trucks
The maintenance of trucks needs to be completed at specific intervals in the truck's mileage. When the truck is considered to be of lower mileage, it does not require the maintenance intervals to be as close together. The higher the mileage, the more care the truck will need.
Chassis Lube
Chassis lubrication covers many different components on a truck. These include the suspension bushing and joints, the steering joints, sway bars, and U-joints. These different mechanical parts require specific grease for their function, and it is usually lithium-based. The service is usually completed during oil changes.
For regular trucks, this should be completed every 15,000 miles. For higher mileage, this should be done every 10,000 miles.
Battery Service
Batteries are checked in intervals to make sure that they are maintaining the proper voltage. These are often checked in the same intervals, no matter the number of miles the truck has driven. The battery and the alternator should be checked every six months. They typically have a lifespan of three to five years, but by checking them every six months, a problem can be caught early.
Three-Axle Alignment
Just like your car, a wheel alignment helps keep your car efficient and your tire's treadwear consistent. The same applies to a transport truck, just on a much larger level. Alignments of the axles on a truck should be done every 12 months, regardless of the number of miles driven.
Oil Change
Having the oil changed in any vehicle helps it work efficiently and keep it from having engine trouble. The oil in a transport truck should be changed every 45,000 miles or 1,300 hours of operation in normal. For high mileage trucks, these should be done every 35,000 miles or 825 hours.
Air Filter/Fuel Tank Vent
Keeping the air filters changed and the fuel tank vent well kept can make a truck's efficiency go up. Keeping the truck maintained and efficient means that it will last longer over the course of its life. This maintenance task should be done every 12 months for normal trucks and every six months for the higher-mileage trucks.
Power Steering Fluid/Filter
Regardless of the number of miles, a truck has been driven, the power steering fluid and filter should be changed and replenished every 150,000 miles.
Valve Adjustment
When a truck is just starting in the business, a valve adjustment should be made at 150,000 miles. After the initial adjustment, it can wait until every 300,000 miles before another one needs to be done. 
DEF System Service
DEF stands for Diesel Exhaust Fluid. Trucks are equipped with a reservoir that holds diesel exhaust fluid, which is injected into the exhaust system to stop the emission of harmful nitrogen oxide by breaking it down into nitrogen and water. This system needs to be serviced on a truck every 150,000 miles regardless of the miles on the truck.
AHI Module Clean/Replacement
The AHI (Aftertreatment Hydrocarbon Injector) module is the part that regulates and controls the amount of fuel that goes into the 7th injector during the Diesel Particulate Filter (DPF) regeneration process. The AHI module has lower pressured fuel and higher pressured fuel that is controlled via intervals within the module. This should be cleaned or replaced (if necessary) every 150,000 miles, just like the DEF system services.
DPF Clean/Bake
The DPF (diesel particulate filter) catches diesel soot and ash particles from the engine's exhaust. Most of the matter on the filter is burned off during filter regeneration. The matter that cannot be burned off is left behind, and over time can clog the filter, causing problems with the truck. The DPF should be cleaned every 400,000 miles to make sure that it is in proper working order. Higher mileage trucks may have their filters checked after 250,000 miles to ensure it is baking the other stuff off properly.
Coolant Filter Replacement
The filter for the coolant needs to be replaced in trucks every 300,000 miles until they reach a higher mileage. It is important to pay a little more attention and check them every 150,000 miles afterward. Doing so will keep the coolant system in good working order.
Coolant Replacement
The coolant will likely only ever be replaced in a transport truck once in its lifetime. This service should occur around the 750,000-mile mark. 
Transmission Filter/Fluid Replacement
The transmission fluid and the filter should be replaced every 500,000 miles or 60 months. Keeping the transmission healthy is what helps prolong the life of a truck.
Differential Oil Replacement
The differential oil lubricates the ring and pinion gears that are responsible for transferring power from the driveshaft to the axles. This oil also helps keep all the moving parts within that assembly healthy. The differential oil should be replaced in the truck every 250,000 miles to ensure that proper lubrication is maintained.
Professional Quality and Maintenance
When you choose the professional auto transport services of A-1 Auto Transport, you receive professional and quality services. Our trucking fleet is maintained following strict schedules to ensure that your vehicle makes it to the destination point without any truck mechanical malfunctions.
That doesn't mean that problems don't pop up from time to time. Our skilled driving specialists know just what to do when a problem with their truck arises. These drivers also complete their required inspections after every transport. You don't have to worry about our trucks because we keep them maintained and repaired when it is necessary.
If you need to have an automobile transported, A-1 Auto Transport has the solutions to get your car where it needs to go. Our fleet can move your car with ease. Call for your free, no-obligation quote today.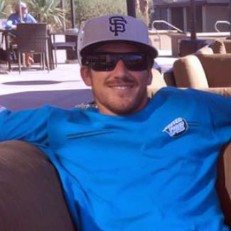 Joe Webster began his journey in the auto transport field by attending the University of Southern California (USC), where he graduated with a Bachelor of Business Marketing.

After college, he started his career in the auto transport industry from the bottom up and has done virtually every job there is to do at A-1 Auto Transport, including but not limited to: Truck Driver, Dispatch, Sales, PR, Bookkeeping, Transport Planner, Transport Manager, International Transport Manager, Brokering, Customer Service, and Marketing. Working with his mentor Tony Taylor, Joe Webster has learned the ins and outs of this industry which is largely misunderstood.

With over 30 years experience in the industry, we've been helping people ship their vehicles, motorcycles, RV's, heavy equipment, household goods and more across the country or overseas without a hitch. Ask us anything.