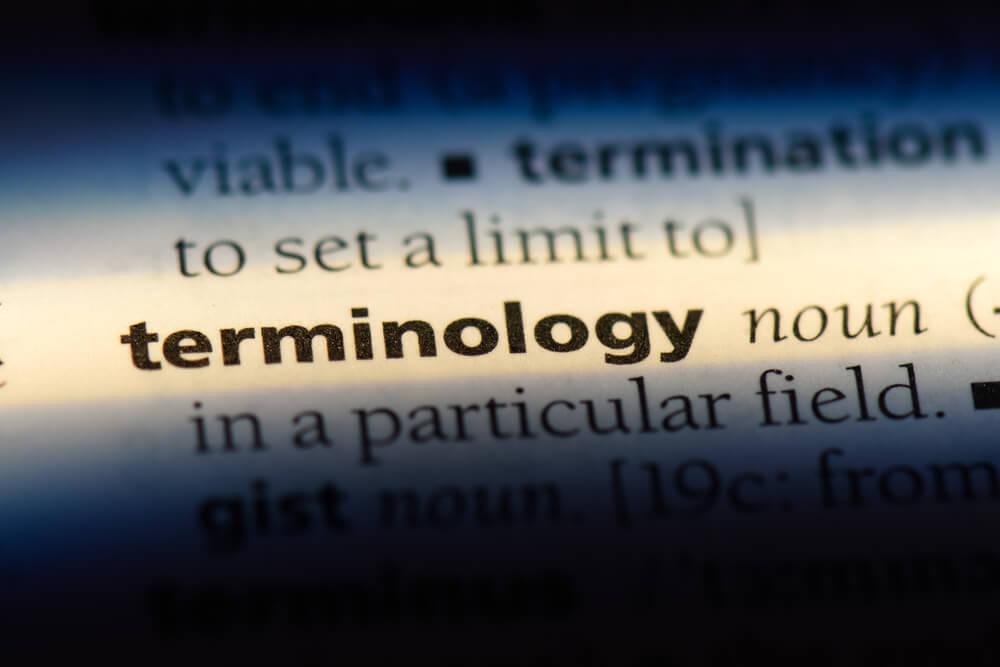 The complete guide to auto shipping terminology
If you've ever been confused about a term your broker or carrier used, you'll likely find an answer in the list below. The list is ordered alphabetically. However, since some multi-word terms can be spelled differently, you may find what you're looking for at different letters.
3PL or 3rd party logistics provider: These are companies that offer services related to logistics. Freight consolidation, distribution and transportation management, as well as contract or public warehousing are among the services provided. 3PL service providers can take over transportation, receiving, shipping, etc. These services can be handled in a warehouse provided by the 3PL with its employees and equipment. It can also conduct its services in the customer's facility or a combination of both.
4PL or service provider of 4th party logistics: Also known as the control tower, the service provider manages and coordinates the supply chain without actually operating or owning the logistical resources or assets.
ATD or actual time of departure: The hour/day when your vehicle left for its destination.
Alternative fuels: Besides conventional fuels, any other substances which can serve the same purpose are known as alternative, advanced, or non-conventional fuels. Among the list of conventional fuels, we name artificial radioisotope fuels, created within nuclear reactors, thorium, uranium, and other nuclear materials, as well as natural gasses, coal, and oil (fossil fuels). As for alternative fuels, these can be hydrogen, propane, vegetable oil, electricity that's stored chemically such as fuel cells and batteries, bio-alcohol such as butanol, ethanol, and methanol, biodiesel, natural gas and methane other than fossil ones, etc.
ATA or actual time of arrival: While there can be multiple estimates regarding the transport's arrival time, the hour/day when your car actually arrives is known as ATA.
Assessment of a product's life cycle: A way to check the potential impacts and environmental aspects of a process or product.
Arrival notice: Those in charge of your transport will inform you of the approximate time when your car arrives through an arrival notice.
Barcode: It's data describing the object it's attached to in an optical form that can be read by machines. When they were first introduced, the parallel lines' spacing and width was used to represent data. These types of barcodes were one dimensional or linear. Eventually, hexagons, dots, rectangles, etc. were introduced making some barcodes 2 dimensional.  To read a barcode, you need an optical scanner known as a barcode reader.
Backhaul: The auto carrier's return trip after delivering your vehicle. Usually, he will take on additional shipping orders for this part of the journey.
Break bulk cargo: Normal cargo shipped without a container such as trucks and machinery. They may also be items transported in packages like boxed or palletized cargo.
Bill of lading: The carrier will issue a paper called the bill of lading to the shipper. It will have the vessel owner, agent, or captain's signature on it and act as written proof of the cargo's receipt. It will also explain in what conditions the shipment is done, the car's condition, as well as the carrier's responsibility to transport it to the destination chosen by the bill of lading's holder.
Therefore, it acts both as a delivery contract and a merchandise receipt. If the shipment is done on land, the bill of lading will be called a waybill and have the same functions.
BAF or bunker adjustment factor: It's an adjustment of the freight charge depending on fuel cost fluctuations during the period when the contract is valid.
Broker: A person or company that connects clients to carriers capable of taking on their vehicles. He/she may also take care of customs and shipping paperwork for international projects. Brokers may have offices near major shipping routes or freight gateways, like major cities, airports, seaports, or border crossings.
Carbon footprint: The term sums up a product's emissions of greenhouse gases, such as carbon dioxide, during its entire life cycle. It includes waste management and material extraction for products like roads, transport services, fuel, or automobiles.
Freight yard/depot: Also known as a cargo rail station, it is used to prepare goods for a future transport.
Cabotage: It's usually used to describe a coastal route shipping between ports. It can also refer to shipments conducted by a foreign aircraft or vessel of passengers and/or goods within their country of origin. Although it was originally used in shipping, it now includes road transport, railways, and aviation.
The term cabotage is also important when it comes to a company's right to conduct commerce in a foreign country. This right is called a "cabotage right". When it comes to aviation, it implies conducting operations within another country's domestic borders. Due to concerns related to public safety, national security and/or economic protectionism, aviation cabotage isn't allowed in most countries. The European Union is an exception, among others, since its members all have cabotage rights.
Compound: A place where automobiles are stored.
Carrier: Companies or people acting under a carriage contract that transport vehicles or other types of cargo across road, sea, inland waterways, air, or rail. Often times, the modes of transport must be combined to reach the client's desired destination.
CMR: In May of 1956, the CMR Convention was signed by the United Nations. It covered legal problems regarding road transport, and most European countries have ratified it. In 2013, the number of states that ratified it was 55.
Carriage contract: Usually taking the form of a lading bill, this binding agreement consists of transport conditions, specifically the shipper and the carrier's rights. In exchange for a fee, the carrier will transport the cargo between 2 places (departure and destination). The carriage contract deals with problems related to the items being moved, as well as who is held liable in case of loss or damage, how the items will be compensated, how their inspection will be handled, how they'll be apportioned, and how the payment should be handled.
Consignee: It's a person or company who will receive the goods being shipped as mentioned in the freight contract and bill of lading.
Cross docking: It implies packing items for transports that are about to begin, so when they reach intermediate warehouses, they can be sorted much easier according to their final destination. Cargo is taken from the docking area where the incoming vehicle will arrive to the docking area where the new vehicle will continue the transport without keeping the items as part of the warehouse's inventory. The need to invest in storage space and inventory is reduced through this method.
CAF or currency adjustment factor: Due to fluctuations in foreign currency, international carriers may adjust the freight charge. This adjustment is known as a CAF.
Collection place: The same as the despatch place.
Departure place: The area from where the transport equipment or means of shipping departs.
Delivery place: The contract will specify an area where the transport provider must deliver your goods called the delivery place. This area doesn't have to be the same as the consignee's location.
Destination place: The delivery address or receiver's city.
Despatch place: The area where the items will be picked up. It can differ from the acceptance place mentioned in the contract.
Delivery: As a synonym to dropping off the cargo, it implies physically giving it to the client or to a representative he/she sent in his/her stead.
Drop off: A synonym of delivery (delivering the cargo).
Damage codes: Vehicle damage is reported using these codes. They were created by AIAG with the support of the ECG.
Direct Transport: Moving cargo between the consignor and consignee directly without delays or intermediate storage.
Delivery terms: The conditions both parties agree upon regarding who's responsible for the various aspects of the goods/services' delivery.
Delivery Date: The cargo must arrive at the loading port on an agreed upon date known as a delivery date. It may also refer to the date on which a car you've requested auto transport for is set to arrive.
EFAF or Emergency fuel adjustment factor: An adjustment to the freight fee considering fuel price fluctuations. It's implemented when the carriage contract doesn't have a BAF or when supplementary bunker costs aren't properly covered by BAF.
EV or electric vehicle: A vehicle that relies on traction or electric motors for its propulsion. It is also known as an electric drive automobile. Sources from outside the vehicle can power it using a collector system. Self-contained EVs turn fuel into electricity using a generator, or use batteries instead. Electric vehicles can be space vehicles, aircrafts, underwater or surface vessels, as well as rail or road vehicles.
EDI or electronic data interchange: It's a way to communicate electronically that offers standards regarding exchanging data through this medium. Thanks to these standards, companies located across the globe from each other can exchange documents electronically without creating confusion. Examples of such exchanges are shipping notices, invoices, purchase orders, etc.
ETA or estimated time of arrival: While the carrier cannot accurately predict when he'll reach the destination, he can give you an estimate.
Euro Class: New automobiles built in member states of the European Union must adhere to emission standards. They describe how much exhaust emissions are acceptable per automobile. These standards are increasingly stringent. EU directives such as Euro 3, Euro 4, etc. are used to define them.
ETD or estimated time of departure: Similar to ETA, except the estimated time is for when the truck will leave the departure point.
Fairway dues:  The US collects taxes in the form of fairway dues in exchange building and maintaining waterborne traffic safety devices and public fairways. Icebreakers are also maintained and put to public use using this tax.
Full train / block train: A train carrying just one client's cargo that was moved from one origin point to one destination. All the wagons carry this client's items without storing them on route or splitting them up.
FPR or first point of rest: A place reserved for parking vehicles during the unloading process. While exchanging LSPs, they'll likely also be checked for damage.
Final consignee: The party that receives the automobile after its transport.
FEU or 40 foot equivalent unit: a measurement unit equal to a 40 ft. container. 1 FEU is equivalent with 2 TEUs (20 ft containers).
Fleet management system: Vehicle operations must be backed up by data (goods, shipments, fuel consumption, route, etc.) that's usually forwarded to office systems like accounting, ERP, etc. The fleet management system is the system that's collecting all this data.
FOB or free on board: This term is used in maritime trade and implies the buyer will select the ship used to transport the goods with. When the cargo goes past the vessel's rail, the seller's obligations are considered complete. The word "free" has the same meaning as in "free alongside", implying that the seller must send the cargo to a place picked by the buyer.
FAS or free alongside: A term used in maritime trade that implies the buyer will select a vessel alongside which the seller will transport goods to a certain port. The goods can be reached with the vessel's lifting tackle, hence the term "alongside". The term "free", in trading arrangements, implies that the seller must transport the cargo to a place picked by the buyer from where it will be picked up by a carrier.
Freight: Besides baggage and regular/express mail, all commodities, goods, merchandise, and products transported by water, air, road, or rail is considered freight.
Freight Forwarder: A company or person that collects the goods from the shipper and consolidates, transports, and distributes them. He may operate several shippers' projects, taking care of reservations, taking the cargo through customs, organizing the paperwork, and handling the transport itself, the storage, and the freight's delivery to the client.
Freight payer: The party that must pay freight charges.
Freight Charge: The price the freight's owner must pay for its transport is called a freight charge.
Freight wagon: Used in rail transportation, this type of vehicle can be utilized to move goods of all types.
Full train: The same as block train.
Freight Invoice: Also known as a freight bill, it's a paper the shipping service provider will prepare explaining what the transport will cost and in what conditions the payment is to be made.
Freightways: These are used by all train operators in Europe for the transport of freight. They are cross-border tracks.
GPS or global positioning by satellite: By measuring the signal time delays from 4-5 satellites, you obtain the navigation tool known as GPS.
GIS or geographic information system: A database used to locate objects with the help of geographic information. Usually, it's related to a grid system, and full mapping info. can be included. ARCINFO or ORACLE is usually used as the software for GIS.
GVW or gross vehicle weight: The combined weight of the freight and the vehicle carrying it.
GSM or mobile communications' global system: Protocols and standards agreed upon on an international level used in radio or mobile communications. The frequency spectrum is maximized with cellular arrangements.
GTL or global transport label: Information regarding the electronic advice from dispatch, the goods themselves, and the parties involved can be contained on a label known as GTL. It's used widely in the US and in Europe though it's still being implemented. 
GSM-R or mobile communications' global system for railways: It has more features and a higher degree of safety and reliability than GSM. As the name implies, it's used for railways.
GHG or greenhouse gases: An atmospheric gas that, within the infrared range, emits and absorbs radiation. The greenhouse effect is caused by this process. On earth, the main greenhouse gases are ozone, nitrous oxide, methane, carbon dioxide, and water vapor. These gases have a large effect on the Earth's temperature. The Earth's surface temperature would be around 59 degrees lower than now.
HGV or heavy goods vehicle: Used to move finished automobiles, materials, or car parts, it is a type of road transportation. In general, it's used when the trailer and vehicle combination exceeds 3.5 tons.
Haulage: A transport service offered by carriers according to the transport document and the tariff.
Harbor master: One of the port's officers that looks after environmental issues, security, safety, and vessel movements.
Headway: The period of time between successive trains or units moving on the same track or lane.
Hub: A point of connection for a network's devices. In transport networks, it appears as a reference. The trucking and airline industries use it often.
H&H or heavy and high cargo: A term used for industrial/agricultural trailers and self propelled cargo with the exception of LCV and passenger cars. In the second category, we find: construction, industrial, and agricultural vehicles, as well as passenger vehicles weighing more than 3 and a half tons. 
Hybrid Vehicle: If a vehicle functions with 2+ power sources, it's known as a hybrid. It's a term applicable to HEVs that use electric motors as well as a combustion engine for movement. However, it can be used even with other forms of capturing/utilizing energy.
Incoterms: A standard recognized internationally with global use in domestic and international contracts when it comes to selling goods. Among them, interpretations and rules for common terms used in commerce can be found. 
In 2010, the newest version was released. However, there is no relationship between shipping terms and these terms, as they apply solely to selling goods. Among the most used incoterms, we name: FAS, FOB, FOR, FOT, and FIO (free alongside, on board, on rail, on truck, and in/out).
Inbound logistics: Taking components provided by vendors and suppliers as well as raw materials to storage facilities and production processes.
Intermodal or combined transport: This shipping method involves transporting automobiles and other types of cargo within a container, trailer, or swap body using trucks, vessels, or rail. When changing the mode of transport, the freight itself isn't touched but the container or trailer it's carried in.
Inland lading bill: It's issued for transportation over inland waterways and/or land. After the cargo reaches a ship and is loaded, a regular lading bill will be given.
IOC or information of collection: Obtaining a consignment. After it is accepted, the party is responsible for it.
Intermodal transport: Transporting objects using one loading unit and several transport modes for the entire transport chain.
Intermodal traffic: The transport of freight using different modes of transportation, such as aircrafts, trucks, rail, etc.
ITS or intelligent transport systems: ITS is a term covering communication and information technology. It applies to vehicles and to transport infrastructure. Its role is to communicate the outcomes of various transports, including productivity, safety, social equity, resilience of the operation network, informed choices when it comes to travel, environmental protection, and travel reliability.
ISPS Code: Affecting the SOLAS conventions of 1974 and 1988, the ISPS code was introduced as an amendment regarding the minimum safety measures needed for government agencies, ports, and ships. It was enforced in 2004 and gave clear responsibilities to shippers, facility/port personnel, shipping companies, and shipboard personnel. These were to find safety threats and prevent incidents affecting the security of port facilities and ships utilized in international commerce.
Jockey: The person who loads or unloads automobiles on a train, truck, or vessel. It can also be the one who positions or moves vehicles within a compound.
Kaizen: A continuous improvement system where every employee eliminates the waste or 'muda'.
LPR or last rest point: Before the goods are taken into custody by the carrier, the last stop is called LPR.
Lane meters: A board ship or compound will contain parking lanes meant to store vehicles. The length of these lanes is measured in lane meters.
Lead Mileage: The total distance between the loading and delivery points.
LLP or lead logistics provider: The same as 4PL or control tower.
Lead time: The time needed for an object to be in the client's hands since the time he/she ordered it. The time needed for inspections, receiving the items, pre-packing them, transit, vendor processing, and order processing should be included in lead time. Nonetheless, due to the way numerous inventory systems function, internal factors like lead-time may not be incorporated. Because of this, lead time may simply be considered the period between the time an item was ordered and the time it got to the dock.
Licensed Operator: An organization or company to whom a Rail Regulator has given the license to conduct rail services, as well as to operate the appropriate vehicles, while following the Rail Regulator's conditions and terms.
Lean: To identify the value stream of every product as well as the customer's optimal value, an enabler called a lean is used. Its purpose is to remove useless activities and to offer a good process flow and product, leading to an efficient pull system. 
A lean can be applied to every area of an organization as a toolkit, culture, and mindset. Continuous improvement is what leans strives to achieve, but every member of the team must be dedicated to accomplishing this goal for it to be possible.
LCV or light commercial vehicle: This term is used to describe commercial vehicles that weigh less than 3.5 tons. 
Load factor: It's used to describe a system's shipping efficiency. It applies to any system that's used in the transport, like the logistic strategy, the route, or the vehicle. For example, a 100% loading factor implies the transport system cannot support any more goods, or the transport vehicles used in the system are filled to capacity. Because there are numerous other possible interpretations, there is a need for the term to be replaced or defined better. 
Line haul: During a transport of goods, there is an intermediary stage called the line haul. It can also be called the 'main carriage.'
Location ID or code: An identifier attributed to a certain physical location. 
Loading Gauge: A rail vehicle's maximum width and height. Exceeding these dimensions may lead to the vehicle hitting lineside structures and fixtures. 
Locomotive: Non-revenue, self propelled rail vehicle created to turn mechanical or electrical energy into traction in order to move trains of either freight cars or non-powered carriages.
LSP or logistics service provider: A company which offers logistics services.
Logistics: Every activity performed in order to manage the movement of products. This implies transporting the correct product from the origin point to its destination while maintaining the correct quantity and quality, as well as the correct price and schedule, so the customer's demands are met. 
It also implies planning, controlling, and implementing a cost effective and efficient flow of finished goods, in-process stocks, and raw materials, as well as any relevant information starting from the origin point to the customer's consumption. It covers IT solutions, pre-retailing or added-value services, transport, and warehousing. It also includes reverse, international, outbound, inbound, or internal product flows.
Loading port: The port where a party's cargo is transferred to a vessel.
Logistics label: The same as transport label, though there are cases where companies treat them differently.
Logistic unit: When it comes to shipping, it's the same as a transport, piece, or package handling unit. Basically, it's a unit which contains or carriers certain goods. It can be a trailer or a container unit, such as the ones used in auto transport, a box, pallet, bag, packaging material, or a parcel. It's the smallest packaging unit a shipping service provider handles.
Multi-modal traffic: Moving freight using different transport modes like an aircraft, truck, rail, etc.
Mode of transport: When moving persons or goods, the type of transport used is called the transport mode (ex. by sea, road, rail).
Mean of transport: A powered device used for transportation that can be identified separately. Planes, ships, and trucks are included.
Manifest: Listing the items that make up the cargo that's moved using a unit or another method of transport. An item's commercial particulars are given by the manifest.
Modalsplit: Depending on the mode of transport used (ship, rail, or road), it's the tonnage or total traffic volume.
Marshalling yard: In certain train stations that specialize in freight, there are railroad yards known as marshalling yards. They're used to split wagons onto different tracks.
Muda: It's a Japanese term meaning 'waste'. It may be used in cases of waiting, correction, inventory, conveyance, processing, motion, or overproduction.
Narrow Gauge: Any gauge that's smaller than the standard type is considered a narrow gauge. Industrial railways usually use gauges that measure at most 24 inches. 
Outbound logistics: It's a process that has to do with the storage and transport of products, in our case vehicles, between the production line and the user.
OEM or original equipment manufacturer: Here, it means the manufacturer of the automobile that's being moved.
Original consignor: Also known as the original shipper, it's the person or company that requests shipping services.
Operating phase: When using fuel, the released emissions fall into this category.
Package Id: An identifier placed on a package. It's unique, can be sent through an EDI message, and is visible on the package.
Package: Same as logistic unit.
PC or passenger car: Any road vehicle with a motor that's not a motorcycle, is meant to transport passengers, and has seats for at most 8 people and the driver.
Pick up instruction: Commission the driver receives instructing him to take logistic units from a specific location.
Pick up location: Same as dispatch place.
Payee: The person or company that will receive a payment.
Pull logistics system: A logistics system made possible by information and telecommunications systems instead of by inventory stockpiling and the manufacturing process. Customer demand drives it.
Provider of transport services: A company that offers this type of service. It may be a provider of logistics services that handles transport requests, a freight forwarder, or a freight carrier. 
Pick up request: Reserving an area on a transport means for your goods to be moved.
Private wagon owner: To execute freight operations, some companies hire freight cars. These companies are considered private wagon owners.
POE or port of entry: A manufacturer's port of choice for importing automobiles into a region or country.
Push logistics system: A logistics system based on inventory with high levels of items and product flows that are scheduled regularly.
PDI or pre-delivery inspection: Before the car gets to the client, this is one of the standard procedures that will be executed. The inspection's goal is to ensure the automobile is safe and working properly. In many cases, inspectors go through a checklist. The vehicle's exterior is inspected, as well as attachments, panels, etc.
POV or privately owned vehicle: A vehicle whose primary purpose is passenger transportation instead of freight or cargo. The owner must also be an individual as opposed to a company.
PPO or post production option: Enhancements to a vehicle done prior to the customer receiving it and after it came out of the factory's production line.
POD or proof of delivery: The same as POC.
POC or proof of collection: It comes in electronic or printed formats and is proof that the liability has been transferred.
PO or purchase order: An authorization from the purchaser needed to make a purchase from a supplier formal. It's also the electronic transaction or physical form customers use to place a merchandise order.
RFID or radio frequency identification: A wireless transfer of data with electromagnetic fields in order to automatically track and identify tags. They're attached to objects and contain information that's stored electronically. Magnetic fields are used to power some of these tags through electromagnetic induction. Radio waves are used to provide energy for other types acting like passive transponders. 
A battery or another local source of electricity may be used to power others allowing them to work even if the reader is a long distance away. A tag can be read even if it isn't within the reader's line of sight, unlike a barcode. 
Request confirmation (for the pick-up): The transportation service will give a notice confirming your request's status. Specifically, the confirmation will let you know that your request was rejected or accepted. 
Receiver: It's the same as consignee.
Reverse logistics: It's a logistics segment that specializes in the management and movement of resources and products after selling and/or delivering them to the customer. It includes credit repairs and product returns.
RoRo or roll on roll off: On these types of ships, wheeled objects can be rolled on and off the deck as needed. Automobiles are most often shipped with this type of vessel.
RoPax or RoRo passenger: It's a roll on roll off ship created to transport vehicles but also passengers. Any ferry that can transport passengers and has a RoRo deck is included. However, the term cruiseferry is generally preferred when talking about ships that can transport 500 passengers or more. 
Registration plate: It's assigned by an issuer to a transportation unit in the form of a license plate. Transport units can be identified globally using these plates, but they also have other applications. The issuing agency must authorize the issuer of license plates according to the agency's rules.
Seller: The party that's selling services or goods.
Sailing frequency: The frequency with which ships depart during a period of time (month, week, day, etc.)
Shipment ID: The unique reverence of a shipment issuer which is given to a dispatch and cannot be repeated within the year.
Shipment: A collection of pieces or packages that can be identified and separated to be moved from one party to another using one or several transport modes. 
Shipper: A person or company that transports cargo. 
Survey: A surveyor's inspection of the items.
Shunting: Moving vehicles (cargo) within the port or terminal. It's also used in rail where it means to sort rolling stock items into consists or train sets. It also applies to the reverse action.
Shipping instruction: The details needed to transport a shipment/consignment are included in the information called the shipping instruction.
Supplier: Person or company that offers services and/or goods to at least one client.
Slot: It's a license which permits the owner to operate a train on a track within a time frame. The term is the same as airport slots but for rail. Companies dealing with rail infrastructure own stations and tracks. They sell slots to those who run passenger and freight services.
Subcontractor: A party hired by the carrier to transport items between 2 locations.
Splat Chart: A vehicle's representation in 2D usually used during inspections to add notes.
Supply chain: It begins with the raw materials before they are processed and ends with the client using the goods.
Terminal: An area assigned for containers, from where they will be loaded into airplanes, trains, vessels, or trucks. It's also an area where containers can be stacked after they're dropped off by an airplane, train, vessel, or truck.
TEU 20 ft equivalent unit: A 20 ft size standard for containers. 2 TEUs amounts to one FEU. TEUs are often used to describe the capacity of ports and container vessels.
Terms of delivery place: Conditions that are connected to the delivery terms will be described by this place.
Transshipment: Moving containers or goods to their destination while making a pit stop at another intermediate location somewhere along the way. It may be necessary to switch the transport means. 
This is called transloading. It may also be done to combine the cargo into a bigger one. Transport hubs are usually used for transshipping. Customs areas are also popular for this procedure, since they remove the hindrance of customs duties and checks.
Transport ID: A transportation mode's unique identifier.
Trans loading: Moving items from one transport means to another.
Track and trace: Recording a consignment's progress while in the supply chain. The purpose is to trace the consignment's movements or to check its status. To provide full visibility, sophisticated systems provide a single control point, sending the supply chain's centralized command.
Transport label: It's a label, with information which can be read by humans as well as barcode, describing the goods being moved and the transport itself. It also includes a unique ID. The terms 'logistics label' and 'transport label' can be used in different contexts, sometimes being synonyms while other times meaning different things.
Transport buyer: Company or person that contracts the service provider for commercial transportation.
Transport equipment: A device that isn't powered, can be identified separately, and is not packaging. The term includes handling equipment, rail cars, trailers, containers, etc.
Transit Time: The total amount of time past from the transport's pick-up to its delivery.
Transport instruction: Information containing the details necessary for arranging a transport.
Transport information: The information that was exchanged within the transportation supply chain.
Transport status: Your goods' current status while they're being moved. Your items may be diverted, damaged, in transit, or delayed. This information is necessary to trace and track the transport.
Transport user: Buyer or another type of transport service user. Consignee, consignor, or buyers can be considered users.
UCR or unique consignment reference: Used for declarations at customs, it's the consignment's unique identification.
VPC or vehicle processing centre: Normally, it's a building in a compound used to carry out PDI and PPO operations.
VIN number: It's a code the auto industry uses to identify mopeds, scooters, motorcycles, towed vehicles, and regular motor vehicles. Vehicle identification numbers were introduced in 1954. There was no standard for them until 1981, so there were different formats used by different manufacturers. 
In 1981, the US NHTSA created a standard format. From this point on, road vehicles would be given a VIN of 17 characters. The letters Q, O, and I could not be included, so they wouldn't be confused with the 1 and 0 numerals.
VOS or vehicle operation system: It describes how vehicles must work to complete a specific transport service. 
Warehouse: It's a covered area used to receive and store items. The main activities conducted in a warehouse are receiving products, order picking, shipping, or storing them. 
Waybill: It's an official document taken alongside the transport which identifies the destination and origin, the consignee and consignor, and offers details about the items about to be shipped, including freight charges and their weight. The waybill does not act as a title document unlike a bill of lading.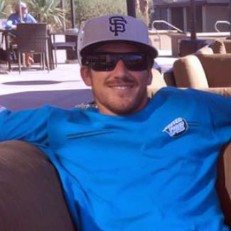 Joe Webster began his journey in the auto transport field by attending the University of Southern California (USC), where he graduated with a Bachelor of Business Marketing.

After college, he started his career in the auto transport industry from the bottom up and has done virtually every job there is to do at A-1 Auto Transport, including but not limited to: Truck Driver, Dispatch, Sales, PR, Bookkeeping, Transport Planner, Transport Manager, International Transport Manager, Brokering, Customer Service, and Marketing. Working with his mentor Tony Taylor, Joe Webster has learned the ins and outs of this industry which is largely misunderstood.

With over 30 years experience in the industry, we've been helping people ship their vehicles, motorcycles, RV's, heavy equipment, household goods and more across the country or overseas without a hitch. Ask us anything.