Moving and shipping your vehicle is not for the faint of heart. The process is long and can become frustrating if you are not aware of the things you need to do. A-1 Auto Transport knows that getting your vehicle to your new home is a priority. Our vehicle shipping specialists have handled thousands of vehicle transports in their careers. Thanks to their experience, we were able to compile the only checklist you will ever need when you transport your vehicle.
Six Weeks or More Before Transport
In the weeks leading up to your vehicle move, there is a lot to do. The shipment of your vehicle is no different. Some things will have to be completed during a specific time frame for you to complete your move successfully. You will want to begin doing this as soon as possible, at least six weeks before your scheduled move date. 
Create a Budget
You need to ask yourself how much you are willing to spend on transporting your car during your move. Pair that with the amount you can budget, and you should be able to come up with a decent budget amount. Depending on the distance between point A and point B, hiring a professional to transport your car could end up costing around $1,000. This price is based on various factors, that is why budgeting before you make final decisions is crucial to your transport process.
Decide the Method of Transportation
There are a lot of decisions you will have to make when you go with a professional transport company. These decisions include the type of transport and the kind of delivery you want. There are two types of trailers that most professional car transport companies offer. The trailers are open-air and enclosed.
Open-Air Transport
An open-air shipment is precisely what it sounds like. Your car gets loaded on a trailer, usually with other vehicles that are exposed to the elements. This option is the cheaper option when shipping your vehicle. Think of the trailers you see delivering multiple cars to a dealership, and these are the same types of trailers that auto transport companies use. If your vehicle is considered classic, luxury, or exotic, you may want to pay a little extra and go with the enclosed transport.
Enclosed Transport
Enclosed transport trailers encase your car on all sides. The vehicle is completely shielded from the elements thanks to the walls on all sides. This method of transport costs more than open-air, but it is because not as many vehicles can be transported at one time. Most enclosed carriers only transport two to three cars at one time.
Once you know which method your car is going to travel, you will want to decide on how you want the pick-up and delivery to take place. Your options for this are door-to-door transport or terminal-to-terminal. Depending on the location of your new home, door-to-door may not be an option. Large transport trucks cannot navigate through some of the smaller areas, which means a terminal-to-terminal option might be your only option.
Door-to-Door Transport
Door-to-door auto transport involves the transport company picking your car up from you at your old address and shipping it to your new address. As the name implies, they pick your car up at your door and take it to your new door. This type of transport may not be able to be accommodated if you live in an area where the trucks cannot easily pass.
Terminal-to-Terminal Transport
Car shipping terminals are found in larger cities. If you are unable to do door-to-door, or you want a cheaper option, terminal-to-terminal may be the better option. The downside with this type of transport is that it can take a little longer to get your vehicle delivered. Most companies will wait until they have a trailer full of cars to make their deliveries. If you can wait a little longer for your vehicle, this may be an optimal and budget-friendly solution.
To use a terminal, you would drop off your car and any necessary paperwork, including the keys. An attendant will then give the information and keys to the transport driver. The driver will deliver the car to the closes terminal in the biggest city near your new home. You will then go pick up the vehicle and drive it away.
Start Getting Quotes
Professional transport companies should offer to quote your transport for free. These free quotes can help you gather a lot of information about the companies in the process. When you are getting your quote from these transport companies, it is essential to give them the correct information. For an accurate quote, you will need to supply them with:
Make of the car
Model of the car
Year the car was manufactured
Condition 
Distance of shipment
These are all pieces of information that a professional transport company needs to give you a fair and accurate price. The quoting specialist will be able to see the overall weight of your vehicle based on the information about it. Since the weight of the vehicle is critical during transport, this information can be used to serve you better.
Request Proof of Insurance and Licensure
When you find some companies that you are considering for the transport job, ask them to provide you with their insurance information as well as their licensing. Legitimate transport companies have Department of Transportation numbers used for tracking. 
You will also need to check their insurance to see if it offers the right kind of coverage for your transport. If you cannot find coverage to cover your vehicle completely, should an accident happen, you will need to check your personal coverage or purchase additional coverage.
Four Weeks Before Transport
About a month before your transport date, you are going to need to decide on which professional auto transport company you will be doing business with. Getting this part squared away should make the rest of the process a lot simpler going forward. Professional transport companies should help during the shipment process and guide you on what steps they need you to follow. A-1 Auto Transport never expects you to know what shipping a vehicle takes. Our specialists make sure you are informed every step of the transport process.
Review the Contract
Once you choose your shipping company, they should be able to supply you with an auto shipping contract. Everything that you and the shipping company agree on should be in writing, including fees and any other payments that may need to be paid upon delivery of your vehicle. 
All of the verbiage in the contract should include the type of delivery, the method of delivery, the dates of delivery, and any special requirements the shipping company has. There should not be a surprise for you later on as long as you read the contract thoroughly. Professional companies like A-1 Auto Transport should be available to answer any questions you may have about your contract, especially before signing it. We like for our clients to understand all aspects of their shipment and delivery before going into business with us.
Obtain a Second Set of Keys
If you don't already have two sets of keys for your vehicle, now would be the time to start the process of getting them. Some vehicles may require you to go to a dealership to get a copy. These can be expensive and cost up to $100 or more depending on the programming required for the key. You don't want to send your only set of keys with the transport driver, and it becomes lost. Then you would not be able to get into your vehicle after delivery.
Two Weeks Before Transport
In the two weeks before your transport date, there will be some things you will need to do to ensure safe transport. As a part of your contract, you should have been informed of the transport company's requirements for transporting your vehicle. This list would have informed you of specific measures you would need to take before the pick up of your vehicle.
Start Using Up Your Gas
One of the requests that your transport company will have of you is to make sure your car has no more than a quarter tank of gas in it when they pick it up. Although this can be considered a safety measure, this helps keep weight on the trailer down. By law, these transport trailers have to be under a specified weight for transport.
Check Your Auto Insurance
The insurance coverage for transport companies varies. Some companies only hold the minimum insurance coverage that is required by law for transporting vehicles. Changes are highly likely that this will not cover your vehicle if it were totaled during transport. Before paying more for another insurance carrier to cover the deficit, it might be worth your while to see what your car insurance company is willing to pay in the event of an accident during transport.
If your insurance coverage does not help during the transport, it may be beneficial to buy additional coverage either through your insurance company, a third-party or through the transport company. It is better to be covered and not need it than to need it and not be covered.
Double Check the Pick-Up and Drop Off Information
The pick-up and drop off process of the transport are time-sensitive. In most cases, the driver should call you 12 to 24 hours before drop off to let you know a time, but confirming all information with the company ahead of time never hurts.
Call your transport company about your reservation two weeks before the date of pick-up. You will want to confirm that all of the information is correct and that nothing has changed with your shipment. Find out the time window for pick-up and drop off. If using a terminal, find out when you need to drop off the vehicle. Make sure that the dates and the method of transport are correct as well. 
Days Leading Up to Transport
In the few days before your vehicle is picked up for shipping, you will want to prepare it. The company already provided you with their requirements for a safe shipment, follow these to the letter. Should something happen to your vehicle during transport, they may not be found liable if you did not prepare your car correctly.
Remove Unnecessary Items
Some people have luggage racks, bike racks, or spoilers added to their cars. These change the shape of the car and the weight. Since weight is important to the transport company, you will want to remove these items. Damage done to added accessories is most likely not covered by insurance. Remove anything that is not standard.
Remove all of the belongings you may have inside of your car. Charging cords, decorations, and other valuables should be removed to help remove the threat of a break-in. A-1 Auto Transport drivers monitor the vehicles they are shipping, but that doesn't mean that accidents do not happen.
Take Photographs
One day before your vehicle is picked up for its journey, make sure you take photographs and document any imperfections on it. Photos should be taken from multiple angles and include the interior and exterior of the vehicle. 
The purpose of the photographs is to help should an insurance claim need to be filed. If you have all of the proof about how the vehicle looked before it was picked up, you can show before and after pictures to help the insurance claim.
Before your vehicle is ever loaded onto the truck, the driver or a representative from the shipping company will fill out a Bill of Lading. A Bill of Lading is a document that lists any preexisting damage to your car before it was picked up. Both parties sign off on this document stating that everything on it is accurate and true.
Upon Delivery and the Days Following
Now that your vehicle has reached where it was intended to go, you and the driver (or representative) will do the same inspection you did at pick-up. Any damages will be notated on the Bill of Lading. You will want to take a brand new set of photographs, specifically in the same angles as before.
Cleaning Your Car
If you chose an open-air transport, your car might show up dirty. This dirt and road debris could make it hard to see any imperfections caused during transport. After you have taken possession of your vehicle, you must get it washed if that is the circumstance. A clean car can uncover possible damage that you and the driver did not see when it was dirty.
Due Diligence
When moving to a new state, you only have a set number of days before you need to get your car plated and license transferred. As close to the delivery as possible, you will want to go to your local DMV (Department of Motor Vehicles) and get everything transferred to the new state of residence. You may want to include these prices in your budget as well.
Using the Checklist
The purpose of an auto transport checklist is to help you break down what needs to be done and when it needs to be done. A lot of people find the process of shipping a car frustrating because they try to wait until the last minute to accomplish tasks that should have been started over a month before the shipment occurs. A-1 Auto Transport will always work with our customers and provide them with the help they need during an automotive shipment. Using this checklist can help take a lot of the guesswork out of what happens when you need to ship your car. If you find that having a business who will help you every step of the way is important, reach out to A-1 Auto Transport for a free quote today.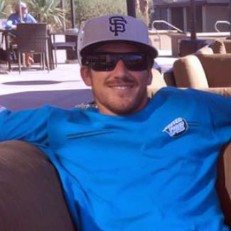 Joe Webster began his journey in the auto transport field by attending the University of Southern California (USC), where he graduated with a Bachelor of Business Marketing.

After college, he started his career in the auto transport industry from the bottom up and has done virtually every job there is to do at A-1 Auto Transport, including but not limited to: Truck Driver, Dispatch, Sales, PR, Bookkeeping, Transport Planner, Transport Manager, International Transport Manager, Brokering, Customer Service, and Marketing. Working with his mentor Tony Taylor, Joe Webster has learned the ins and outs of this industry which is largely misunderstood.

With over 30 years experience in the industry, we've been helping people ship their vehicles, motorcycles, RV's, heavy equipment, household goods and more across the country or overseas without a hitch. Ask us anything.
Email me - info@a1autotransport.com