What's in this article?
Safe And Reliable Maryland Motorcycle Shipping Services By A-1 Auto Transport
When moving or planning an extended stay in Maryland, consider having your motorcycle shipped there with you. The motorcycle will be a great asset when in the state. There are many beautiful scenic routes to travel while on a bike.
A-1 Auto Transport is a reliable shipping service that specializes in motorcycle transportation. Our experienced drivers will get your bike safely to its destination. We have been transporting motorcycles for over 20 years and work hard to ensure customer satisfaction.
We offer both open and enclosed motorcycle transport services, so you can choose the one that best meets your requirements and budget. Additionally, we have door-to-door delivery services which will save you time and energy. We also provide insurance coverage for all vehicles shipped with us, so you can feel secure knowing that your motorcycle is in safe hands.
Our staff works hard to make sure every shipment goes smoothly and arrives on time. Our customer service representatives will be able to answer any of your questions and provide you with up-to-date tracking information.
We also have an online system that allows you to track the progress of your motorcycle shipment from origin to destination.
If you do plan on shipping a motorcycle to Maryland, become knowledgeable of the motorcycle laws. These must be followed while riding a bike. Also, make sure that you select a secure shipping company that you feel safe with. Many of these motorcycle shippers will offer insurance for shipment, which will help you to feel safer about the transporting of the bike.
In Need of Motorcycle Transport Services?
Looking for safe, dependable motorcycle transport services in Maryland? Look no further! Motorcycle shippers in this region are dedicated to providing top-rate delivery solutions that ensure your bike is handled with the utmost care. Motorcyclists will never have to worry about their bike being damaged during its journey thanks to these experienced and professional transport companies.
From individual riders to dealerships, there are solutions available for all types of motorcycle transport needs. With an array of services to pick from for any motorcycle type, Maryland motorcycle owners can find the perfect options for their budget and timescale requirements.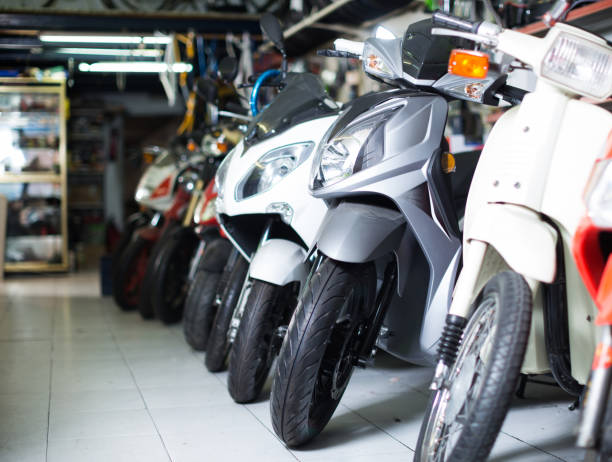 Methods of Motorcycle Shipment to Maryland
There are different motorcycle shipping methods to take advantage of. These methods all vary in form and in price. Make sure you select the motorcycle transport services you feel safest with and that best suits your budget.
Enclosed shipping is when the bike is placed inside of a container. This method is one of the safer options.
Crated shipping is when the motorcycle is drained of all fluids and the battery is disconnected. The bike is then placed on top of a wooden pallet and placed inside a crate. This is the safest method of shipment.
Open Air Shipping is when the bike is placed on top of a flatbed or trailer. This will allow poor road or weather conditions to have access to the bike, possibly causing damage. This is the cheapest method of shipment.
Terminal to terminal requires that the bike is taken for transport to a terminal then picked back up at another terminal. This can be inconvenient if the terminal is not in close proximity.
Door to door is when the bike is picked up at a specific location of your choice and then dropped off at another specified location.
Maryland Motorcycle Shipping Companies
Maryland motorcycle shipping companies offer premium transport services for motorcycle enthusiasts all across the US. With competitive pricing and dedicated professionals, they carry out the shipping process quickly and securely. Sure to provide the best prices, additional protection have been put in place as transportation of your motorcycle is assured from its origin to its final destination - be it Las Vegas, Colorado Springs or Fort Lauderdale.
From providing an online form (where you get a free quote and competitive rates) to fixing assigned carrier for each shipment assignment - these motorcycle transport companies make sure that your precious motorcycle arrives safe and sound where it needs to go.
Factors to Consider When Choosing Motorcycle Shippers
When it comes to motorcycle shipping, many factors need to be taken into account before making a decision. The most popular routes and types of motorcycles, as well as instant quotes, should all be available with the shipping company you choose. It is also important to compare prices offered by different companies in order to find the best option and most competitive rates.
Furthermore, you want to make sure that the chosen shipper is experienced and reliable when dealing with motorcycles. Consider these many factors when selecting a motorcycle shipper in order to ensure that your experience is convenient from start to finish.
A-1 Auto Transport Ships Worldwide.
Get a Free, No Obligation to Buy, Motorcycle Shipping Quote.
Get my free quote now
or call us to do it for you:
Motorcycle Shipping Companies in Maryland
Found below, are motorcycle shipping companies in Maryland.
AAAT- All American Auto Transport
7100 Saunders Ct.
Bethesda, MD 20817
(800) 227-7447
Maryland Auto Shipping
400 E. Pratt St #800
Baltimore, MD 21202
(443) 863-6727
Snowbirds Auto Transport
11140 Rockville Pike #170
Rockville, MD 20852
(201) 376-0554
Professional Transport Group
Annapolis, MD
(443) 482-6113
Maryland Auto Transport
116 4936 Fairmont Ave.
(240) 842-1436
Popular Destinations: