Setting up an eBay Motors user account is an easy solution for getting your boat sold. eBay allows you to set up a seller account quickly and easily, which will enable you to post your boat in front of a national audience of people looking to buy your boat. After the initial account set up, you will need to make sure you have all of the information about your boat close by so that you can start the posting process.
Selling Your Boat
After your account is set up and active, you can begin to list your boat for sale on the interactive marketplace. Once it is listed on the marketplace, other people will be able to see your boat and make offers based on the description and price you have listed for it. The key to a great sale is to have an appealing ad. 
Important Information About Your Boat
In your ad, you will need to list all of the vital information about your boat. Most people that are looking to buy a boat already have in their heads what kind of boat they want. You need to be able to paint a picture in words as well as post visuals of your boat if you're going to sell it.
Condition of your boat

Buyers want to know what kind of condition the boat you are selling is in. Before you post the boat for sale, you should inspect the boat and list the items that will need to be fixed, if any. Having these items available and listed within the ads will help alleviate a lot of back and forth chatter.

The Year, Make, and Model of the boat

Just like selling a car, your boat has a year, a make, and a model that you should list when creating your ad.

Length

The measurements of your boat are essential. The measurement will become extra important when the time comes for shipping the boat to the buyer.

The material used for the hull

The material of the hull, or main body of the ship, is important to know when listing your boat. If you do not know what it is made of, refer to your boat's owner's manual.

Primary usage

Depending on the boat, it may be better for saltwater or freshwater. Make sure that if there is a specification on your boat, you list it.

Engine details:

One of the questions that eBay motors will specifically ask is the engine's make, model, fuel type, and engine type.

Additional features

If your boat is equipped with aftermarket features, it might be worth mentioning them in your sales ad. Things like upgraded electronic equipment, custom seats, or anything else that makes your boat unique from others of its style.
Listing Information
After you have compiled all of the necessary information needed to create your sales ad on eBay Motors, the time has come to create it. You will want to come up with a witty title that will grab the attention of potential buyers, "Boat 4 Sale" is probably not going to cut it. Make sure your ad has a lot of pictures included for those buyers who cannot come and see the craft in person. The buyer will be more inclined to buy your boat if they can see real-life pictures of the boat you are selling and not stock photos from a boat dealership.
Sale Completion
After the end of your eBay Motors auction, the winner and buyer of your boat will be required to make their payment. eBay Motors accepts payments for boats via PayPal, debit cards, credit cards, electronic checks, and cash at pick up. The safest method of payment between a buyer and a seller is PayPal. Once payment is made, it will be your job to get the boat ready for shipping. Unfortunately, eBay Motors does not provide boat shipping methods. In some circumstances, it will be the responsibility of the buyer to arrange for shipment of their newly acquired vessel. If the agreement between buyer and seller is for the seller to ship the boat, then it will be up to you to find a shipping method that meets both you and the buyer's needs.
Finding the Right Boat Transport Company
Looking for a transport company to ship a boat is a lot like looking for a transport company to ship a car. You will want to find this before you prepare the boat for shipping. Boat transport companies may have a more detailed list of preparation required when preparing a boat for shipment. Researching a reliable carrier to transport the boat to the new owner will be just as important as selling the boat.
Researching Boat Transport Companies
The essential things to look for in a boat transport company:
Licensing and Authority

The carrier you choose to transport a boat should have the correct licensing and authority for transporting cargo, such as a boat. Legal transport companies should have authorization by the Federal Motor Carrier Authority and the United States Department of Transportation. Their numbers associated with this authority and licensing should be easily accessible information. There is also a website where you can search for these numbers. SAFER allows you the ability to verify the transport company by their MC and DOT licensing numbers.

Insurance

The SAFER website will also provide you information on the insurance provided by the transport company that you choose. Because your boat insurance will most likely not cover any professional transport damages, checking the insurance provided by the transport company will be your first line of defense in protecting the sale you just made. The basic liability coverage offered by transport companies will not cover the boat, so make sure that they provide cargo insurance. If the base policy of their cargo insurance does not cover the value of the boat, you will want to inquire about purchasing additional coverage at your expense.

Ability to Track

More transport companies are turning to methods of electronic tracking for shipments. Communicating with you, the customer, and the buyer of your boat will help both parties remain at ease during the transport. One characteristic of a reliable and safe shipping company is their willingness to communicate within their company and with their customers. GPS tracking options allow these companies to keep you informed every step of the way.

Feedback, Ratings, and Reviews

Customer reviews can be biased. They can give you a general idea about the way the company operates, though. If there are consistent negative reviews and ratings from the Better Business Bureau that can verify this, you may want to set your sights on a different shipping company.
Getting Quotes
To get the best price on shipping a boat, you will want to obtain multiple quotes. These quotes will be comprised of the travel company gathering information from you regarding the origin, destination, boat measurements, and desired shipping time frame. Having this information available when calling companies for quotes will help expedite the process. Make sure you also have the make and model of your boat available when calling, as this helps provide a more accurate quote.
After obtaining quotes, ask for clarifications in pricing and services. Get quotes that are all-inclusive so that you know everything about the transport is covered, and no hidden fees are waiting for you around the corner. Make sure you take an ample amount of time when searching for a carrier. These carriers should never be willing to cut corners to lower their prices so that you can use them as a transporter. As the one shipping the boat, you have some ability to influence the price of your boat shipment. This will require that you are flexible with some of the aspects of the shipment.
Keep the boat under height requirements so that there is no need for special permits for the transport.
Choose a marina that has the proper clearance needed so that there is no need for trailer changes with extra charges.
Being flexible with shipping dates and advance planning could save you money.
Properly preparing the boat as directed by the company you choose so that damages are avoided.
Use competitive pricing techniques to leverage a carrier you prefer for a lower price.
When choosing your shipment company, make sure you ask plenty of questions and know the following:
The company you choose for the transport of your boat should handle boats regularly that are comparable in size to your boat.
You should be able to find out what equipment they plan on using to ship the boat.
Find out the procedures they use when loading and unloading boats.
Make sure you find out what needs you need to address for them with the boat you are shipping.
Inquire if special permits are going to be required to ship your vessel. 
If the company you are inquiring about does not professionally or is unwilling to answer your questions, you should probably consider using another company.
Things to Remember When Preparing Your Boat for Shipment
Now that you have sold your boat, it is your responsibility to ensure that it reaches the new owner in the same condition it was in when they bought it. Your preparation must be done before a shipping company transporting the boat to its new home.
Choose a boatyard or marina to be used as the loading origination point of the shipment. The loading spot should have a clearance of at least 14 feet so that branches and wires will not interfere with the beginning of the shipment process.
Secure all of the gear that is located above and below the deck. Remove anything that was not included in the sale.
Close and secure all hatches by means of tying them down or taping them shut. If they are prone to leaking, make sure to seal them to avoid water damage after the sale is completed.
The windows in the cabin should be latched securely and taped from the outside to ensure they are not rattled open in the transport process.
Depending on the boat transport company you are utilizing, they may want you to drain all fuel and fluids from the boat. Other companies may say to leave them at a quarter of a tank full. Remove the drain plugs that are located at the hull of the boat.
If you are transporting the boat to the buyer during colder months, any system that the boat uses that is filled or operated by water should be drained to avoid freezing and expanding. This can cause damage that may be expensive to repair.
Boats that have any special features added to them or features that stick out past the hull have to be removed, padded securely, packed, and stored below the deck of the boat. You can check to ensure all of this is done by following these tips:
Valuable electronics and anchors should be removed from the deck area. These items can be padded and secured within the cabin area during transport. The same should be done with any windshield or Plexiglas that juts out past the flying deck.
In cases where the item is too large to be secured below deck, make sure to pad it and secure it to the deck. An example of this kind of item would be a dinghy.
If there is a radar arch or fly bridge on the boat, and it makes the height extend over 13 and a half feet, you will need to remove these. They can be padded and safely secured on the deck level for transport.
A carrier is not responsible for damages that are caused during transport when preparation was not done correctly. Should you have questions about how a transport company's specific guidelines for boat transport, they will provide these to you prior to shipment.
The Right Transport Company
Finding the right transport company for a boat can be stressful and frustrating, especially if the company won't answer your questions. With over 30 years in the auto transport business, A-1 Auto Transport knows what questions customers have before they even know to ask them. With experienced boat transport experts on your side, your recently sold boat can get to its new owner safely, and in the same condition it sold for, at competitive prices. When you need to ship a boat after it is sold on an eBay Motors auction, call A-1 Auto Transport for a free no-obligation quote.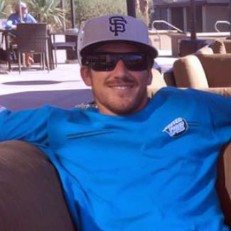 Joe Webster began his journey in the auto transport field by attending the University of Southern California (USC), where he graduated with a Bachelor of Business Marketing.

After college, he started his career in the auto transport industry from the bottom up and has done virtually every job there is to do at A-1 Auto Transport, including but not limited to: Truck Driver, Dispatch, Sales, PR, Bookkeeping, Transport Planner, Transport Manager, International Transport Manager, Brokering, Customer Service, and Marketing. Working with his mentor Tony Taylor, Joe Webster has learned the ins and outs of this industry which is largely misunderstood.

With over 30 years experience in the industry, we've been helping people ship their vehicles, motorcycles, RV's, heavy equipment, household goods and more across the country or overseas without a hitch. Ask us anything.