What's in this article?
Professional RV Transport Services: Tennessee RV Shipping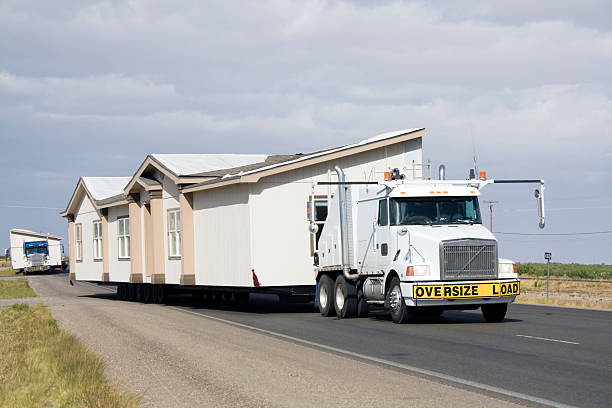 RV Movers Tennessee
RV shipping is a great way to explore new places with your recreational vehicle. But if you don't have the time or energy to drive it across the country, you can trust A1-Auto Transport Professional RV Transport Services: Tennessee RV Shipping to get the job done! We offer reliable and safe transportation of RVs throughout Texas, TX; AZ Tulsa, TX -Portland, TX-Bakersfield, TX-Madison, AZ- Seattle, AZ- Charlotte and Los Angeles.
Our professional team of experienced and highly-trained drivers will ensure your RV gets to its destination safely and on time. We understand the importance of protecting your valuable investment – that's why we use top-of-the-line equipment in our fleet to ensure your vehicle is secure and safe during transport. Plus, we offer competitive rates so you can rest assured that you're getting the best service at an affordable cost.
Tennessee RV Transport Cost
Tennessee is a landlocked state in the southern part of the United States. It is also the 36th largest state in the country. Tennessee is the home of country music and even has a hall of fame and museum. The state is home to Elvis Presley's Graceland.
If you love music Tennessee is a place to visit. There are so many country music and rock-and-roll scenes to visit that you will need an RV.
While driving an RV can give you unique scenery, it can also be stressful. To solve this problem, auto transport companies ship RVs as well.
You don't need to look far for an auto transport company that ships RVs. A-1 Auto Transport ships RVs and this is how we do it.
Tennessee RV Shipping Cost & Time To Ship Your RV Examples
| | | | |
| --- | --- | --- | --- |
| To / From Tennessee, TN | Cost | Distance | Estimated Time In Transit |
| Tennessee, TN to Irving, TX | $1273.32 - $1556.28 | 707.4 | 4 - 6 days |
| El Paso, TX to Tennessee, TN | $2393.28 - $2925.12 | 1329.6 | 5 - 7 days |
| plano, TX to Tennessee, TN | $1254.06 - $1532.74 | 696.7 | 2 - 4 days |
| Tennessee, TN to Frisco, TX | $1245.96 - $1522.84 | 692.2 | 2 - 4 days |
| Laredo, TX to Tennessee, TN | $2023.92 - $2473.68 | 1124.4 | 4 - 6 days |
| Tennessee, TN to Garland, TX | $1238.58 - $1513.82 | 688.1 | 2 - 4 days |
| Denver , CO to Tennessee, TN | $2192.58 - $2679.82 | 1218.1 | 5 - 7 days |
| Tennessee, TN to Dallas, TX | $1251.9 - $1530.1 | 695.5 | 2 - 4 days |
| Austin, TX to Tennessee, TN | $1602 - $1958 | 890 | 4 - 6 days |
| Tennessee, TN to Fort Worth, TX | $1308.6 - $1599.4 | 727 | 4 - 6 days |
*Prices and times are estimated. They can vary depending on the season and what type of vehicle you are shipping.
Factors that Change the Cost of Shipping an RV/Motorhome
The cost of gasoline at the time of shipping.
The nature of the destination you want to ship to.
The size of the RV you want to ship.
Check out our RV shipping calculator. To have an idea of what shipping your RV can cost.
Domestic RV Shipping
If you want to move your RV from one location to another within the country, then you want domestic RV shipping.
Trucks are used to transport RVs to domestic destinations. This is because most of the United States is accessible by road, except for Hawaii. If you want a low-cost road shipping method then you should get the open-air shipping method.
RV Shipping: International
International RV shipping gives RV enthusiasts the opportunity to explore other countries in an RV.
Because most countries are separated by water, sea transportation is the most used mode of transport. Air is hardly used because of the weight of RVs and the cost of shipping that way.
International RV shipping involves getting the RV to the seaport where it will be transported on a ship to the destination seaport and then transported inland by a truck.
RV Shipping Methods
Flat-Rack RV Shipping: This is a form of open-air shipping. The RV to be shipped is placed on a platform with other vehicles and the platform is loaded onto the deck of a ship and secured.
Container Shipping: This is the opposite of flat-rack shipping because the RV is placed in a container before being placed on the deck of the ship instead of being left exposed. This method is good for RVs that are small enough to fit into shipping containers.
Benefits of Choosing A-1 Auto Transport for Your Tennessee RV Shipping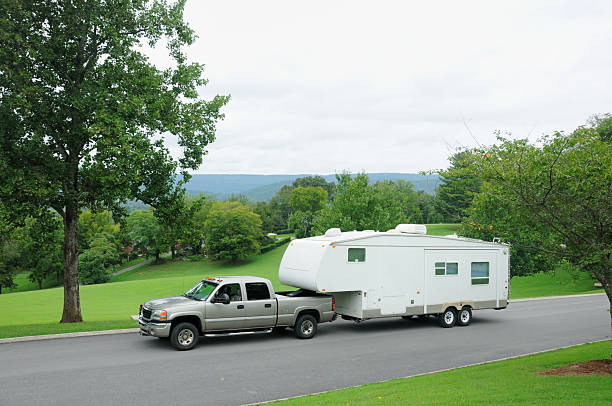 When you're looking for the best in Tennessee RV shipping, A-1 Auto Transport is your go-to choice. With over 30 years of experience and a team of auto shipping experts well-versed in all aspects of transport, you can trust that your recreational vehicle will be delivered safely and securely.
Here are 6 benefits to choosing A-1 Auto Transport for your Tennessee RV shipping needs:
Door-to-Door Services
We offer door-to-door transport services, which means you don't have to worry about transporting your recreational vehicle yourself - we'll pick it up and drop it off right where you need it.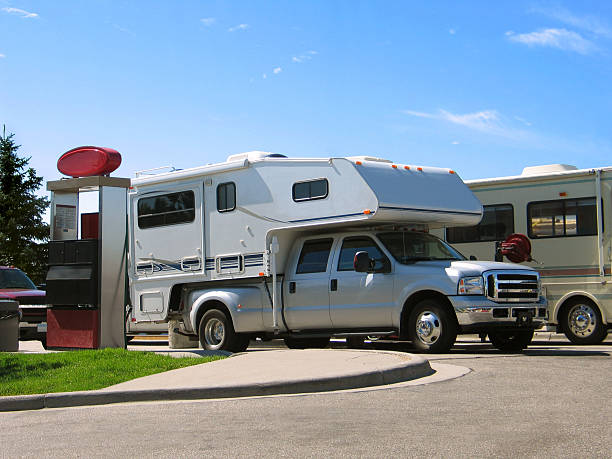 Modern Trucks
Our fleet of modern trucks and trailers is equipped with the latest technology and safety features to ensure your recreational vehicle arrives at its destination in pristine condition.
Competitive Rates
We provide competitive rates so you don't have to worry about breaking the bank when it comes to shipping your RV. In addition, we offer discounts for active military personnel and students.
Flexible Scheduling
Our flexible scheduling makes it easy to work around your busy lifestyle. We'll work with you to find a date and time that works best for you, so you can be sure that the RV shipping process is as stress-free as possible.
Secure Shipping
Your recreational vehicle will always be in good hands with A-1 Auto Transport. All of our drivers are experienced professionals and our trucks are equipped with GPS tracking systems, so you can be sure your RV is safe and secure during the transport process.
Wide Service Area
We offer RV shipping services to all of Tennessee, including cities such as TX San Diego, VA - North Las Vegas, California CA, TX- Las Vegas, TX-Fort Wayne, San Antonio, NJ-Kansas City, NC-El Paso, TX Dallas, San Jose, TX; Arlington, TX- Denver, TX Indianapolis and more.
Dedicated Support Team
Our customer service team is available 24/7 to answer any questions or concerns you may have about the transport process. We're here to make sure your RV shipping experience is as stress-free as possible!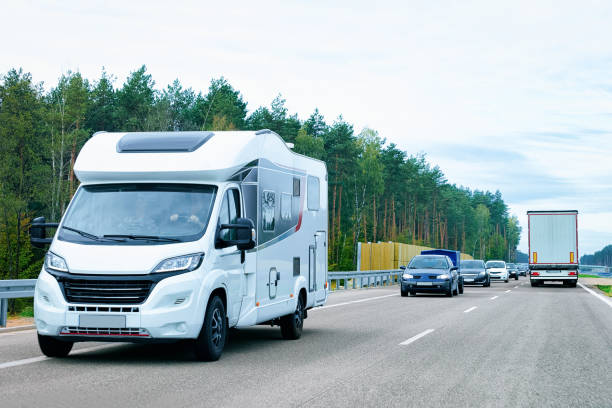 When you choose A-1 Auto Transport for your Tennessee RV shipping needs, you can rest assured that your recreational vehicle will arrive safely and securely. Contact us today to get started!
How to Get Your RV Ready for Transport
Disconnect all electrical appliances in the RV.
Ensure the registration documents of the RV are intact and updated.
Contact Us
For your RV shipping needs, you can call 1-888-230-9116 or visit our website to get a free shipping quote.
Frequently Asked Questions
How much does it cost to ship an RV to Tennessee?

If you're trying to transport RVs across different cities and states, it helps to know how much it will cost you, but these costs are additional. The standards are different because of the many variables involved in the moving business, which influence the prices at any given time. These variables are distance to the shipping location, dimensions and weight of the RV, and any other special requests the client may make.

Any location far away will use more fuel, so gas prices can also affect costs. And the longer it takes to reach the destination, the more the company will have to pay in labor costs.
How long does it take to transport an RV to Tennessee?

Knowing from where the RV has to be transported is necessary to give an accurate shipping time estimation. Even though other factors can affect how long an RV takes to reach its intended location, the most basic is knowing the pick-up and the destination.

Apart from the distance, the trailer transporting the RV is also important in calculating the time to the destination. If the smaller open trailer is being used, it will reach faster, but if the more bulky flatbed or enclosed trailer is being used, it will take a longer time.

And if the shipping has to be done across international borders either via land or sea, that will also affect the time taken. Crossing borders on land will be faster than crossing borders on sea.
Will my RV be secure while in transit?

When you choose a shipping company to transport your RV to any location across states or countries, you're entrusting the company to keep it safe and secure. That's why you should spend a reasonable amount of time filtering through the potential shipping companies and choosing a reliable one.

Once that's done, you must still modify and update your RV to ensure it's not at risk from criminals. First and foremost, try and make sure that you don't have any valuables in the RV that don't have to be there and can be stored someplace safer. Secondly, invest in wheel locks so that even if someone gains control of the RV, they won't be able to move it without using a crane.
Will my RV be insured while shipping to or from Tennessee?

Checking the insurance is an essential step before you hand away your RV. A license and insurance should be provided by the company you select. You can be sure that your RV will be in good hands while it is being transported in this manner. The insurance money will cover all potential damages from an accident. You should also be aware of the extra coverage. To see if they have different coverage plans is optional. When insurance coverage is inadequate to pay your loss, you can use that if they do to ensure the harm.