What's in this article?
New York Heavy Equipment Shipping Services by A-1 Auto Transport
A-1 Auto Transport is a reputable, tested, and well-known provider of heavy shipping and hauling services in New York. We operate throughout the entire United States, and can move loads of all types and sizes.
From smaller pieces of equipment like forklifts that may fit into a standard truck container, to giant combine harvesters, that need to be shipped as oversize loads, we it do all in New York. Get a quote today, and see why we're the #1 choice for heavy equipment shipping and hauling.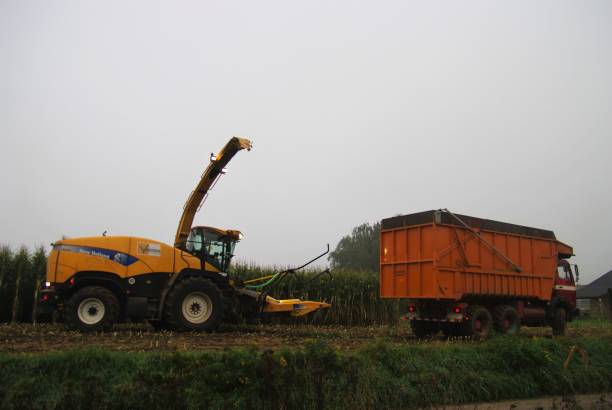 New York Heavy Equipment Pricing & Time To Ship Examples
| Shipping To/From New York | Cost | Distance | Estimated Time In Transit |
| --- | --- | --- | --- |
| New York to Baltimore | $329 | 188 miles | 2 - 3 days |
| New York to Cleveland | $828 | 462 miles | 3 - 5 days |
| New York to Omaha | $2172 | 1241 miles | 4 - 6 days |
| New York to Oakland | $618 | 353 miles | 3 - 5 days |
| Wichita to New York | $2487 | 1387 miles | 4 - 6 days |
| New Orleans to New York | $2282 | 1304 miles | 4 - 6 days |
| Stockton to New York | $444 | 254 miles | 3 - 5 days |
| Newark to New York | $231 | 132 miles | 2 - 3 days |
Insurance For Hauling Heavy Equipment In New York
If you're paying to ship your heavy equipment in New York, it's a good idea to purchase an additional insurance policy to cover your machinery. Your transport provider will cover your shipment up to a certain amount based on federal law, but this may not cover its entire value.
At A-1 Auto Transport, we can help you determine how much insurance coverage you need for shipping construction machinery, find the policy that's right for your job, and ensure you get peace of mind while shipping heavy machinery in New York.
Types Of Equipment We Ship In New York
Wondering what types of equipment you can ship with A-1 Auto Transport? We can haul almost any type of machinery or heavy equipment in New York. Over the years, we've built up a team of trucks, logistics specialists, and drivers that can handle jobs of any size.
Most commonly, we're hired to ship:
Agricultural equipment like tractors and combine harvesters
Construction machinery including bulldozers, excavators and backhoes
Dump trucks and heavy diesel trucks
Engineering and industrial equipment
Trenchers and scrapers
Engines
Forklifts
And more.
7 Factors to Consider When Selecting New York Heavy Equipment Transport Company
Reputation: The first factor to consider when selecting a New York Heavy Equipment Transport Company is the company's reputation. It's important to do your research and check reviews to make sure you're dealing with a professional and reliable service provider.
Cost: While cost should never be the only deciding factor, it is certainly important to consider. Look for a company that offers fair prices for their services.
Quality of Service: The quality of service provided by the transport company is another significant factor to consider when selecting a provider. Make sure they have adequate insurance coverage and provide reliable, safe shipping methods.
Delivery Times: When it comes to moving heavy machinery, it's important to have an estimate of delivery times for your shipment. Make sure the company can provide you with a realistic timeline for when your equipment will be delivered at the international airport.
Flexibility: Another factor to consider when selecting a provider is their level of flexibility in terms of accommodating special requests or changes in transit.
Support: Good transport companies should also offer excellent customer service and support throughout the process.
Certification: Finally, you should look for a provider that is certified to transport heavy machinery, as they will have the necessary safety procedures in place to ensure your shipment is handled properly.
No matter what type of machinery or equipment you need to move in New York, A-1 Auto Transport is standing by. Get a quote online now, or contact us for more information about our specialties, shipping equipment services, and scheduling.
How to Prepare Your Machinery for Heavy Equipment Hauling Services
From the Great Lakes to the Atlantic Ocean port, preparing your machinery for heavy equipment hauling services across the United States has never been easier!
Whether you ship from Lake Erie Port or one of the other nine international airports in New York, or ship heavy construction equipment from Lake Ontario Port or have an oversized load that needs to be shipped down the Hudson River to an inland port, companies like A-1 Auto Transport offer a reliable and easy way to ship your important machinery.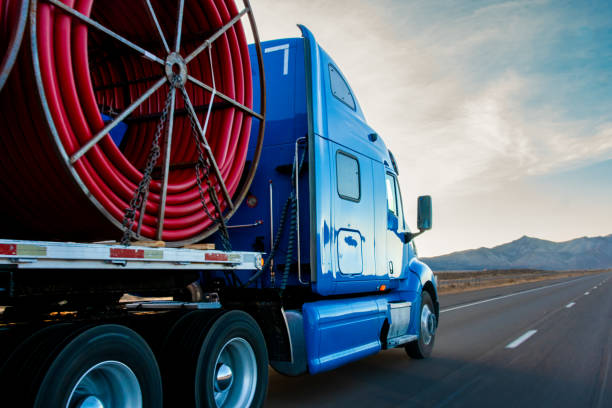 Our experienced wharfingers will get your equipment safely in transit and ship rigorously inspected cargo Nationwide , navigating around various ports and bays while ensuring compliance with transportation regulations no matter what type of construction materials are being shipped. So if you need ship heavy equipment or heavy construction machinery, trust A-1 Auto Transport for all of your needs.