What's in this article?
Dallas Heavy Equipment Shipping Services by A-1 Auto Transport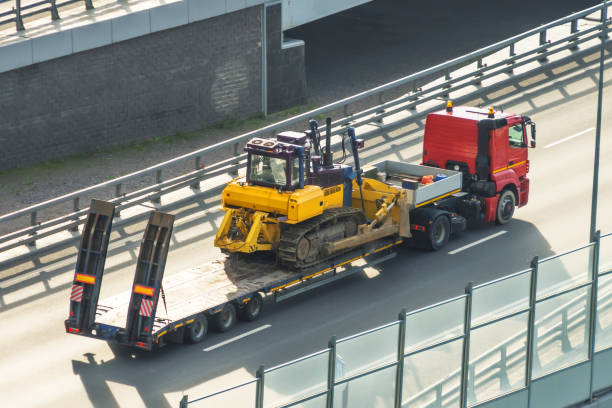 Need to haul a piece of heavy equipment across the state of Texas or across the country? Looking for reliable, expert, and reasonably-priced heavy haul services in Dallas? A-1 Auto Transport is here for you. We operate throughout Dallas and nationwide, and our team of heavy haul specialists can handle jobs of all types and sizes . Get a quote for heavy haul shipping in Dallas now for timely delivery, and see why A-1 Auto Transport is the best choice for successful shipments.
Dallas Heavy Equipment Pricing & Time To Ship Examples
| Shipping To/From Dallas | Cost | Distance | Estimated Time In Transit |
| --- | --- | --- | --- |
| Dallas to Los Angeles | $2513 | 1436 miles | 4 - 6 days |
| Dallas to New York | $2709 | 1548 miles | 5 - 7 days |
| Dallas to Seattle | $3691 | 2109 miles | 6 - 8 days |
| Stockton to Dallas | $2945 | 1683 miles | 5 - 7 days |
| Las Vegas to Dallas | $2140 | 1223 miles | 4 - 6 days |
| Dallas to Kansas City | $971 | 555 miles | 3 - 5 days |
| Dallas to St. Petersburg | $1976 | 1129 miles | 4 - 6 days |
| Dallas to Des Moines | $1305 | 746 miles | 3 - 5 days |
Insurance For Hauling Heavy Equipment In Dallas
While all heavy haulers provide insurance as required by federal law, this coverage is often much lower than the value of the equipment being shipped, particularly for expensive pieces of machinery that could cost hundreds of thousands or even millions of dollars.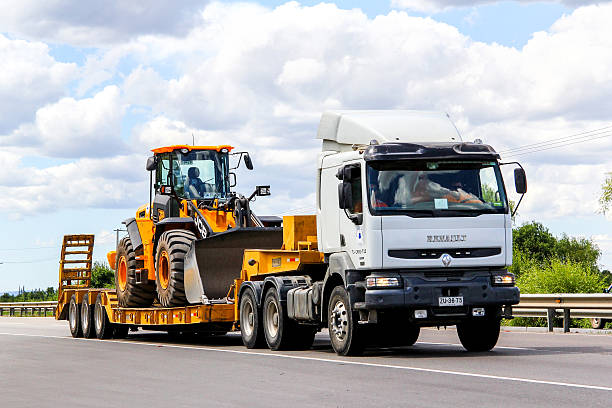 Because of this, it's always wise to invest in additional insurance for your heavy haul job in Dallas. While damage or loss of your equipment is unlikely, unforeseen issues with your shipment could cause severe losses without proper insurance coverage. Contact A-1 Auto Transport for a quote, and to get the insurance you need to ship equipment overseas successfully.
Types Of Equipment We Ship In Dallas
Our heavy haul teams have seen and done it all in Dallas. No job is too complex or difficult for our truckers, fleet, and logistics experts. From smaller jobs to multi-truck oversize loads that require pilot cars, long concrete pump truck, legal carriage well maintained shipping equipment and special permitting, A-1 Auto Transport is prepared to handle any heavy machinery shipping project in Dallas.
We regularly haul a wide variety of heavy equipment, including:
Combine harvesters
Tractors
Backhoes
Excavators
Skid steers and forklifts
Bulldozers
Engines
Generators
Hydraulic equipment
Industrial equipment
Engineering equipment
Pile drivers
Scrapers
Trenchers
And more.
We are always standing by to provide the heavy equipment shipping services you need in Dallas and the DFW area, so give us a call at (888) 230-9116 or contact A-1 Auto Transport online to get a quote now.
Information on Dallas Heavy Equipment Shipping Companies
Shipping construction and heavy equipment can be complex, especially when making determinations about which platforms are suitable. Dallas offers comprehensive logistics solutions for construction and heavy equipment shipping, including custom crates, low RGN trailer platform, and long concrete pump trucks.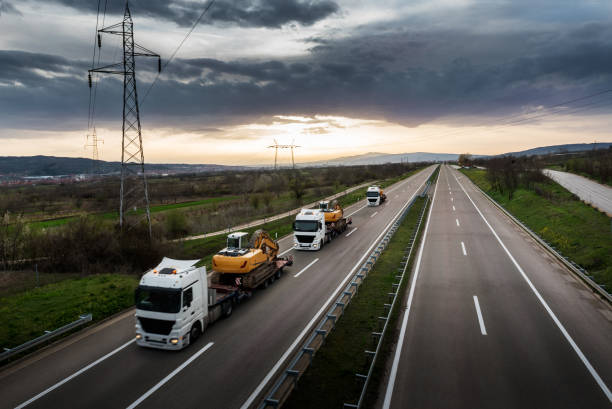 Companies doing active freight logistics in Dallas specialize in shipping construction equipment and heavy machinery both domestically across Texas cities such as San Antonio and El Paso, as well as internationally via air freight out of any major airport.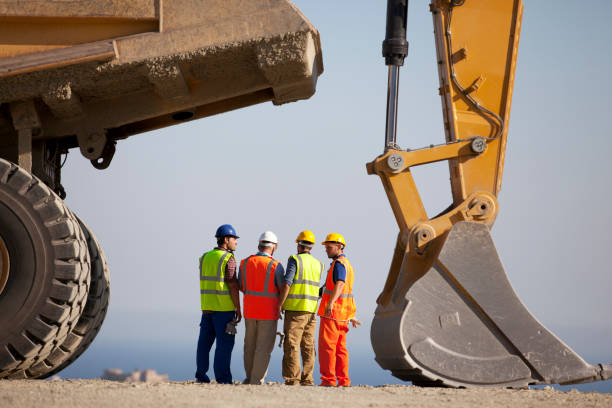 With experienced staff dedicated to finding the most economical way to ship construction and other heavy equipment, Dallas is a reliable choice for construction companies that need to move their equipment safely no matter how large.
How to Prepare Your Heavy Construction Equipment for Shipping by Hauling Company

Having heavy construction equipment shipped to a new job site or back to the warehouse requires careful preparation, for both the safety of your shipment and for your wallet. Here are some tips on how to prepare your heavy construction equipment for shipping by a hauling company.
Have Accurate Paper Work
Make sure you have all necessary paperwork in order. This may include a bill of sale, title, registration and lien documents. Having this information handy will speed up the shipping process.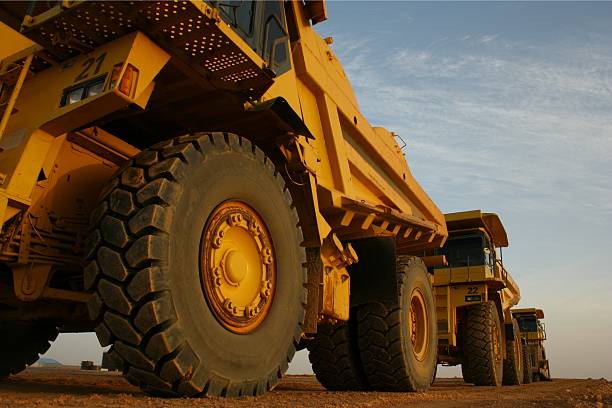 Snap Your Shipment
Take pictures of your construction equipment before it is picked up for shipping to provide proof in case damage occurs during transport. This can also be helpful if you need to make an insurance claim.
Drain all Fluid
Be sure to drain all tanks, such as fuel tanks and coolant tanks, before the equipment is loaded onto the hauler's truck. It's also a good idea to check for any loose pieces or parts that could become damaged in transit.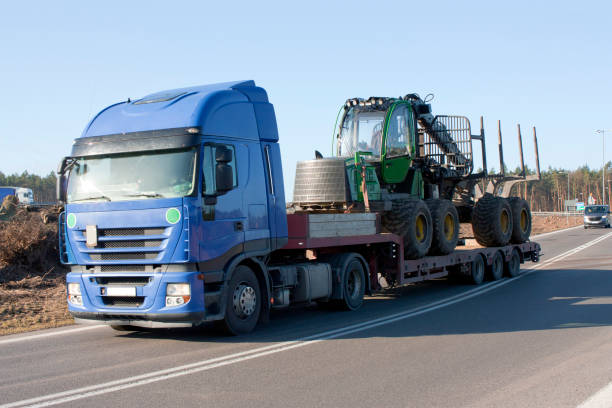 Protect Your Equipment
Make sure your construction equipment is properly secured on the hauler's truck. You may need additional equipment to secure the load and make it safe for travel.
Do Your Research
Before signing a contract with a hauling company, take some time to do your research. Make sure you are working with an experienced, reputable company that has insurance coverage in case anything goes wrong during transit.
Tricks to Reduce Your Estimate When Shipping Heavy Equipment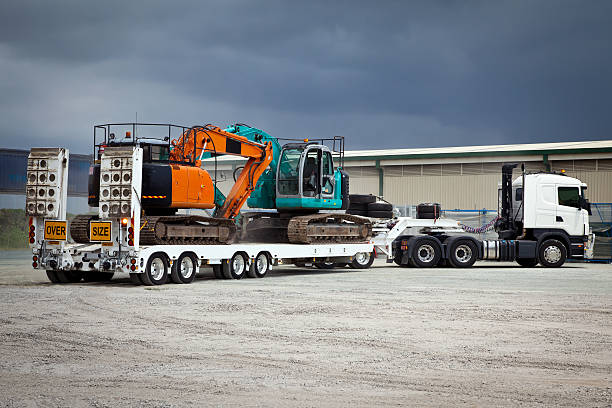 Shipping heavy equipment can be complicated, time consuming and expensive. If you want to reduce your estimated cost of shipping heavy equipment, there are a few determinations proved suitable that you can make to ensure costs stay low. The most obvious determinations to consider is the size and weight of the item being shipped, as larger items require larger vehicles which are obviously more expensive.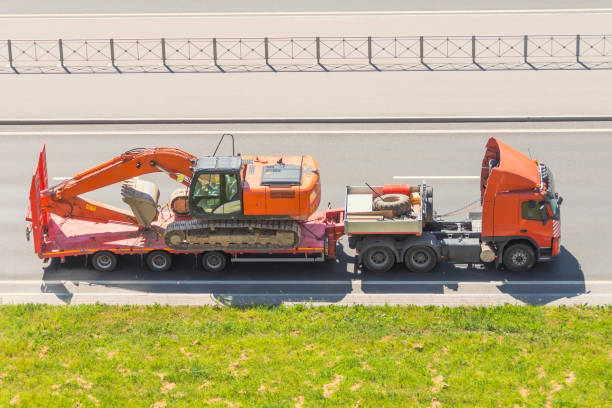 You should also consider which kind of trailer will prove most suitable for your specific needs; low RGN trailer provide a great surface for heavier loads when you're sending freight across the US and international airport services offer better rates if needed for overseas shipments. Following these determinations will help you save money when shipping your heavy equipment.