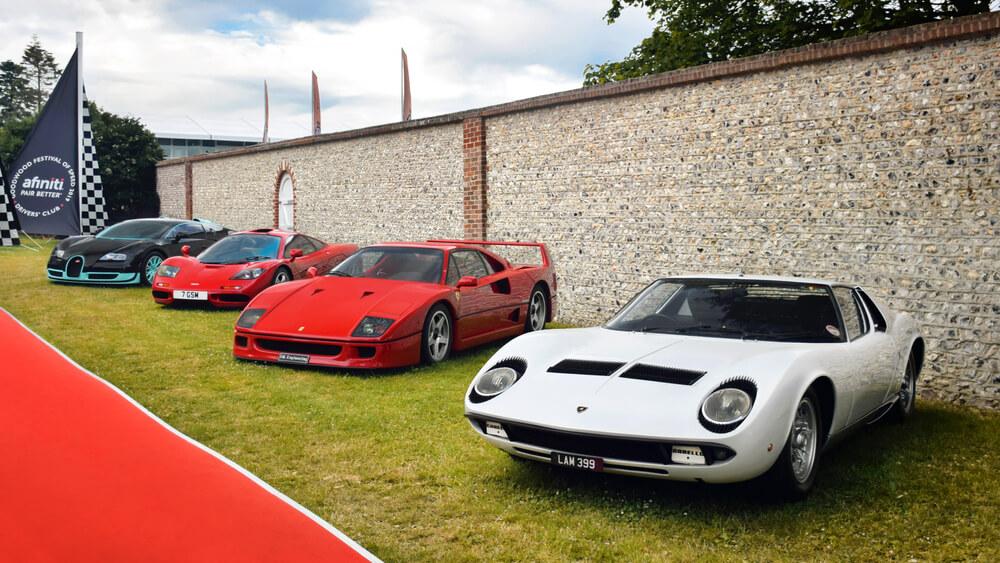 The word "exotic" can mean many things to many different people. From a luxurious beach tucked away in a lush forest, to the sleek cars that race down the road with bright colors and smooth lines, exotic has its own meaning. There are character traits that set apart an exotic car from an ordinary car. Exotic cars are exclusive, limited, high maintenance, and expensive. You have to be able to recognize these traits to know you are getting a one of a kind exotic design. Knowing the history of exotic cars doesn't hurt either.
What is Bugatti?
Bugatti is a French exotic automobile manufacturer that produces and sells limited quantities of their high-speed cars. These cars afford an original design and specs to match. You can expect to pay millions to own one of these exotic beauties.
The very first Bugatti prototype was born in 1898 by Ettore Arco Isidoro Bugatti. Bugatti later went on to be the founder and proprietor of Automobiles E. Bugatti in Molsheim, France, in 1909. It was a Bugatti model that won the first Monaco Grand Prix in 1929. Bugatti is synonymous with speed.
Bugatti cars are known for their speed and their dramatic designs. These cars start out in the millions, unlike your typical $30,000 sedans. 
2020 Bugatti Chiron
The Bugatti Chiron is top of Car and Driver's list of Bugatti models. For the year 2020, they are bringing in a few variants to the model. Limited quantities of the vehicles will be manufactured, a blaring sign of an exotic vehicle. Along with these limited quantities comes a hefty price tag to match. All prices are the lowest starting price for each variant.
Chiron: $2.990.00
Chiron Sport 110 Anniversary Edition: $3.260.000
Chiron Sport: $3,300,000
Chiron Pur Sport: $3,600,000
Chiron Super Sport 300+: $3,900,000
Those who purchase the Bugatti Chiron do so to make an impact. They want to have those who see it drop their jaws in awe of the vehicle. Standard amenities for the Chiron include quad LED headlights and power accessories.
Engine
The Bugatti Chiron, Chiron Sport, and Chiron Pur Sport are powered by an 8.0-liter 16-cylinder engine that has four turbochargers generating 1500 horsepower and 1180 Lb-ft of torque. Bugatti will take you from zero 60 mph in 2.3 seconds. The speed tops out at 261 mph.
If you are looking for a little more thrill in your life, later in 2020, the Chiron Super Sport 300+ will make its debut on the market. This model's turbochargers generate 1578 horsepower, and a product that was tested with identical specs clocked a top speed of 304.773 mph.
Every model of the Chiron line up houses a seven-speed dual-clutch automatic transmission. This allows for the power to be sent to all four wheels for a truly thrilling ride.
Fuel Economy
If you expect the exotic Bugatti Chiron to have impeccable gas mileage like a Toyota Prius, you are sadly mistaken. Thanks to the power behind the Chiron, it only averages 9 mpg in the city and 14 mpg on the highway. 
These fuel economy numbers are based on the 2019 model of the Chiron, but it is expected that 2020 will follow suit. The Chiron has poor enough gas mileage that the EPA placed it on its list of least efficient cars of 2019.
Safety Features and Driver-Assist
The 2020 Bugatti Chiron has yet to be crash-tested. The National Highway Traffic Safety Administration (NHSTA) and the Insurance Institute for Highway Safety (IIHS) are the agencies that conduct this type of testing. The Chiron is not offered with safety features or driver-assist like some of the newer cars on the market.
What Bugatti does offer is a limited warranty that lasts for four years, a powertrain warranty that lasts for four years, and complimentary scheduled maintenance for four years.
Other Features of the Chiron
As prestigious as the Chiron looks on the outside, it is just as satisfying on the inside. Only the finest materials were used on the interior of the vehicle. It is described as having a space-aged style. The steering wheel offers a flat bottom for added comfort. 
In terms of entertainment, the Chiron is built for performance, not entertainment. There is no capability for items such as Android Auto or Apple CarPlay. The only amenities you will find under the infotainment category are a sound system and a trip computer.
If you plan on taking a trip in your Bugatti Chiron, don't plan on being gone for long. The cargo space of the vehicle's trunk is only two cubic feet in size. You probably won't be bringing more than a small duffle with you.
2020 Bugatti Divo
The 2020 Bugatti Divo is named after the French race car driver Albert Divo who won the Targa Florio twice in the 1920s driving a Bugatti. To keep with the speed factor, the Divo is made more aerodynamic than the Chiron. Holding true to the limited quantity of production pieces, the Divo will only have 40 vehicles available for sale.
The base model of the Bugatti Divo will run $5.800.000. A permanent release date has not been released, but originally it was to reach customers in 2021. Due to the rarity and the commemorative value, it is unlikely that these will be seen as daily drivers.
Engine
The Divo is an all-wheel-drive hypercar (exotic) that is powered by an 8.0-liter W-16 engine. It includes four turbochargers that generate 1500 horsepower. Like the Chiron, the Divo includes the seven-speed dual-clutch automatic transmission and is almost identical except for being 77 pounds lighter.
Fuel Economy
Due to the limited quantity and limited edition quality of the Divo, it is unlikely that we will see an official EPA rating for fuel economy. Since manufacturing has not been completed, one can only assume that since it shares the same engine style with the Chiron that we will see the 9 mpg in the city and 14 mpg on the highway in terms of fuel economy.
Safety Features and Driver-Assist
It is not expected that a crash test will be completed on the Divo due to the limited number to be produced by Bugatti. The car itself has no driver-assist features other than a push-button start. The standard safety features will include:
Anti-Lock Brakes
Front airbags
Knee airbags
Stability control
Divo owners will get warranties for their purchase from Bugatti. These include a limited four-year warranty, a four-year powertrain warranty, and complimentary scheduled maintenance for four years.
Other Features of the Divo
If you think that the beauty on the outside of the Divo took your breath away, wait until you see the interior. Bugatti outdid themselves with an asymmetrical color scheme. The driver's side is highlighted by Divo Racing Blue, whereas the passenger's side is in black. The steering wheel offers the same flat bottom design and is partially wrapped in a faux suede material. 
To save on weight, the use of high-tech features were left out of the Divo. There is a sound system, but buyers can opt to have it removed to conserve weight. There is minimal storage available in the Divo for the same reason.
What is Ferrari?
Ferrari is an Italian-Dutch exotic car manufacturer that is based in Maranello, Italy. These cars are identified by their black prancing stallion on a yellow shield, with three stripes resembling the Italian national colors, green, white, and red. 
The birth of Ferrari occurred in 1939 when it was built from Alfa Romero's race division by Enzo Ferrari. Still, it was not recognized until the first Ferrari badged vehicle left the lines in 1947. Besides being notable racing cars, the Ferrari brand is seen as a symbol of wealth, speed, and luxury. 
During the World Wars, race cars were assigned colors based on countries. This reason is a part of why the most famous Ferraris are red in color. 
The customary racing colors included:
Italy: red
Frech: blue
German: white or sheet metal
British: green
Since 1969, Fiat has controlling interests in Ferrari. The current Ferrari owned shares are still in possession of Enzo's son, Piero Lardi Ferrari.
2020 Ferrari 812 Superfast
The Ferrari 812 Superfast is not a new model. Still, it offers accommodations for its drivers that most exotic cars do not, which makes it more practical. Still high in price, you can still get a thrill for a fraction of the price of a Bugatti.
The base price for the 2020 model of the Ferrari 812 Superfast is $338,000. Still a high price for most, but attainable by those who can afford it.
Engine
The 812 has a 6.5-liter V-12 engine that generates 788 horsepower and 529 Lb-ft of torque. The 812 is a rear-wheel-drive car that has a seven-speed automatic transmission. The 812 can go from zero to 60 mph in 2.8 seconds. 
Compared to the Bugatti Chiron, the Ferrari 812 Superfast can still reach the 60 mph mark with a marginal difference.
Fuel Economy
Staying true to the exotic car reputation, the Ferrari 812 Superfast does not have a high fuel economy. Although better than Bugatti, you will only see 12 mpg in the city and 16 mpg on the highway. It isn't the fuel economy that most families want to achieve out of a vehicle. Still, very few of these exotic style cars are going to be found with a child seat in the back.
Safety Features and Driver-Assistance
While no crash-test has been performed on the 812, it does not disappoint on the reputation of exotic cars offering little to no driver-assistance features. The car does not offer blind-spot warning or collision mitigation, but it does offer a standard backup camera and standard parking sensors.
Ferrari offers all of its cars a limited warranty that will cover the car for three years or unlimited miles. The same warranty is offered for the powertrain as well. Ferrari offers a sever year or unlimited mile complimentary scheduled maintenance. 
Other Ferrari 812 Features
The 812 only offers room for a driver and a passenger, but accommodate a lot more storage space than other exotic cars. In comparison to the Bugatti Chiron, who only offers two cubic feet of cargo space, the 812 offers 18 cubic feet for cargo volume, making it the perfect car for a couple's weekend getaway.
You will find that Ferrari considers comfort with their vehicles. The stereo system of the 812 has six-speakers and voice activation features. Bluetooth is standard, and the car has the capability of Apple CarPlay. At this time, Android Auto is not available.
2020 Ferrari F8 Tributo
The Ferrari F8 Tributo is making its model debut with the 2020 manufacturing year. It only has a single trim level but offers amenities that Ferrari is known for with its exotic vehicles. Some of these amenities integrated into the F8 Tributo are dual-zone climate control, keyless entry, rain-sensing windshield wipers, and heated power-folding side mirrors.
The base price for the coupe model is $279,450. Even though this Ferrari model is high-priced, it justifies the price with its style and performance.
Engine
The engine inside the 2020 Ferrari F8 Tributo is a twin-turbocharged model that is a 3.9-liter V-8 that generates 710 horsepower and 568 Lb-ft of torque. This vehicle is also a rear-wheel-drive like the 812 with a seven-speed automatic transmission. The F8 Tributo can go from zero to 60 mph in roughly 2.8 seconds, still giving the Bugatti models a run for their money.
Fuel Economy
Quite possibly, one of the few exotic cars that offer a decent gas mileage for the engine, the F8 Tributo is rated by the EPA to have a fuel economy of 15 mpg in the city and 19 mpg on the highway. Still not a Toyota Prius, but moving in the right direction of moderate fuel economy.
Safety Features and Driver-Assist
Due to the 2020 release, the National Highway Traffic Safety Administration (NHTSA) and the Insurance Institute for Highway Safety (IIHS), a crash-test has not been completed on the F8 Tributo. Just like the 812, the only safety features offered to the driver are a standard backup camera and standard parking sensors (rear only).
When you purchase a 2020 Ferrari F8 Tributo, you will receive a limited warranty that will cover three years or unlimited miles. On top of that is a powertrain warranty that is three years or unlimited miles. The complimentary scheduled maintenance offered by Ferrari is seven years or unlimited miles.
Other Ferrari F8 Features
Also, a two-passenger coupe, the F8 Tributo, provides comfortable accommodations for both driver and passenger. The most notable worry with the F8 is the lack of rear visibility. Living up to the lack of cargo capacity of other exotic cars, the F8 only offers seven cubic feet of cargo space. 
Bluetooth is a standard feature on the Ferrari models, which include the capability of streaming audio as well as phone pairing for hands-free communication. Apple CarPlay is available for this model, but at this time, Android Auto is not supported. The option of a seven-inch touchscreen for these entertainment features is also available.
Shipping an Exotic Car
When you buy an exotic car, you are making an investment. These vehicles are not a cheap investment either, and they should not be treated as so if you have them transported. If you need to ship your exotic car, you should call upon the professionals at A-1 Auto Transport for enclosed car transport services. These services will protect your car from the elements that they would be exposed to in an open transport situation. When you need to ship, call A-1 Auto Transport for a free quote today.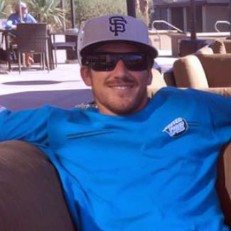 Joe Webster began his journey in the auto transport field by attending the University of Southern California (USC), where he graduated with a Bachelor of Business Marketing.

After college, he started his career in the auto transport industry from the bottom up and has done virtually every job there is to do at A-1 Auto Transport, including but not limited to: Truck Driver, Dispatch, Sales, PR, Bookkeeping, Transport Planner, Transport Manager, International Transport Manager, Brokering, Customer Service, and Marketing. Working with his mentor Tony Taylor, Joe Webster has learned the ins and outs of this industry which is largely misunderstood.

With over 30 years experience in the industry, we've been helping people ship their vehicles, motorcycles, RV's, heavy equipment, household goods and more across the country or overseas without a hitch. Ask us anything.