In most situations, you have your car transported during situations when you need to move long distances. Sometimes your plans don't go as planned, and you end up unable to meet your vehicle when it arrives. Lucky for you, most vehicle transport companies understand that things can come up. For this reason, there are a couple of options available to you in these types of circumstances. 
Choosing a Delegate as Your Personal Agent
The driver that is transporting your vehicle should call you within 12 to 24 hours of the delivery of your vehicle. The time frame should give you enough time to get to the destination you are having it delivered to, but in some circumstances, you may not be able to. If this is the case, you can delegate someone you trust to be your personal agent in the delivery of your vehicle.
Who can be a delegate for my delivery?
When choosing someone to be present in your place when your vehicle is arriving from transport, try to limit it to someone you trust. A family member or close friend would be a good choice in cases like this. Your representative is going to be the one to inspect your vehicle upon delivery and sign the Bill of Lading after the inspection is complete. This person will also need to have any cash on delivery (COD) that is owed to the shipping company at delivery.
What is a Bill of Lading?
The Bill of Lading is an important document between you and the car transport company. This document plays a distinct role in the shipment of your car. If your shipping company does not produce a Bill of Landing, you should reconsider using this company.
Your receipt of shipping services or goods

The Bill of Lading is issued by your car transport carrier or their representative. This document is proof that the carrier has received the freight in good condition. As the shipper, you will make sure that you have a copy of the Bill of Lading as proof should your car end up damaged or lost during transit. The Bill of Lading generally has a drawing of a vehicle for preexisting damage to be notated and signed off on by both parties.

Documentation of title or ownership of the goods

The most common Bill of Lading is a Straight Bill of Lading. This means that the customer has already paid for the goods. The information used on the Bill of Lading identifies who the goods can be transferred to and then who the person they belong to is.
The following information should be standard on a Bill of Lading:

The shipper and consignees names (the consignee is the person you delegate in your absence)
The name of the carrier service
Itemized list of goods or items being transported and the number of each
The kind of packaging (if any)
Weight and volume of the cargo
Terms of payment
Weight class
Handling instructions
On vehicles, any preexisting damage will be notated
Both you and the representative for the carrier company should sign off on the terms agreed upon when the vehicle is picked up. You will then sign off again when the vehicle is delivered. The Bill of Lading can be used as proof if there is damage on your car upon arrival.
What will my consignee need to do upon delivery?
The consignee that you list on the Bill of Lading is your representative if you cannot be there for the delivery of your vehicle. When you name this person, they are you if you cannot be there. They will be required to do the same inspections and sign off on the Bill of Lading after delivery is final. If your consignee does not see any new damage, they sign off on the Bill of Lading as is, and it is just the same as if you signed it.
Some of the things your consignee needs to do before signing the Bill of Lading are:
Take pictures of the inside and outside of the vehicle to ensure that no damage occurred since the beginning of the trip. You should make sure that your representative has these pictures so that they can compare it. They will want to take photos of damage from the same angle as the original picture. These photos can help in the claim process.
The consignee should take care in checking glass surfaces for cracks, the doors, wiper blades, and the paint job. The paint job could become compromised during long trips in excessive heat.
The mileage should be checked to ensure that it is accurate against the Bill of Lading.
After all of the inspection is completed, your representative can take possession of your car and sign the Bill of Lading. At that point, your car shipment will be complete.
Using Terminal Drop-Off
In circumstances where you cannot get someone to be there for the delivery of your vehicle, and you are not there, you can speak with the driver about a possible terminal drop-off. A lot of larger cities have car shipping terminals available for use, and it may be an option for delivery if you are not able to make it in time for the drop-off. Due to the last-minute change in plans, you may be required to pay an extra fee for using a terminal instead of the original door-to-door drop off as planned.
What is terminal-to-terminal?
Some auto shipping customers opt for a terminal-to-terminal shipment of their vehicles from the very start. In these types of shipments, the customer will take their car to a terminal. These terminals are like a shipping hub, but for vehicles. The downside to a terminal-to-terminal shipment is that the carrier usually waits until they have enough vehicles to fill the truck before transporting any from the terminal. In most situations, terminal-to-terminal will not the quickest solution for auto transport.
Choosing Terminal-To-Terminal Shipping
Most customers who choose terminal-to-terminal shipping are the ones who live in areas where a door-to-door delivery may not be possible. Cars are transported on large semis, and it is not always possible for the drivers to get every place they need to due to their size, terminal-to-terminal is an option for this predicament. If you are traveling or aren't going to be able to make it in time for your delivery, you can have your car taken to a terminal, and it will be waiting for you to pick it up.
How do I pick up my vehicle at a terminal?
When a transport driver leaves your vehicle for pickup at a terminal, you will find that they leave all necessary paperwork from your transport as well as the key to your car with an attendant. The attendant will then keep your items safe until you are able to retrieve them. Keep in mind that a terminal is like a car storage facility. You will be required to pay extra fees for the services that they are providing you. You will likely have to pay more to your shipping company to have to change the delivery destination of your car.
Procedures to Follow Before Shipping Your Vehicle
Your transport company will have a list of items you will need to complete before they will pick up your car for transport. Making sure that you are fully compliant with their requests will mean that damage should not be an issue during transport unless outside factors interfere. The reason that shipping companies have these rules is to ensure that the vehicle is in the safest possible condition during transport.
Get your vehicle checked out by a mechanic prior to shipment. You will want to do this so that you can make sure that none of the fluids are leaking and that your brakes are working the way they are supposed to. You will also want to have the mechanic make sure that your tires are in good condition. You want them to be filled appropriately. If you find that you have a leak and have not had it fixed, let the transport specialist know so that they can accommodate for this. In instances of a car leak, they will most likely load your vehicle on the bottom deck.
Remove any aftermarket accessories that have been added. Items that fall into this category are spoilers, ski racks, or bike racks. Anything else that is on the outside of your vehicle should be removed for transport. Any soft tops or convertible tops should be fastened appropriately before being transported.
Wash and detail your car. A Bill of Lading will have to be completed, and it cannot be accurately done with a dirty car. There are even some companies who will postpone transport until you have properly washed and cleaned your car. You will want to take pictures of the condition of your vehicle before pick up to compare with after.
Disable the alarm on the car, if your vehicle has one. You can also give the transport specialist the directions on how to disable the alarm if you want to have it on while it sits at the terminal. If you fail to tell your driver how to disable the alarm and you do not disable it, they can manually remove it if it goes off during transport.
Even though you may make sure your other fluids are full, do not top off your gas tank. The transport of your vehicle doesn't require driving it except for on and off the truck. The recommendation is to have no more than a quarter of a tank of gas during transport. The gas tank can affect the weight during transport and can be dangerous due to the flammability.
Look into the shipping insurance that your carrier provides. They should be able to provide this to you if you ask for it. You can decide at that point if you want to add additional coverage to cover your vehicle.
Do not leave personal items in your vehicle during transport. Not only will your carrier not be held responsible for them, but they will also not be held responsible for any damage the items could cause the interior of your car during transport. Some transport companies have a strict policy on these circumstances. If they find that you are trying to transport personal items within the vehicle, they may remove the items and dispose of them without any reimbursement.
Your shipping company will give you a detailed plan of how to prepare your car for shipping before your shipping date. It is important to follow everything that they request of you, because if you don't and your car is damaged, you may not get any compensation for the damages.
Why Choosing the Right Carrier is Important
Not all carriers offer the option of a terminal drop off if you aren't going to be able to meet with the driver for the delivery of your car. In instances like this, the driver of the delivery vehicle may take your vehicle back to their lot with them, and it will cost you an additional price to get it where it needs to go. You will want to talk to them before signing a contract what the case would be if you are unable to meet them at the time they arrive. Most of your professional auto transport companies will have their own procedures when handling situations like this.
A-1 Auto Transport as Your Shipping Solution
With over 30 years of experience in the auto shipping industry, the transport specialists at A-1 Auto Transport know that situations can come up during your car shipment. Our experienced staff will work with you to ensure that your car gets to you at a convenient time. If you can't be there for the delivery, we will discuss all the options available for you. We find that the most important part of our business is communication between the driver, the customer, and the parent company. When you need to ship your car, get a quote from A-1 Auto Transport for free and start your shipping process today.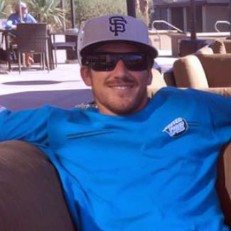 Joe Webster began his journey in the auto transport field by attending the University of Southern California (USC), where he graduated with a Bachelor of Business Marketing.

After college, he started his career in the auto transport industry from the bottom up and has done virtually every job there is to do at A-1 Auto Transport, including but not limited to: Truck Driver, Dispatch, Sales, PR, Bookkeeping, Transport Planner, Transport Manager, International Transport Manager, Brokering, Customer Service, and Marketing. Working with his mentor Tony Taylor, Joe Webster has learned the ins and outs of this industry which is largely misunderstood.

With over 30 years experience in the industry, we've been helping people ship their vehicles, motorcycles, RV's, heavy equipment, household goods and more across the country or overseas without a hitch. Ask us anything.