What's in this article?
San Antonio Heavy Equipment Shipping Services by A-1 Auto Transport
Need to haul heavy equipment in San Antonio? Looking for a reputable heavy haul company that provides expert service at reasonable rates? Look no further than A-1 Auto Transport. We're market leaders in heavy equipment hauling and shipping in San Antonio. You can trust us to get the job done right, treat your equipment with care, and prevent delays and other complications throughout the process. Get a quote from A-1 Auto Transport now, and get started right away.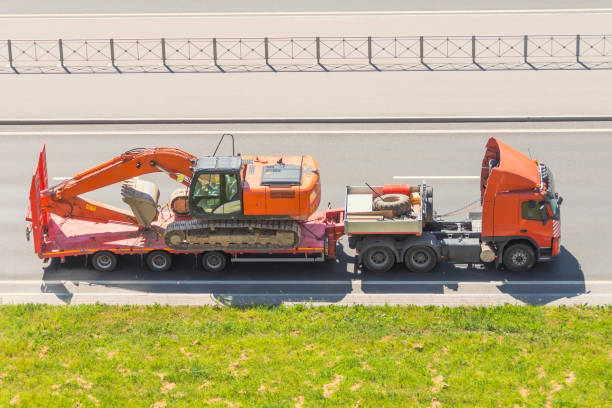 San Antonio Heavy Equipment Pricing & Time To Ship Examples
| Shipping To/From San Antonio | Cost | Distance | Estimated Time In Transit |
| --- | --- | --- | --- |
| San Antonio to Chicago | $2172 | 1241 miles | 4 - 6 days |
| San Antonio to San Jose | $2963 | 1693 miles | 5 - 7 days |
| San Antonio to Seattle | $3769 | 2154 miles | 6 - 8 days |
| Detroit to San Antonio | $2562 | 1464 miles | 4 - 6 days |
| Milwaukee to San Antonio | $2289 | 1308 miles | 4 - 6 days |
| San Antonio to Greensboro | $2310 | 1320 miles | 4 - 6 days |
| San Antonio to Winston–Salem | $2287 | 1307 miles | 4 - 6 days |
| San Antonio to Sioux Falls | $1925 | 1100 miles | 4 - 6 days |
Insurance For Hauling Heavy Equipment In San Antonio
Federal law requires that heavy haul companies insure your shipment in transit, but only up to a certain dollar value. If your shipment exceeds this value, you should definitely purchase additional heavy equipment shipping insurance.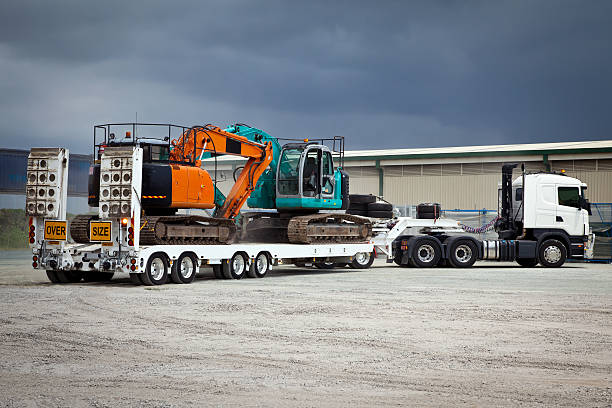 This helps protect you and your organization against monetary losses and delays in the event that your equipment is damaged or lost in transit. At A-1 Auto Transport, we can discuss your options for additional insurance coverage and ensure you get the protection your equipment needs during your heavy haul job in San Antonio.
Types Of Equipment We Ship In San Antonio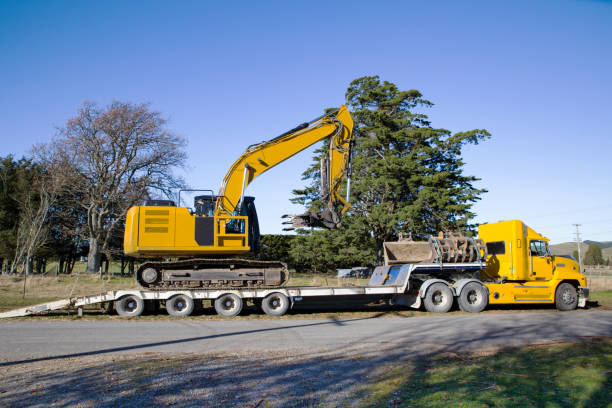 With our years of expertise in heavy haul shipping in San Antonio, A-1 Auto Transport simplifies the process for our clients. We can handle any type of job with our well maintained shipping equipment, from smaller pieces of machinery to large, oversize loads that require special permitting, pilot cars, and more.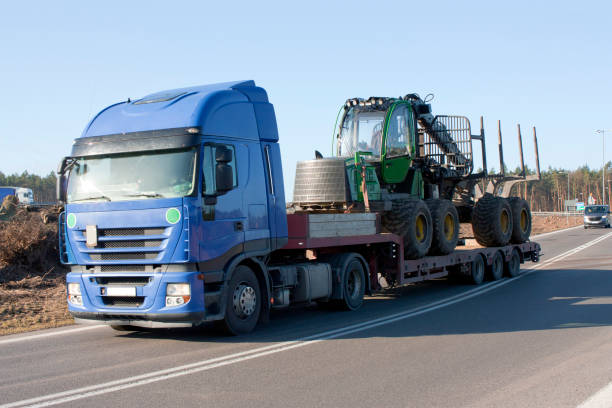 We frequently ship the following types of heavy equipment in San Antonio:
Combines, tractors, and other farm/agricultural equipment
Bulldozers, backhoes, and excavators
Pile drivers
Dump trucks
Hydraulic equipment
Engines and generators
Track loaders and graders
Trenchers and scrapers
Forklifts
And more. If you're ready to get a quote, just contact us online or give A-1 Auto Transport a call at (888) 230-9116. We're always standing by to assist you.
Tips on Transporting Construction Equipment When Using a Shipping Company
When transporting construction equipment using a shipping company, there are several important tips to keep in mind. First, confirm all the details about your shipment with the logistics company before hand so that everything is organized and ready for transportation.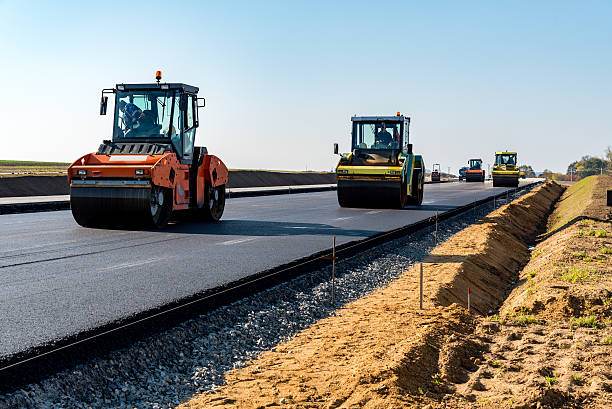 Second, make sure all necessary paperwork is complete, including permits and documentation as required by local and state laws. Third, ensure that all construction equipment is properly prepared and packaged before it is shipped. Fourth, create an inventory of items to be transported and keep track of them during the shipping process.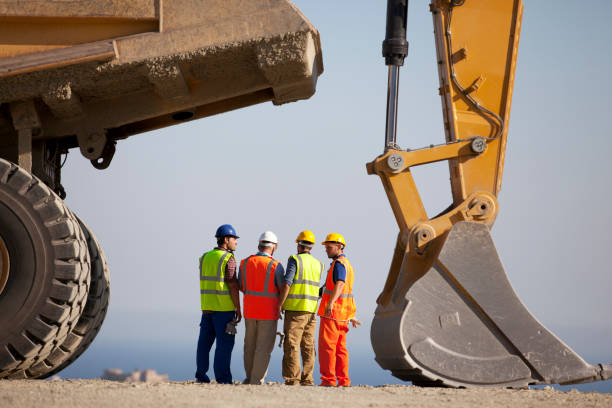 Finally, if you are shipping to multiple destinations, research different logistics solutions available to ensure the most cost-effective route is found. By following these tips, you can transport construction equipment safely and securely when using a shipping company in El Paso, Oklahoma, Corpus Christi, or San Antonio TX. By utilizing the right logistics solutions you can ensure seamless transportation of heavy construction equipment and machinery while saving on costs.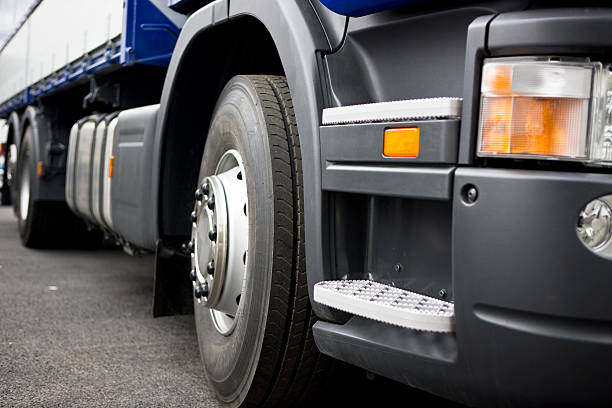 Tricks to Reduce Your Heavy Equipment Shipping Estimate
Shipping heavy industrial equipment requires careful considerations to ensure cost efficiency. Hauling heavy equipment can be expensive so learning how to reduce shipping costs is a must. From heavy haulers leaving Austin, Texas going all the way to New Mexico and Fort Worth, our experienced drivers can save you time and money.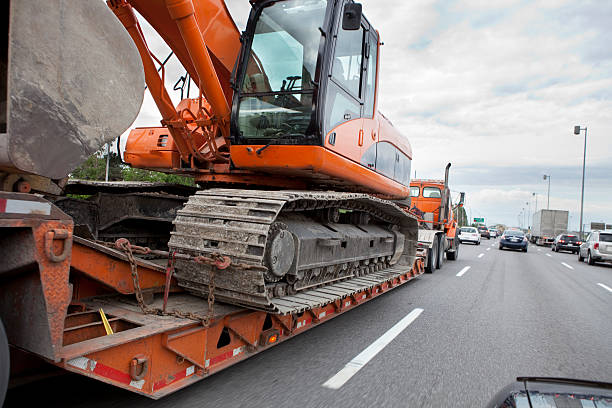 We offer step deck trailers, lowboy flatbeds and RGN trailers (Removable Gooseneck) for heavy hauling needs that are suited for both short and long distances. To get a free quote, fill out our simple online form explaining your heavy haul requirements like size/weight/dimensions of your cargo as well as pick up/delivery locations. With an office based in Austin, Texas, you can rest assured that it'll be one smooth ride!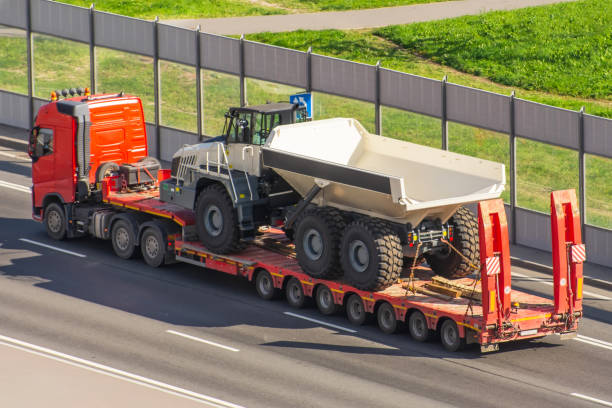 How to Prepare Your Heavy Construction Equipment for Shipping by Hauling Company
Having heavy construction equipment shipped to a new job site or back to the warehouse requires careful preparation, for both the safety of your shipment and for your wallet. Here are some tips on how to prepare your heavy construction equipment for shipping by a hauling company.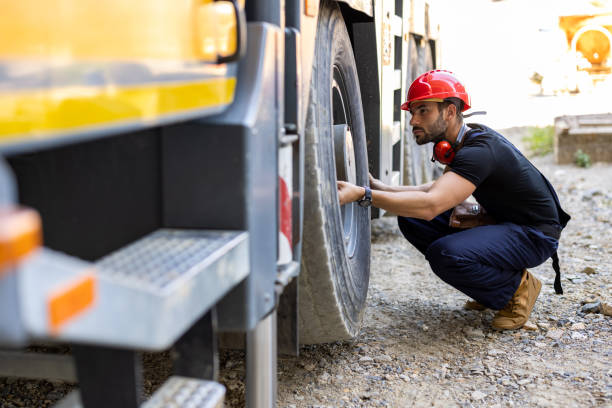 Have Accurate Paper Work
Make sure you have all necessary paperwork in order. This may include a bill of sale, title, registration and lien documents. Having this information handy will speed up the shipping process.
Snap Your Shipment
Take pictures of your construction equipment before it is picked up for shipping to provide proof in 6case damage occurs during transport. This can also be helpful if you need to make an insurance claim.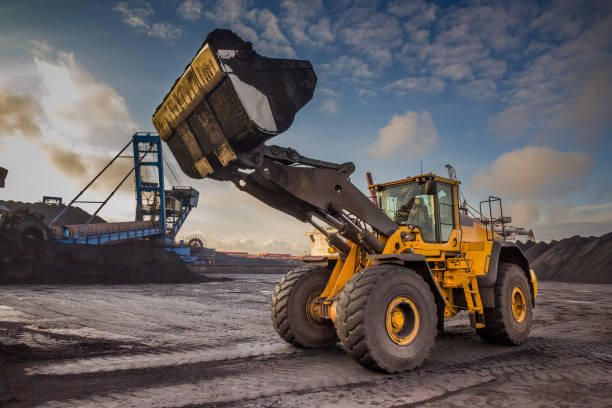 Drain all Fluid
Be sure to drain all tanks, such as fuel tanks and coolant tanks, before the equipment is loaded onto the hauler's truck. It's also a good idea to check for any loose pieces or parts that could become damaged in transit.
Protect Your Equipment
Make sure your construction equipment is properly secured on the hauler's truck. You may need additional equipment to secure the load and make it safe for travel.
Do Your Research
Before signing a contract with a hauling company, take some time to do your research. Make sure you are working with an experienced, reputable company that has insurance coverage in case anything goes wrong during transit.