Whether you just bought a boat, or you have had one for a little while, the chances are good that you will need to move the boat at some point. You have two options for transporting a boat: you can do it yourself, or you can hire a company to do it for you. There are a lot of factors you should take into account when deciding which decision you want to make in this circumstance. If you already have a trailer and have hauled a boat in the past, it may not be that complicated for you to load it up and hit the open road. If you don't have any experience hauling a boat and trailer behind a truck, it may be best to leave the boat shipping to the professionals.
Hauling on Your Own
If you decide to haul your boat behind your truck on your own, make sure you have the right equipment to do the job. Many factors have to be fulfilled before getting out on the open road with your truck, trailer, and boat. Most people don't realize that there is a ton of background preparation that goes into hauling a boat from place to place. Just because you have a boat, a trailer, and a truck doesn't mean that you have all that you need to take it where ever you want.
The Hauling Vehicle
Most people assume that if they have a truck or SUV that has a hitch, they can haul anything. This is a myth. Not all trucks and SUVs are 4-wheel drive vehicles, which are the most ideal for hauling a trailer of any kind. That doesn't mean that a 2-wheel driver truck or SUV can't get the job done, it just means it might prove to be a little more difficult.
Trucks and SUVs that haul a boat and trailer need to be able to accommodate them and the area in which the boat is going to be put in the water or vice versa. Some areas where boats are launched or loaded from may have a ramp that is either wet or covered in moss. These can create situations that a vehicle could potentially get stuck in if they aren't compatible with the scenario. The last thing you want to do is call for a tow truck to pull your truck or SUV out of the water.
The water can also have a significant impact on a vehicle of any kind. Your vehicle is going to end up getting wet when you back the trailer and the boat into the water. Saltwater is especially harsh on the body and components of a vehicle. You will have to be prepared to wash your truck or SUV every time you haul your boat.
Choosing the Right Trailer
Trailers can come in many shapes and sizes. The two types used in hauling boats are typically single-axle or double-axle trailers. The size of your trailer is going to depend on the size of your boat. If your boat is not over 20 feet long, is lightweight, and you don't plan on hauling it long distances, you should be able to make a single-axle boat trailer suffice.
Boats that need to be hauled for longer distances or are long and heavy will require a double axle-trailer. Double-axle trailers are more expensive, which is why most people opt for a single-axle. The upkeep of a double-axle can cost more as well. For safety measures, double-axle trailers can be set up to where both axles have brakes installed on them.
Knowing the type of trailer that you need to use can also make a huge difference. If you plan on putting your boat into freshwater sources, you can use a steel-framed trailer. You can help stop a steel trailer from rusting by ensuring that you paint any scratches before they have a chance to rust. These trailers can last as long as the boat as long as they are quality made and taken care of correctly. For saltwater boats, aluminum trailers are best. They aren't the most attractive trailers, but they can withstand the exposure to the saltwater frequently.
Loading the Boat
To haul your boat, you have to be able to load your boat successfully onto the trailer. For a beginner, it may be challenging to get the swing of putting a boat on a trailer the first time. Once you have the experience, it may not be too hard in the long run. These are some tips for loading your boat onto a trailer.
Idle the boat near the launch-ramp dock and wait for the vehicle to be backed up to the ramp with the trailer attached.
As the vehicle is backing down the ramp, get the boat into position so that it is in line with the trailer.
The vehicle should back the trailer into the water. Once the trailer is about two-thirds covered in water, the vehicle should be put into park with the parking brake set to ensure it does not start moving.
The driver of the vehicle can help guide the boat onto the trailer.
The boat should be driven over the bunks, aligning the bow peak with the bow stop of the trailer. When the boat bumps the stop on the winch or gets close, the driver of the vehicle can then help clamp the winch to the bow eye. The winch can then be used to pull the boat up, and the safety chain secured.
Once connected to the trailer, the boat and trailer need to be moved from the ramp area and out of the way of other boat traffic. Once away from the ramp, gear can be removed, and the boat and trailer can be made highway ready.
If you don't have anyone that can help you load your boat onto the trailer, you may have a lot more problems on your hands. It is almost impossible to load a boat onto a trailer without assistance. The larger the boat, the harder it is going to be. If you need to hire someone to help you load the boat, it may be simpler just to hire professionals for the whole endeavor.
Insurance
There is a chance that your automobile coverage could help cover your trailer in the event of an accident, but I wouldn't count on it. Each policy has different types of coverages and a limit to exceptions they make within it. The best way to find out what your policy will cover is to speak to your agent. There is insurance that you can acquire for your boat and trailer specifically. Boat insurance can run anywhere from $350 to $500 monthly, but prices are influenced by the type and size of the boat. These policies also offer discounts when adding auto, home, or renters insurance as well.
Since hauling a boat is not something that is done all the time, it might be worth looking into individual cargo insurance type plans that will cover the hauling process of the boat. All it takes is one large bump in the road for the boat to become dislodged from the trailer if it is not secured right. Boats are expensive, and replacing one can be more out of pocket than you expected.
Permits and Fuel Fees
Oversize or overweight load permits are one of those behind the scenes things that professional transport companies take care of, and the customer is none the wiser. A permit may need to be obtained if your boat and trailer fall into these categories:
The overall height of the boat and trailer combined exceed 13 and a half feet
The overall width of the boat and trailer combined exceed 8 and a half feet
The length of the trailer and the boat exceed 48 feet
Overall weight exceeds 80,000 pounds
The chances of needing an overweight permit for a boat and trailer are slim, but there are a lot of instances where the oversize permits have to be acquired. These permits have to be purchased for every state that you plan on traveling through. If you are taking the boat across the country, you will be required to purchase an oversize permit for each of the states you travel in. 
The prices for these permits vary by state. Some states offer them through their Department of Transportation for as little as $15, while other states charge as much as $75. The permits will list the dates of the transport in most circumstances, so when you apply for them, make sure you have enough time to receive the permit before the transport of an oversize boat.
When hauling your boat, you have fuel costs that will have to be factored in. Boats and trailers are going to weight down whatever vehicle you pull it with. The fuel efficiency of the vehicle is going to suffer significantly because of this. Depending on fuel prices at the time you make the trip, you could be paying as much for fuel as you would to hire a professional to do all the work for you.
Hiring a Professional Transport Company
When you hire a professional boat transport company who is reputable for their transport services, you will find that getting your boat where it needs to go can be a piece of cake. Transport companies have trained and highly qualified professionals who spend their days loading, unloading, and shipping vessels. Companies like A-1 Auto Transport offer services for boat shipping at competitive prices.
Fleet Vehicles and Trailers
Professional transport companies have vehicles and trailers at their disposal that can handle a boat of any shape or size. This is not always true of every shipping company that you will quote. Some just aren't equipped to handle shipping needs other than automobiles. When you start getting quotes, make sure the first thing you ask the company is if they have services capable of transporting boats from one destination to another.
By using a transport company, you will be putting less strain on your vehicle. This may be the only vehicle that you have for getting back and forth to work, so if something happens to it while you are pulling your boat, this could create some extra expenses you weren't counting on. Transport company vehicles are maintained and serviced often, which is one less expense that you don't have to worry about when choosing them to haul your boat.
Liability and Cargo Insurance Coverage
If you use a transport company that has cargo insurance, your boat will be covered during transport. There is a possibility that you will have to purchase some additional coverage through the transport company so that your boat's value is covered entirely. Still, the insurance coverages are cheaper than if you were buying policies on your own.
Permits and Other Fees
When you get your shipping quotes, it should include the amounts that you will be charged for things like permits and any other fees that may be associated with the transport. These should be disclosed to you in the quote, upfront, and completely transparent. The company takes care of obtaining all the necessary permits, as well as all aspects of the travel. By the time you go to make the final arrangements for transporting your boat, you will have a contract in hand that not only breaks down the price but all lists all the components that came to it. That is what full transparency is when dealing with a transport company.
If you find that you are getting quotes and the company refuses to answer your questions or give you straight answers about their fees, chances are they are not as legitimate as they claim to be. To protect yourself, you should always demand answers and seek total transparency with a company.
Making the Decision
Choosing which option to use when transporting your boat can be a big decision. On the one hand, you get to be in control of the shipping of your boat, and it is in your possession at all times. On the other hand, you get professional service that could be a little more expensive than using your resources. In the end, what it all boils down to is which method is going to offer the most security for you and your boat. 
If price were not a factor, which mode of transport is the safest and most reliable? If you take A-1 Auto Transport as an example, the company strives to keep its customers satisfied. They offer safe and reliable boat transport services at competitive prices. When you need to transport your boat, before deciding to attempt it on your own, call A-1 Auto Transport to receive free no-obligation quotes and be amazed.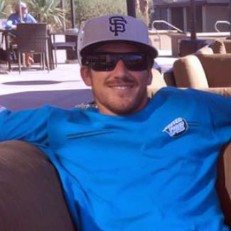 Joe Webster began his journey in the auto transport field by attending the University of Southern California (USC), where he graduated with a Bachelor of Business Marketing.

After college, he started his career in the auto transport industry from the bottom up and has done virtually every job there is to do at A-1 Auto Transport, including but not limited to: Truck Driver, Dispatch, Sales, PR, Bookkeeping, Transport Planner, Transport Manager, International Transport Manager, Brokering, Customer Service, and Marketing. Working with his mentor Tony Taylor, Joe Webster has learned the ins and outs of this industry which is largely misunderstood.

With over 30 years experience in the industry, we've been helping people ship their vehicles, motorcycles, RV's, heavy equipment, household goods and more across the country or overseas without a hitch. Ask us anything.