What's in this article?
Professional
Movers

Near You:

Ohio

Long Distance

Movers

Change is the only constant in life. Whether you're relocating to a new city, relocating to a different state, or just packing up and heading down the street, it can be an overwhelming process. Despite being overwhelming, relocating or changing location is inevitable in most cases. Relocating could be a result of a job transfer, starting college, retirement, or simply wanting a change of scenery.
Best
Long Distance

& Interstate

Moving

Business

Companies

Near

We have all been there. Moving day is a nightmare. You have spent weeks packing everything up and now that it is time to finally do the actual move, you can feel your stomach turning in knots from the stress. It always seems that your furniture got into the rooms it is in by magic because there is no way it fit through that doorway, or through that hall.

The boxes that are the most fragile seem to be slippery, and your most valuable possessions like to play a game of hide and seek with you. There is a better way. You can hire a professional Ohio hauler to help you get through the process. The moving industry regulates moving service companies to ensure clients get the most value for their money.
Cost & Time Examples For Interstate
Movers

-

Moving

Companies

Rates
| To/From | Distance | 2BR | 4BR | Days |
| --- | --- | --- | --- | --- |
| Indianapolis to Toledo | 205 miles | $2,102- $2,606 | $4,019- $5,762 | 2-4 |
| Toledo to Philadelphia | 465 miles | $2,465- $3,080 | $4,800- $6,933 | 2-4 |
| New York to Toledo | 508 miles | $2,642- $3,315 | $5,201- $7,552 | 2-4 |
| Memphis to Akron | 622 miles | $2,694- $3,380 | $5,293- $7,674 | 3-5 |
| Akron to Miami | 1066 miles | $3,244- $4,096 | $6,468- $9,427 | 4-6 |
| Denver to Toledo | 1133 miles | $3,333- $4,212 | $6,654- $9,701 | 4-6 |
| Columbus to Phoenix | 1195 miles | $3,342- $4,225 | $6,676- $9,737 | 4-6 |
| Toledo to El Paso | 1436 miles | $3,634- $4,603 | $7,292- $10,650 | 4-6 |
| Las Vegas to Akron | 1677 miles | $3,858- $4,894 | $7,770- $11,364 | 5-7 |
| Columbus to LA | 2006 miles | $4,324- $5,502 | $8,774- $12,870 | 6-8 |
*Prices and times are estimated. They can vary depending on the season and the contents of the home. Prices do not include packing.
Estimated Weight (based on home size):
1BR=2600 lbs - 3900 lbs
2BR=3900 lbs - 5200 lbs
3BR=6500 lbs - 9100 lbs
4BR=9100 lbs - 14300 lbs
5BR=11700 lbs - 19500 lbs
Out-of-State
Movers

Near Me-Moving Services Near Me

When it comes to relocating out of state, it can be a daunting task. That's why many people turn to local transporters and long-distance relocating specialists in order to make their move as stress-free as possible. With the right residential moving firm, you can rest assured that your possessions will arrive safely and on time at their destination.

At A-1 Auto Transport, we understand the complexities of a long-distance move. We are not just another professional company service that simply loads and delivers; instead, we provide you with an experienced personal moving coordinator who will guide you through the entire process. Your coordinator will also help you determine your needs and budget in order to create a customized plan for your move to ensure optimum customer satisfaction.
When you use A-1 Auto Transport, you get the benefit of our full-service moves, which include packing, loading and unloading your possessions, transporting them to their destination, and providing fine art and third-party transporters if necessary. We also specialize in long-distance moves for more than just households; we can help you with corporate relocations.
Cheap
Movers

Company

Near Me For Affordable Long Distance

Moving

Looking for a cheap mover near you in Ohio? Did you know that if you move from Columbus to Austin, you'll be covering over 1,200 miles and spend over 18 hours in the truck? If that doesn't sound like a road trip worth taking, we certainly understand. While we make it our business to hit the road carrying precious cargo, we don't want our clients to have to make that kind of trip. We can transport the entire contents of your home, including second cars or motorcycles. Do you have a boat? We can move that as well; just let us know.

Before hiring a commercial moving service, do some research to learn more about us and our process. Gather the details of your move and then call or connect with us online so we can help you sort through the details and get your questions answered. Whether you're relocating, just one state away, or you are moving to a new country, we can help. Head to A1 Auto Transport to compare long-distance movers with trucks in your area right now.
Choosing Your
Ohio

Long-Distance

Moving

Service

Companies

Don't just call the first number in the phone book. Ensure you thoroughly research any mover you are considering working it. here are some basic moving tips;
Length of Time in the Transport Industry
Don't skimp on the experience. A startup mover may offer low rates, but you will want the peace of mind that comes with working with an established moving organization.
Long-Distance

Moving

Company Insurance and Liability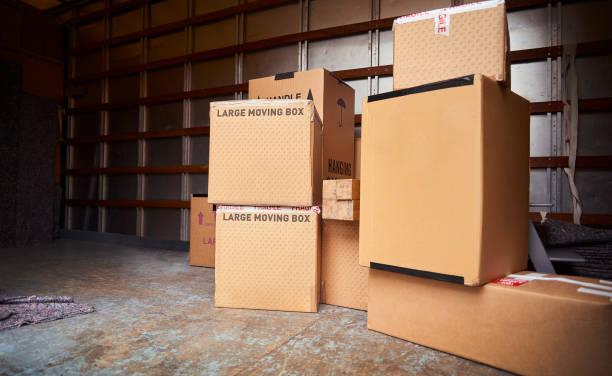 How much protection is the transporter going to offer you in the event of damages? The law only requires hauling companies to insure $0.60 per pound. Some companies will offer more coverage than this. Some will offer a depreciated value, and others will even offer the full replacement value.
Read Reviews and Testimonials Online
You can find out a lot about a company's reputation from sites like Yelp or Google. Try and look for reviews that explain how problems were handled.
S. DOT Registration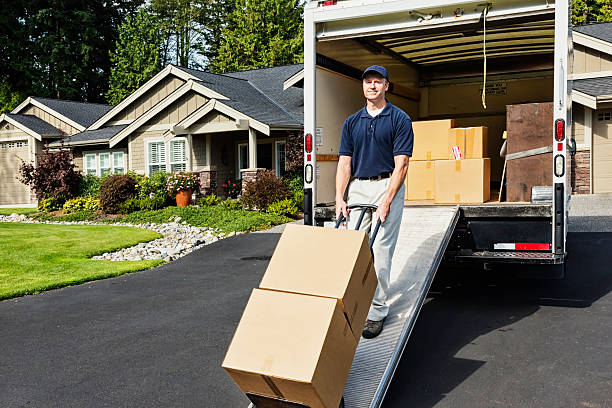 All movers who operate between different states must be registered with the Federal government and have a U.S. DOT number. Make sure if you are moving out of state that the hauler you choose is in compliance with these laws.
Additional
Moving

Services

and Costs

Moving companies will offer different services to make your move even easier, like packing and unpacking. Look into the cost for these.
A-1 Auto Transport: Our
Moving
Services
Commercial and office relocations
Student relocations
Residential apartment and house relocation
Military relocations
Door-to-door service
Full-service packing and unpacking, including packing materials
State-to-state, coast-to-coast, local and

distant

moving
Heavy and specialized furniture moving. Piano moving, pool table moving, etc.
A-1 Auto Transport can help you move your household goods nationwide. Call 888-241-3110 for a free, no obligation-to-buy price quote on interstate moving services.
How Much Will It Cost To Hire
Long-Distance

Movers

?

There are a lot of things that can affect the cost of using a transport service. Everything from the amount of boxes and furniture you have, the weight of the load, the cost of fuel, additional services you have chosen, and even what time of year can affect the total cost. Some companies offer a cost calculator on their website, and while this can be helpful, it is usually a good idea to call them for a more accurate quote. Most professional moving companieswill provide a free estimate.
What to Know Before Signing a
Moving Company

's Contract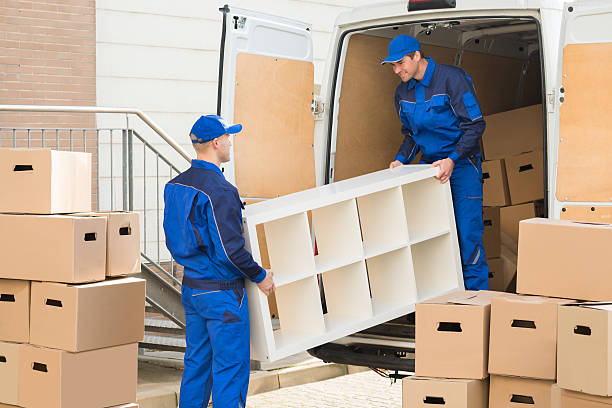 Check to make sure that all information is correct. Ensure that the addresses and phone numbers are accurate.
Your mover's damage and liability policy should be spelled out in the contract.
Make sure any additional costs are included in the contract. This includes surcharges and the cost of any additional services you have requested.
Things You're Held Responsible For Moving Services Near Me
Carry any valuables or jewelry with you instead of packing them with the rest of your belongings.
Ask for a copy of the packing list or inventory sheet for your records.
Some homeowner's insurance policies will cover damaged items during a long-distance

move

. Call your insurance agent to find out.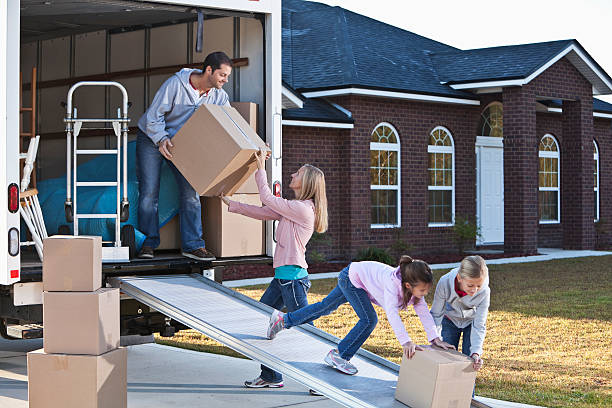 7 Advantages of Choosing A-1 Auto Transport
Whether you are relocating to or from any of the major cities in the state such as Cleveland, Cincinnati, or Columbus – A-1 Auto Transport has your back. Here are some of the advantages of choosing A-1 Auto Transport for your upcoming relocation:
1. Top Ohio Movers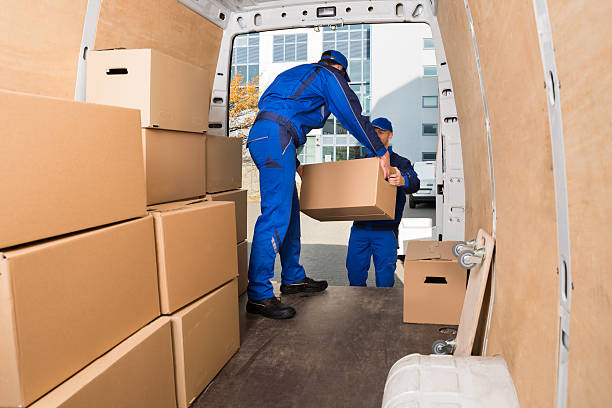 Our team of experienced movers has years of successful moves under their belt and are some of the top-rated moving companies in Ohio. We understand that moving can be a stressful experience, so we make sure our customers have the best possible experience during their move.
2. User-Friendly Website & Online Form
A-1 Auto Transport makes it easy for a customer to get the service they need with our user-friendly website and online form. All you have to do is enter your moving date, pick-up location and destination, and we'll provide you with a free quote and a list of the services we offer.
3. Add On Ohio Moving & Storage Solutions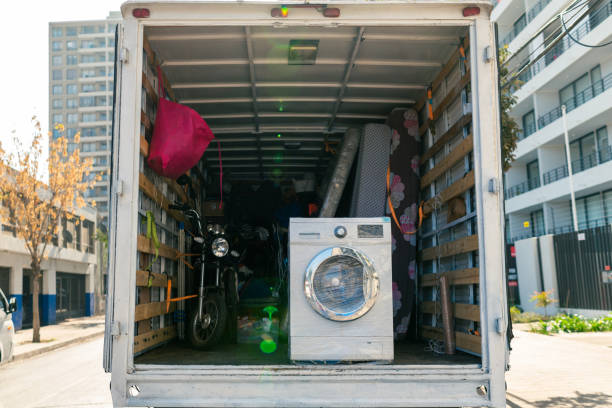 At A-1 Auto Transport, we provide customers with a variety of additional services to make your move easier, such as vehicle shipping, packing materials, trucks and storage solutions if you need them. Our company offers everything you need for your move so that you can have a stress-free experience.
4. International Moving Service
We understand the complexities of international moves and ensure that your items are delivered in perfect condition, no matter where they are going. Our team is well-trained in the complexities of relocation to other countries and we will make sure your belongings arrive safely and securely.
5. Better Business Bureau Accreditation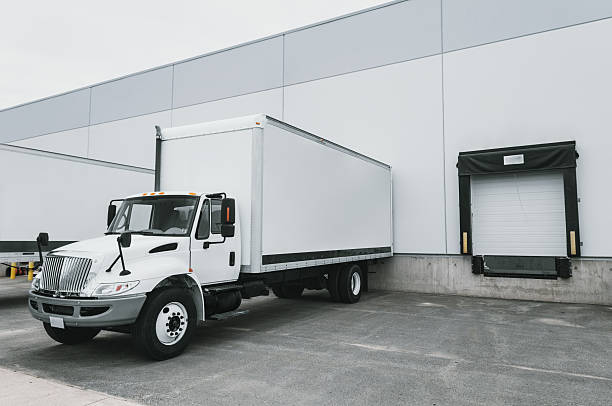 A-1 Auto Transport is accredited by the Better Business Bureau, which means you can trust that we provide the highest quality services to our customers. We strive to ensure that all of our customers have the best experience possible when they choose to use A-1 Auto Transport for their relocation needs.
6. Moving Costs & Estimates From Ohio
Moving Company
We understand that budgeting for a move can be difficult, so we make sure to provide our customers with accurate estimates and pricing information before they commit to us. We are committed to providing affordable options that fit within your budget.
7. Ohia
Moving Companies

User-Friendly Business Website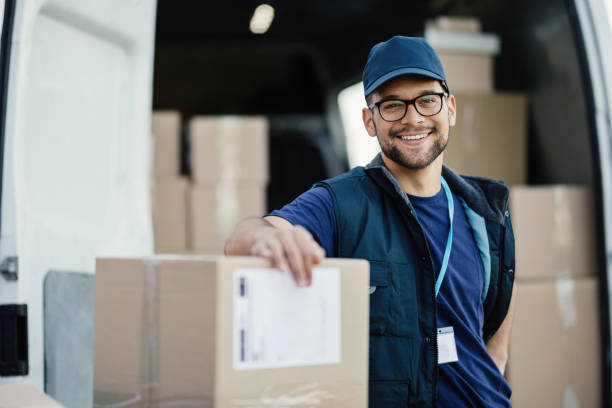 Our website is designed to be user-friendly, so you can easily get the information you need about us. We make sure that everything is clearly explained so that you can make an informed decision when selecting A-1 Auto Transport for your upcoming relocation.
At A-1 Auto Transport, we provide our customers with the highest quality services and strive to make sure their relocation is a stress-free experience. With our extensive array of add-ons, storage solutions, international moves, and vehicle shipping – you can rest assured that A-1 Auto Transport has all your moving needs covered. Contact us today or fill out an online form to get started!
Ohio Cross Country Movers Companies for Hire
Leaders Moving & Storage Co. - Top Rated Moving Business
4521 Industrial Pkwy.
Cleveland, OH 44135
(440) 497-4393
Eyring Movers
638 Moore Rd. a
Avon Lake, OH 44012
(440) 653-5990
Berman Moving and Storage Inc. - Great Moving Service
23800 Corbin Dr.
Cleveland, OH 44128
(216) 663-8816
Ohio Storage Facility Directory For Moving
Parma Self Storage For Moving
9425 Brookpark Rd.
Parma, OH 44129
(216) 661-1501
Compass Self Storage Moving - Close Business Company Near Me
1549 Superior Ave.
Cleveland, OH 44114
(216) 285-1940
Storage Zone Solon
6000 Cochran Rd.
Solon, OH 44139
(440) 542-1808
Looking for more information on moving companies near me for long distance moving? Get information on the best business moving companies, close to you. Top-rated business
moving service

near me, around you now.
Frequently Asked Questions
How much do Ohio movers cost?

Estimating the cost of transporting home products in any state can be difficult because costs change over time and by area. Customers would pay a fixed rate or be paid per mile if we instead employed normal fees, though.

The amount you pay for the distance the vehicle drives will vary depending on the per-mile factor and the cost of gasoline. For lesser distances, some businesses do charge an hourly rate.

Even while the national average could range from $800 to $2500, it can alter regularly depending on a variety of factors, making it difficult to pin down a precise figure.

According to most estimates, shipping a typical product in Ohio takes between $500 to $2000, depending on the weight and packaging needed.

If we talk about a move from Las Vegas to Akron, it takes around $5,000 for a 2-bedroom house and $11,000 for a 4-bedroom house. Of course, the weight of the objects also comes into play.
How are Ohio shipping costs calculated?

All shipping companies must consider the same elements when calculating cargo prices. The first and most crucial factor is how far apart your pick-up and drop-off sites are from one another. If your organization charges by the mile, the hour, or a fixed rate, your costs will increase the further you drive.

How much fuel the truck will need while moving is another significant factor to take into account, particularly in light of the influence of external factors like weather and traffic. Furthermore, it is difficult to generalize about household goods. So, weight is important.

The weight-related cost of moving will vary depending on whether it is a two- or a three-bedroom house, which weighs about 7,500 pounds.
Why should I work with local Ohio moving companies?

When selecting a moving company for your possessions, your first goal may be to pick a big business that handles international shipping. However, keep in mind that size isn't always an indicator of quality, especially when it comes to items for the house.

Take the case when you have to move your belongings within Ohio. The best course of action is to choose a neighborhood moving company. Look for a company that was established there or has prior experience delivering to the state, even if your items are coming from a more distant location.

This is because a local business is more familiar with local laws regarding permit acquisition or weight division.

The employees will be fully informed when it comes to handling transport-related issues as well as other problems. This includes registrations, licenses, handling border inspections, and any finer details that only locals know.

It's much easier to get everything settled in if you're working with a local company.
I need help with an office move. Should I hire Ohio commercial moving companies, or will any moving company work?

Your best bet, if you need assistance from a reliable shipping business for an office move, is a commercial moving company from Ohio. This is the case because, as was already stated, it is essential to work with a company that is knowledgeable about the area you will be moving to.

While relocating a workplace, a lot of items will need to be transported. Everything must therefore be carefully loaded and packed as the person in charge also has to answer to their employers. Making the right decision will allow you to enjoy peace of mind and avoid worrying about the process.

It is ideal for organizing with the movers if the other party is familiar with the location because they have personnel that is familiar with the area and knows how to navigate any issue that may arise. This becomes a great help if you're the one coordinating the move to a new area.
How long does it take Ohio long-distance movers to move my stuff?

It is impossible to respond accurately because of the myriad variables that affect long-distance travel. The first element, the distance between the pick-up and drop-off locations, will increase the trip even if both are in Ohio.

Things like the weather, which has a bigger impact than you might think, might result in major delays. Moreover, take local holidays into account. The organization takes issues into account, yet planning a path around them still takes time.

Most professionals recommend that you plan your move at least three weeks beforehand. It's also better to avoid busy months and holidays since the added logistical aspect means the delivery will be more expensive.
What are the dangers of hiring cheap Ohio movers?

Choosing cheap movers is never a good idea because they can wind up costing you more than you anticipated. If you're careless, you might lose everything you own without having a legal basis to fight for it, thus it's critical to confirm the organization's legitimacy.

Before comparing pricing, be sure the business is legitimate. Avoid using inexpensive movers because, despite the fact that each professional firm has benefits to provide, you'll often find that their costs are the same.

This is because, assuming equal resources, the factors taken into account when determining the total cost of delivery are always the same. Therefore, if a moving firm is extremely inexpensive, the cost is being sacrificed.

Because of ties to all government agencies, it's easy to tell whether a corporation is licensed. You only need to visit the state's official website for a list of registered movers.
What are flat-rate moving companies?

After the per-mile and hourly payment models, flat rates are the third most popular payment structure used by transportation companies. When choosing a company using this strategy, you must exercise prudence.

A company will consider a number of aspects when quoting you a price, including any related expenses. This includes all labor costs, gas prices, car usage fees, additional costs, and all other costs associated with the logistical process that defines the driver's route.

For shorter lengths, it is a smart choice. The firm would have to take into consideration any unforeseen events at its end, which may be disastrous for longer ones. This suggests that you would end up paying more overall than if you had used other models.

However, a flat fee additionally offers the security of a regular price. But remember that you still need to be careful, as shady companies can suddenly charge you hidden fees to drive up the cost.
Are same-day moves possible?

The only factors are the places you want to be picked up and dropped off. The cost of expedited shipping is higher with shipping firms. You can even reduce the waiting period in half, depending on how quickly you need your items delivered.

The entire organizational structure of the shipping business was altered for expedited shipments in order to promote earlier delivery. A delivery that would have taken a week can be completed in just two or three days. But whether a trip may be completed in a single day depends on the distance.

Moving within Ohio won't include any time-consuming obstacles for your shipment. Inspections at the border are, therefore, not required. Even if the normal quote would take two days, a same-day move is feasible if the distance is great enough.

For interstate moves, one from Los Angeles to Columbus can't be done since the journey takes 6 to 8 days, but one from Indianapolis to Toledo is doable since it takes 2 to 4 days.
Should I choose Ohio full-service movers or rent a truck and move it myself?

Because a layperson cannot successfully relocate a home without help, the solution is fairly simple. Even if you rent a trailer and employ a driver, more workers will still be needed to put everything onto the carrier. This presents a dilemma because not even the actual packing method is mentioned.

Because packing possessions to prevent damage during long-distance travel can be time-consuming, it is preferable to hire full-service movers rather than handling everything yourself from start to finish.

Never be afraid to investigate companies before choosing one. Never pick a company purely on the basis of price; instead, consider the advantages and disadvantages, and see if the company has any prior experience carrying goods to the state.
What kind of liability coverage will be provided?

You won't need to be concerned about your things being harmed during delivery as long as you choose a shipping business carefully. This is because every professional transport firm that has been approved by the DOT should constantly have its insurance status verified.

It suggests that the carrier will be liable for any damage sustained while the items are on the truck as long as you arrange them in accordance with the directions. The customer and the carrier alike value the pre-travel examination.

Expanded Values and Released Value Protection are the two traditional insurance alternatives available in Ohio. Start by making a tiny per-pound payment based on the weight of your belongings.

Because it offers greater value and ensures that whatever harm is properly compensated, the second option is preferable.