What's in this article?
Moving Companies in Florida | Professional Moving Services: Florida(FL) Long Distance Movers
If you're looking for an interstate, then look no further than A-1 Auto Transport! We offer the best services to get your move done quickly and correctly. Our team of professionals is experienced, reliable and fully insured - so you can trust them with your most prized possessions.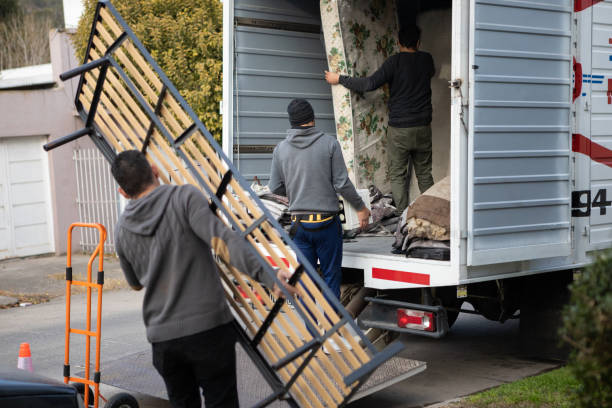 With years of experience relocating people within the state and across the country, you can trust A-1 Auto Transport to make your move as stress-free and simple as possible. We offer packing and unpacking, loading and unloading trucks, storage solutions, long-distance moves, local moves and much more.
Our fleet is equipped with clean North American van lines in a variety of sizes to fit your needs. We also offer van lines that provide relocation, so you don't have to worry about finding another mover when you move to a new location.
At A-1 Auto Transport, we understand the importance of finding the best moving companies in FL for your move. That's why we have compiled a list of the best moving companies in the state to ensure that you only get top-notch service moving when you choose A-1 Auto Transport.
So if you're looking for reliable, affordable and efficient movers in Florida, contact us today! We'll be happy to help make your move hassle-free.
Who Are The Best Florida(FL)
Long Distance

& Interstate Moving Company?

Moving day can often become a stressful and frustrating time. It takes a lot of work to pack everything up in boxes, label it all, load it all into a rented van, drive it to your new home, and unload it all. You have to recruit your friends and family to help you carry the heavy furniture with the promise of free pizza and hope you don't break anything.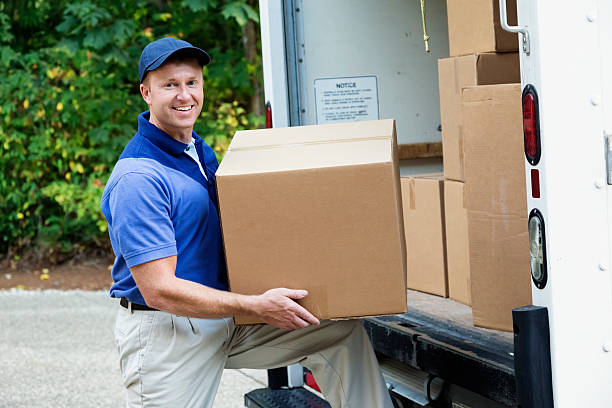 It doesn't matter if you are moving across the country or across town, you can find yourself wanting to pull your hair out, but it doesn't have to be that way. You could hire a professional mover in Florida to help.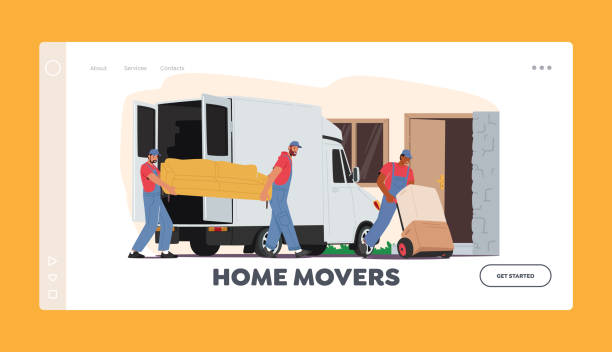 Cost & Time Examples For
Interstate

Moving Companies
How Much Does It Cost To Move?
| To/From | Distance | 2BR | 4BR | Days |
| --- | --- | --- | --- | --- |
| Jacksonville to Asheville | 384 miles | $2,290- $2,852 | $4,420- $6,358 | 2-4 |
| Louisiana to Tampa | 483 miles | $2,446- $3,055 | $4,756- $6,864 | 2-4 |
| Memphis to Jacksonville | 605 miles | $2,660- $3,334 | $5,214- $7,550 | 3-5 |
| Miami to Atlanta | 614 miles | $2,662- $3,338 | $5,220- $7,560 | 3-5 |
| Jacksonville to Cleveland | 790 miles | $2,870- $3,608 | $5,666- $8,225 | 3-5 |
| New York to Orlando | 953 miles | $3,249- $4,106 | $6,496- $9,486 | 3-5 |
| Austin to Orlando | 1014 miles | $3,206- $4,044 | $6,376- $9,284 | 4-6 |
| Tampa to Boston | 1192 miles | $3,348- $4,232 | $6,689- $9,757 | 4-6 |
| Miami to Las Vegas | 2185 miles | $4,406- $5,608 | $8,942- $13,117 | 6-8 |
| Orlando to Los Angeles | 2221 miles | $4,538- $5,782 | $9,232- $13,554 | 6-8 |
| Seattle to Miami | 2733 miles | $5,082- $6,490 | $10,392- $15,286 | 7-9 |
*Prices and times are estimated. They can vary depending on the season and the contents of the home. Prices do not include packing.
Estimated Weight (based on home size):
1BR=2600 lbs - 3900 lbs
2BR=3900 lbs - 5200 lbs
3BR=6500 lbs - 9100 lbs
4BR=9100 lbs - 14300 lbs
5BR=11700 lbs - 19500 lbs
Out-of-State Moving Companies Near Me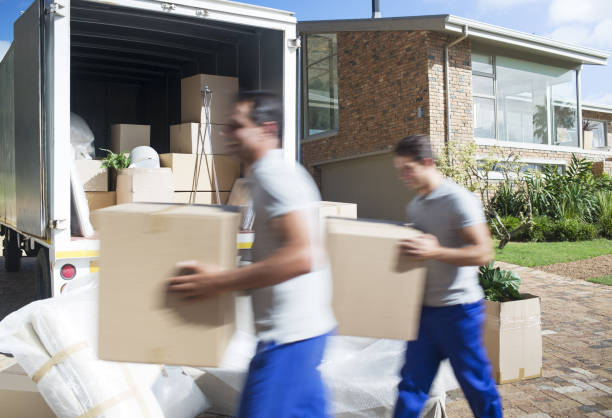 Cheap Movers Near Me With Packing Materials And Truck
Looking for cheap long-distance movers near you in Florida? Part of what makes relocating out of FL so tough, at least for those in the southern part of the state, is that you have a whole day of travel just to get to the Georgia border. That trip alone is about 9 hours long-distance without stopping. Moving isn't the complicated part; it's everything that leads up to the move and transpires once you get to your new address.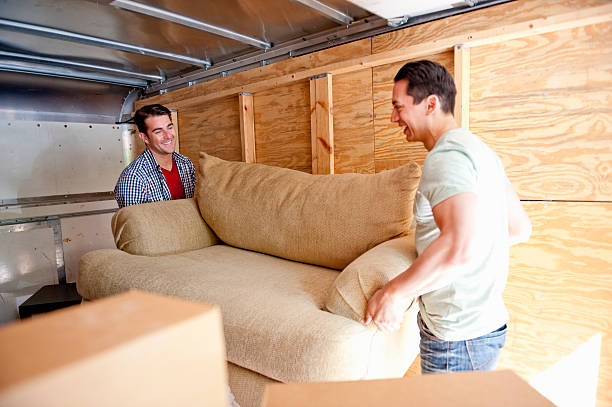 Heaving lifting, getting utilities turned off and back on, and meeting the cable guy at your new place are just a fraction of what you're tasked with. What if we could take off part of that load?
A1 Auto Transport is one of the moving companies that specialize in moving large loads interstate from one place to another. This might mean moving a household, second or third cars, motorcycles or large pieces of equipment. We have teams who know how to move these kinds of items safely, so you're less worried about them during the process.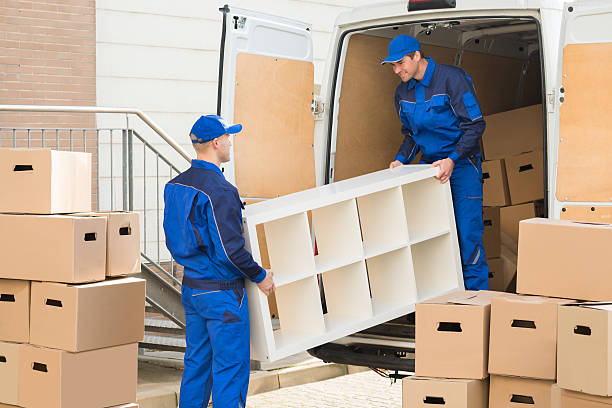 Trust the team that has been leading in article and auto transport for years. Gather all of your questions and connect with us today, and we will fill you in on the transport process. Head to A1 Auto Transport to compare long-distance movers with trucks in your area right now.
Choosing Your FL
Moving Company
There are a lot of moving companies out there, and you want to make sure they are going to be conscientious and trustworthy. Do a little research before you make a decision so you can guarantee all your belongings will make it to your new home in one piece.
Read reviews and testimonials: Always look at the company's reputation. You will want to know how any problems have been handled. Websites like Yelp and Google reviews can be a valuable tool to help
Experience: A company that has been in the industry for many years is likely to offer the best service than a newly formed company.
Department of Transportation registration: Interstate moving services must be registered with the Federal government and have a U.S. DOT number.
What kind of insurance does the mover provide: Some moving companies will insure your belongings for the full replacement value or the depreciated value, however, the law requires moving companies to insure only $0.60 per pound.
Additional services: You may want more than just the basic package. You should look into the additional costs associated with the work. They can vary greatly between interstate moving companies.
Availability: Can you get a hold of the movers near you in the event of an emergency? It is important to know before moving day.
A-1 Auto Transport can help you move your household goods nationwide. Call 888-241-3110 to get a free, no obligation-to-buy price quote on interstate service moving.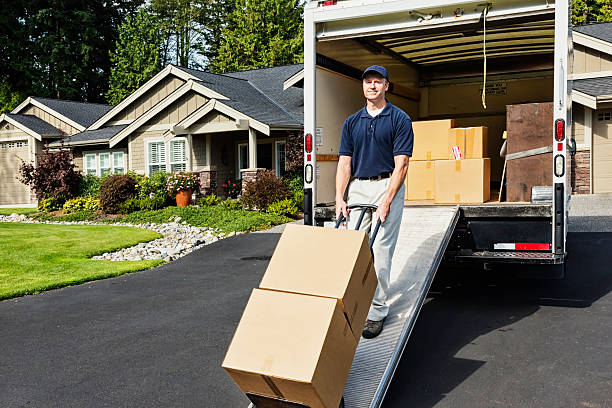 Movers Around FL - Moving Services By Experts - Compare Quotes
Commercial and office interstate relocations
Residential apartment
Military interstate relocations
Door-to-door service
Full-service packing and unpacking, including packing materials
State-to-state, coast-to-coast, local and long-distance moving
Heavy and specialized furniture moving. Piano moving, pool table moving, etc.
Auto transport services (Vehicle Relocations)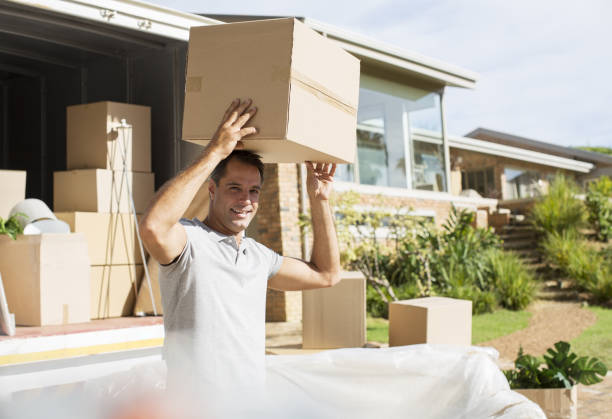 What Are The Advantages of Choosing A-1 Auto Transport for Florida?
A-1 Auto Transport understands the importance of transporting your items safely. We use state-of-the-art technology and secure transport methods to ensure that every item is delivered in perfect condition.
How Much Does It Cost For Honest Moving Companies? Are Lowest Prices Best?
We can provide competitive prices for our FL moving services, so you won't have to worry about breaking the bank.
Cost And Schedule Flexibility For Orlando, FL Moving Services
We offer flexible schedules to fit your needs, no matter how complex or simple they may be 4. Experience: With over 30 years of experience in the industry, you can rest assured that we have the knowledge and expertise needed for all types of moves.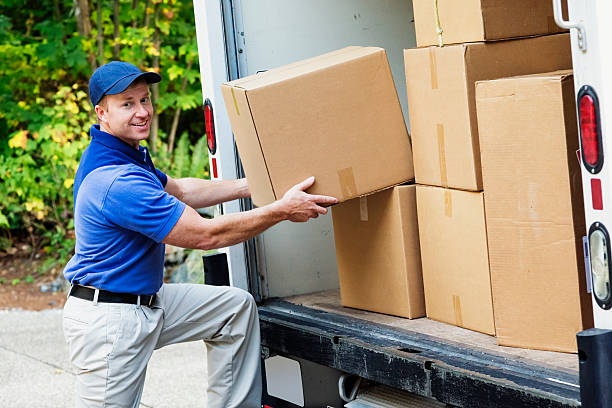 Moving Services Near Me Quality Guarantee
We never compromise on quality when it comes to our services. We use the latest moving techniques and materials to ensure that your move is as stress-free and efficient as possible. With A-1 Auto Transport, you can trust that your items will be handled with care and attention to detail.
At A-1 Auto Transport, we are dedicated to providing the best movingservices to make your transition a breeze. With our competitive pricing, flexible schedules and experienced team, you can trust that your move will be top-notch.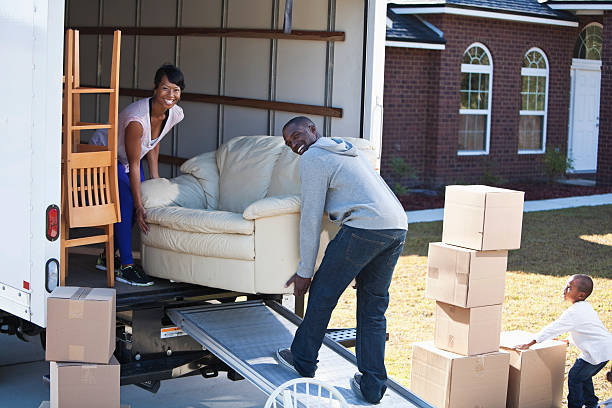 Contact us today for more information about how we can help you with your next move!
How Much Will It Cost Hourly To Hire My
Florida Long-Distance

Mover

?

Assuming you haven't already decided, that is. Moving within the same city will be less expensive than moving across the country. The number of boxes and pieces of furniture you have to move, their weight, the price of gas, and whether or not you opt for extra services like packing and unpacking all have a role in the final tally.

Most businesses will give you a free quote just for calling them. Don't be reluctant to get many estimates.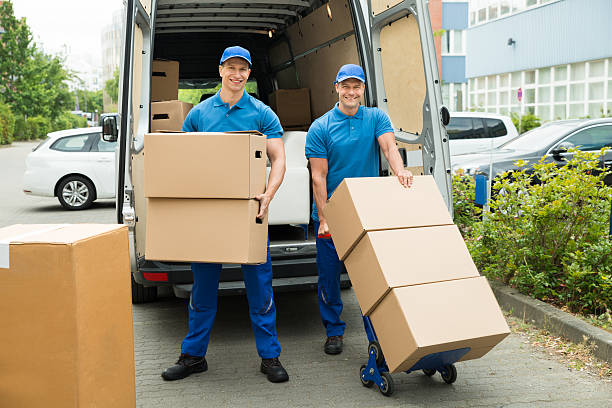 Before I Sign with a
Moving Company

in Florida, What Should I Do?
Make sure all charges are spelled out clearly in your agreement.
Check all information to make sure it is correct. Ensure all addresses and phone numbers are correct.
Look at your company's policy on damage. Will they pay you for the full replacement, or do they only cover the minimum?
Helpful Budget Advice and Tips for
Moving
Never stack all your boxes together in one place. Make sure they are all in the rooms they were packed.
Any valuables should be kept with you.
Request a copy of the mover's inventory list. Check the condition of the items noted on it. If you have any disagreements, be sure to bring it up early enough.
Some homeowner's insurance policies cover items damaged during a move. If not, make sure the

mover carries

the right insurance.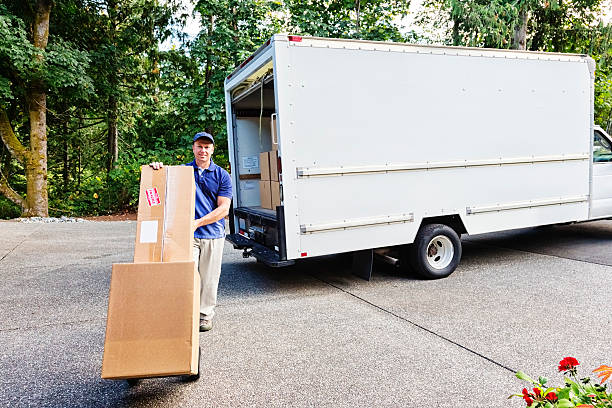 Florida
Moving Companies

Near Me/

Moving

Services Near Me

If you're looking forward to your new home, there's no reason to delay things by wasting time planning and doing everything alone. You can get help moving your belongings without overpaying.

First of all, our professionals will help you avoid common and costly mistakes such as missing paperwork or packing your things poorly. They'll also advise you on how to lower expenses, such as by removing any unnecessary items.

More importantly, our team can lift your heavy furniture, so you won't injure yourself. We will also deal with customs, with ports, and with any other authorities that must be contacted.
Florida Cross Country Moving Services for Hire Near Me
The Florida Movers
6963 Business Park Blvd N.
Jacksonville, FL 32256
(904) 422-4559
Moving Company Pompano Beach
Pompano Beach, FL 33068
(954) 642-1342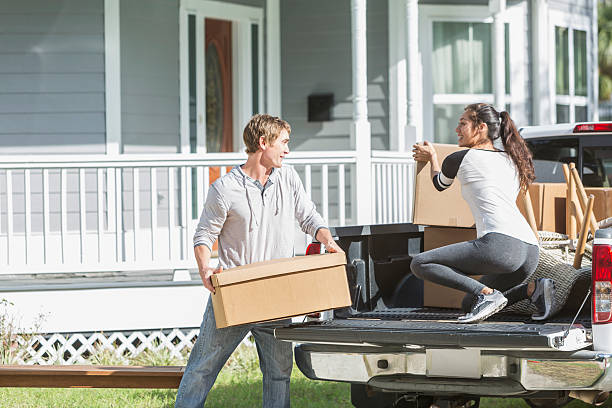 Best USA Movers- Orlando
5592 L B Mc Leod Rd.
Orlando, FL 32811
(321) 345-3985
Florida Closest Storage Business Facility Directory - Moving Companies Near Me
Florida Discount Self-Storage
17420 FL-50
Clermont, FL 34711
(321) 234-0853
Xpress Storage
8709 Old Tampa Rd.
Parrish, FL 34219
(941) 479-2617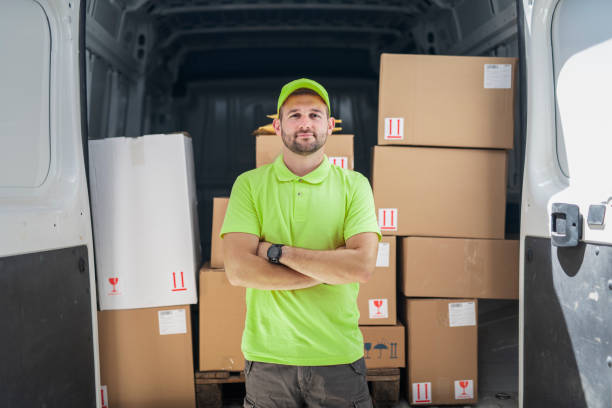 Frequently Asked Questions
What kind of liability coverage will be provided?
Verify the dependability and insurance of the shipping companies recognized by the DOT to make sure they are trustworthy. Take pictures and talk with the person in charge of your delivery because the pre-travel inspection is essential for safeguarding your case if something is lost or damaged during the trip.
Like other jurisdictions, Florida provides extended values and released value protection as its two primary insurance alternatives. Depending on the weight of your belongings, the first pay a small amount per pound, while the other has a larger payout.
But unlike other states, Florida also stipulates that household movers must cover at least $10,000 per shipment for insurance against any losses or damage for the people who've hired the company.
Should I choose Florida full-service movers or rent a truck and move myself?
Since there are many details to work out, moving on your own is not always straightforward. Moving may be an extremely stressful procedure unless you're someone who has to move regularly due to employment or other circumstances.
There are several benefits to using a shipping company instead of handling everything yourself. First, a person unfamiliar with the field can find the numerous small processes involved complicated. It can get overwhelming, and professional help makes everything easier.
Typically, you give up the security insurance offers by renting a trailer and employing an outside driver. The trailer and driver are both under the authority of different parties, and you won't be compensated if anything is damaged since both parties may blame each other.
The security that comes with full-service movers is always better because you're also paying to be worry-free.
Are same-day moves possible?
The cost will be higher since the company has prioritized you over other orders, but a delivery that would have taken a week can now be completed in just two or three days. However, the trip's distance and other factors will determine if it can be completed in a single day.
For delivery within the state, it is possible to move on the same day, but keep in mind that packaging also requires time, so you should decide if you're talking about the entire process or simply the on-road portion.
It should go without saying that the journey could not be accomplished in a single day, given that it takes between 7 and 9 days to get from Seattle to Miami. However, it's possible between Jacksonville to Asheville or Louisiana to Tampa. Both journeys take between 2 and 4 days.
What are flat-rate moving companies?
Flat rates are the third type of payment that transportation companies accept, particularly for residential moves. You must exercise caution while using this option because it's not always as good as it seems.
When a business gives you a price, there are certain factors they take into account, including all of the expenses they incur. All of these must therefore be included in a flat rate, with the exception that the company cannot change the amount because it becomes legally enforceable.
While it is a wise decision for shorter distances, long-distance moves would not be the best because the corporation must also account for unforeseen events. Therefore, you should compare the flat rate with other price quotes before deciding.
What are the dangers of hiring cheap Florida movers?
You should avoid the Florida movers if their quotes seem suspiciously low compared to those of other companies you've contacted. People recommend you make a list and compare companies before making a decision. It's only once and will also help you with future moves.
Labor costs, gas prices, travel time, and routes are considered when determining prices. As a result, most reputable shipping companies provide comparable pricing.
However, if the price suddenly lowers, you should exercise caution because something must be sacrificed to keep the business from going into the red. They might not be securing things properly, or there might be a problem with the insurance.
If they do not adhere to all safety regulations, any harm to your cargo might not be reimbursed for or covered. Because of this, it's essential to do your research before hiring any company.
How long does it take Florida long-distance movers to move my stuff?
Although it's challenging to calculate precisely, you can get an idea. You will receive a free quote for your first order if you choose A1 Auto Transport for your delivery so that you can determine when you'll receive your household goods and make plans appropriately.
The final time is affected by the weather and the state of the roads, but the company's logistics department will consider these factors and determine the best route for the truck.
The location of your pick-up and destination, among other small and big things, must all be considered before a transport company can give you an exact timeline and departure. One advantage is that you can follow your delivery using the GPS tracking gadget as soon as it sets out.
Remember that the time they give you won't include the unpacking time, so you'll need a proper schedule.
I need help with an office move. Should I hire Florida commercial moving companies, or will any moving company work?
A commercial moving company from Florida is the best choice if you need a reliable shipping company to assist you with an office move. One, it has already been said that a local business is always preferable to others.
But even if it's a local move, you should keep in mind that you shouldn't use a small or inexperienced organization. Due to the fact that the person in charge also needs to answer to their employers, everything must be carefully wrapped and loaded while transferring an office.
Looking into experience and reputation helps ensure nothing goes wrong during the journey, and you can relax. If you hire a small or inexperienced firm, they might not be able to handle the delivery, especially if it's on a large scale.
Why should I work with local Florida moving companies?
When selecting a moving company for your property, working with a local company rather than a large one should be your top priority. Keep in mind that local businesses are better for household moves because they know more about area regulations a new person isn't aware of.
Local companies are more familiar with state laws regarding weight, routes, licenses, and other minor issues. Staff can also explain the subtleties of the transfer that other people might not be aware of. This covers things like if you need to register anyplace and things that will make your move easier.
This is especially useful if you're moving from out-of-state, and you might even get instructions on what to do when you move to Florida, apart from general rules like getting a new state driver's license.
How are Florida shipping costs calculated?
All transportation providers must consider the same factors when evaluating a delivery, regardless of the area, since the same things impact it. The first and most crucial element is the delivery's distance, and variables like the weather and traffic appear.
The greater the distance, regardless of whether your company bills you by the mile, the hour, or a flat rate, the more you'll pay. Another important consideration is the amount of fuel the truck needs to move.
Weight is crucial because it could be challenging to make generalizations about home products. A two- or three-bedroom home objects weigh roughly 7,500 pounds, whereas a 4-bedroom home can hold up to 14,000 pounds.
Of course, this number can vary significantly according to your items.
How much do Florida movers cost?
Before issuing you with a number, a transport business must take into account a number of variables. Therefore, only truthful information can be utilized to address this query. Getting a specific price is one of the reasons why businesses suggest getting quotes for your shipping.
The final cost is impacted by distance because it determines how much fuel the car needs to get back and forth. There are also things like the weight of our delivery and any other services you might want.
Generally, the number in Florida ranges from $300 to $4000. As mentioned, this range is broad because it depends on whether it's a short-distance move or a long-distance one. At the same time, if you want extra services (like expedited shipping), the cost will also go up.
What is the average cost of moving companies in Florida?
The average cost of a local move in the state of Florida is $1,170, while the average cost of a long-distance move is $4,890.
However, the actual cost of your move will vary depending on a number of factors, including:
The size and weight of your belongings
The distance you are moving
The time of year you are moving
The type of services you need from the moving company (e.g., packing, unpacking, storage)
Do Florida moving companies offer services for long-distance or interstate moves?
Yes, many Florida moving companies offer services for long-distance or interstate moves.
Should I hire Florida commercial moving companies, or will any moving company work?
It is generally recommended to hire a commercial moving company if you are moving a business. Commercial moving companies have the experience and expertise to handle the unique challenges of moving businesses, such as:
Moving specialized equipment and furniture
Coordinating the move with minimal disruption to business operations
Meeting all applicable safety and regulatory requirements
While any moving company can technically move a business, commercial moving companies are better equipped to do the job safely and efficiently.
Here are some of the benefits of hiring a commercial moving company:
Experience and expertise: Commercial moving companies have years of experience moving businesses of all sizes. They know how to pack and transport specialized equipment and furniture, and they have the expertise to coordinate the move with minimal disruption to business operations.
Safety and regulatory compliance: Commercial moving companies are familiar with all applicable safety and regulatory requirements for moving businesses. They have the training and equipment necessary to move your belongings safely and in compliance with all applicable laws and regulations.
Peace of mind: Hiring a commercial moving company can give you peace of mind knowing that your business move is in good hands. You can focus on running your business while the moving company takes care of all the details.
If you are moving a business in Florida, I recommend hiring a commercial moving company. There are many reputable commercial moving companies in Florida that can help you make your move a success.