What's in this article?
Are you in need to ship heavy equipment? We are not just in the vehicle shipping business!
A-1 Auto Transport offers a wide range of shipping and hauling services, and is happy to support Delaware companies get their heavy equipment wherever they need to go safely and swiftly!
Delaware Heavy Equipment Pricing & Time To Ship Examples
| Shipping To/From Delaware | Cost | Distance | Estimated Time In Transit |
| --- | --- | --- | --- |
| Delaware to Winston–Salem | $751 | 429 miles | 3 - 5 days |
| Delaware to Hialeah | $2028 | 1159 miles | 4 - 6 days |
| Delaware to Little Rock | $1969 | 1125 miles | 4 - 6 days |
| Delaware to Birmingham | $1496 | 855 miles | 3 - 5 days |
| McKinney to Delaware | $2492 | 1424 miles | 4 - 6 days |
| Shreveport to Delaware | $2284 | 1305 miles | 4 - 6 days |
| Eugene to Delaware | $5070 | 2897 miles | 6 - 8 days |
| Clarksville to Delaware | $1438 | 822 miles | 3 - 5 days |
Reach out to us now for a free quote!
Insurance For Hauling Heavy Equipment In Delaware
Shipping companies are required by federal law to carry insurance as a way to protect the cargo. Not for nothing, but even when you take the time to plan the transport, and implement good safety measures such as securing the heavy equipment on the truck correctly, some things are out of your control.
Therefore, hauling and shipping insurance becomes one of the most important criteria Delaware companies should look for in a carrier. At A-1 Auto Transport, we take great pride in having a strict implementation of safety measures, but even so, we would never gamble with your assets. As a result, we are properly insured!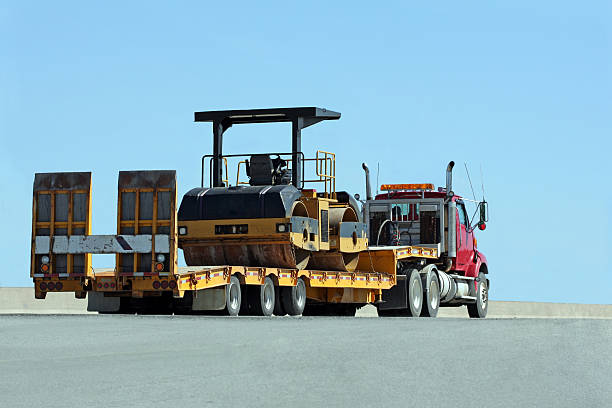 Types of Equipment We Ship
A shipping company should make your life easier, but when it comes to heavy equipment, not all carriers may be up for the task. It's important to work with an experienced team who can rise to the occasion and plan the job based on the specific type of heavy equipment you need transporting.
We've successfully hauled and shipped plenty of different types of heavy equipment, such as:
Backhoes and excavators
Industrial equipment
Hydraulic equipment
Engines
Track loaders & graders
Trenchers & scrapers
Engineering & agricultural equipment
And more!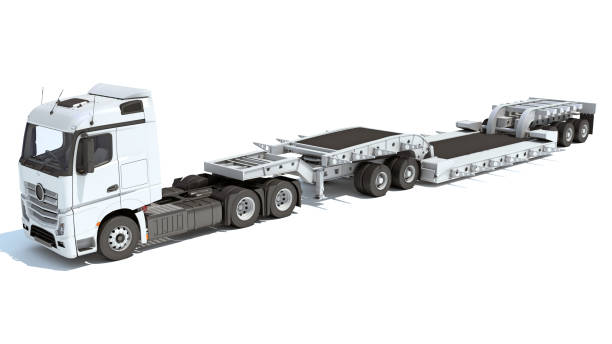 Information and Advice on Delaware Heavy Equipment Shipping Services
If you're looking for reliable heavy equipment shipping services in the state of Delaware, you've come to the right place. We at A-1 Auto Transport are committed to providing exceptional heavy equipment transport solutions for all our customers.
Whether it's to transport heavy equipment, heavy cargo or heavy duty transport, our experienced team of professionals have the knowledge and expertise needed to make sure your heavy haul needs are met accurately, quickly and efficiently.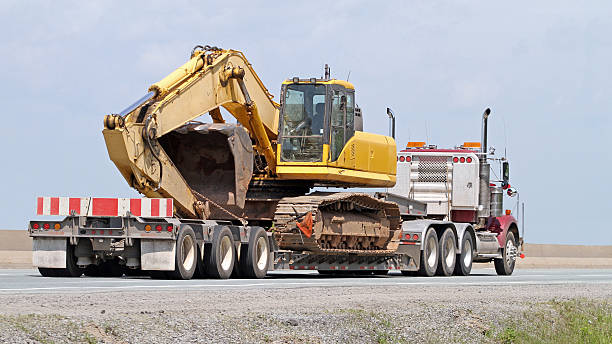 We specialize in transporting heavy equipment smoothly and safely within a reasonable time frame and at competitive prices, providing peace of mind that your heavy haul shipment is in safe hands. All of our heavy haulers have been through thorough safety training so you can rest assured that your heavy cargo is secure during every step of its journey no matter where it takes us.
Our years of experience and excellent customer service makes us one of the top heavy equipment transport companies around, so if you need help getting your special heavy load to its destination, turn to A-1 Auto Transport for a smooth and stress-free shipping solution.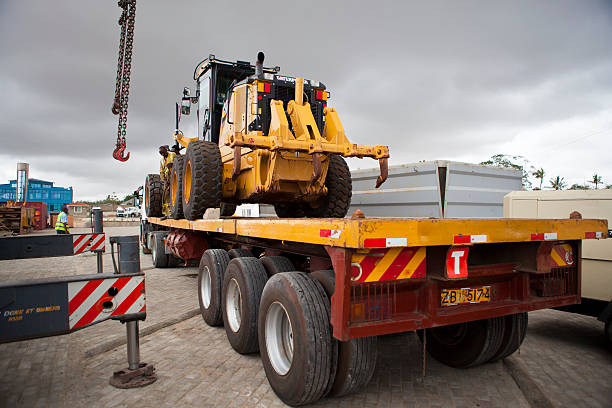 Why Should I Transport My Heavy Industrial Equipment?
Transporting heavy industrial equipment is an important part of any business in the heavy machinery, engineering, or other heavy industries. Hiring the professionals at A-1 Auto Transport to move your heavy equipment ensures you will have a smooth and successful experience.
With heavy equipment transport companies like A-1 Auto Transport, you can rest assured that our skilled team of experts in the transport industry uses specialized shipping equipment and years of knowledge to ensure safe and efficient handling of all heavy equipment from and to Atlantic Ocean port.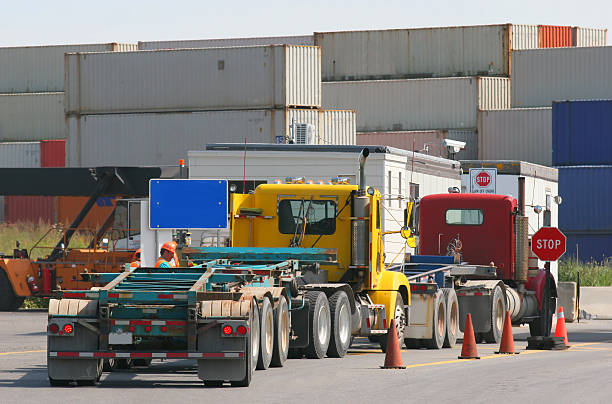 In addition, we have access to global resources that enable us to provide cost-effective solutions for transporting heavy industrial equipment. With reliable service and extensive knowledge in this area, we are a valued business partner who provides superior customer service and helps reduce operational costs for businesses all over the world.
Factors to Consider When Selecting Heavy Equipment Transport Company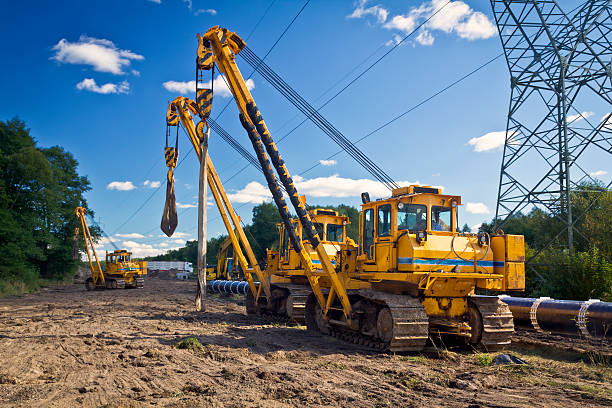 Reviews and Ratings
When selecting a heavy equipment transport company to trust with their shipping needs, reviews and ratings are incredibly important. Research reviews from former clients as well as reviews from third-party sources can provide insight into the company's services, customer service, and overall reputation in the industry.
Insurance Policies
Additionally, inquire about their insurance policies — you want to ensure that your cargo is properly insured for security so that if any disasters or unexpected events occur during transit, you won't bear the cost of repair or replacement.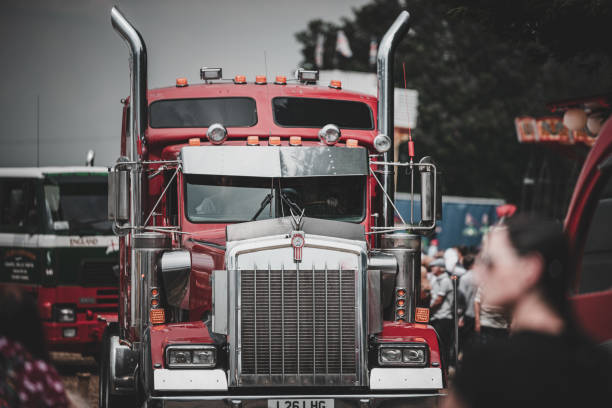 Rates
Also, examine their rates thoroughly, multiple quotes if necessary, to determine the best value your money can be allocated to; however, cheaper Delaware heavy haulers may not necessarily provide better services.
Experience
Evaluate their experience – do they have a comprehensive knowledge of and experience navigating routes?
Location
Lastly, consider where they are located: are they close enough to get all your movements done within a reasonable time frame? A-1 Auto Transport is an excellent choice for those seeking outstanding service combined with free estimates by experienced staff offering same-day loading and unloading at only one major port and being specialists when it comes to shipping difficultly oversize loads such as shipping construction equipment.
If you're not sure we can help, we invite you to reach out to us directly for a chat, free estimate and to get more information about our heavy equipment shipping services.
Or ask for a free quote directly to get started!
Frequently Asked Questions
How much does it cost to ship heavy equipment to Delaware?

The price of transporting large pieces of machinery to Delaware will vary depending on a number of variables, including the equipment's weight and size, the travel distance between the point of origin and the final destination, and the shipping method used.

It is best to get in touch with a trustworthy shipping firm that specializes in moving big machinery if you want a precise quote. According to your particular demands and specifications, they can give you a quote that is specially tailored.

The cost of shipping large pieces of equipment can be high; therefore, it is wise to research prices from various providers in order to find the best offer. While choosing a shipping firm, you should also take into account aspects like the organization's experience and reputation, insurance coverage, and client testimonials.
How long does it take to transport heavy equipment to Delaware?

The amount of time it takes to send heavy equipment to Delaware will depend on many variables, including the distance between the origin and destination, the kind of equipment being shipped, and the shipping method chosen.

For instance, transferring the equipment over a considerable distance can require a few days or even a few weeks, and moving the equipment locally will take a few days.

The sort of equipment being transported can also affect how long it takes to get there. Equipment that is too large or dimensional might need specific authorizations and route planning, which would delay transportation.

To make sure that your equipment gets to its destination on time, it is recommended to talk with the shipping firm about the anticipated transportation time before scheduling your shipment.
Will my heavy equipment be secure during the hauling process?

While moving big machinery, shipping companies take a number of precautions to guarantee its security.

First of all, they'll make use of specialist vehicles like lowboy or flatbed trailers that are made especially for moving large pieces of machinery. Loading and securing your equipment on these trailers is simpler thanks to features like ramps, winches, and tie-down points.

The second step is to secure your equipment to the trailer using top-notch tie-down straps, chains, and other tools. They will be secured so that the weight of the equipment is distributed evenly and that it won't shift or move while being transported.

To ensure that your equipment reaches its destination safely, it's critical to select a trustworthy firm specializing in transporting heavy equipment.
Will my heavy equipment be insured?

Most reputable shipping companies specializing in heavy equipment transportation carry insurance covering any damages that may occur during the transportation process.

Discussing insurance coverage with the shipping company before booking your shipment is important to ensure that your equipment is covered. Knowing that your equipment is protected in case something goes wrong during transportation will give you peace of mind.

The shipping company should provide you with a copy of their insurance policy and any details regarding coverage limits, deductibles, and exclusions. Don't hesitate to ask the shipping company if you have any questions or concerns about the insurance coverage.

Ensure your equipment is in good hands and you have the necessary protection in place if something unexpected happens.