What's in this article?
Car Transport Connecticut (CT) Near Me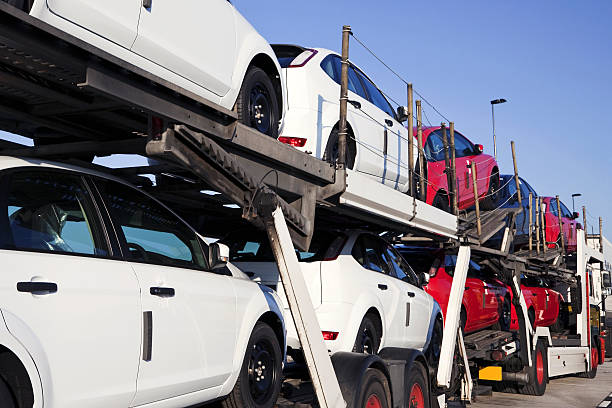 If you are looking for a much slower pace of life, then Connecticut might just be the place where you can find it. There are rolling hills, small and medium-sized towns, and just a more serene sense of place here. In fact, many people opt to relocate here from the major cities of New York City, Philadelphia, and Boston in the northeast hub or from the neighboring state of Rhode Island with good reason: Connecticut, as a whole, is a very family-oriented state which provides clean and wholesome living. The larger cities of Hartford, New Haven, and Stamford offers all the comforts of urban living, but if you want to fully immerse yourself in suburbia, New London, New Britain, Avon, and West Hartford are ideal for laying roots.
Whether you are planning a visit to Quaker country to glimpse life in yesteryear or want to peruse the various towns of New Haven and New Britain in search of someplace to possibly live, you'll want to have your trusty automobile with you to explore. And, for that, you will need a Connecticut car shipping service you can rely on.
Cost & Time To Ship Your Car Example
| Shipping To/From | Cost | Distance | Estimated Time In Transit |
| --- | --- | --- | --- |
| North Carolina to Bridgeport | $427 | 569 miles | 2 - 4 days |
| Bridgeport to Columbus | $452 | 602 miles | 3 - 5 days |
| Florida to Connecticut | $763 | 1272 miles | 4 - 6 days |
| New Haven to Oklahoma City | $922 | 1536 miles | 5 - 7 days |
| Connecticut to Texas | $1117 | 1862 miles | 5 - 7 days |
| Phoenix to Connecticut | $1004 | 2510 miles | 7 - 9 days |
| Bridgeport to Oregon | $1118 | 2796 miles | 7 - 9 days |
| Los Angeles to Connecticut | $1146 | 2865 miles | 7 - 9 days |
*Prices and times are estimated. They can vary depending on the season and what type of vehicle you are shipping.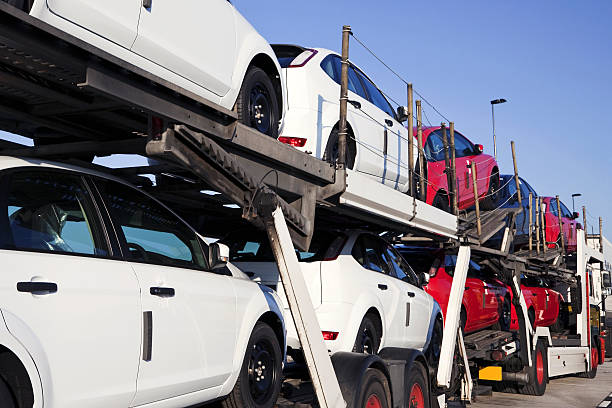 Car Shipping Companies Near Me
Looking for auto transport services near you in Connecticut? States are closer together in the northeast, making a nearby car transport not as tough on your car. However, if you plan to move outside of the Northeast, Connecticut may feel like a lifetime away from everywhere. Just imagine the inconvenience of driving from New York City or Rhode Island all the way to Connecticut. Why not put it in the hands of an expert Connecticut car shipping companies?
We are here to help with a team of professional drivers ready to ship your car to Connecticut or ship it somewhere further away. No matter if it is a larger town like Hartford, Stamford, or New Haven, or a smaller town like New London or New Britain, we've got you covered.
Head to A1 Auto Transport to compare brokerages and carriers with trucks in your area right now and for more details from our reliable Connecticut auto transport team.
Tips For Using Connecticut Car Transport Companies
Since many people use their automobiles to move to Connecticut from the city, there are several options to keep in mind when it comes to Connecticut car transport.
Get the most affordable means of Ct auto transport services possible: Since you don't have far to travel, there's no point in paying a ton of cash to ship your car, trucks, vans, or SUV. If you are coming right from the city, then look for an affordable Connecticut car shipping company that can get the job done in a timely fashion. Go to online auto transport review sites, and read BBB accredited reviews of the business you're researching. You wouldn't want to deal with a bad driver, or a company that does bad Ct auto shipping services especially if you plan to ship an expensive car or pricey heavy equipment.
Gather all pertinent information: Since you are hoping for a fairly quick transaction, make sure that all of your papers are in order for your Connecticut auto shipping order. From the title of your car to a copy of your insurance and driver's license, if you have everything you need ahead of time, the process will be just that much faster to get your automobile on the carrier.
Scout the area for depots: If you don't want to pay the extra dollars for delivery to your front door – a luxury you may just want to go ahead and splurge on – then you need to scout the region for the nearest auto shipping depot so that you can quickly retrieve your car from the driver.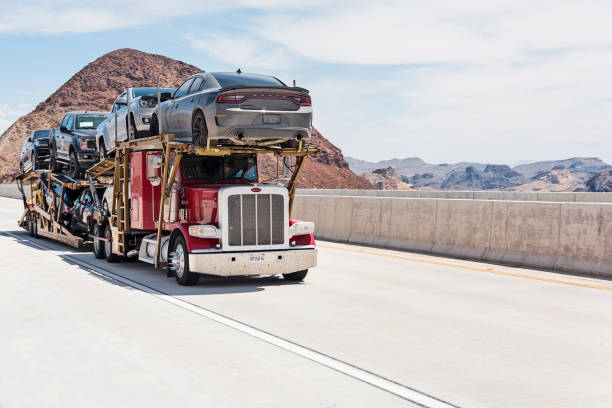 Connecticut auto transport is one of your best options if you plan to travel to the state in the near future. Additionally, it is great for those that are relocating to the area and need one less thing on their to-do lists. If you have plenty of other stuff to move, Connecticut auto transport will ensure that your car gets delivered to you in a timely fashion while you take care of all other aspects of your moves.
Visit the Connecticut Department of Transportation website for more information on shipping your automobile to Connecticut.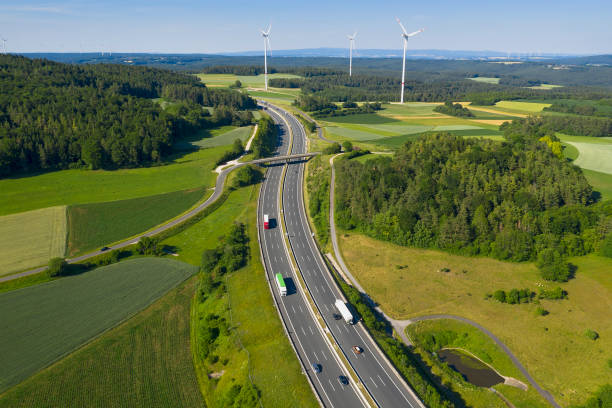 Long Distance Auto Transport to/from Connecticut
Long-distance Ct car shipping services can be arranged using an open or enclosed carrier, from your doorstep to your exact destination, or between terminals. Driving your car to and from a terminal and opting for an open carrier will reduce costs. On the other hand, door-to-door auto shipping is more convenient, and enclosed carriers are faster and protect automobiles from external factors during transport.
Another thing to consider is how close you current and your new homes are to a major city or highway. shipping to somewhere like Stamford or New Haven is relatively cheap when compared to shipping your car to a small town or to an obscure location which increases the car shipping price. In this case, transporting it to a terminal for you to pick it up from can be a better option.
International Auto Transport from/to Connecticut

Besides the actual shipping and Ct car transport services, A1 Auto Transport can also deal with customs, arrange for a ship to transport Connecticut car overseas, and have a carrier pick it up from the harbor when it arrives in the other country.
As a side note, beware of import taxes before you decide on international auto transport. Some countries try to discourage car imports by raising taxes to an unreasonable level. You should check how much it will cost before you ship your car.
After you've confirmed the price is within your budget, phone our office to discuss the shipment. There are also a few documents you'll have to prepare for the Ct auto hauling services which will be explained by our staff over the phone.
Cheap Car Shipping Services in Connecticut
Connecticut auto transport doesn't have to be expensive if you take a few extra steps before and during the booking process. Before calling any one car shipping company, do a background check to see who you're working with.
When it comes on to longer distances, larger companies will be able to keep costs low due to a solid auto transport system established over the years. Auto shipping companies with a small fleet of carriers will not be able to reach every part of the US as easily, so they might have to increase the price to take on your shipment.
As a side note, you should always be aware of scammers. They're as present in our business as in any other, and you can usually detect them through their unusually low prices, large down payments, and poor websites.
After choosing a Connecticut auto transport company, call and ask for their rates. Request an open car shipping carrier, as this is usually the cheapest vehicle transport option, and see if there are any terminals near your ideal pickup and drop off locations. It's cheaper if the driver departs from a central location. Finally, our company also has several discounts and seasonal offerings. You can take advantage of them if you meet our criteria.
Shipping Luxury and Classic Cars in Connecticut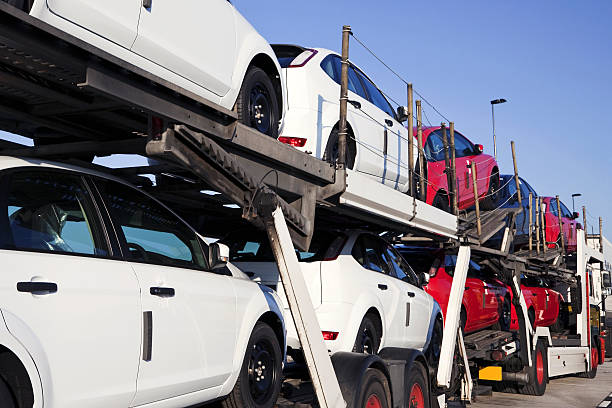 If you want to be sure your Connecticut luxury or vintage car arrives in pristine condition, enclosed car transportation is your best bet. Vehicles are more protected from weather, scratches, dirt, and debris in a well-equipped covered truck, but hiring one may be more expensive than using an open carrier.
And because enclosed carriers often carry fewer vehicles than their open-air counterparts, your vintage or classic car's transport will be completed much more quickly.
Connecticut Special Discounts
Any senior or student that chooses our auto transport services for his/her automobiles benefits from a preferential service price. Military members enjoy special discounts as well. Other clients that do not fit these criteria can enjoy the seasonal offers that A1 Auto Transport presents from time to time. Feel free to call and ask about them when shipping your car to Connecticut.
Auto Transport Safety Measures in Connecticut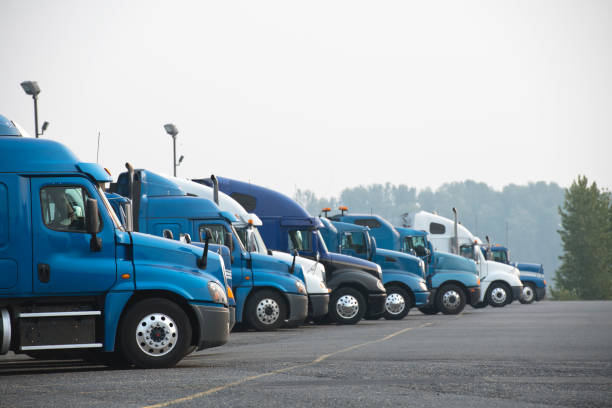 Regardless of your choice of open or enclosed auto transport, the most that can happen to your car during transportation are a couple of bumps or scratches.
If it's going to be traveling on an open trailer, it will be exposed to the elements, road debris, etc. However, this is not different from the way it's exposed when you drive it each day.
But unlike when you drive it, on an auto carrier the miles don't increase and there's no chance of a flat tire or something breaking. Beams and the surrounding automobiles also offer partial protection against weather conditions and ensure your car arrives at its destination safely.
A-1 Auto Transport Ships Worldwide.
Get a Free, No Obligation to Buy, Auto Shipping Quote.
Get my free quote now
or call us to do it for you:
How to Request a Price Estimate for Connecticut Car Shipping Services
We recommend either using our 'Get an instant quote' form or calling us directly to receive an auto shipping quote/price estimate. Both versions only take a few minutes. Make sure you complete all the fields if you're going to use our form and explain your request in detail if you'll call us directly.
Despite having a large fleet of carriers, we may be booked completely in the short term, especially during the high season (summer). So, if you want to book our services, the sooner you do so the better. Call now to make sure we're available on the date you need us.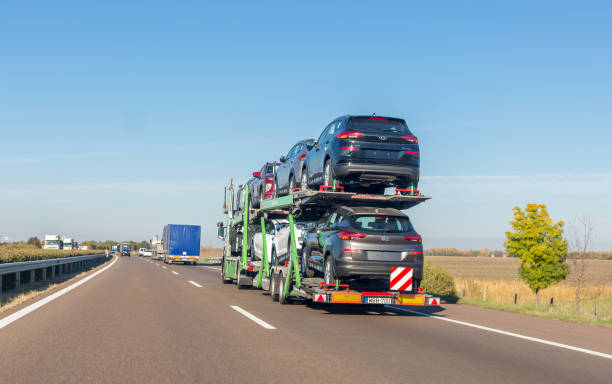 Connecticut Auto Transport Companies Directory
Apple Towing
This auto transport Connecticut company has been providing regional Ct car hauling services in the Hartford area for many years, for those that need a simple move locally but don't have the time nor the resources to take care of it on their own. A trusted car transport company in the area with friendly drivers.
602 Tolland St, East Hartford, CT
860-289-0665
Apple Towing
Capo Auto, LLC
Capo Auto offers quality Ct car carrier services for automobiles, motorcycles, and boats in and around the Hartford, CT area. Those that need a car moved from one area to the next or need localized auto transport might opt for a quote from this long-standing company in the Hartford area. Open air or enclosed auto transport Connecticut options to help with the relocation of different automobiles to a new residential or business location. Licensed, bonded, and fully insured.
115 Park Ave, East Hartford, CT
860-289-1144
AA Car Shipping Auto Transporting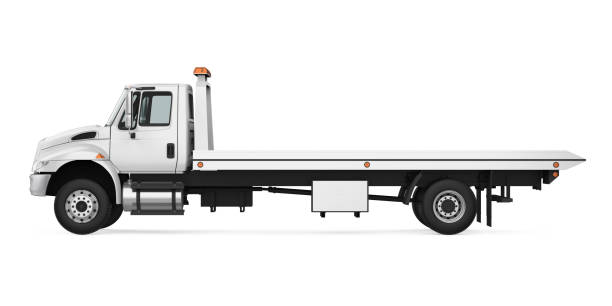 If you are shipping in and around the New Haven area, then AA Car Shipping can help to take care of your auto transport needs. Offering a wide range of auto shipping options, this allows you to work with a company that you can trust to get your car safely from one destination to the next — both local and nationwide auto shippers throughout the United States. They usually have competitive pricing rates, seasonal discounts, and military specials. Phone or email them today for a free quote online at their website.
1 Long Wharf Drive, New Haven, CT 06511
805-285-5077
Registering a Vehicle in Connecticut
It does not matter if you are new to Connecticut, or if you own a brand new car, it needs to be registered to be used freely in the State of Connecticut. There is an easy registration process for your first time in the state.
A valid vehicle insurance is one of the requirements you need to meet to register it in Connecticut's DMV.
You have about 60 days to complete the transfer of your old car registration to Connecticut's DMV if you are coming from a different state.
Prior to your registration, new Connecticut residents must have the VIN verified and pass the emissions test at the testing area. There are a few exemptions, which entirely depend on the vehicle you are bringing.
After you have completed the initial process, you need to see the local DMV office and prepare the following requirements:
Vehicle's Registration Certificate,
VIN inspection report,
Current Connecticut insurance ID card,
Any acceptable ID (Valid ID, DL, Military Identification Card),
Pay any applicable fees.
Reminder: You need to be sure you do not have parking tickets or overdue taxes or a record stating your registration was previously suspended.
Once you have become a new Connecticut resident, you will be given 30 days to complete the transfer process from your previous state to a license issued by Connecticut.
Registering Used or New Vehicles in Connecticut
As part of CT's compliance, you need to comply with the state's criteria to register it in Connecticut.
The registration will not be processed due to these reasons:
Your car registration was suspended.
You have unpaid tax duties.
You have records of unpaid parking fees.
It did not pass the Connecticut emission tests.
Used or Brand New Vehicles
You must perform the following before the registration process:
Bring the car to an emission evaluation facility to perform the test.
OR
Complete the VIN verification process at a station to see if it may be exempted from an emission test.
After passing the test or completing the verification of VIN, see your local service office or Connecticut's DMV office along with the following documents:
A duly completed Application form for Registration together with a Certificate of Ownership.
Certificate of Registration (if pre-owned) and the present Title Certification.
A Sale Document.
A valid CT insurance ID card.
This ID card may be requested by the insurance company and your name needs to be on it.
Any valid identification card (Learner's permit, ID card, Driver's License).
Payment of registration fees.
Purchasing a Vehicle (Private Individual)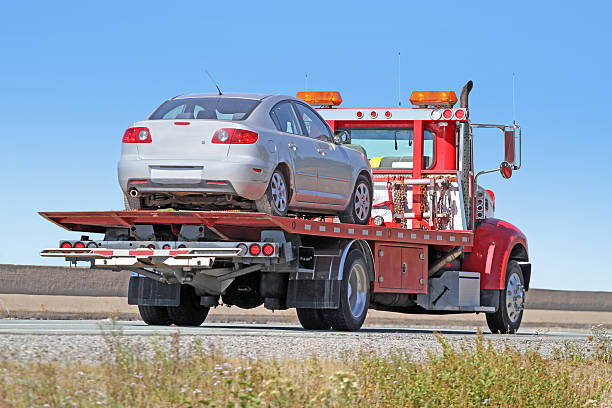 Note the following after purchase especially when dealing with a private individual:
If the last owner discontinued the registration and has surrendered the plates, the buyer needs to register the car and request the title to be transferred under the buyer's name before he can drive it.
In case the last owner discontinued the registration and has not surrendered the plates, there is it may be used without issue. The title must be endorsed and the car needs to be listed under the new owner immediately.
If the last owner was not able to register the vehicle for some time, and an emissions test is required, the buyer needs to get in touch with the DMV office to apply for a tentative registration for a vehicle inspection and complete the registration.
Leased Car
When you are about to register a leased car, observe the similar steps listed above which are applicable to used/new vehicle registration. Additional information listed below is also needed:
The leasing license from the Connecticut DMV.
Original copy of the POA document (duplicate copy is not accepted) which states who is authorized to sign papers on behalf of the leasing office.
Reminder: A Connecticut insurance ID card can be listed under the leasing office or in the new owner's name. If the automobile is going to be used for test driving, the insurance card should be listed under the leasing office.
The leasing office's address and name should be included on the form. (Application for a Certificate of Title and Registration). The POA needs to sign the document.
Expired Connecticut Registered Car
Upon the expiration of the vehicle's registration, the owner needs to renew its registration. If it has not been renewed for more than two years, the owner needs to visit the nearest local CT DMV office with the following details:
Present your registration renewal notification and the license plate information.
Connecticut's DL.
The vehicle needs to have no compliance issues, like unpaid property taxes, parking tickets, and emission test requirements.
Payment for registration and a late fee of 10 US dollars. If the vehicle registration has expired more than 2 years ago, you must complete a form to secure a document that will include the title and original registration. The new owner is required to place the new plates on his car.
Tentative Vehicle Registration
You may secure a tentative registration if the registration has ended (especially when it needs an emissions test or safety evaluation).
You must observe similar steps listed above when you need to register a vehicle. However, you must indicate you are applying for temporary vehicle registration documentation for inspection purposes.
Reminder: Temporary registration cannot be renewed. Therefore, you must complete the emissions test or safety inspection at least 10 days upon receipt of the registration document.
Connecticut's registration fees: The car registration fee in the state differs based on vehicle type.
Regular fees are:
For passenger cars: 80 US dollars valid for two years.
Business cars: Starts at 47 US dollars for one year (price differs depending on its weight)
Motorcycles: 42 US dollars valid for two years.
Trailers (for personal): 19 US dollars valid for two years.
Snowmobiles: 20 US dollars valid for two years.
Electric automobiles: 38 US dollars valid for two years.
Other additional fees also include:
Clean Air Fund Fee: 10 US dollars.
Parks Fee is 5 US dollars per year.
Environment (Reduction of Gas Fee): 5 US dollars
Late Charge: 10 US dollars.
Municipality or Contractor's processing fee: Maximum of 8 US dollars.
New residents are required to pay:
Emissions testing fee: 20 US dollars.
Vehicle Identification Number evaluation fee: 10 US dollars (cars that are exempted from the emissions test).
Military personnel's vehicle registration in Connecticut: A military member who is on active duty may register a vehicle when out of CT and will be exempted from paying certain fees.
Registering Out-of-State Cars
Generally, you may register a vehicle if you're out of state via mail.
You need to include:
Recent US military identification card.
Recent CT insurance identification card (should either be listed under the leasing company's name or your name).
An Application for a Title Certificate and Registration form.
Federal Odometer document (if sold from a dealership).
A paid invoice or Deed of Sale (if newly purchased).
A Waiver for Registration Fee application form (for those on active duty in US Military Armed Forces.
For new vehicles, an original document stating the manufacturer's origin, which is assigned to the owner.
For pre-owned vehicles, an out-of-state document, including the new owner's details.
A Vehicle Identification Number Form from outside the state (needs to be acknowledged by a law enforcement representative).
Reminder: When registering a pre-owned car, it needs to pass an emissions test at the testing facility before registration, unless there is an exemption.
Fee exemptions for military vehicles: A military member who is on active duty is exempted from these charges:
Renewal and new registration fees.
Tentative plate charge.
Safety plate fees.
Clean Air Fund fee.
Replacing a lost Connecticut vehicle registration: Once a Connecticut vehicle registration is lost, damaged, or stolen, a duplicate copy may be requested either via mail or in person.
Services And Information
Other Connecticut Resources
CT.gov - official government website for the state of Connecticut.
Connecticut Wikipedia Page - everything you need to know about the state of Connecticut.
University Of Connecticut - The University of Connecticut stands among the top 20 public institutions in the nation.
Frequently Asked Questions
Who is in Charge of Regulating Car Shipping Companies in Connecticut?

Car shipping companies operating out of Connecticut must all be licensed by the Regulatory and Compliance Unit of the Connecticut Department of Transportation (CDOT). 

This organization is responsible not only for moving companies like car transportation drivers but also for taxi and bus drivers, giving them wide-ranging responsibility over Connecticut roads.
How Do I Check the License for a Connecticut Car Shipper?

The simplest way to get information on the license for an auto transport company you may be considering is to contact CDOT by phone at (860) 594-2865. You should then be able to request information about the auto transport's license so you can feel confident you're hiring the right company.
Can I File a Complaint Against a Connecticut Auto Transport Company?

While no one goes into a situation hoping to file a complaint, it's important to know that you have somewhere to turn in case you run into a problem with the car shipping business. In Connecticut, you can start with this complaint form, which will start the resolution process.

For cases that involve a car being transported across state lines, the complaint will also get forwarded to the Federal Motor Carrier Safety Administration (FMCSA), which may begin its own investigation on a federal level. No matter what, your complaint will be heard.
Will There Be a Lot of Paperwork to Ship My Car?

No, not really. You should have your driver's license, as well as a copy of your insurance information and the title for your car to prevent any delays. 

You'll also receive what's called a bill of lading, which is a document that says what condition your car is received in and where it's being shipped. Other than that, you should be free and clear!
Will My Car Be Insured?

All companies in the auto transport industry are required by law to carry insurance policies that cover the automobiles they ship. That way, you know you're covered in the rare case that something were to happen to your car.

At A-1 Auto Transport, we will do everything we can to protect your car and deliver it safely. However, when you pick up your car, you should take a little time and inspect it, looking for any scratches or other damage that may have occurred during transport. If you notice any damage, let us know and we'll start the claims process right away.
Are There Ways to Keep My Connecticut Auto Transport Costs Low?

Sure! Whether Stamford bound, or settling in New Haven, different factors that go into play to determine your Connecticut auto transport quote. They include:
Door-to-Door vs. Terminal-to-Terminal
While door-to-door car transport service is convenient, you'll save money by using our terminal-to-terminal car shipping service. You simply drop your car off at a nearby terminal, then pick it up at a terminal near your destination. While it's not as easy as the luxury of having your car arrived at your door, you'll end up with a much lower auto transport service bill!
Open-Air vs. Enclosed Carriers
If you're transporting a rare or valuable car, you may want the protection of an enclosed trailer. But if you're looking to save money, then you can't beat the savings of an open-air carrier. These carriers can ship vehicles 10 to 12 at a time, which means that it costs the company less per trip. 
Because these carriers are more popular, it's easier to find an opening, adding to your savings and your scheduling options.
Keep Your Schedule Open
You can also save money by having some flexibility in pick-up and delivery dates for when we ship your car. Weather, traffic, and other factors can cause delays in bringing your car to Connecticut. 
We charge extra for a guaranteed delivery or pick-up date, however, you can avoid those extra service charges if you're willing to work with your auto transporter to find a date that's most convenient for them.
What Discounts Do I Qualify For?

Our discount programs are constantly changing, but there's a good chance that you might be eligible for a discount on your auto transport service. Here are some groups we frequently offer discounts to:
Members of the military
Seniors (65+)
Students
In addition, you may be able to qualify for seasonal discounts and sales, which can significantly lower your auto transport Connecticut bill.
Can I Transport a Classic or Luxury Car to Connecticut?

Yes, of course! Under the control of an experienced driver, an enclosed trailer will protect your car from damage related to weather, like rain, hail, and dust, as well as debris that kicks up along the road during transport Connecticut bound. 

While enclosed car shipping service is usually more expensive than open car shipping, the superior protection is well worth the cost.

You also may decide that you need additional insurance. While all automobiles are insured, there is a chance that our policy will not cover the full value of your classic or luxury car. 

If you decide you need to purchase additional coverage, you should be able to get it fully insured under purchase your current insurance provider.