What's in this article?
Professional Moving Companies Near You: Arkansas Long Distance Movers
Best Reputation For BBB Certified Moving Companies
When it comes to local and long distance moving services in Arkansas, no company is as well equipped and prepared as A1 Auto Transport. For local moves, we provide efficient loading, unloading, packing services and unpacking services. We employ a professional staff of local movers with great customer service skills who make the move smooth and stress free. For those moving out of state or the country, we offer local and long distance moving packages that are tailored to the customer's needs.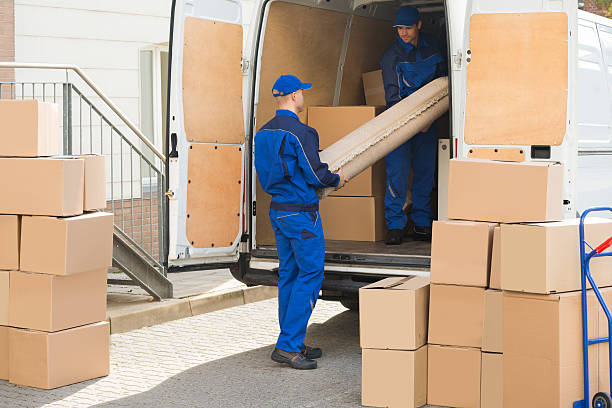 All shipments are tracked while in transit so customers always know where their belongings are located throughout the journey. By offering competitive rates A1 Auto Transport is one of the best Arkansas moving companies around. Our commitment to quality work ensured that you have a seamless move from start to finish making us a top choice for local movers in the state.
Best Arkansas Long Distance & Interstate Moving Companies - Moving, Packing & Storage Services Company, 5 Star Customer Reviews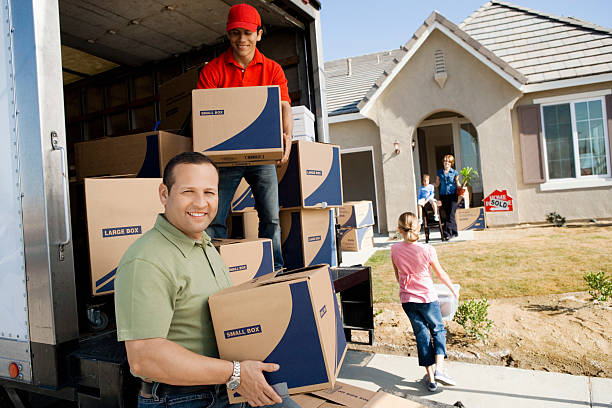 Moving is tough, no matter how much thought and preparation you put into it. Whether you are moving across the country, or across town there will always be headaches and stress. One way to take a lot of the hassle out of your move is by hiring a professional moving company instead of relying on your friend with a pickup truck. There is no reason to attempt to move an entire house by yourself. Save yourself the trouble, and pick a trustworthy and cost efficient Arkansas moving company near you in Arkansas to help.
Cost & Time Examples For Interstate Moves
Best Quote Price - How Much Does It Cost?
| To/From | Distance | 2BR | 4BR | Days |
| --- | --- | --- | --- | --- |
| Memphis to Little Rock | 145 miles | $1,946- $2,404 | $3,690- $5,273 | 1-2 |
| Little Rock to Dallas | 302 miles | $2,236- $2,782 | $4,306- $6,191 | 2-4 |
| Chicago to Fort Smith | 586 miles | $2,603- $3,260 | $5,096- $7,375 | 2-4 |
| Fort Smith to Denver | 663 miles | $2,724- $3,417 | $5,350- $7,752 | 3-5 |
| Miami to Fort Smith | 829 miles | $2,903- $3,650 | $5,729- $8,314 | 3-5 |
| Fayetteville to Phoenix | 1026 miles | $3,200- $4,038 | $6,366- $9,266 | 4-6 |
| Fayetteville to NY | 1202 miles | $3,432- $4,340 | $6,862- $10,010 | 4-6 |
| Arkansas to California | 1858 miles | $4,072- $5,174 | $8,228- $12,048 | 5-7 |
| Washington to Arkansas | 1893 miles | $4,074- $5,176 | $8,232- $12,054 | 5-7 |
*Prices and times are estimated. They can vary depending on the season and the contents of the home. Prices do not include packing.
Estimated Weight (based on home size):
1BR=2600 lbs - 3900 lbs
2BR=3900 lbs - 5200 lbs
3BR=6500 lbs - 9100 lbs
4BR=9100 lbs - 14300 lbs
5BR=11700 lbs - 19500 lbs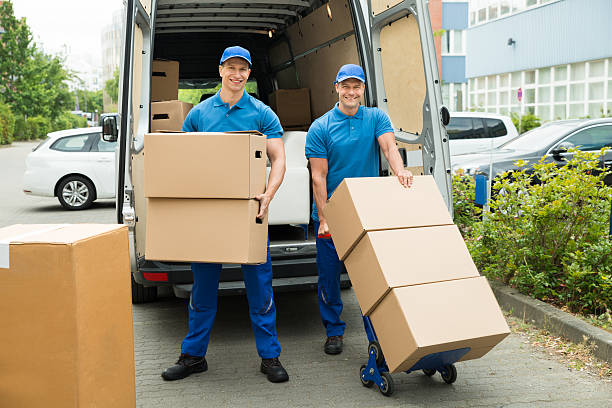 Out of State Movers Near Me
Local Arkansas Moving, Packing, Storage Services For Residential & Business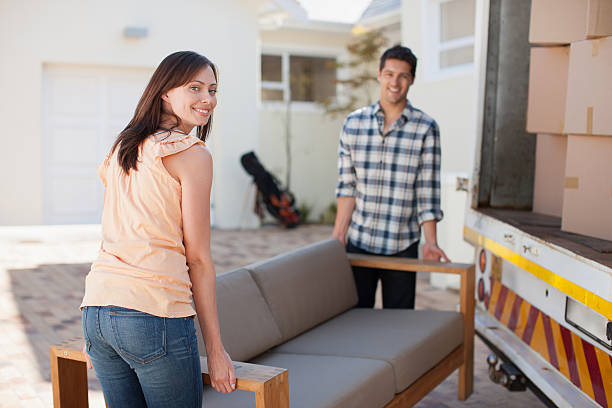 Cheap Movers Near Me Arkansas Information - BBB Moving Company Near You
Contact The Very Best Arkansas Moving Company For Help Packing Your Items - Great Professional Team
Looking for cheap long distance movers near you in Arkansas? What if you could wake up on moving day and actually feel cool, calm and collected because you decided to hire a transport service. We know what you're thinking, but isn't that far too expensive? We don't know your budget, but we do know that we offer cheap moving services for those who are making either regional to long-distance moves. To make your move with us go smoothly, we will plan and manage the whole process. Not only will this eliminate the stress of trying to do it all yourself, but you might also actually be excited about it.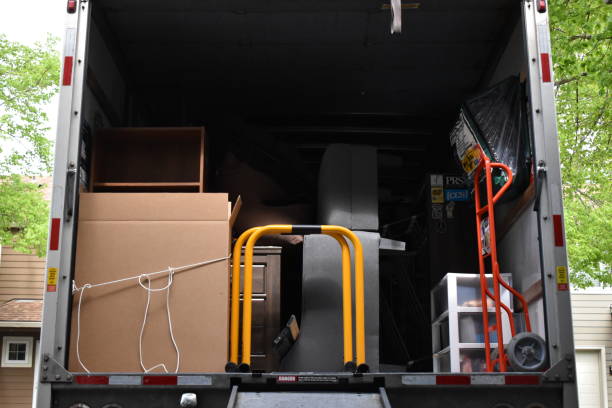 At A1 Auto Transport, we can move you, your new college student, or relocate you to a whole new country, just let us know and start a dialogue with us. Our teams of professional movers are located throughout Arkansas and can complete moves in 2-9 days within the United States, depending on where you're headed and how much we are moving. We know you likely have questions about this process, and we welcome all of those. Head to A1 Auto Transport to compare long distance movers with trucks in your area right now.
Choosing your Arkansas Local Movers Near With License And Insurance
Work With The Best Company For Your Needs - Excellent Reviews, Cheap Quotes - Move Your Belongings Safely To All Locations With Confidence
Choosing your Arkansas Local Movers should be an exciting decision; that's why we take the time to customize our services to meet your individual needs. Whether you are relocating for a job, moving into a new home, or just need help with packing and unpacking your belongings, we have all of the resources to make the transition seamless. Our experienced crew will handle every step of the moving process, from packing to loading and unloading your items safely.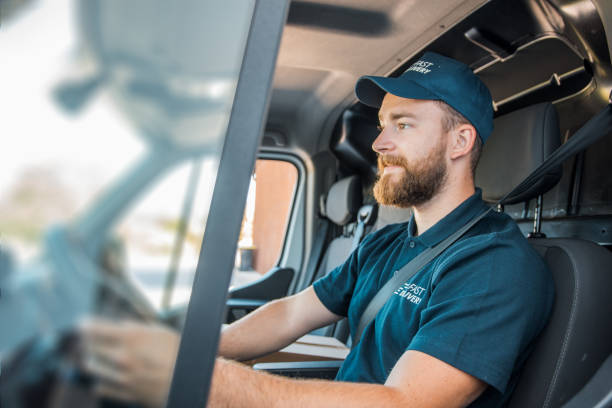 We also offer short-term and long-term storage solutions so you can rest easy knowing that your belongings are safe and secure. No matter the size or scope of your move, our Arkansas local movers will make sure it goes off without a hitch. Contact us today to get started!
Choosing Your Arkansas Long Distance Movers Company For Little Rock, Arkansas Or Other Areas
Contact The Best Long Distance Move & Packing Services That Have Great Reviews, For A Great Professional Experience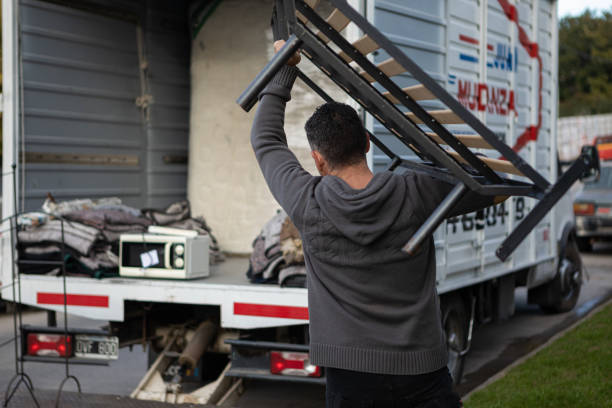 It is important to select the right mover for your home or apartment. You are entrusting all of your possessions to them, so asking questions is essential to make sure you are dealing with a reputable and trustworthy company. Doing your research can help you narrow your choices down so you are sure you pick the right company.
How long have they been in business: It is helpful to deal with a company that has a lot of experience. They are better able to avoid issues, and if they do arise an experienced company knows how to handle them.
Are they registered with the Department of Transportation: Interstate movers must be registered with the Federal government and have a S. DOT number. Failure to provide this information is a red flag.
Look for testimonials and reviews: Does this company have a history of excellent service? Are they known for meeting deadlines? How have disputes been handled? Most of this information can be found by looking at reviews online, but be wary of overly positive or overly negative reviews.
Does the company have insurance for the entire value of your belongings: The law requires insurance to cover only $0.60 per pound. Better companies will either offer insurance for the full replacement value of any damage or the depreciated value. It is important to know which the company you are working with is offering. Accidents happen, but you want to make sure that if they do, you are protected.
Are unpacking and storage services offered: These are not a requirement, but they can help ease the stress of moving.
Is the moving company easy to reach: It helps to hire a company that is local to you so if any issues come up you are guaranteed to be able to reach them.
Excellent Moving Companies Services With Truck Or Cargo Van - BBB Certified, Insured
Local and long distance moving, whether it is state to state or coast to coast
Interstate or cross country moving
Furniture moving. Piano moving, pool table moving, office furniture and equipment, etc.
Commercial moving
Apartment or residential house moving
Military relocation
Door to door moving
Full service packing and unpacking, including packing materials
A-1 Auto Transport can help you move your household goods nationwide. Call 888-241-3110 to get a free, no obligation to buy price quote on interstate moving services.
How Much Will It Cost To Hire My Arkansas Long Distance Movers Business?
Around How Much Will It Cost To Hire Close Movers Near Me For Loading And Unloading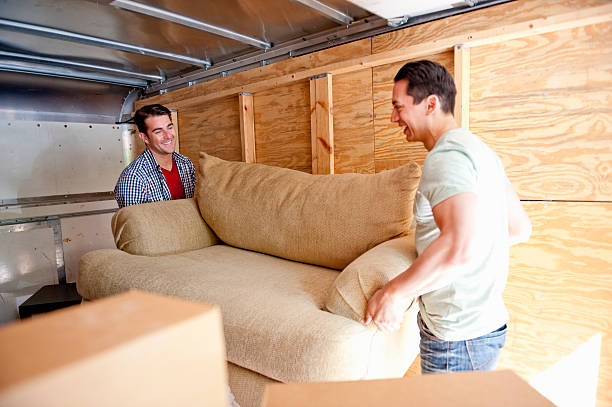 The cost of moving is determined by a lot of different factors. Obviously the biggest factor is the distance you are moving and what services you are taking advantage of. It will be cheaper to move across town than across the country for example. There are also the rates of each individual company, the fuel costs, and the weight of your possessions. Providing as much of this information on the moving companies as possible with help them better give you an estimate.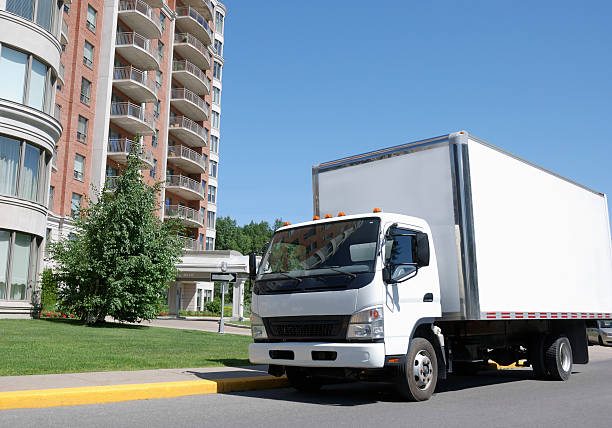 It pays to shop around when you are looking for a moving company. Most of them will provide an online cost calculator to help give you an idea of how much their services will cost, but you may find it to be more helpful to call them to get a more accurate quote. There are options to go with most financial situations, so be sure to choose the right offer. Never pay huge moving fees to the very first company to seek out.
Prior to Signing a Contract With Insured Brokers
Make sure every service you need is clearly spelled out on the contract including any extra costs
Make sure all information is correct including the addresses you are moving from and moving to.
Make sure all insurance and liability information is written out clearly. What will the company be responsible for in the event of lost or damaged items?
Moving Companies Near Me - Your Responsibilities Around Arkansas
Transport valuables with you
Make sure either your homeowners insurance, or the moving company's insurance will cover any damages.
Request a copy of the inventory sheet, displaying any damage that occurred before the movers were involved.
Make sure all items are packed labeled and in the rooms they came from. Never stack them all in one area.
International Moving Services Around Arkansas FAQs - Best Moving Business Close By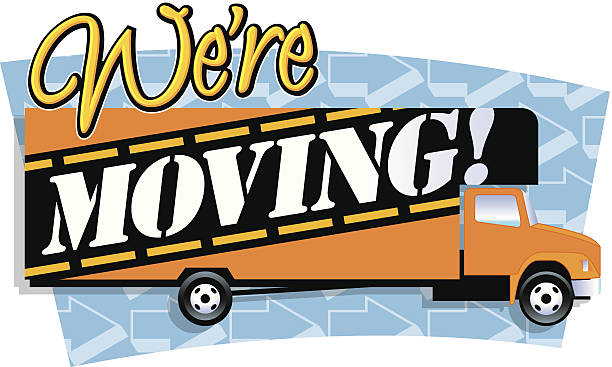 To reach another country, you'll need more than careful planning and a container. The right paperwork must be prepared and your furniture and boxes should be fixed in place to avoid accidents.
It's easy to make mistakes somewhere during the process, so it's best to work with a professional. It may cost you more, but you'll have less stress and your belongings will be safer.
You'll also save a lot of time which can be invaluable. Furthermore, you can skip all the heavy lifting and even reassign the packing and unpacking phases if you wish. Our company can do it all for you.
Benefits of Choosing A-1 Auto Transport for Your Arkansas Moving Services
Don't Get Stuck With A DIY Move Using Your Own Truck, Use Moving Companies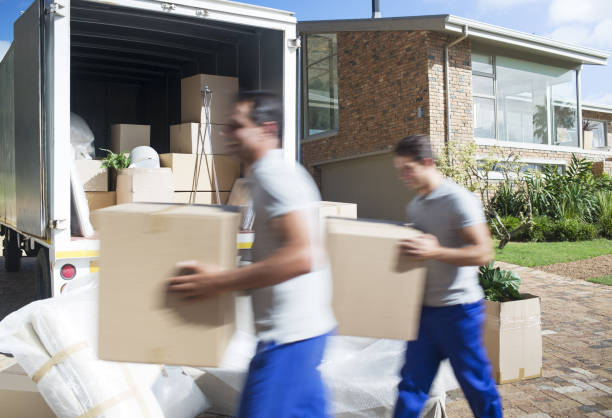 A-1 Auto Transport is an excellent choice when looking for Arkansas moving services. Not only do they provide excellent customer service, but their rates are also very affordable. They understand that not every budget allows for expensive moves and are willing to work with a customer to find the best solution possible.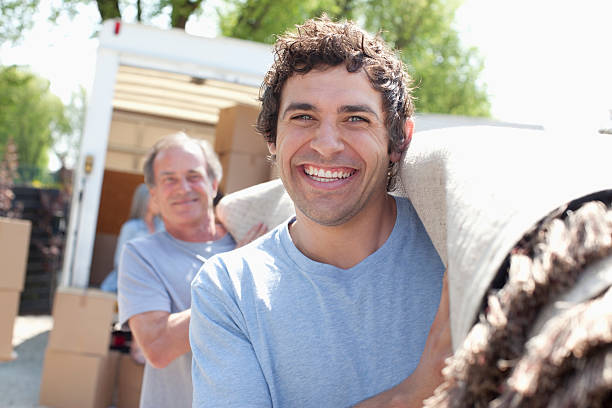 Accessibility For Moving To Canada, Kansas, Arkansas Moving A Piano, Interstate Cheap Movers, Junk and Moving
AR Moving Companies Efficiency When Transporting Your Belongings, Furniture Or Piano - Mover Contracts - BBB Certified Reputation
A-1 Auto Transport is affiliated with reputable companies such as Allied Van Lines, making them the perfect choice for Arkansas movers who need assistance. An online form and a free quote will allow customers to compare prices and make sure the move is within their budget. No matter where in Arkansas you wish to relocate, whether it's North Little Rock or anywhere else in the state, A-1 Auto Transport has the resources, experience necessary to get the job done right and we come at affordable cost.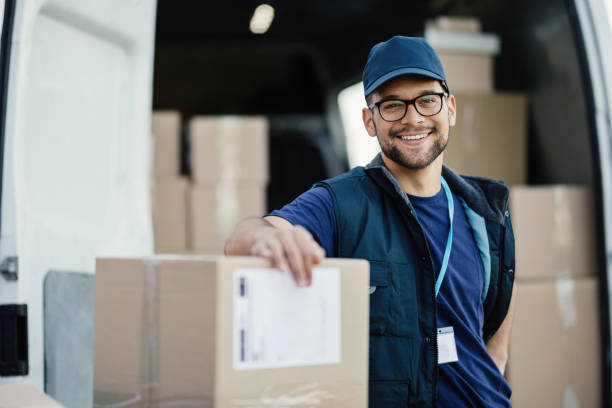 Arkansas Cross Country Movers for Hire Information
Razorback Moving LLC - Moving Companies Around You
3801 W. Locust St.
Rogers, AR 72756
(479) 636-0310
College Hunks Hauling Junk & Moving - Great Moving Business Close To You
1519 S. Woodrow St.
Little Rock, AR 72204
(501) 377-9979
Arkansas Storage Facility Directory
AR Movers, Arkansas Movers, Closest Companies Business Moving Around Arkansas
Arkansas Self Storage Companies Business
2325 N. Gregg Ave.
Fayetteville, AR 72703
(479) 571-3800
Chenal Storage Center
15601 Kanis Rd.
Little Rock, AR 72223
(501) 313-0432
North Pulaski Storage
14708 AR-107
Jacksonville, AR 72076
(501) 834-2500
Know How Of The Industry - Scroll Down For More Move Help FAQs - Great Information - Office Movers Free Cost Quote For Your Relocation - Best Customer Apartment Moves - Best Price Today -Move And Furniture Storage, Excellent Reviews
Frequently Asked Questions
What kind of liability coverage will be provided?

You won't have to be concerned about your items being harmed during transport as long as you exercise caution when selecting a shipping business. This is due to the fact that insurance is a legal requirement for any reputable transport firm listed by the Department of Transportation.

This means that the carrier will pay for any damage that occurs while the goods are on the truck as long as you prepare it in accordance with the guidelines. Both the client and the carrier value the pre-travel inspection.

In Arkansas, the first type of liability coverage offers 0.60 pounds per cent for the damaged goods in weight. This number is relatively small, especially in the case of expensive items, so if you get extra valuation coverage, you can take the number to $6 per pound for covering more expensive items.
Should I choose Arkansan full-service movers or rent a truck and move myself?

It's usually preferable to use Arkansan full-service movers instead of attempting to move items on your own, particularly if you want to rent a truck and drive it independently. When comparing fuel and lodging prices, delivering your household items to your location may appear less expensive.

But it can be a tricky business, especially since it's more complex than it seems to navigate a truck with a large carrier. The average highway in the US is 12 feet wide, but there are narrower areas hard for an amateur to handle.

This is why hiring professionals is the best option for you. It'll ensure the process goes smoothly, there's no issue with the packaging, and you don't have to worry about the loading and unloading.
Are same-day moves possible?

It entirely relies on the locations of your pick-up and drop-off points. A more expensive expedited shipment option is offered by shipping companies. You should avoid them if not necessary, but the situation sometimes calls for it.

With expedited shipment, the shipping business transforms its schedule to accommodate an earlier delivery. It is possible to complete a delivery that would have taken a week in just two or three days. But whether a trip may be completed in a day depends on the distance.

Taking the earlier example, the journey from Chicago to Fort Smith takes 2 to 4 days, but expedited shipping could make a same-day move possible. But you'll also pay for it, and the fee, usually around $3000, will go up.
What are flat-rate moving companies?

Shipping companies in Arkansas and other areas offer flat rates, which means your shipping firm will give you a single, legally binding estimate for the entire delivery.

Although it seems like an appealing decision, it depends on your travel. It has advantages and disadvantages. A corporation must consider profit and loss; thus, if its flat rate doesn't cover any unforeseen circumstances, it will sustain damages.

Although a flat fee may be less expensive than the other two pricing models, it isn't the most excellent option if your item is just being transported locally in Arkansas or a short distance.

In contrast, it is an excellent option if your household items are being moved from out of state, like to California or Phoenix.
What are the dangers of hiring cheap Arkansan movers?

If the quotes are suspiciously low compared to other businesses, you've enquired about, hiring an inexpensive Arkansan moving company might be a mistake. If there is a considerable difference with other numbers, you should be cautious because you don't know what they are omitting in exchange for the price reduction.

Because prices are determined by factoring in labor costs, fuel costs, distance traveled, and the route, most reliable shipping businesses offer similar price ranges. A business with a lower price range but a professional appearance might not appropriately safeguard your shipment.

There can be issues with their structure aside from that. Any damage to your cargo will not be compensated for or covered if they are not adhering to all safety laws or if they lack the necessary insurance to transport cargo.
How long does it take Arkansan long-distance movers to move my stuff?

Although distance significantly impacts how long it takes to send household goods, a company must also consider other considerations.

The first is that even though the travel time between the two locations is comparable, the location will affect how quickly a company can deliver your cargo. The equipment will be able to reach you more rapidly on better, wider roads.

However, inadequate or congested roads delay the driver down, which inevitably increases the time it takes him to get to your location. As a result, the length of the entire shipment is considerably impacted by the roads.

Naturally, if you want expedited shipping, you can pay more, in which case the shipping company will modify its timetable to meet your needs. That said, the time depends on the distance; the journey from Chicago to Fort Smith takes 2 to 4 days.
I need help with an office move. Should I hire Arkansan commercial moving companies, or will any moving company work?

A commercial moving company from Arkansas is the best choice if you're seeking a dependable transport company to assist you with an office move. As mentioned, it's preferable to hire a business that is accustomed to the location you'll be moving to.

But keep in mind that you must make a thoughtful decision even if you select a company that is not from the state. Multiple items must be moved during an office transfer, which is advantageous because the entire cost could be reduced.

But you also need to be careful and do your research. The fact that everything is going to one location will eliminate any route or delivery fees that may be involved if you have fewer items, so consult with the company you choose beforehand.
Why should I work with local Arkansan moving companies?

You need to go for a local company because there are specific issues a close-by company can handle better, even compared to a large international firm.

Imagine you need to move your belongings within or near Arkansas. The best option is to go with an Arkansan moving company. Finding a company that is established within the state or has a lot of experience shipping to it is preferable, even if your items are coming from a further away state.

This is due to the fact that a local business is more suited to handle a number of state rules and regulations than one that doesn't deal with them frequently. For example, even with a permit, the maximum weight allowed per axle differs from others.

There are also permit rules, and a local company is familiar with the details.
How are Arkansas shipping costs calculated?

When determining shipping costs, all shipping companies must take the same variables into account. The first and most crucial factor is the distance between your pick-up and drop-off locations. Whether your business uses a per-mile or hourly billing model (or a flat-rate system), the greater the distance, the more you'll be charged.

The truck's fuel usage while traveling is another crucial factor. But more than that, weight is quite vital because household items are difficult to generalize. The weight of a two or three-bedroom house is about 7500 pounds, and interstate travel costs vary according to weight.

Be prepared to spend more during busy months. It costs up to $5000 to move a two-bedroom house from Washington to Arkansas, and it goes to $12,000 for a four-bedroom accommodation. Similarly, the price varies according to the region as well.
How much do Arkansan movers cost?

Several factors impact the cost in any state. Costs of transportation rise along with distance, and the cost per mile, depending on the area and roads, affects pricing.

The amount of fuel a truck uses is significant because you will also pay more if it uses more fuel due to variables like traffic. The truck's fuel use is the second most important concern since it affects other people.

The distance must also be taken into account in addition to the fuel. When calculating the cost per mile, a shipping company accounts for both factors and other unexpected situations that may arise.

The national average is only up to $2500, but there are many things to consider when including the distance and positions of your delivery.

If we take hourly rates, moving a four-bedroom house costs $258 per hour, while a one-bedroom house costs around $132.