In a perfect world, transports and shipments happen on a point A to point B travel route. The reality of the freight shipping routes is often a point A to point Z process (maybe not quite as many stops and transfers, but still a more prolonged process). If you look around your home, at some point, most of the items in your house were transported goods on a truck, train, plane, or ship. It may have even been transported across several modes of transport. 
What is a Terminal?
A terminal is a location that freight or passengers either originate, transfer, or arrive during the transporting process. Terminals often require facilities and equipment to accommodate the traffic they endure when handling the mobility of freight and passengers.
If you have ever flown on an airplane or rode on a train, you have been to a type of transportation terminal. Terminals are large capacity hubs that freight or passengers can originate, transfer, or arrive during the transportation process. Terminals are not small areas, and they can accommodate multiple passengers or mass amounts of freight to be sorted and shipped elsewhere.
It is almost impossible for passengers to travel individually because it isn't cost-efficient. Instead, passengers get transported in batches. When you plan a trip, and you purchase your ticket, you are told which airport you will be flying out of. The airport is the terminal in which you will be departing from. On your ticket, you will have a destination, which can be a connecting flight or your destination. Each of these is also a terminal in which you will arrive. Many times you will go to one terminal to transfer flights and end up at another terminal.
Attributes to Terminal Locations
The locations of terminals across the world were not put in place by chance. Planning went into finding the spots that would be most beneficial to society and businesses. The same factors are used when figuring out the best places to build new terminals.
Location

The location of a terminal needs to meet the needs of a sizeable economic area. Some terminals have constraints on where they can be located, like ports and airport sites. The idea is to be able to serve the surrounding market area efficiently. Newer terminals are being found right outside of larger cities and metropolitan areas. The cost of land is often cheaper in rural areas, and there is less congestion.

Accessibility

The ability to reach and transport people and freight plays a considerable role in terminal set up. The transport mode has to be able to reach other terminals within a network to be efficient. For instance, a shipping terminal is relatively useless if it does not have the means of being able to be reached by other terminal modes.

Infrastructure

The primary function of a terminal is to handle the transport of freight and passengers because there are so many different modes of transport. When selecting the right infrastructure, the anticipation of future trends has to be taken into consideration. Terminals require a lot of technological solutions, which means they are a massive investment. Terminals and distribution center types of terminals require a lot of room with little congestion. Trucks and other modes of transport will be moving in and out of them freely and will need to be able to maneuver easily. 
Understanding Freight Terminals
The handling of freight requires equipment that is specific to loading and unloading. For freight, the facilities have to be able to accommodate multiple types of transport. These include ships, trucks, and trains. The terminal will be required to accommodate the equipment, the storage, and the distribution of the cargo being transported.
Freight terminals are set up to accommodate the loads that they will be accepting or distributing. They facilitate not only the modes that they are for (ship, truck, or train) but also the way that the cargo is carried. 
Bulk Cargo
When goods are handled in large quantities and are available unpackaged in uniform dimensions, these are called bulk cargo. Bulk cargo can be dry or liquid. For specific types of cargo, it may be required to change the physical state of the load, like changing from a solid to liquid, gas, or any combination. 
Dry cargo often requires more equipment for handling. Examples of dry cargo are ores, cereals, coal, etc., these types of dry cargoes often require specialized grabbing equipment, cranes, and conveyor belt systems.
Liquid cargo often requires minimal excess handling procedures. Storage is often the issue posed by liquid cargo. Most movement of liquid cargo is facilitated through pipes or hoses that have a pump to move the cargo to the desired location for shipment.
General Cargo
General cargo is the cargo that you will most likely recognize. General cargo is often many different shapes, weights, and dimensions. Examples of general cargo are machinery, parts, and processed materials. 
Unlike other types of cargo, it is hard to mechanize the handling of these types of goods. Manual labor is often required when handling general cargo. 
Cargo Containers
The transport method with minimal requirement for labor is cargo containers. Containers are a standard unit that provides many types of intermodal functions. Cargo containers do need a large amount of storage space. Storage space for cargo containers can be as simple as a paved area where the containers are stacked. They will remain stored until they are ready for pickup or the next leg of their journey. 
Intermodal equipment will be necessary for handling cargo containers. These methods include straddlers, cranes, and holsters. The type of crane required will be dependant upon the intermodal function of the container terminal.
Storage at Freight Terminals
Most terminals require that storage is available for the cargo that they receive. This may require a freight terminal to have several accommodations for storage. You may encounter the following types of storage at a terminal facility:
Grain silos
Refrigerated warehouses
Storage tanks
The loading and unloading of freight are not always available in real-time. Some facilities may be set up to receive cargo, split it, and put it directly on their prospective trucks to be delivered. Not all terminals are this simple. Some of the terminals may end up holding cargo for several days until it can be loaded onto the next mode of transport.
Terminal Costs
Terminals provide employment and a source of economic activities regionally. Terminals provide accessibility to suppliers and customers for freight, and leisure for passengers using them for travel. Terminal costs are represented in total transport costs. These are fixed costs that are incurred regardless of the trip but vary based on the mode.
Infrastructure cost

Infrastructure costs include the construction and maintenance of structures like runways, piers, cranes, and various facilities like warehouses and offices.

Transshipment costs

The price of loading and unloading freight or passengers

Management costs

Terminals require management by various institutions like airport or port authorities. Private companies may also be in charge of the companies. In either situation, there are costs to this management.
In terms of cost, ships have the highest cost because of their large carrying capacities. The loading and unloading of a sea vessel can take days to accomplish. On the other end of the spectrum, trucks or even buses can be loaded and unloaded quickly. The cost of road-type transport is often the cheapest. Due to the high terminal costs, short-haul freight is generally not advised for rail or ship transport.
Steps have been made to reduce costs in terminal shipping. Using information management systems can speed up the processing of reviewing information and speed up transactional processes. The advancement of adding mechanized loading and unloading procedures has also made a massive difference in the costs associated with terminal shipping.
The maritime shipping industry is indicative of these benefits. Before mechanization, a ship could take weeks to have outbound cargo unloaded and inbound cargo loaded. The number of workers that would be required equaled 24,000 workers/hours to accomplish this. Now, with mechanization, the process only takes a few days and only 750 workers/hours. By spending less time in port, ships are making many more profitable trips per year.
Economical Asset
Transport terminals have become an economic asset to the areas they reside in. The incorporation of these terminals create jobs in the communities. 
Dockers
Crane operators
Baggage handlers
Air traffic control
These are only a few of the types of jobs created as a result of terminals. Carriers like airlines, shipping lines, and railroad companies also create positions that help carry out the transport of the cargo received at the terminal. The operations of a terminal have to be carried out by employees, which are known as agents in their related industry.
How Does Terminal Shipping Work?
Most terminals that handle shipments work with less-than-truckload (LTL) shipments. These LTL shipments are those shipments to facilities that do not make up a whole truckload. 
The alternative to LTL types of shipments would be using parcel carriers like FedEx or UPS. Utilizing a terminal that ships LTL could help save a substantial sum of money. Let's look at terminal shipping from the viewpoint of your local big-chain retailer.
Manufacturer
Manufacturers are the ones who make products that are sold in stores. These manufacturers often mass-produce the same products that will then be distributed to several different big-chain retailers. To save money, these manufacturers will ship their produced goods to a terminal where they are unloaded and then broken down based on the order.
Some terminals can also be a manufacturer distribution center. These centers are where you will find various products that are produced elsewhere and stored at the central location for the store brand.
Manufacturer to Terminal Shipment
The shipment that is made to the terminal from the manufacturer is often full (depending on order and demand). The items are all palletized regardless of where they will end up after arriving at a terminal. 
When the shipment reaches the terminal, workers will disassemble the pallets and reassemble based on the big-chain retailer they are intended for. Someone will then load another truck on the other side of the dock that will take the shipment to its desired location.
Terminal to Transport Truck
Once the order for the products that have been received, someone will have a pallet on the dock. They will take various products from multiple manufacturers and build shipments for other retailers. 
These pallets will be loaded onto a truck that is on the opposite side of the dock. This truck may make multiple stops and have several pallets of goods destined for different locations. For example, think of your more prominent retailers, Walmart, Target, and Meijer. Say a manufacturer has a shipment of seasonal goods to be delivered to these retailers in various areas around the terminal. 
The trucks that are on the other side of the docks are loaded with each of the orders, as well as any other orders on the route they are covering. Most of these trucks will be loaded so that the items loaded last are the first stop on the driver's route.
Transport Truck to Destination
When you receive a shipment that is being delivered by a parcel carrier like FedEx or UPS, you are a name and address that is a part of their route. The same applies to the drivers that are coming from a terminal. The cost of shipping LTL loads this way is cheaper because shipping costs are being distributed among those who are receiving their products.
For ease of transport, the loads are put in order so that the driver doesn't have to double back to deliver the items. Doing this helps save on the costs and makes it more efficient and environmentally friendly than utilizing three or more different trucks for a load that doesn't utilize the capacity of the truck.
Coordinating Transport
One part of the terminal shipping process is scheduling. Being able to have your shipments scheduled to coincide with others has to be handled by professionals to be efficient. When you are looking for a company that can help you with your LTL shipment, there are several options out there than handling many different types of shipments.
A-1 Auto Transport offers many different solutions when it comes to the shipping and receiving of goods. Our company has experience in shipping several different types of cargo in a variety of methods. We know what it takes to coordinate different types of transport. We offer free quotes and are always available to answer your questions when you are seeking a professional to transport!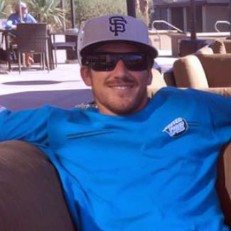 Joe Webster began his journey in the auto transport field by attending the University of Southern California (USC), where he graduated with a Bachelor of Business Marketing.

After college, he started his career in the auto transport industry from the bottom up and has done virtually every job there is to do at A-1 Auto Transport, including but not limited to: Truck Driver, Dispatch, Sales, PR, Bookkeeping, Transport Planner, Transport Manager, International Transport Manager, Brokering, Customer Service, and Marketing. Working with his mentor Tony Taylor, Joe Webster has learned the ins and outs of this industry which is largely misunderstood.

With over 30 years experience in the industry, we've been helping people ship their vehicles, motorcycles, RV's, heavy equipment, household goods and more across the country or overseas without a hitch. Ask us anything.