We've all been guilty of it. Yet until you've been handed a lofty ticket from a cop who spotted you absentmindedly pecking away on your smartphone, or god forbid got in an accident, you may want to check yourself. It takes a lot of discipline in the smartphone centric culture we live in to turn off that phone once you start that ignition.
If talking on the phone while driving is dangerous, then texting while driving is lethal. Sure we all enjoy that instant gratification of seeing a new text or Facebook message pop up, but it's best not to be distracted as you drive, anytime.
By The Numbers
According to The National Safety Council, cell phone use while driving leads to 1.6 millioncrashes each year! They also posit that 1 out of every 4 car accidents in the United States is caused by texting and driving. These are truly alarming statistics.
When you turn that ignition, you should be worried about one thing; getting to where you are going.
Think about it, it's almost impossible to drive and engage in cell phone conversations and read at the same time; both require a great deal of thought. If you are doing them at the same time, your brain is unable to do either well. For example, when texting while driving, this often results in crashes due to delayed braking times and not seeing traffic signals, according to the NSC.
Problem With Statistics
We know cell phone-related car crashes are a dilemma. Yet it's hard to pinpoint exactly how many people are doing it. Unfortunately, there's no way to quantify the habits of millions of people drivers. Furthermore, cell phone use behind the wheel and drivers in crashes are most likely unwilling to admit use. This makes quantification of cell use while driving almost impossible.
Even when talking hands-free, drivers can miss seeing up to half of what's around them because they are engaged in a cell phone conversation. According to Wikipedia, a study by the Monash Accident Research Centre found the most negative effects of texting and driving were seen in detecting and responding correctly to road signs, detecting hazards, time spent with eyes off the road, and (only for sending text messages) lateral position.
The Age Factor
The 16-24 age group has the most distracted driving accidents. They made up 30 percent of the more than 100,000 distracted-driving accidents, just in Texas in 2015. It's an occurrence that grew by 3 percent last year, according to KSAT News in San Antonio Texas. Nationwide,
A-1 Auto Transport
ships worldwide.
Click Here
or call
to get a free, no obligation to buy, price quote for your shipment.
It Doesn't Only Affect You
One of the victims of a texting while driving fatality, was Elena Myers, 18, a pre-med student and model, who was driving home to Austin from Texas Tech in Lubbock in 2014. She lost control of her car while checking a text, and was mortally wounded. Her grieving father's account of his daughter sums it up quite succinctly. He said that Elana's friends would send her pictures while she was driving to keep her from getting bored.
"Within three seconds, she was gone," Myers said. "It's that fast."
Check Yourself
Is it worth it? Why has out culture become so impatient? These are questions to seriously consider if you are one of the many who text and drive. As Mr. Myers said, crashing during a text conversation can happen in a blink of an eye.
Additional Statistics
According to the National Safety Council:
Cell phone use while driving leads to 6 million crashes each year.
Nearly 330,000 injuries occur each year from accidents caused by texting while driving.
1 out of every 4 car accidents in the United States is caused by texting and driving.
Texting while driving is 6x more likely to cause an accident than driving drunk.
Answering a text takes away your attention for about five seconds. Traveling at 55 mph, that's enough time to travel the length of a football field.
Texting while driving causes a 400% increase in time spent with eyes off the road.
Of all cell phone related tasks, texting is by far the most dangerous activity.
94% of drivers support a ban on texting while driving.
74% of drivers support a ban on hand-held cell phone use.
Useful Resources
For more information and ways to prevent such tragedies check out the Distracted Driving Foundation.
Video: Texting While Driving: How Dangerous is it? - CAR and DRIVERhttps://www.youtube.com/watch?v=fbiHwGBsRr0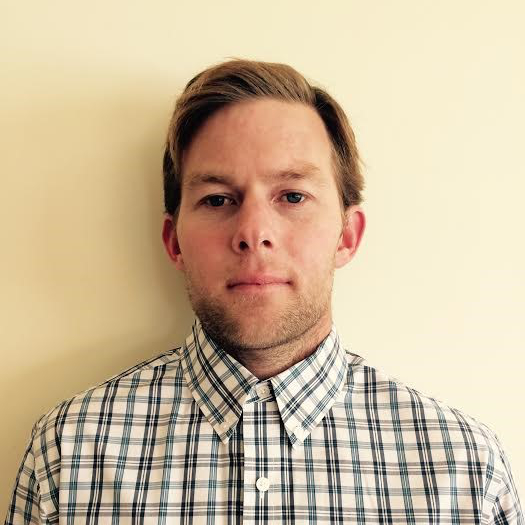 Graduating from UCSC with a Bachelor's Degree in history, Neal has been an avid writer since childhood and loves writing about anything from automobiles or motorcycles to surfing.

Neal has gotten quite a bit of writing experience attending UC Santa Cruz, where he graduated in 2007 with a Bachelor's Degree in History. Since then his writing has been published in Transworld Surf, the Santa Cruz Sentinel, Alaska Airlines Beyond, among others.

Neal started working for A-1 Auto Transport back in 2009, first as a customer service representative before becoming a big player on the sales team, and finally as a full time writer for the website where he can share his expertise of the industry with readers.