What's in this article?
Texas

,

TX

Movers - Interstate

Texas Moving Companies

Near You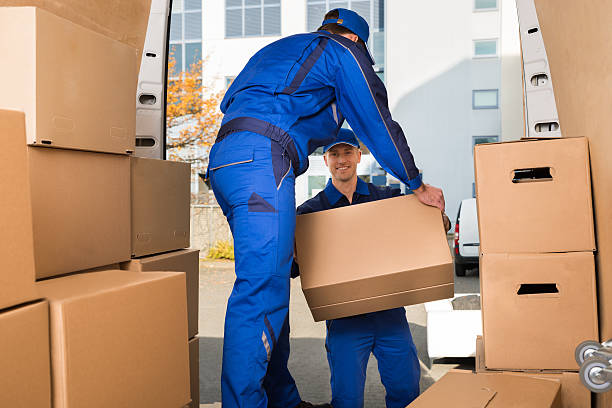 If you require long-distance moving services, go no further than A-1 Auto Transport Moving Company. For your convenience and peace of mind, we offer a full-service streamlined moving process. You may have faith in the professionalism of our team whether you are moving across town or across the country. We also offer intercity travel inside Texas major metropolises.
At A-1 Auto Transport, we have partnered with leading industry professionals, such as North American Van Lines and International Van Lines. This allows us to extend our services to you beyond the typical long-distance move. Our specialty services include vehicle relocation services, military moving, and corporate relocation. We can even provide the international best companies in Texas if you're planning to move outside of the US.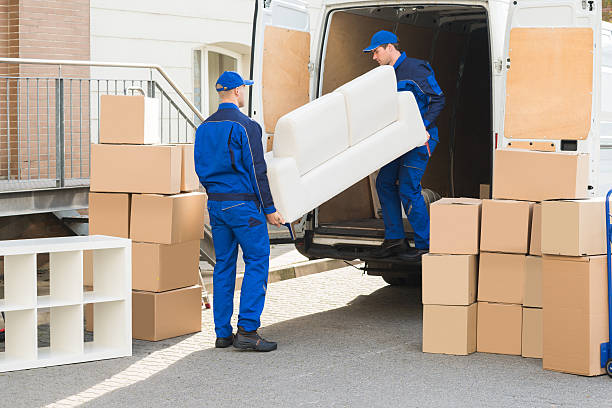 At A-1 Auto Transport, we understand that each move is unique and requires a tailored approach. Our professional team will take the time to understand your individual needs and develop a moving plan that meets those needs. With our experience and expertise, you can rest assured that your belongings will be delivered to their destination safely and on time.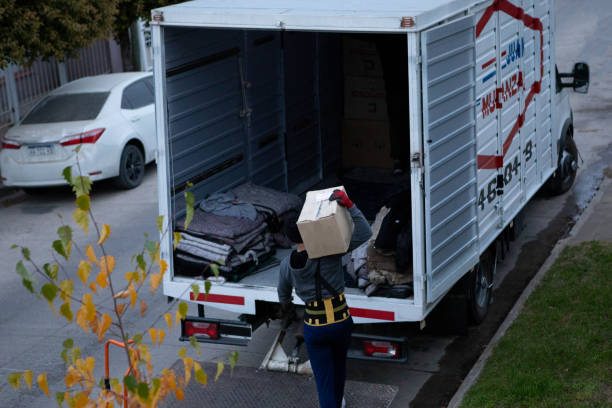 Let A-1 Auto Transport handle all of your moving needs in the Lone Star State. We have the resources and know-how to make sure that your move is seamless and stress-free. Contact us today to learn more about our services and get started on planning your long-distance move.
Best Interstate
Moving Companies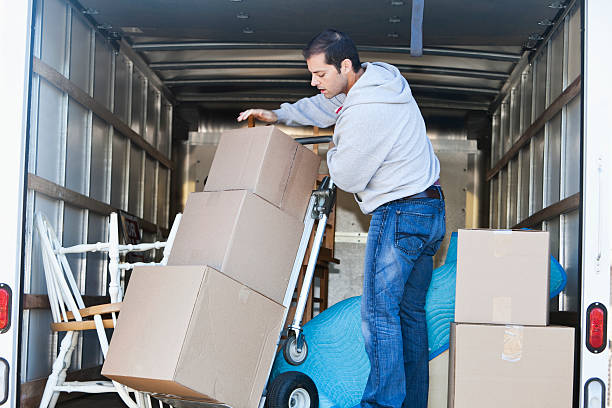 Moving is no fun. After taking care of all the particulars like calling utility companies, getting medical records and school records, and changing your address, you have to get down to the actual hard work. You have to go around to all the local stores and beg for boxes that aren't covered in food or other gross things.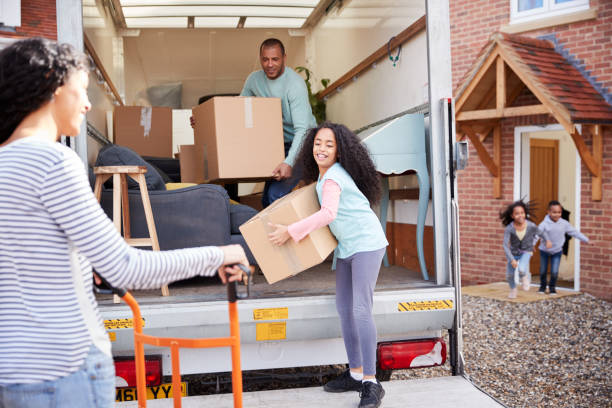 You have to take all of your belongings and wrap them all in newspaper to protect them when the box is inevitably dropped down a flight of stairs. Then there is the small matter of fitting furniture down narrow halls and doorways. You have to load all these things into a truck or van that never seems to be big enough and drive them all to your new place.
Then it is time to do it all again in reverse. It isn't a whole lot of fun, but you can help alleviate some of the headaches by calling a professional mover from Texas to help.
Cost & Time Examples For Interstate Moves :
Local & Long Distance Specialty Movers Near
Texas
| To/From | Distance | 2BR | 4BR | Days |
| --- | --- | --- | --- | --- |
| Dallas to Memphis | 446 miles | $2,401- $2,997 | $4,664- $6,730 | 2-4 |
| Denver to Dallas | 678 miles | $2,736- $3,434 | $5,379- $7,798 | 3-5 |
| Houston to Atlanta | 723 miles | $2,784- $3,496 | $5,478- $7,942 | 3-5 |
| Phoenix to Austin | 880 miles | $2,984- $3,756 | $5,905- $8,580 | 3-5 |
| Indianapolis to Houston | 900 miles | $2,976- $3,746 | $5,888- $8,552 | 3-5 |
| Austin to Las Vegas | 1087 miles | $3,205- $4,044 | $6,376- $9,282 | 4-6 |
| Dallas to LA | 1265 miles | $3,464- $4,382 | $6,936- $10,126 | 4-6 |
| Boston to Houston | 1617 miles | $3,887- $4,934 | $7,839- $11,473 | 5-7 |
| Portland to Dallas | 1647 miles | $3,890- $4,938 | $7,847- $11,486 | 5-7 |
| Houston to Seattle | 1916 miles | $4,201- $5,342 | $8,509- $12,472 | 5-7 |
*Prices and times are estimated. They can vary depending on the season and the contents of the home. Prices do not include packing.
Estimated Weight (based on home size):
1BR=2600 lbs - 3900 lbs
2BR=3900 lbs - 5200 lbs
3BR=6500 lbs - 9100 lbs
4BR=9100 lbs - 14300 lbs
5BR=11700 lbs - 19500 lbs
Out-of-State Companies - Moving Business, Close To You
Cheap Movers Near Me :
Long distance

moving Company

Looking for cheap long-distance movers near you in Texas? Before you start pricing out for your cross-country move, we suggest you create a moving plan. This plan will help you establish a time frame, budget, and ideal load-in and delivery process. This can help you stay focused on what will or won't work for you before speaking with a moving service company.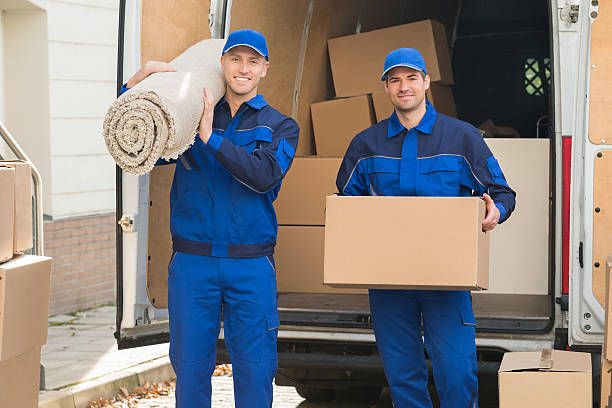 Creating a spreadsheet or table may also help you plot out price points after you learn about those specifics from each company. At A1 Auto Transport, we will walk you through the entire process. Unlike other moving companies in Texas, our services go beyond giving you a quote.
We have the resources and tips to help you make your move a success, giving you plenty of confidence about making a choice to work with us. We have teams located all over the U.S., including Texas, who will treat your belongings the same way you do. If you're not thrilled about the idea of driving across the great state of Texas with all of your possessions, start a conversation with us.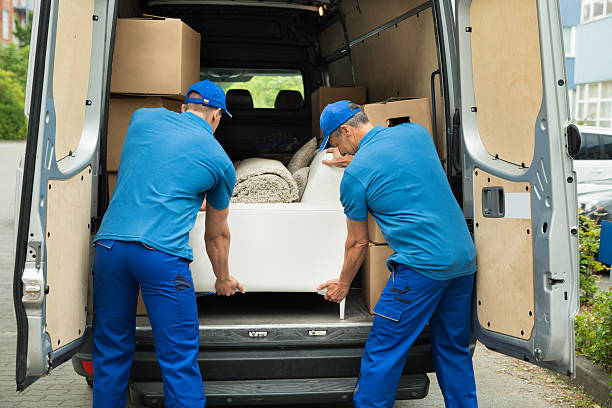 Head to A1 Auto Transport to compare long-distance movers with trucks in your area right now.
Factors That Determine the Estimates of
Moving Services

Near Me
Distance
The distance between your old home and your new home has a huge impact on the cost of moving assistance.
Moving Companies Near Me - Number of Movers in Texas(TX)
Having multiple companies will make the move go faster, but it can also increase the cost.
Weight or Size of Items - Movers Charge By Weight
The heavier and larger the items being moved, the higher the cost.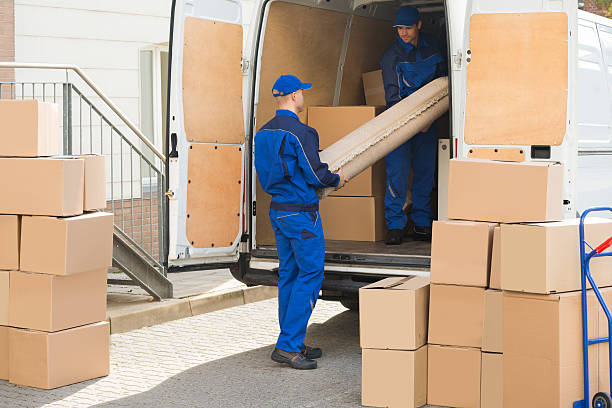 Type of Services
The type of services you choose, like packing and unpacking, will affect the cost.
Season or Time Of Year
Moving companies tend to be busiest during peak season (summer months), which can drive up the cost.
Insurance Coverage
If you opt for additional insurance coverage, it will increase the price of your move.
Storage Facility
Using a storage facility for some or all of your items can add to the overall cost.
Additional Services
Common additional services like in-home furniture assembly can also contribute to the cost.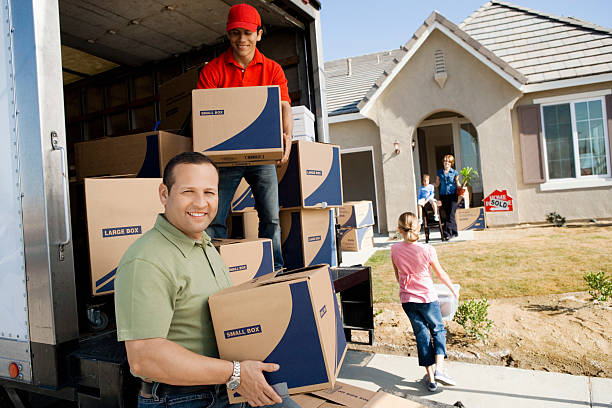 Choosing the Right Mover
DOT Registration: Interstate movers must be registered with the Federal Department of Transportation and have a U.S. DOT number.
Insurance: The law requires moving companies to insure only $0.60 per pound, but some will offer more comprehensive coverage like full replacement value or depreciated value. You will want to find out which your

company

has.
Level of experience: How many years has this company been in service? Are they a reputable company with a long history or an unheard-of fly-by-night operation? Find out before they drive away with your stuff.
Check the Internet for reviews: You can use the Internet to research a company's reputation on sites like Yelp. That can help you determine what kind of service you can expect.
Services offered: Besides loading boxes in a truck and transporting them to your new home, most moving companies will offer different services to make your move easier, from packing and unpacking, to transporting your car. Look into what services you would like, and find out how much extra they will cost.
Ease of Communication: Is this Texas company easily reached in the event of an emergency? It is important to know that you will be able to get in touch with them if you need to. Local companies can sometimes be easier to reach, simply because they have an office you can go to.
A-1 Auto Transport can help you move your household goods nationwide. Call 888-241-3110 to get a free, no obligation-to-buy price quote on interstate shipping services.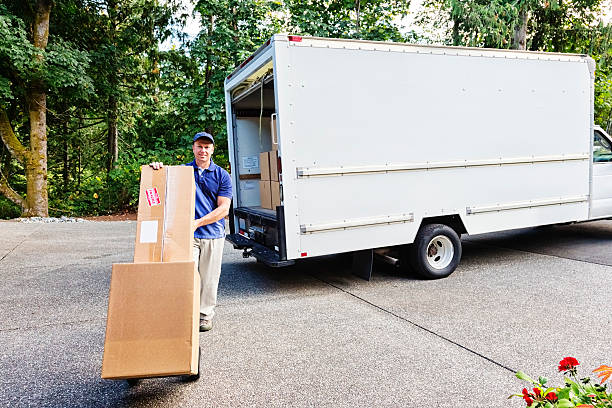 Our Services
We offer different types of services here is the list:
Commercial, office, apartment, or residential house moving
Military relocations
Door-to-door moving
Full-service packing and unpacking, including packing materials
State-to-state, coast-to-coast, local and long-distance moving
Heavy and specialized furniture moving. Piano moving, pool table moving, etc.
Auto transport services (Vehicle Relocations)
How Much Will It Cost To Hire My Tx Movers?
It can be difficult to provide an accurate quote by looking at rates online. Every move is different and many things will factor into your costs. Obviously, the distance of the move and the amount and weight of your belongings will be the biggest factor, but things like fuel surcharges, additional services, and what time of year you are moving can all contribute. The best way to get an accurate quote is to call for a free estimate.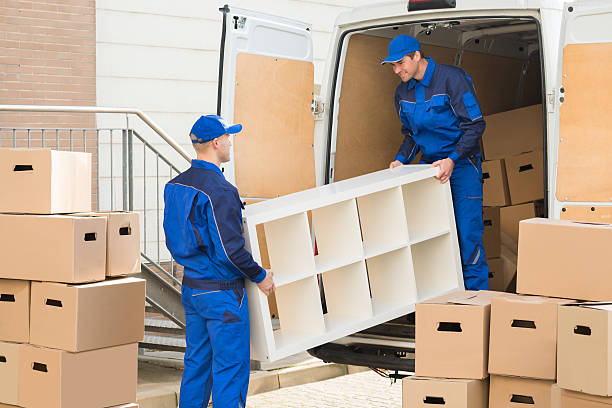 Before Signing an Agreement for the Mover
Make sure all addresses and phone numbers are correct. No one wants their belongings to end up in the wrong place due to a typo.
All additional services that have been requested should be clearly listed on the agreement, as well as any associated costs for those services.
Check to see if your company covers over the minimum $0.60 per pound in the event of damage. Make sure all liability information is clearly spelled out.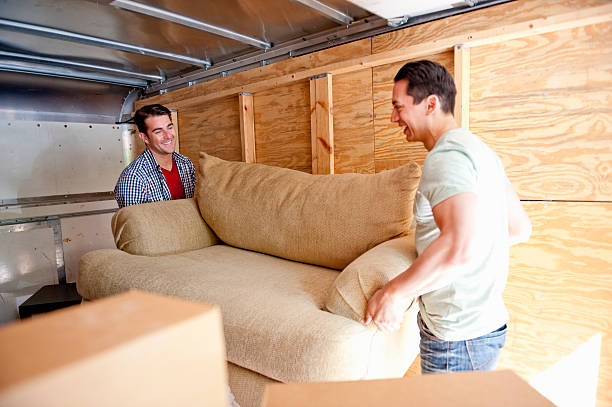 Your Responsibilities for Moving
Home Moving Day - Your Responsibilities Recommended By Your Local Or
Long Distance

Moving Company
Consider transporting valuables yourself.
The company will have an inventory sheet. Request a copy for your records.
Check to see if your homeowner's policy covers items damaged in a move.
Interstate Moving Texas
To move all of your belongings, it's good to have some help. Not only will it speed things up, but you won't have to strain your back carrying furniture.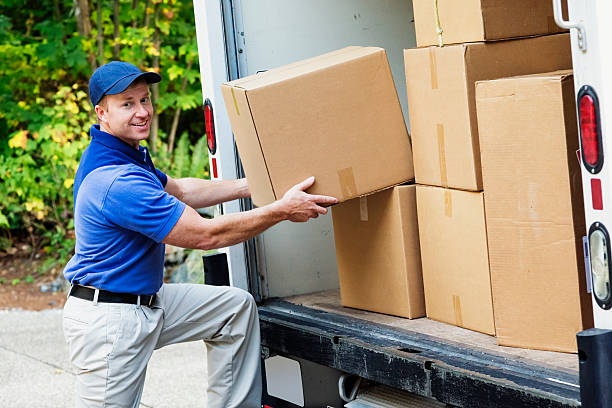 Your property may have to pass through countries and oceans to reach your new home. There will be a lot of shaking during the trip caused by potholes or waves. If your items aren't strapped and packed at a high level, they may not arrive in one piece.
If you'd like to avoid such issues, leave the move to our team. We can set up a date right now if you'd like to get in touch.
Tips to Prepare Your Household Belongings Before a Relocation
Are you looking for ways to prepare your household belongings for a move? Moving can be a stressful and overwhelming process, but with the right preparation and organization, it doesn't have to be. Here are 7 tips to help ensure you are ready for moving services provided by a professional transporting company like A1-Auto Transport.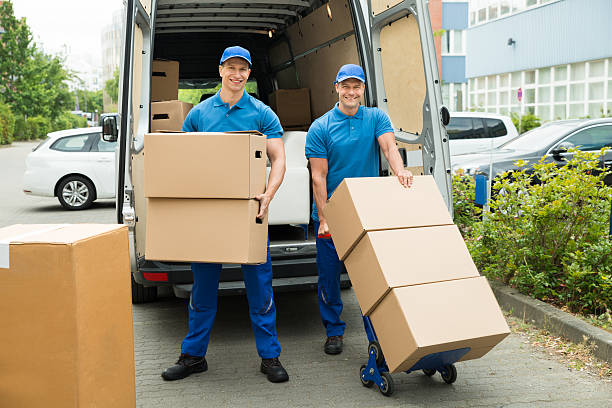 Choose the Right and Affordable Mover
Do research on each to find out who offers the best rates and add-on services for your needs. You should also look into customer reviews to make sure you choose a reliable and trustworthy personal moving agent.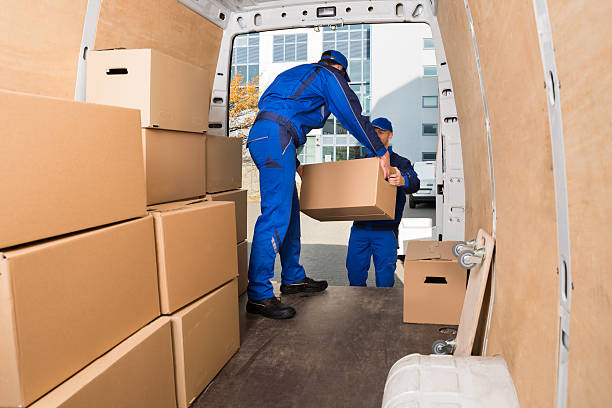 Movers to Sort Your Belongings
Go through each room in your home and sort items according to whether they should be packed, thrown away, donated, or sold. This will help you save time and money when packing.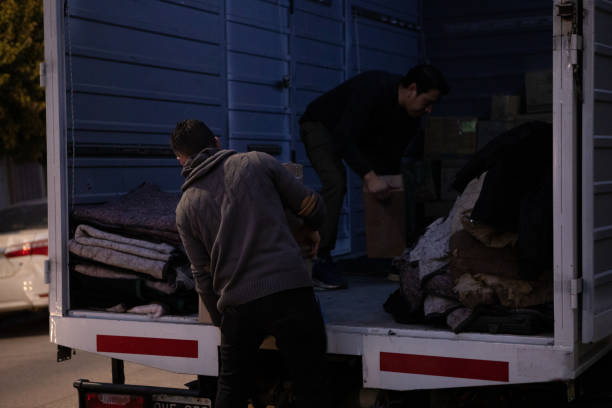 Make a list of all the items you need to pack for the movers
Once you've sorted what needs to be packed, make a detailed inventory list of each item. This will help you keep track of your belongings and ensure nothing is left behind.
Did the movers label the boxes?
Label each box with a number, then write that number on the corresponding page in your inventory list. This will make it easier to locate items when unpacking.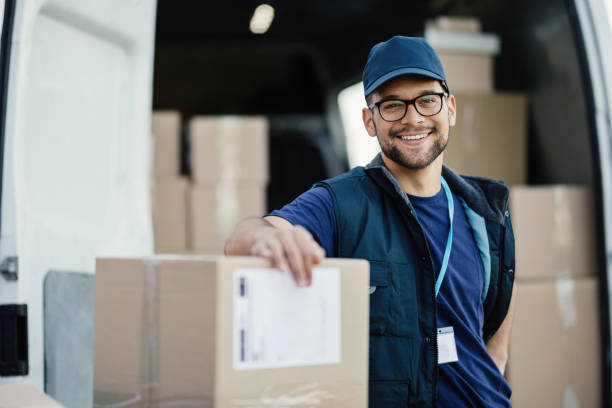 Movers need to pack fragile items with care
Wrap each item in bubble wrap, newspaper, or old towels to protect it from damage during the move.
Label boxes appropriately for the movers
Mark each box with labels such as "Fragile" and "Glassware" so movers can easily identify which items need extra care.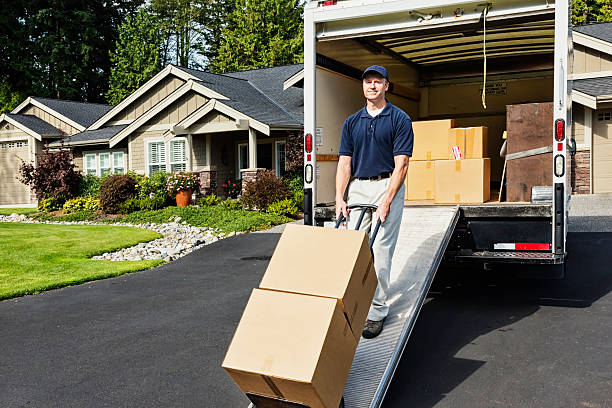 Clean the new residence
Best Texas Moving Start With Customer Preparation - Storage, Packing And Information For Professional Local &
Long Distance

Moves

Once your belongings have arrived at their destination, it's a good idea to use a professional cleaning service to make sure everything is ready for you to move in.

By taking the time to properly prepare your belongings for a move, you can ensure that everything arrives safely and on time. Follow these 7 tips to get the most out of your moving services provided by A1-Auto Transport.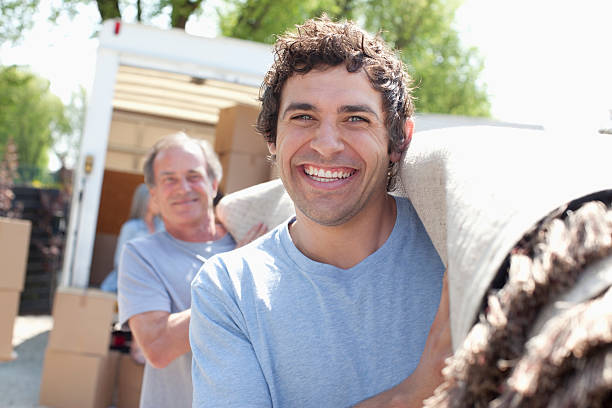 Texas Cross Country Movers Companies for Hire
Texas Moving Company Business, Close To Me
Texas Movers Group
13777 Bee St. #400
Farmers Branch, TX 75234
(214) 960-4040
Team Provide Professional Packing & Storage Quote, Great Reviews
Affordable
Texas Movers

- Furniture Removal, Great Coverage, Additional Specialty International Storage Services

7645 Seymour Hwy.

Wichita Falls, TX 76310

(940) 235-2058

3 Men Movers

6853 Southwest Fwy.

Houston, TX 77074

(713) 333-6683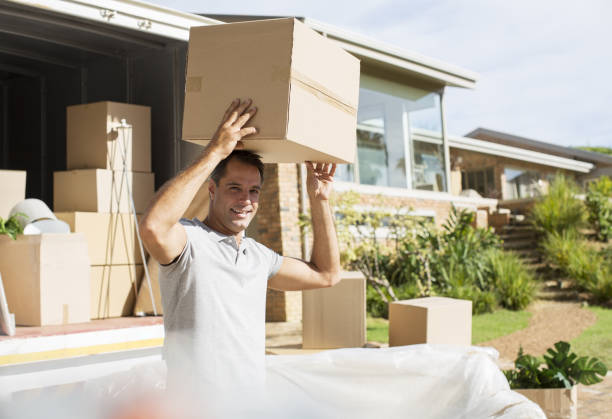 Texas Movers - Storage Companies Facility Directory
Texas Maxi-Mini Self-Storage Moving Companies Near & Around Texas
12325 West Ave.
San Antonio, TX 78216
(210) 349-6616
Moving Company Resources Around, Commercial & Furniture Storage Today
Storage Masters - Top Movers And Other Resources
4633 Hedgcoxe Rd.
Plano, TX 75024
(972) 208-7867
Texas Storage of Rosenberg
3619 Avenue H
Rosenberg, TX 77471
(281) 342-0950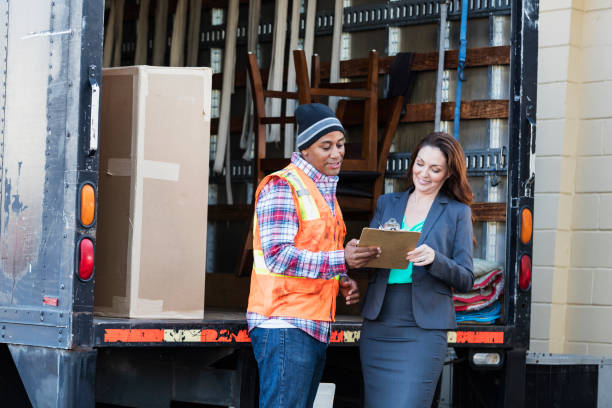 aaaaaaaaaaaaaaaa
There's More To Moving Companies Near Me Below
Scroll Down For Moving Frequently Asked Questions - Professional Relocation
Frequently Asked Questions
What kind of liability coverage will be provided?
As long as you choose a shipping company carefully, you won't have to worry about your items being damaged during delivery. This is because any DOT-recognized professional transport company should always have proof of insurance.
Additionally, it is advised to document the pre-travel examination with photos because it is crucial for protecting your belongings in the event that they are stolen or damaged during the trip. If not, things get tricky because there could not be any proof. At the very least, you and your partner will have an inventory list.
Texas has a limited liability policy, but you can also purchase additional insurance in the event that your home furnishings were harmed during the relocation. It could
Should I choose Texas full-service movers or rent a truck and move myself?
It's a rather straightforward issue to resolve. The average person cannot move a household without assistance. You will still require more personnel to load everything into the carrier, even if you rent a trailer and hire a driver. Not even a mention is made of the precise packaging process here.
Hiring Texas full-service movers are better than doing everything yourself from start to finish because it can be time-consuming to pack valuables to minimize damage during long-distance travel.
Research potential businesses before selecting one. Never pick a company just on the basis of price; instead, weigh the benefits and drawbacks, and find out if the business has any prior experience transporting goods to the state.
Are same-day moves possible?
Although it is more expensive, shipping firms provide faster service. You can greatly shorten the wait time based on how much money you wish to spend.
The cost will be greater since the company has given you priority over other orders. Still, a delivery that would have taken a week can now be completed in just two or three days. However, the trip's distance will determine if it can be completed in a single day.
Considering that it generally takes 5 to 7 days to go to Houston from Seattle, it stands to reason that the trip couldn't be completed in a single day. But it is conceivable to get to Dallas from Memphis in one or two days.
Additionally, there is the potential for a same-day move depending on how many items you own. A lot of stuff means packaging takes longer.
What are flat-rate moving companies?
After the hourly and per-mile payment models, flat rates are the third most prevalent payment structure employed by transportation businesses. Using this method to choose a business requires caution.
When providing you with an estimate, a corporation takes into account a number of specific factors, including all charges. This includes all facets of logistics, such as labor, fuel use, vehicle utilization, and route planning for drivers.
Although it is a wise decision for short distances, longer ones could be devastating because the corporation must also account for any unanticipated events on its end. A flat fee, however, also gives you a reliable amount that even a quote cannot.
What are the dangers of hiring cheap Texas movers?
Hiring cheap movers is never a good idea because it could result in more serious issues than you might think. It is only necessary to confirm the legality of the corporation since, if you are careless, you could lose all you own without having any legal grounds to fight for them.
After confirming that a business is registered, you can compare its prices. Never work with a cheap Texas moving company. Even though each reputable business has particular advantages, you'll discover that their charges are typically equivalent.
This is done to ensure that, provided that the resources are similar, the considerations that are made in deciding the final cost of the delivery are always the same. Therefore, if a moving company provides a very low price, they're skipping something.
This could be safety precautions, insurance, bad packaging, or even untrained personnel. So, be careful when you're hiring.
How long does it take Texas long-distance movers to move my stuff?
Long-distance travel is affected by so many factors that it is impossible to give a clear answer. Although the pickup and drop-off locations are both in Texas, the distance between them will make the trip longer.
It could be a shock to you to hear those elements like the weather, which might cause delays, have a greater impact. Include any local holidays as well. The organization takes issues into account, yet it still takes effort to find a way around them.
However, there are more elements at play. A delivery made further inside the state may be completed more quickly than one made closer to the border but necessitates traveling on the highway due to border inspections.
A company will work out several aspects, including the road conditions on the route the driver must take. All of this impacts the total delivery time. If you hire A1 Auto Transport, you'll be able to follow your delivery as soon as it sets out.
I need help with an office move. Should I hire Texas commercial moving companies, or will any moving company work?
A commercial moving company from Texas is the best alternative if you're seeking a reliable shipping firm to assist you with an office move. This is due to the fact that, as was already mentioned, it is preferable to work with a business that is familiar with the location you will be moving to.
Everything needs to be securely wrapped and loaded because there will be a lot of items to move during an office move and the person in charge also has to answer to their employers. If you make a sensible choice regarding the company, you can relax.
If you're making arrangements with the movers and don't know the area, the other party should because they can fill in the gaps. Having a reliable coordinator makes all the difference when you're doing something new.
Why should I work with local Texas moving companies?
When selecting a moving company for your home, your top concern may be to select a reputable company that handles international shipping. However, it's crucial to remember that bigger isn't always better, particularly when it comes to domestic products.
Consider that you need to move your belongings within Texas. Choosing a local moving company is the best line of action. Choose a company that is situated in Texas or has experience delivering to the state, even if your items are coming from a further away state.
This is mostly because a local business is more familiar with local laws, whether they deal with weight classification or the purchase of permits. Local companies are recommended for household moves because there are certain details locals can tell you better about settling in at an unfamiliar place.
How are Texas shipping costs calculated?
When determining cargo costs, all transportation companies must consider the same factors. The first and most crucial factor is the distance between the pickup and drop-off locations. Whether your company bills by the mile, the hour or a fixed rate, the greater the distance, the more you'll spend.
The amount of fuel the truck uses while traveling must also consider variables like the weather and traffic. Weight is significant since it is difficult to generalize about household objects. Interstate transport costs vary with weight, and an ordinary two- or three-bedroom house weighs roughly 7,500 pounds.
You'll have to pay more during the busy months because the logistics are more difficult. You'll also require packing, so the more objects you have, the more the price rises.
While you'll be given average quotes, remember that the actual number depends on how many things you own. It's best to go through your home and get rid of anything extra before hiring a company to avoid paying for things you don't use.
How much do Texas movers cost?
The cost of your delivery is difficult to estimate because it relies on a number of factors, including the particulars of your order. However, looking at Texas's typical rates, you may obtain a broad idea.
One is that on a national scale, ordinary delivery expenses often range between $800 and $2,500. Costs within a state, however, may differ significantly due to the sheer number of continually moving factors that a corporation must take into account.
In Texas, household movers bill between $126 and $443 per hour, though costs can vary based on your company's pricing model.
A two-bedroom home transfer from Austin to Las Vegas can cost about $4,000 if we factor in all moving-related costs, and the price can go up to $9,000 for a four-bedroom house.