What's in this article?
Professional Moving Company: Wisconsin Long Distance Movers
Best Wisconsin Long Distance & Interstate Moving Companies
Gather the boxes and throw away the ones with the spoiled food on them. Wrap all your fragile stuff in newspapers and towels to keep it from breaking and pack it all away. Go get the big pickup truck you borrowed from your friend and start dragging things outside. Wait… why won't the couch fit through the front door? That is how it came in here. It has to fit! Was that crashing sound a box full of dishes?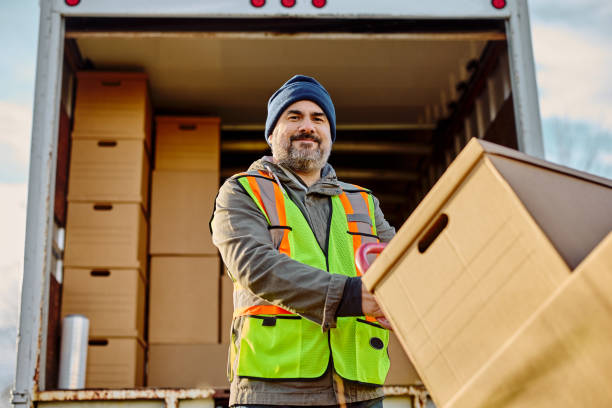 We have all been in this same scenario, and it was not a good time. Moving is hard, but you don't have to do it like this. You could consider hiring a professional moving company to help you with you next move. A Wisconsin mover will have the experience to know how to get that couch through the front door, and avoid breaking those dishes during the moving process.
Cost & Time Examples For Interstate Moves
| To/From | Distance | 2BR | 4BR | Days |
| --- | --- | --- | --- | --- |
| Madison to Indianapolis | 297 miles | $2,170- $2,696 | $4,164- $5,980 | 2-4 |
| Memphis to Milwaukee | 570 miles | $2,606- $3,264 | $5,103- $7,386 | 2-4 |
| Atlanta to Racine | 653 miles | $2,728- $3,424 | $5,362- $7,770 | 3-5 |
| New York to Madison | 813 miles | $3,049- $3,845 | $6,070- $8,849 | 3-5 |
| Denver to Racine | 917 miles | $3,076- $3,878 | $6,108- $8,886 | 3-5 |
| Racine to Austin | 1029 miles | $3,216- $4,058 | $6,400- $9,321 | 4-6 |
| Milwaukee to Miami | 1281 miles | $3,442- $4,352 | $6,885- $10,046 | 4-6 |
| Madison to Las Vegas | 1455 miles | $3,639- $4,610 | $7,303- $10,668 | 4-6 |
| San Diego to Madison | 1667 miles | $3,900- $4,950 | $7,868- $11,520 | 5-7 |
| Milwaukee to Portland | 1716 miles | $4,001- $5,082 | $8,084- $11,840 | 5-7 |
*Prices and times are estimated. They can vary depending on the season and the contents of the home. Prices do not include packing.
Estimated Weight (based on home size):
1BR=2600 lbs - 3900 lbs
2BR=3900 lbs - 5200 lbs
3BR=6500 lbs - 9100 lbs
4BR=9100 lbs - 14300 lbs
5BR=11700 lbs - 19500 lbs
Out of State Movers Near Me
Cheap Movers Near Me
Looking for cheap long distance movers near you in Wisconsin? If you're ready to take the leap and move out of the snow, or maybe take the job you've always wanted, we are 100% behind you. We can move your whole household to a new location. We can also help you with things like boats, large or bulky items, second cars, and more. We have the teams needed for complicated moves or just those that you're in no hurry to do yourself.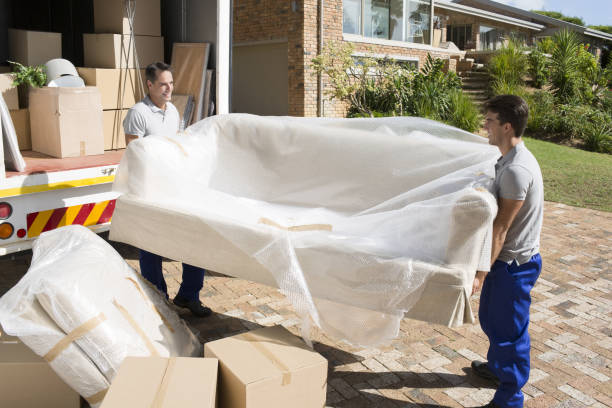 A1 Auto Transport has been leading the transport business for years and has an impressive network of professional movers and drivers. We know how to exceed our customer's expectations and deliver belongings free of damage and on time. Curious to learn more about what we do? We look forward to filling you in, just give us a call or connect with us online. Head to A1 Auto Transport to compare full service movers with trucks in your area right now.
Factors That Determine the Estimates of Wisconsin Moving Services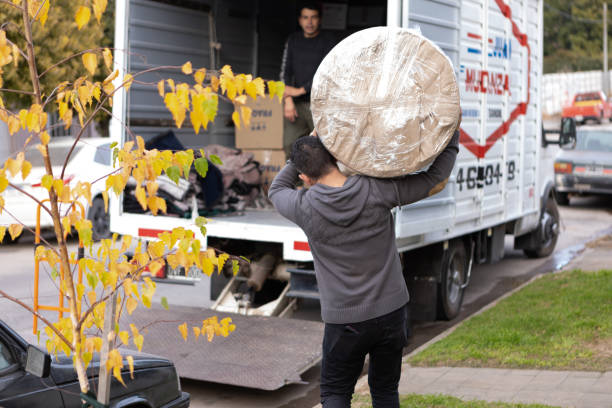 The estimates of Wisconsin moving services can vary greatly depending on a variety of factors. Here are some important considerations that can influence the overall cost:
Distance
Moving from one place to another requires transporting your items over a certain distance, and this will affect the final cost. Longer distances require more time, fuel and labor, and can add to the overall cost.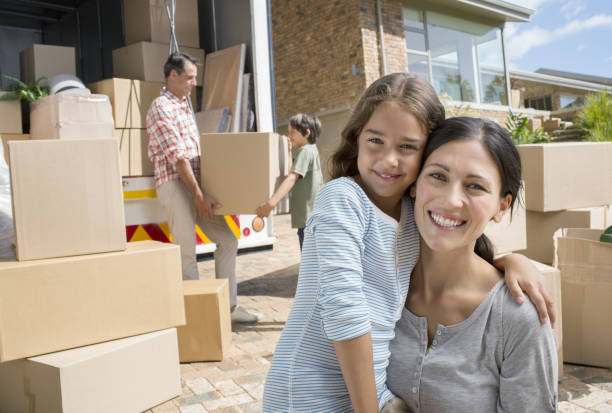 Size of your move
The size of your move will have a direct impact on the cost. If you are moving a large amount of furniture, items and other belongings, it may require more resources and time to complete the job successfully.
Specialty services
Some Wisconsin moving companies may offer specialized services such as packing and unpacking, disassembly/reassembly of furniture, or even storage services. Any additional services that you require can add to the overall cost.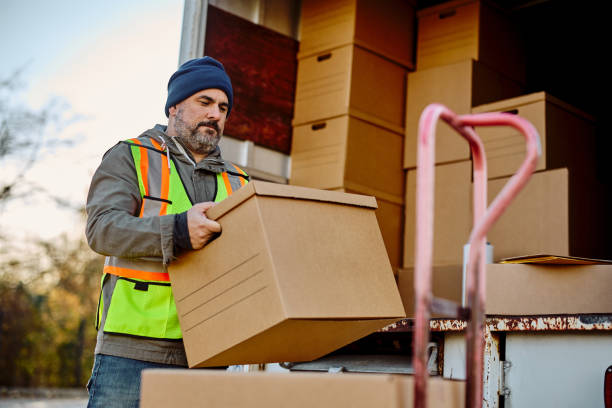 Professional packing
If you choose to have your items professionally packed, this will add to the cost of your move. The amount can vary depending on the number of items and complexity of packing required.
Time of year
Moving during peak season can be more expensive due to increased demand for moving companies' resources. If you are flexible and can move during the off-season, you may be able to save money on your move.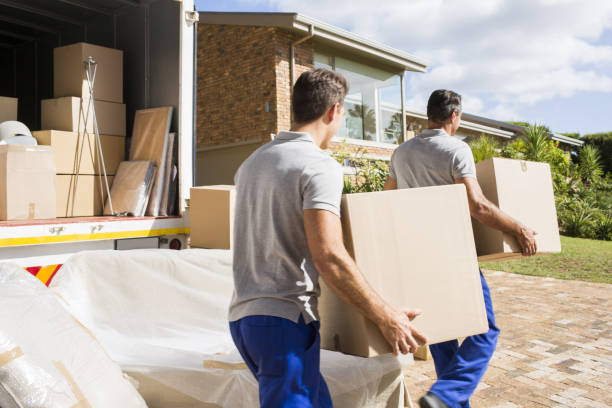 Insurance
Some Wisconsin moving companies may offer insurance options, which can be helpful in protecting your belongings if they are damaged or lost in transit. The cost of this coverage will vary depending on the company and type of insurance you choose.
Packing materials
If you choose to pack your belongings yourself, the cost of packing supplies can add up quickly. Many Wisconsin moving companies will include packing materials in their estimates, but if not, be sure to factor in the additional cost when searching for an estimate.
Labor charges
Most Wisconsin moving services will include labor charges in their estimates. However, some companies may charge extra for professional movers or extra hands. Be sure to ask about these additional fees before accepting a final estimate.
The estimates from Wisconsin moving services will be influenced by all these factors. Professional movers are experienced in dealing with different types of moves. They will be able to evaluate your items and provide a more accurate estimate. Different moving companies may offer different services and pricing, so it is important to shop around before deciding on a service provider.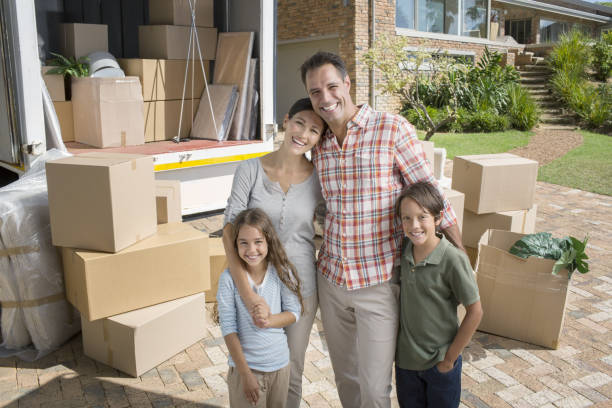 When comparing estimates from Wisconsin moving services, make sure you understand what is included in each quote and the total amount of costs associated with the move. This will help you avoid hidden fees and surprises that can add up quickly. Moving can be an overwhelming process, so it is important to have a clear understanding of what will cost before making any decisions. Once you know the total amount for your move, you can begin planning out the details.

Choosing Your Wisconsin Long Distance Movers
If you ask the right questions and do the right research, you can ensure that the moving company you hire will be the right one for you. Here are a few things you should look at before making your decision.
Are they registered with the Department of Transportation: Interstate movers must be registered with the Federal government and have a U.S. DOT number.
What kind of protection does the company provide: The law requires moving companies to insure only $0.60 per pound. Some will offer more comprehensive coverage like full replacement value or depreciated value.
How long has this company been in business: Choosing a company with many years of experience gives you the assurance that they are reputable and trustworthy.
Look for reviews online: The internet is a great resource to check the reputation of the moving company you have chosen. Have other customers had a pleasant experience dealing with this company?
What other services are offered: Some companies may offer packing and shipping services, vehicle transportation services, or other services to help you with your move. You should see what each company offers, and how much extra it will cost.
Communication: You will want to make sure that you can easily reach the moving company in the event of an emergency. Going with a company that is local to you may help.
A-1 Auto Transport can help you move your household goods nationwide. Call 888-241-3110 to get a free, no obligation to buy price quote on interstate moving services.
Our Moving Services
Commercial and office relocations
Residential apartment and house moving
Military relocations
Student relocations
Door to door moving
Full service packing and unpacking, including packing materials
State to state, coast to coast, local and long distance moving
Heavy and specialized furniture moving. Piano moving, pool table moving, etc.
How Much Will It Cost To Hire My Wisconsin Long Distance Movers?
The cost of using a moving company can be affected by things like the distance being traveled, the cost of fuel, the number and weight of the items you need to move, and what additional services you require. It can be helpful to call around to a few different companies to compare quotes. Most companies will offer a free estimate.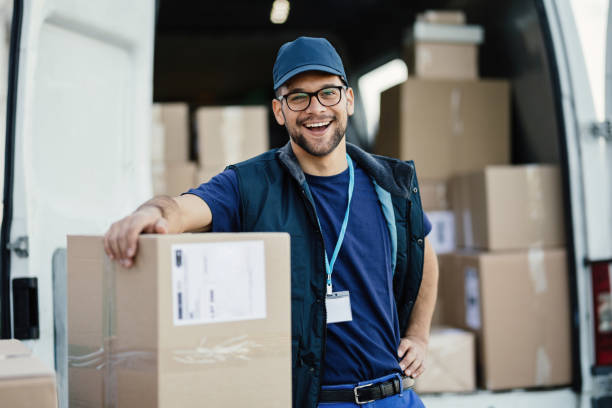 Signing a Long Distance Moving Company's Contract
Any additional services you have requested should be listed on the contract clearly with the associated costs.
Make sure that all information on the contract is correct including the addresses you are moving from and moving to.
The mover's policy on damages should be listed on your agreement.
Helpful Tips for the Move
It is better to leave all boxes in the rooms they were packed in, rather than stacking them all together.
You should consider transporting any jewelry or valuables with you.
Request a copy of the inventory sheet for your records. Note any claims of pre-existing damage.
Your homeowner's insurance policy may cover any accidental damages during a move. You should contact your insurance agent to find out.
International Moving Services in Wisconsin
Going through with shipping your belongings without any outside assistance can be risky. Your items can easily break if they're not loaded properly, and there are numerous risks you should watch out for on a long journey. Delays and accidents are just some of them.
Technically, it's cheaper to transport your belongings on your own. However, the time you'll waste will be significant. Also, mistakes and delays are frequent and can easily raise your costs up to unpredictable levels.
If you'd like some assistance, you can use our services through the number posted above. We'll give you an estimated price soon, so you'll be able to plan your move accordingly.
Advantages of Choosing A-1 Auto Transport as Your Wisconsin Movers
Moving can be a stressful experience, so it's important to choose the right Wisconsin movers. A-1 Auto Transport is one of the premier full service moving companies in Wisconsin and has been helping people relocate safely and efficiently for over 30 years. Here are five advantages of choosing A-1 Auto Transport as your Wisconsin moving company:
Flexible Moving Date
A-1 Auto Transport is flexible when it comes to your moving date. We understand that you may have a limited window to move and we strive to accommodate you as best as possible, so your move is stress-free.
Full Service Moving Company
With A-1 Auto Transport, you can rest assured your move will be handled with care. Our full-service moving company offers a variety of services from packing and loading to unloading and unpacking, so you don't have to worry about a thing.
Van Lines
A-1 Auto Transport has access to the nation's largest van lines, ensuring that your move to Wisconsin goes as smoothly as possible.
Wisconsin Moving Companies
A-1 Auto Transport has relationships with some of the best moving companies in Wisconsin, so you can be sure your belongings will get to their destination safely and securely.
Long Distance Move
Whether you're moving across the state or across the country, A-1 Auto Transport can handle your long distance move. We have experience moving customers internationally and offer competitive pricing for international van lines.
Choosing the right Wisconsin movers is an important decision, but with A-1 Auto Transport you can rest assured that we have the expertise and knowledge to help make your move successful. Our team of professional movers has decades of experience in the moving industry and understands how to provide our customers with excellent service.
We strive to exceed all competitors services, so you can trust us to get the job done right! With A-1 Auto Transport, your move will be stress free and worry free. Contact us today for more information.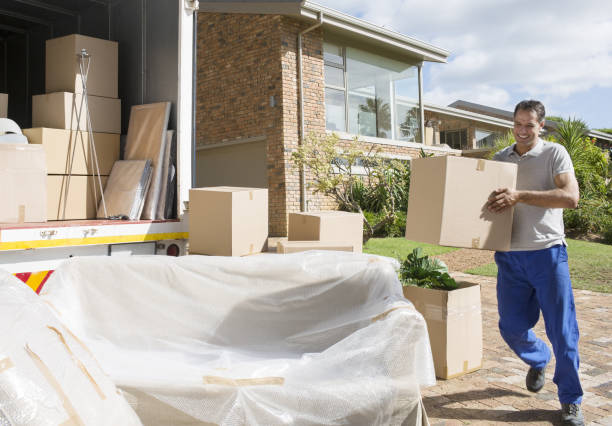 Wisconsin Cross Country Movers for Hire
Total Relocation Services
2210 Angie Ave.
Green Bay, WI 54302
(920) 468-2020
Behrens Moving Company Inc.
500 W Rawson Ave.
Oak Creek, WI 53154
(414) 465-2920
Schroeder Moving Systems
2720 E Winslow Ave.
Appleton, WI 54911
Appleton, WI 54911
(920) 739-5533
Wisconsin Storage Facility Directory
Safeguard Storage of Wisconsin
3164 Luds Ln
McFarland, WI 53558
(608) 838-7575
WI Self Storage
1117 W Washington St.
Appleton, WI 54914
(920) 843-8878
Hwy Q Self Storage
W230 N9515 Colgate Rd
Sussex, WI 53089
(262) 391-6065
Frequently Asked Questions
What kind of liability coverage will be provided?

You won't have to be concerned about your items being damaged during delivery if you properly select a shipping company. This is because all DOT-approved professional transport companies are required to keep insurance coverage on file at all times.

As long as you pack the items according to the instructions, the carrier will cover any damage that occurs to them in the car. The customer and the carrier alike value pre-trip inspections.

The two types of standard insurance available in Wisconsin are expanded valuations and released value protection. Start by making a small payment per pound based on the weight of your possessions.

The second alternative is chosen since it provides more returns than the first one's 60 cents per pound.
Should I choose Wisconsin full-service movers or rent a truck and move myself?

The answer is quite straightforward since a layperson needs assistance to successfully relocate a property. Additional people will still need to load everything into the carrier, even if you rent a trailer and hire a driver. Given that the actual packing method is not specified, this poses a problem.

It is best to hire full-service movers rather than handling everything yourself from start to finish because packing valuables to prevent damage during long-distance travel can be time-consuming.

Never be afraid to investigate businesses before making a decision. Never choose a business just on the basis of price; instead, weigh the benefits and drawbacks and find out if the enterprise has any prior experience transporting items to the state.
Are same-day moves possible?

The locations of your pick-up and drop-off places are the only things that matter. Fast shipping is available, but it is more expensive. Depending on how quickly you require the delivery of your things, you might reduce the waiting period in half.

The shipping company alters its timetable structure to make room for an earlier arrival via expedited shipping. A delivery can be completed in two or three days, which would typically take a week. The length of the travel, however, will determine if it can be finished in a single day.

Your shipment won't encounter any time-consuming difficulties if it goes within the state of Wisconsin since there are no border checks or other time-consuming procedures.

The determining element is distance; a trip from San Diego to Madison takes 5 to 7 days, while one from Memphis to Milwaukee only takes 2 to 4 days. The latter trip can be completed in a day, but the former is obviously unfeasible.
What are flat-rate moving companies?

Flat rates are the third most frequent form of payment used by transportation businesses, after hourly and per-mile. When picking a corporation using this method, you must proceed with caution.

After considering a variety of specific factors, such as all associated costs, a company will provide you with a price quote. This includes all the real-world elements that have an impact on the driver's route, including labour costs, fuel costs, tolls, and other fees.

The company would also need to account for any unforeseeable circumstances on its end, which might be devastating for longer lengths even though it is a viable option for shorter ones. Thus, you would be obliged to pay more than you would have if you had used alternate models.

A flat rate gives you a chance to make your budget around a fixed price with no surprises, so it's a suitable choice for short-distance moves.
What are the dangers of hiring cheap Wisconsin movers?

Choosing inexpensive movers is never a good idea because it could have more effects than you realise. Verifying the company's legitimacy is crucial since, if you're reckless, you can lose everything without having a legal foundation to fight for it.

After confirming a company's legitimacy, you can compare prices. Never use cheap movers because, despite different reputable companies' advantages, their costs can occasionally be equivalent.

This is because the parameters used to determine the delivery's final cost are always the same, given the resources are similar. Because of this, if a moving company is incredibly cheap, the quality degrades, and they could be skipping important measures to make up for the cost.

It is simple to check to see if a company is licenced. You should visit the official Wisconsin website for a list of licensed shipping companies.
How long does it take Wisconsin long-distance movers to move my stuff?

Given the wide range of factors influencing long-distance travel, it is impossible to provide a precise answer. First of all, despite the fact that the pick-up and drop-off locations are both in Wisconsin, the distance between them will lengthen the journey.

You might be surprised to learn that factors like the weather, which can cause delays, have a greater effect. Consider also any regional holidays. Even though the company does consider problems, finding a workaround can take some time.

There are more factors at work, though. Keep in mind that some of the roads in Wisconsin may not be as well-maintained as others, making them more challenging for drivers to manoeuvre.

Many professionals recommend preparing three weeks beforehand. This includes finding a reliable company and going through everything to order and arrange it. This prevents panic when the time to move gets close.
I need help with an office move. Should I hire Wisconsin commercial moving companies, or will any moving company work?

A commercial moving company from Wisconsin is the best choice if you need a reputable shipping company to assist you with an office move. This is because it's best to engage with a business that is aware of where you will be relocating to, as previously said.

Because the manager must also answer to their company, everything must be carefully packaged and loaded while moving an office. Once you've made the right decision, you won't have to worry about the process.

If you are preparing with the movers, the other person should be familiar with the area as they will be able to fill in any gaps. If you're organising the transfer, you'll have to take care of every aspect but might not be able to.
Why should I work with local Wisconsin moving companies?

Choosing a large firm that handles international shipments might be your top priority when choosing a moving company for your belongings. The rule "larger is better" isn't always true, especially when it comes to household goods.

Think about having to relocate your possessions within Wisconsin. The best move is to hire a local moving company. Even if your products are coming from a distant state, look for a company established there or has prior experience delivering to the region.

This is typical because a local business, whether it deals with weight classification or the procurement of permits, is more familiar with regional legislation. It's also easy to get registration details and get through inspections since the movers are familiar with the nuances of the process.
How are Wisconsin shipping costs calculated?

All shipping companies must consider the same factors when calculating cargo pricing. The first and most crucial factor is the distance between pick-up and drop-off locations. Whether your company bills by the mile, the hour or a flat cost, the longer you travel, the more you will spend.

Another important consideration is the quantity of fuel the vehicle will use while on the road, particularly in light of the impact of outside variables like weather and traffic. Weight is also significant because it can be challenging to make generalisations regarding home goods.

A two- or three-bedroom house's weight, which is roughly 7,500 pounds, determines the cost of relocation. Many suggest going through your belongings before a move to get rid of anything you don't need or use.

This can be in the form of donations or even disposing of useless things before you get to packing.
How much do Wisconsin movers cost?

Due to price fluctuations over time and between locations, estimating the cost of transporting home goods can be difficult in any state. The customer would pay a flat fee per mile if we applied the standard fees.

You can alter the per-mile rate by calculating how much you'll pay for the carrier's travel distance after accounting for petrol prices. There are several companies that charge hourly rates for lesser trips.

The national average falls between $800 to $2500, yet it is challenging to pin down a precise number due to how frequently it may change depending on a number of factors.

Most estimates indicate that transporting a standard shipment from Portland to Milwaukee would cost about $5,000 for a 2-bedroom house. Its average weight is between 3,900 and 5,200 pounds.

The cost rises to $12,000 for a 4-bedroom house within the same distance. This is mainly because of the added weight, which can go up to 14,000 pounds.